Ahead of GOP Debate, NextGen Climate Invokes Ronald Reagan to Urge 50% Renewables by 2030
Sep. 16, 2015 11:23AM EST
Climate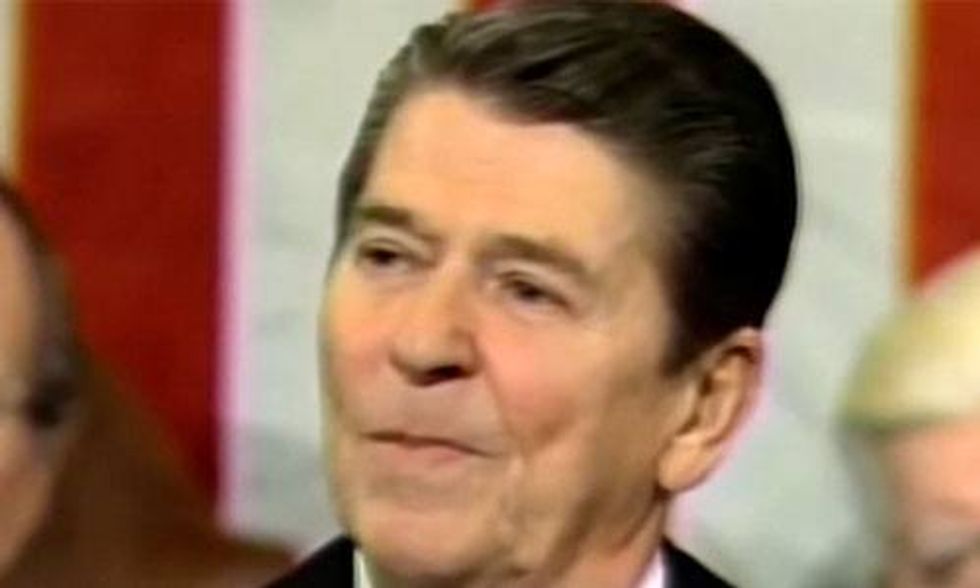 Tonight marks the second Republican presidential primary debate. It will be hosted by CNN and held at the Ronald Reagan Presidential Library in Simi Valley, California. The climate advocacy group, NextGen Climate, is using this opportunity to call on CNN's Jake Tapper, who will moderate the debate, to ask candidates about their plan for renewable energy. NextGen is invoking the words of Ronald Reagan, who has achieved sainthood among many conservative politicians, in their latest ad campaign.
The ad, "Common Sense," will run as part of a six-figure buy targeting Republican voters on CNN.com, Fox.com and other video channels. It features President Ronald Reagan's call to protect our environment and secure our children's future during his 1986 State of the Union address. "Preservation of our environment is not a liberal or conservative challenge—it's common sense," Reagan told Congress in 1986. "Let us be sure that those who come after us will say of us in our time we did everything that could be done."
NextGen is urging CNN moderator Jake Tapper to "ask Republican presidential candidates how they plan to secure our country's future by laying out a plan to achieve more than 50 percent clean energy by 2030, putting us on a pathway to a completely clean energy economy. Republican candidates would be wise to lay out a plan, as polling shows that a majority of Republican voters in key presidential swing states support this goal, and 74 percent of voters under 35 are more likely to vote for a presidential candidate who lays out a plan to achieve #50by30."
At the first GOP primary debate last month in Cleveland, Ohio, climate change and other pressing environmental issues barely got a mention. Lindsey Graham was the only candidate who made mention of climate change, even acknowledging that the science is settled (something many of the other candidates refuse to do). But the issue only came up because Fox News moderator Bill Hemmer brought climate change up in a negative way saying to Lindsey Graham, "You worked with Democrats and President Obama when it came to climate change—something you know is extremely unpopular with conservative Republicans. How can they trust you based on that record?"
NextGen is calling on Republicans to stop treating this as a partisan issue. "Both Republicans and Democrats have a responsibility to America's children. Even Reagan, a conservative president and Republican Party hero, recognized that protecting our environment for the next generation should be an easy choice for our country."
It should be noted, though, that Reagan's words did not always reflect his actions. He removed the solar panels that Jimmy Carter installed on the White House roof (new panels were installed by President Obama in 2010). Reagan also "gutted the research and development budgets for renewable energy at the then-fledgling U.S. Department of Energy and eliminated tax breaks for the deployment of wind turbines and solar technologies," according to Scientific American.
Still, many conservatives have pushed for a ramp up in renewable energy in recent years including the Michigan Conservative Energy Forum, Conservatives for Energy Freedom and other conservative groups.
Watch NextGen Climate's ad here:
YOU MIGHT ALSO LIKE
Attention Jeb Bush: America's Transition to a Renewable Energy Economy Is Already Underway
It's Official: Young People Want Our Country Powered by Renewables
U.S. Generates Enough Electricity From Solar to Power 4.6 Million Homes
EcoWatch Daily Newsletter
Related Articles from EcoWatch