This website uses cookies to ensure you get the best experience while browsing it. By clicking 'Got It' you're accepting these terms.
Agroecology: Revolutionizing the Way We Grow Food
Mar. 31, 2015 07:13AM EST
Food
Agriculture is often at the center of debates, research and protests when it comes to environmental activism. On those stages agriculture is often cast as the "bad guy." And for good reason. The list of offenses is egregious: pollutant run-off into streams, significant deforestation to make room for endless fields of soybeans, fossil fuels emitted into the atmosphere contributing to climate change and pesticides ingested by farmworkers and consumers. I could go on! Even under the label of organic, industrial agriculture comes under fire for the use of heavy machines, intensive irrigation and weed control, which arguably leads to soil erosion especially when monocrops are involved.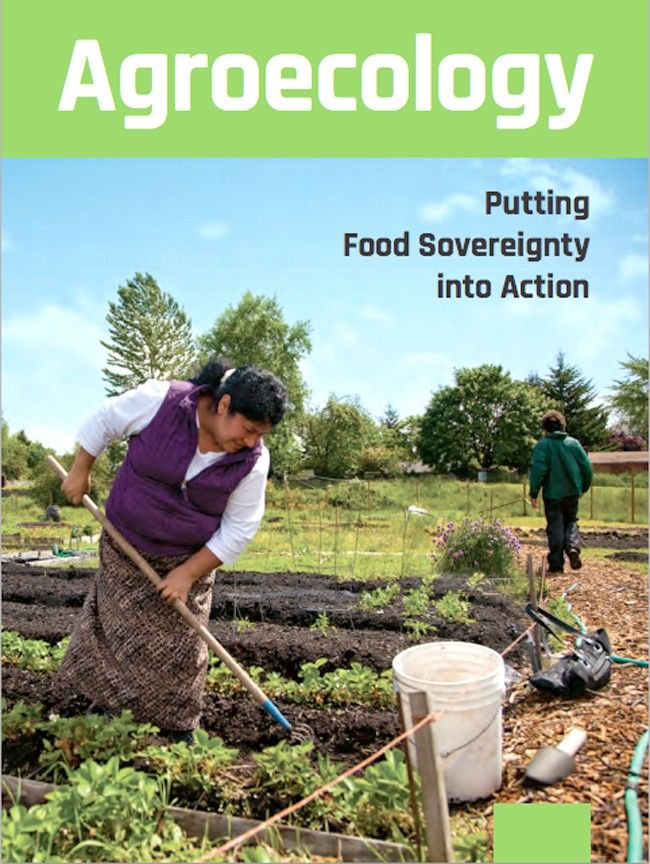 But there's a quiet revolution under way by peasants and farmers worldwide that will resonate with many of us—consumers and advocates for a more sustainable food system as well as environmental activists. It's called agroecology and it has the potential to get loud.
Agroecology is a science and practice defined in the daily lives of millions worldwide. It represents both a form of agricultural production and a process for organizing and building community self-determination. Not to be confused with sustainable agriculture, regenerative agriculture or other environmentally-friendly farming practices, agroecology is a way of life and a pathway to end hunger, protect our natural environment and transform society. It's farming, feeding, restoring, preserving, protecting and democratizing, grounded in the accumulated (and still accumulating knowledge) of those relying on nature's resources to nourish their families and communities. And it begins with an intuitive understanding that ecology is about the interdependent relationships of natural organisms—including humans—to their local environment. Key to an agroecological approach is not just the production of food, but the production of knowledge.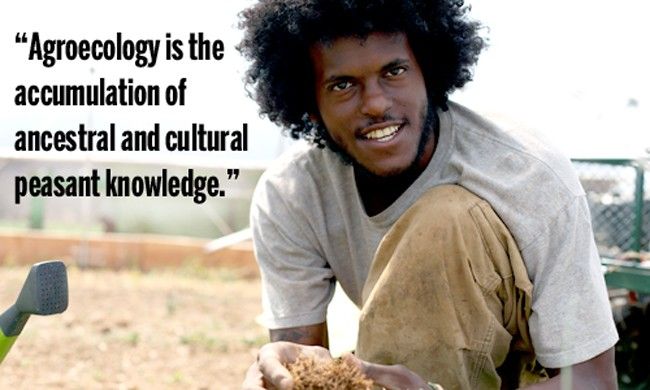 But don't take my word for it. Listen to the voices of the practitioners of agroecology—the peasants, mainly women, who are leading the way in engaging their communities, as Janaina Stronzake from Brazil, says, "Always with participatory and local decisions about what, how and when to produce. Every place in the world must build its own agroecology."
WhyHunger's new publication Agroecology: Putting Food Sovereignty into Action is not a technical guide or a "how to" manual on production practices. Rather it shares the perspectives of members of rural communities around the world that are fomenting a quiet revolution from the soil to the community on behalf of Mother Earth.
YOU MIGHT ALSO LIKE
Why You Should Buy Organic Food for You and Your Family
Monsanto Demands World Health Organization Retract Report That Says Roundup Is Linked to Cancer
EcoWatch Daily Newsletter
Tuna auctions are a tourist spectacle in Tokyo. Outside the city's most famous fish market, long queues of visitors hoping for a glimpse of the action begin to form at 5 a.m. The attraction is so popular that last October the Tsukiji fish market, in operation since 1935, moved out from the city center to the district of Toyosu to cope with the crowds.

gmnicholas / E+ / Getty Images
Kristan Porter grew up in a fishing family in the fishing community of Cutler, Maine, where he says all roads lead to one career path: fishing. (Porter's father was the family's lone exception. He suffered from terrible seasickness, and so became a carpenter.) The 49-year-old, who has been working on boats since he was a kid and fishing on his own since 1991, says that the recent warming of Maine's cool coastal waters has yielded unprecedented lobster landings.
Aerial view of lava flows from the eruption of volcano Kilauea on Hawaii, May 2018. Frizi / iStock / Getty Images
Hawaii's Kilauea volcano could be gearing up for an eruption after a pond of water was discovered inside its summit crater for the first time in recorded history, according to the AP.
The Eqip Sermia Glacier is seen behind a moraine left exposed by the glacier's retreat during unseasonably warm weather on Aug. 1 at Eqip Sermia, Greenland. Sean Gallup / Getty Images
hadynyah / E+ / Getty Images
By Johnny Wood
The Ganges is a lifeline for the people of India, spiritually and economically. On its journey from the Himalayas to the Bay of Bengal, it supports fishermen, farmers and an abundance of wildlife.
The river and its tributaries touch the lives of roughly 500 million people. But having flowed for millennia, today it is reaching its capacity for human and industrial waste, while simultaneously being drained for agriculture and municipal use.
Here are some of the challenges the river faces.
By Jake Johnson
As a growing number of states move to pass laws that would criminalize pipeline protests and hit demonstrators with years in prison, an audio recording obtained by The Intercept showed a representative of a powerful oil and gas lobbying group bragging about the industry's success in crafting anti-protest legislation behind closed doors.
Reposted with permission from our media associate Common Dreams.

DESIREE MARTIN / AFP / Getty Images
Wildfires raging on Gran Canaria, the second most populous of Spain's Canary Islands, have forced around 9,000 people to evacuate.