This website uses cookies to ensure you get the best experience while browsing it. By clicking 'Got It' you're accepting these terms.
Agriculture Committee Urges Congress to Pass Comprehensive Farm Bill
Feb. 13, 2012 09:56AM EST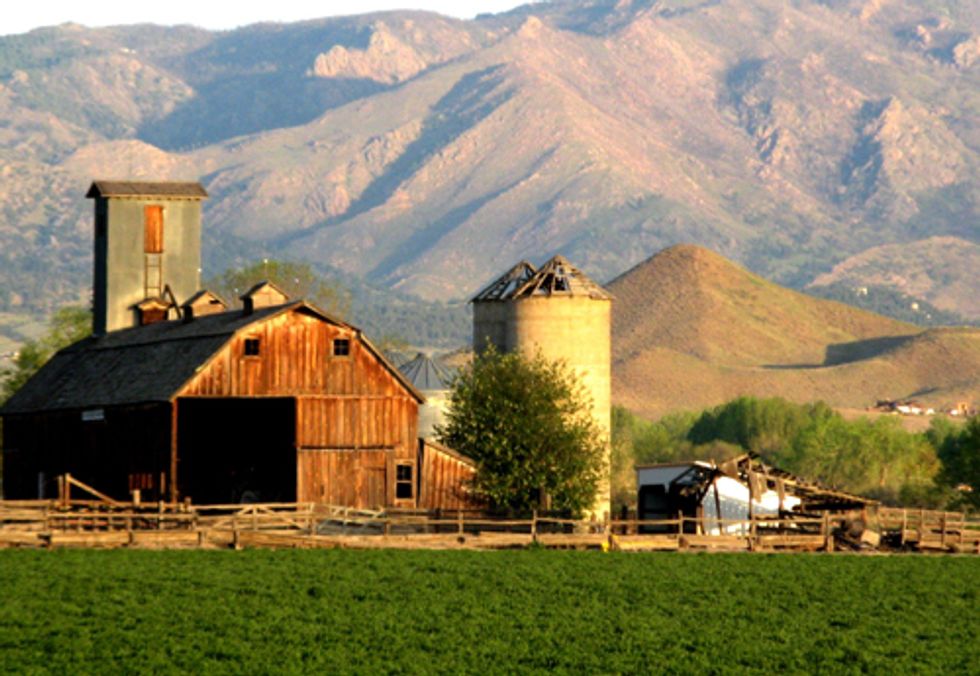 In its "Path to the 2012 Farm Bill" series, National Sustainable Agriculture Coalition (NSAC) gets into the details of the 2012 Farm Bill debate.
In a letter delivered Feb. 10 to Agriculture Committee Chairwoman Debbie Stabenow (D-MI), Chairman Lucas (R-OK), and Ranking Members Pat Roberts (R-KS) and Collin Peterson (D-MN), NSAC joined farm and commodity, conservation and environment, rural development, specialty crop and organic, crop insurance, research, and religious organizations to urge Congress to pass a comprehensive farm bill this year.
By all accounts, the farm bill is a complex set of policies that covers a wide range of issues—from commodity subsidies and trade issues to nutrition and conservation programs, from credit and rural development policies to crop insurance subsidies and forestry. Each one of the programs and provisions included in the bill has support from a particular constituency, and it is rare that the major interests behind different pieces of the farm bill agree on something.
So, it is a big deal that major players in different parts of the farm bill debate came together with one ask—pass the 2012 Farm Bill in 2012.
The farm bill impacts multiple sectors of our economy, not to mention everyone who eats. Delaying a farm bill creates unnecessary uncertainty for people who receive nutrition assistance, for farmers making production and planting decisions, for food and farm businesses planning to grow, hire employees and access new markets.
The longer the delay in passing a new farm bill, the more opportunities there are for there to be less funding for the bill. The less funding there is for the bill, the harder it becomes to pass a bill because programs that people in every state and district care about and benefit from compete for funding.
There are a number of major factors playing into whether or not Congress passes a farm bill this year. But the position of major farm bill organizations is clear—we are ready to work to make a comprehensive bill happen in 2012.
For more information, click here.
EcoWatch Daily Newsletter
Ocean pollution concept with plastic and garbage.
Anton Petrus
/ Moment / Getty Images
Nestlé cannot claim that its Ice Mountain bottled water brand is an essential public service, according to Michigan's second highest court, which delivered a legal blow to the food and beverage giant in a unanimous decision.
A number of supermarkets across the country have voluntarily issued a recall on sushi, salads and spring rolls distributed by Fuji Food Products due to a possible listeria contamination, as CBS News reported.
A U.S. Border Patrol agent gathers personal effects from immigrants before they are transferred to a McAllen processing center on July 02, 2019 in Los Ebanos, Texas. John Moore / Getty Images
Poverty and violence in Central America are major factors driving migration to the United States. But there's another force that's often overlooked: climate change.
Retired Lt. Cmdr. Oliver Leighton Barrett is with the Center for Climate and Security. He says that in Guatemala, Honduras and El Salvador, crime and poor economic conditions have long led to instability.
"And when you combine that with protracted drought," he says, "it's just a stressor that makes everything worse."
Barrett says that with crops failing, many people have fled their homes.
"These folks are leaving not because they're opportunists," he says, "but because they are in survival mode. You have people that are legitimate refugees."
So Barrett supports allocating foreign aid to programs that help people in drought-ridden areas adapt to climate change.
"There are nonprofits that are operating in those countries that have great ideas in terms of teaching farmers to use the land better, to harvest water better, to use different variety of crops that are more resilient to drought conditions," he says. "Those are the kinds of programs I think are needed."
So he says the best way to reduce the number of climate change migrants is to help people thrive in their home countries.
Reporting credit: Deborah Jian Lee / ChavoBart Digital Media.
Reposted with permission from Yale Climate Connections.
Chris Pratt arrives to the Los Angeles premiere of "Jurassic World: Fallen Kingdom" on June 12, 2018 in Los Angeles, California. Michael Tran / FilmMagic / Getty Images

Chris Pratt was called out on social media by Game of Thrones star Jason Momoa after Pratt posted an image "low key flexing" with a single-use plastic water bottle.