This website uses cookies to ensure you get the best experience while browsing it. By clicking 'Got It' you're accepting these terms.
Agrichemical Industry 'Attack Dog' Hired to Discredit Teenage Anti-GMO Activist
Dec. 24, 2015 10:13AM EST
The U.S. agrichemical lobby targeted a Canadian teenager as part of its "increasingly nasty and divisive public relations war over GMOs," according to new reporting from Global News.
Rachel Parent was 14 years old when her activism around labeling genetically modified organisms (GMOs) in food caught the eye of pro-GMO corporations and lobby groups.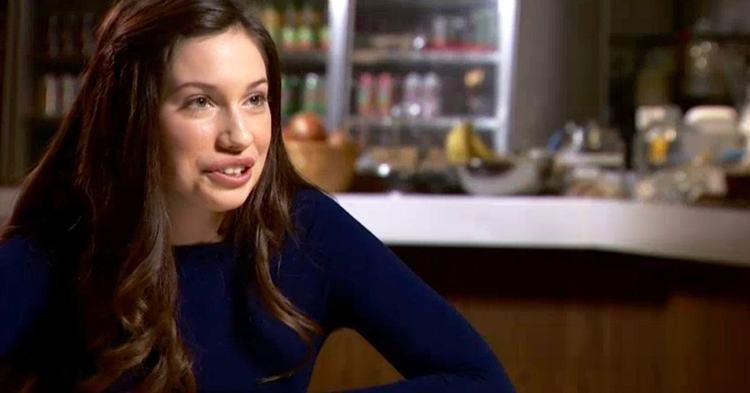 According to emails and thousands of other pages of documents released in a freedom of information request by U.S. Right to Know (USRTK), a non-profit advocacy group funded by the Organic Consumers Association, these industry forces conspired to think of ways to discredit Parent and counter her message.
"It's mostly scientists that they attack, but Rachel is a standout," Gary Ruskin, the co-director of USRTK, told Global News. "The agrichemical industry is plainly quite threatened by this teenage schoolgirl, so that's why they're after her."
Among other things, the news outlet reports that University of Florida professor Kevin Folta—whom Ruskin describes as "one of the principal attack dogs of the agrichemical industry"—was hired by public relations firm Ketchum to make a video about Parent.
According to Global News:
The video discussed Parent's activism, her belief that all GMO food products should be labeled and addressed her apparent lack of scientific knowledge.
"So when I think about answering Rachel Parent, who's the activist child—well, young woman—who's running the website 'Kids Right to Know' … The things I just adore about Rachel is that she's clearly very articulate, clearly intelligent," Folta said in the video.
"The problem that I have is when Rachel starts to let non-scientific thinking really kind of cloud her final decision-making process."
Parent said she finds the tone of the video "almost degrading."
A poll commissioned by a coalition of consumer and environmental groups showed earlier this month that nearly 90 percent of Americans want mandatory labeling on GMO foods.
For more, see the Global News video below:
YOU MIGHT ALSO LIKE
5 Things Monsanto Doesn't Want You to Know About the GMO Labeling Debate
Pixabay
By John R. Platt
The world needs to change the way it eats, not just as individuals but as a society.
The Russian military is taking measures to protect the residents of a remote Arctic settlement from a mass of polar bears, German press agency DPA reported.
The move comes after regional authorities declared a state of emergency over the weekend after sightings of more than 50 bears in the town of Belushya Guba since December.
This year's letter from Bill and Melinda Gates focused on nine things that surprised them. For the Microsoft-cofounder, one thing he was surprised to learn was the massive amount of new buildings the planet should expect in the coming decades due to urban population growth.
"The number of buildings in the world is going to double by 2060. It's like we're going to build a new New York City every month for the next 40 years," he said.
Over the past few years, it seems vegan cooking has gone from 'brown rice and tofu' to a true art form. These amazing cooks show off the creations on Instagram—and we can't get enough.