This website uses cookies to ensure you get the best experience while browsing it. By clicking 'Got It' you're accepting these terms.
After Keystone XL Decision, Canada Faces More than Political Barriers in Getting Oilsands to Market
Jan. 20, 2012 10:35AM EST
Climate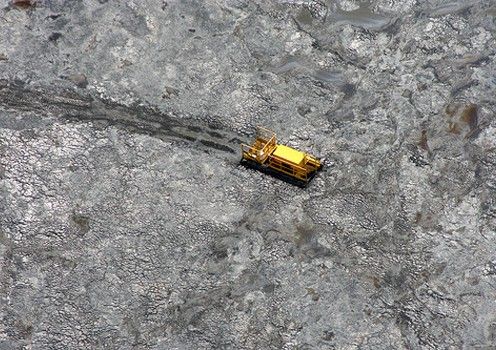 By Nathan Lemphers
As the news broke on the afternoon of Jan. 18 that the U.S. government had denied the application of the proposed Keystone XL pipeline, speculation quickly followed about the future of the proposed Northern Gateway pipeline—a controversial and risky project that would see oilsands crude piped to the craggy northwest coast of British Columbia, then shipped by tanker to overseas markets.
The speculation was no-doubt driven by Prime Minister Stephen Harper's response to the decision, in which he reiterated Canada's intentions to find new customers for oilsands outside the U.S. (Harper had, until recently, called the approval of the Keystone XL pipeline a 'complete no-brainer' and his government has become a vocal proponent of the Northern Gateway project as well.)
As the pipeline debate on this side of the border shifts to the fate of the Northern Gateway proposal, the U.S. government's rejection of the Keystone project shows that Canada faces real barriers in getting oilsands to market—and, despite what some pundits say, those barriers are not just political.
Not just an issue of access
Access to markets isn't the only challenge facing the oilsands. Access to investment capital is a critical component to an industry with incredibly high start-up costs. Imperial Oil's Kearl Mine is a case in point, with the total budget now ballooning to a record $28.5 billion.
In a 2010 report by the Fraser Institute on barriers to energy development in North America, the authors concluded that uncertainty around environmental regulations is very likely to cause some investors to be cautious about investing in the oilsands.
Businesses thrive when they have a predictable regulatory environment, and the oilsands industry is no different. The heads of companies need to know, for example, what royalties will need to be paid, what labour laws they must consider, and what accounting standards they will be required to follow.
The problem for the oilsands industry is there are many environmental aspects of operations that do not yet have clear regulations, such as tailings management, greenhouse gas emissions, reclamation, species at risk, wetlands and regional planning. This lack of regulation, and the resultant environmental challenges, is the driving factor behind the poor reputation Canada has internationally when it comes to energy development. Meantime, federal-provincial jurisdictional battles add to the lack of clarity.
Rather than constantly playing defense, Canada could proactively address our customers' concerns about the impacts of oilsands development by improving how environmental issues are regulated. If the federal and Alberta governments could provide more certainty about their expectations of how the oilsands are to be managed environmentally—and ensure those standards are being met—then the oilsands may start to look like a more attractive investment, and a more attractive product.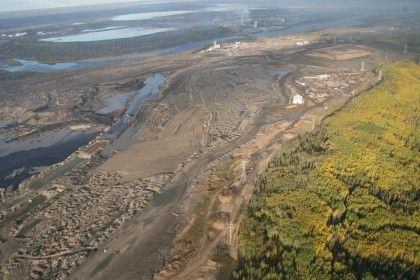 The Harper government's efforts to wield the threat of shipping to Asia as a political club against the U.S. is not new—although, following the Jan. 18 surprise decision, the Premier of Alberta also played up the prospects of taking oilsands elsewhere. A steady increase in Chinese demand for oilsands crude in the future is taken as a given among energy circles in Calgary, and to question otherwise is to challenge orthodoxy.
Playing China as an economic trump card appears rather presumptuous, however, given increasing concern that the oilsands are losing fashion in China. And it's likely the current challenges facing the development of oilsands pipelines are not increasing optimism among potential customers in Beijing.
Compared to what we have to offer in Canada, China has access to higher-quality hydrocarbons from much closer sources. Even the chief energy researcher for a state-owned Chinese oil company agrees—"The oil sands are too costly and too polluting. Gas has a brighter future…Shale gas is much cheaper and cleaner."
What's the rush?
The denial of Keystone XL "only will embolden those opposed to Gateway and other new project developments," said Enbridge CEO Pat Daniels. Despite the long faces from some proponents of oilsands pipelines, there's no rush to push these projects ahead. Alberta will not be landlocked in bitumen for at least another eight years, given industry production forecasts and current pipeline capacity. Moreover, some of the existing pipelines can be twinned or additional pump stations built to increase throughput.
From a capacity perspective, the argument for Gateway in a world without Keystone XL is weak.
Economic arguments in perspective
It is hard to miss the drumbeat of the economists in favour of Gateway these days, most of whom cite the benefits of diversifying export markets. Indeed, many Canadian and foreign-owned oilsands companies stand to benefit from the project.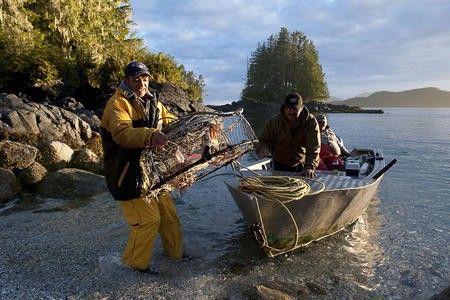 But while economic diversification on its own is a sound and prudent economic principle, it is critical to consider the broader picture.
The Obama administration considered more than simply the economic aspects of the Keystone XL pipeline. They also listened to and considered the perspectives of a host of Americans that had real concerns about the pipeline and the oil that it would be shipping.
In the same way, the Harper government would be wise to learn from Keystone XL and consider multiple perspectives, including those labeled as 'radical'. First Nations, British Columbians and environmental organizations are not radical for wanting to have a balanced and credible review process that is informed by more than the private economic interests of a handful of oil companies.
Due public process is critical to making an informed decision. For one thing, the process for Keystone XL showed that energy companies are capable of responding to public concerns and adjusting their plans when required to by a government that takes those concerns seriously.
The Obama administration's decision to reject the Keystone XL application ought to be a clarion call for the Canadian government to ensure due process is respected for the Gateway hearings. Only by thoroughly examining the risks, along with the benefits, of the proposed Gateway pipeline can the government arrive at a decision that will be in the interest of Canadians.
For more information, click here.
EcoWatch Daily Newsletter
Waterloo Bridge during the Extinction Rebellion protest in London. Martin Hearn / Flickr / CC BY 2.0
Money talks. And today it had something to say about the impending global climate crisis.
Sam Cooper
By Sam Cooper
Thomas Edison once said, "I'd put my money on the sun and solar energy. What a source of power!"
Simple swaps that cut down on kitchen trash.
Sponsored
By Kayla Robbins
Along with the bathroom, the kitchen is one of the most daunting areas to try and make zero waste.
A NOAA research vessel at a Taylor Energy production site in the Gulf of Mexico in September 2018. NOAA
The federal government is looking into the details from the longest running oil spill in U.S. history, and it's looking far worse than the oil rig owner let on, as The New York Times reported.
Golde Wallingford submitted this photo of "Pure Joy" to EcoWatch's first photo contest. Golde Wallingford
EcoWatch is pleased to announce our third photo contest!

Damage at the Malheur National Wildlife Refuge from the 2016 occupation. USFWS
By Tara Lohan
When armed militants with a grudge against the federal government seized the Malheur National Wildlife Refuge in rural Oregon back in the winter of 2016, I remember avoiding the news coverage. Part of me wanted to know what was happening, but each report I read — as the occupation stretched from days to weeks and the destruction grew — made me so angry it was hard to keep reading.
Computer model projection of temperature anomalies across Europe on June 27. Temperature scale in °C. Tropicaltidbits.com
A searing heat wave has begun to spread across Europe, with Germany, France and Belgium experiencing extreme temperatures that are set to continue in the coming days.
Skull morphology of hybrid "narluga" whale. Nature / Mikkel Høegh Post
In the 1980s, a Greenlandic subsistence hunter shot and killed a whale with bizarre features unlike any he had ever seen before. He knew something was unique about it, so he left its abnormally large skull on top of his toolshed where it rested until a visiting professor happened upon it a few years later.