This website uses cookies to ensure you get the best experience while browsing it. By clicking 'Got It' you're accepting these terms.
Advancing Global Common Good
Sep. 23, 2015 11:44AM EST
Climate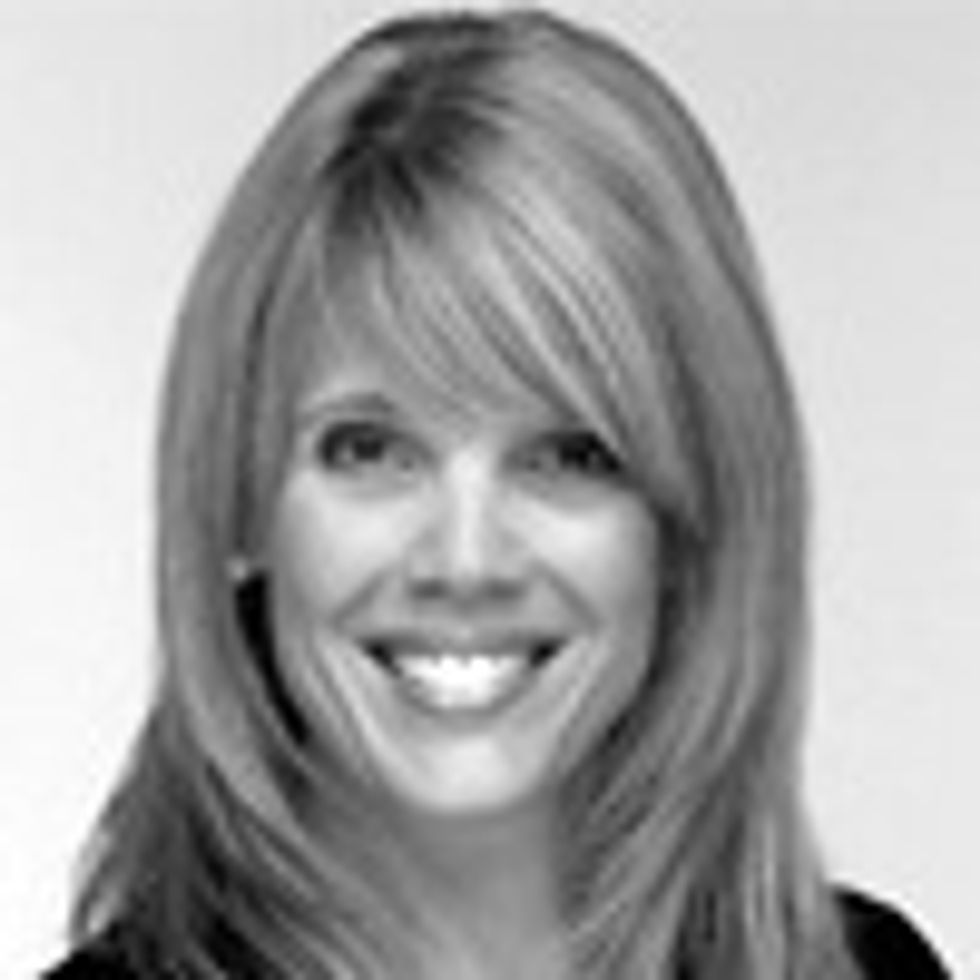 For seven decades, the United Nations (UN) has been a place for people and countries to exchange words instead of weapons and strengthen cooperation to help solve our world's most pressing challenges. In 2015, civil society's ideas, talents and passion are needed more than ever.
The 2015 NGO Conference at the United Nations harnessed civil society's energy while celebrating the 70th Anniversary of the UN. The three-day conference stayed true to its theme: Honoring the Past, Recognizing the Present and Imagining the Future. International civil society constituencies and NGO stakeholders gathered to celebrate their successes and leaders over the years and provide an opportunity to build civil society's capacity to implement the UN's post-2015 agenda of the new sustainable development goals (SDGs). I learned a great deal from each and every speaker and panel.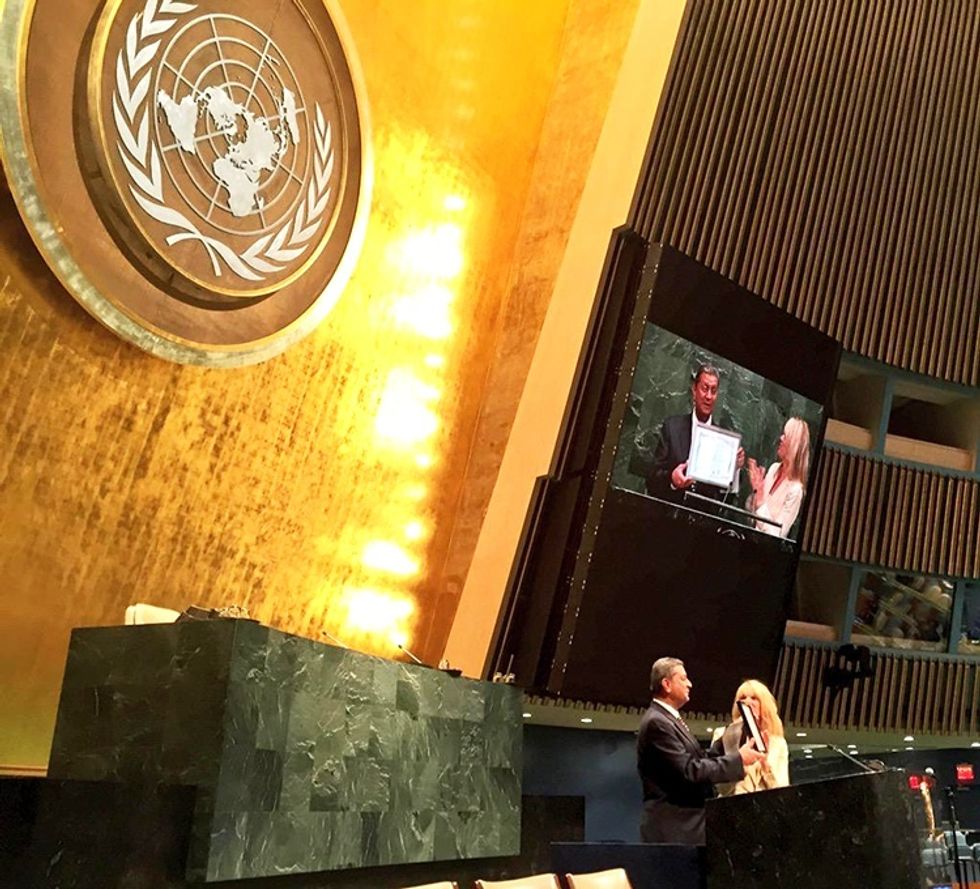 Honoring Amir Dossal at the United Nations 2015 NGO Conference. Photo Credit: John R. Seydel
It was truly a privilege to speak at this important convening of minds; about my father, Ted Turner's, legacy and his continuing support of the United Nations through the years, as well as the ambitious and achievable 2030 SDGs.
On Aug. 2, after a negotiating process that spanned more than two years and featured unprecedented participation of civil society, governments united behind an agenda that features 17 SDGs that aim to end poverty, combat inequalities and promote prosperity while protecting the environment by 2030. I believe this plan for collective action will transform the fate of humanity by addressing the root causes of poverty and inequality, striving to stay in harmony with our planet and meeting the universal need for development that works for all people. It will foster peaceful and just societies, amplify voices around the world and require communication and participation of all governments, stakeholders and people.
My dad has long believed that communication is essential to bring people to higher levels of cooperation and understanding, to elevate people's voices and to advance humanity. That's why in 1997, he announced a one billion dollar gift to the UN and created the United Nations Foundation.
At the conference, I had the great honor of presenting a dear family friend and the Chairman of the Global Partnerships Forum, Amir Dossal, with an award for his many years of public service and partnership building. Amir has served as the UN's chief liaison for my father's donation, which involves 450 programs and projects in the areas of children's health, women and population, climate change and biodiversity. Since joining the UN in 1985, Amir has led a number of global initiatives aiding the efforts to achieve the Millennium Development Goals, which included eradicating extreme poverty, reducing child mortality rates and fighting disease epidemics such as AIDS. Amir also served as the executive director for the UN Office for Partnerships from 2005-2010. My family is deeply grateful for his many years of service and we consider it a blessing to be in his circle of friends.
The conference also cast an eye to the future by recognizing the importance of the bright, innovative minds of younger generations and how we must pass on leadership to our youth. We heard from Girl Rising and Half the Sky ambassador Hadia Sheerazi, who discussed gender equality and the vital role the 1.8 billion youth around the world play and whose voices are not often heard in the General Assembly.
I also (proudly) shared the podium with my son, John R., who spoke to his experience working for the UN Foundation and his thoughts on how technology and youth will play critical roles in advancing the 2030 SDGs. John R. cited the innovative Charity Miles app which makes it easy for everyone to become an everyday philanthropist and give back.
Jonathan Granoff, president of the Global Security Institute, moderated a panel titled: Showcasing Successes and Lessons Learned: Celebrating 70 Years of Civil Society at the UN. Jonathan argued that it's existential that we protect the climate, our oceans' acid and PH balance, our rainforests and reduce the threat of nuclear weapons. These are not lifestyle options, but great threats to the survival of humanity which cannot be solved without global cooperation. His points were particularly poignant and capture the focus of the conference well.
"And those of you working in human rights and those of you working in gender equality and those of you working on poverty elimination and those of you working on the abolition of nuclear weapons and those of you working on balancing the climate," said Granoff. "All of these issues come down to the application of the golden rule: states must treat other states as they want to be treated. The issues will not be led by states. There have to be global advocates. And who are the global advocates? They are civil society—they are us."
YOU MIGHT ALSO LIKE
Robert F. Kennedy Jr: Pope's Call to Tackle Climate Change 'Is a Moral Imperative'
Bill McKibben: Pope's Arrival Brings Minor Miracles on the Climate Front
Senate Democrats Unveil Energy Bill to Signal 'Full-Throated Support' of Obama's 'Aggressive' Climate Plan
Leonardo DiCaprio Pledges to Divest From Fossil Fuels as Movement Grows 50-Fold in One Year
EcoWatch Daily Newsletter
A California newt (Taricha torosa) from Napa County, California, USA. Connor Long /
CC BY-SA 3.0
Aerial photos of the Sierra Nevada — the long mountain range stretching down the spine of California — showed rust-colored swathes following the state's record-breaking five-year drought that ended in 2016. The 100 million dead trees were one of the most visible examples of the ecological toll the drought had wrought.
Now, a few years later, we're starting to learn about how smaller, less noticeable species were affected.
Disinfectants and cleaners claiming to sanitize against the novel coronavirus have started to flood the market.
Natthawat / Moment / Getty Images
Disinfectants and cleaners claiming to sanitize against the novel coronavirus have started to flood the market, raising concerns for the U.S. Environmental Protection Agency (EPA), which threatened legal recourse against retailers selling unregistered products, according to The New York Times.
A customer packs groceries in reusable bags at a NYC supermarket on March 1, 2020. Eduardo Munoz Alvarez/Getty Images
The global coronavirus pandemic has thrown our daily routine into disarray. Billions are housebound, social contact is off-limits and an invisible virus makes up look at the outside world with suspicion. No surprise, then, that sustainability and the climate movement aren't exactly a priority for many these days.
Ingredients are displayed for the Old School Pinto Beans from the Decolonize Your Diet cookbook by Luz Calvo and Catriona Rueda Esquibel. Melissa Renwick / Toronto Star via Getty Images
By Molly Matthews Multedo
Livestock farming contributes to global warming, so eating less meat can be better for the climate.
Locals board up their shops in Vanuatu's capital of Port Vila on April 6, 2020 ahead of Tropical Cyclone Harold. PHILIPPE CARILLO / AFP via Getty Images
The most powerful extreme weather event of 2020 lashed the Pacific nation of Vanuatu Monday as it tries to protect itself from the new coronavirus.