This website uses cookies to ensure you get the best experience while browsing it. By clicking 'Got It' you're accepting these terms.
Ad Campaign Targets Farm Bill Conservation Cuts
Feb. 16, 2012 08:55AM EST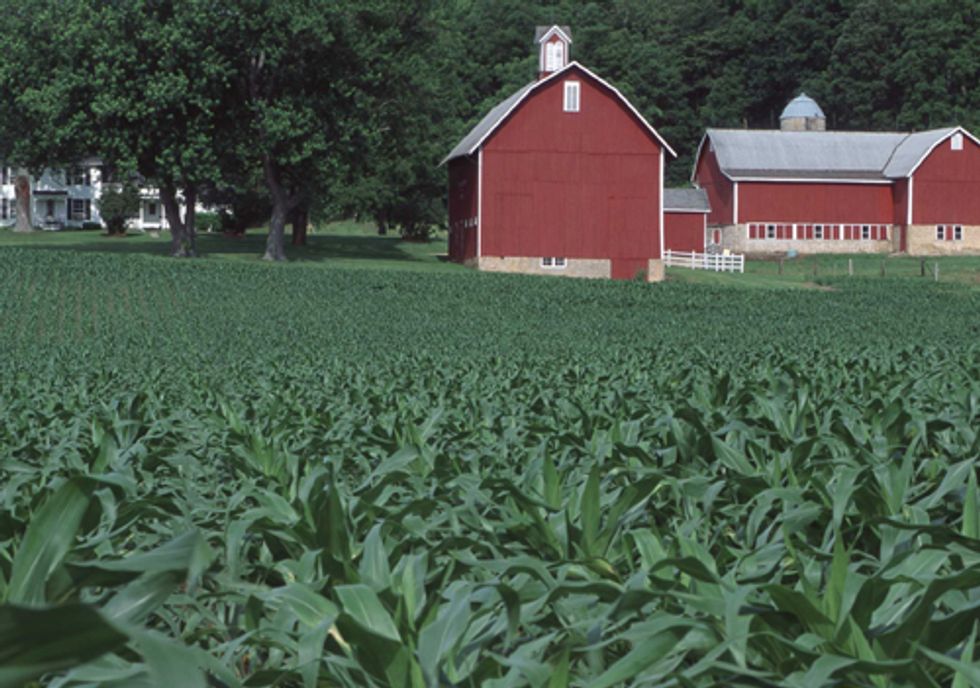 Lawmakers writing the next federal farm bill have made clear that they intend to cut 7 million acres protected under the Conservation Reserve Program (CRP). Congress has cut other critical conservation program every year since 2002. These programs are essential to protect fresh water from toxic farm chemicals, reduce soil erosion, fight climate change and restore wildlife habitat. Despite these significant public benefits, leaders of Congress' Agriculture Committees are committed to slashing CRP and the other critical conservation programs, too.
To raise awareness about these disastrous conservation cuts among the broad range of Americans who value clean water, healthy soil and robust habitat, the Environmental Working Group (EWG) is launching a web-based advertising campaign. The ads will run for approximately two weeks on the Grist and Field and Stream websites, reminding Americans that former President Teddy Roosevelt and legendary ecologist Aldo Leopold placed conservation of natural resources among the nation's highest ideals.
"No conservationist worthy of the name would accept the severe cuts being planned for conservation programs," said EWG senior vice-president for agriculture and natural resources Craig Cox. "These programs provide significant public benefit but are constantly targeted for cuts. In fact, the farm bill conservation programs are the single biggest source of tax dollars to help the environment."
Conservation funding and protected acreage have been slashed year after year while taxpayer-funded subsidies to megafarms and agribusiness continue unabated, encouraging destructive agricultural practices that wash away irreplaceable soil and taint our water. Since pollution from commodity crop agriculture is largely unregulated by the federal government, conservation programs are the only line of defense for a landscape under intense pressure.
EWG is also launching a daily news service called the Policy Plate. The Policy Plate aims to highlight the day's top food and farm developments from the perspective of the concerned eater. Click here to sign up for Policy Plate.
For more information, click here.
EcoWatch Daily Newsletter
Doctors report that only 1 in 4 children are getting the recommended 60 minutes of physical activity per day. Ronnie Kaufman / DigitalVision / Getty Images
By Dan Gray
Pediatricians are being urged to start writing "exercise prescriptions" for the children they see in their office.
A First Nations protester walks in front of a train blockade in Tyendinaga, near Belleville, Ontario, Canada on Feb. 21, 2020. LARS HAGBERG / AFP via Getty Images
An indigenous rail blockade that snarled train travel in Canada for more than two weeks came to an end Monday when police moved in to clear protesters acting in solidarity with another indigenous community in British Columbia (B.C.), which is fighting to keep a natural gas pipeline off its land.
A rainbow snake, a rare reptile spotted in a Florida county for the first time in more than 50 years, seen here on July 5, 2013.
Kevin Enge / FWC Fish and Wildlife Research Institute / Flickr
A Florida hiker recently stumbled across a slithering surprise — a rare snake that hadn't been spotted in the area for more than 50 years.
We need our government to do everything it can to stop PFAS contamination and exposure from wreaking havoc in communities across the country. LuAnn Hun /
Unsplash
By Genna Reed
The EPA announced last week that it is issuing a preliminary regulatory determination for public comment to set an enforceable drinking water standard to two of the most common and well-studied PFAS, PFOA and PFOS.
This decision is based on three criteria:
PFOA and PFOS have an adverse effect on public health
PFOA and PFOS occur in drinking water often enough and at levels of public health concern;
regulation of PFOA and PFOS is a meaningful opportunity for reducing the health risk to those served by public water systems.
Charging EVs in Stockholm: But where does a dead battery go? Ranjithsiji / Wikimedia Commons
By Kieran Cooke
Driving an electric-powered vehicle (EV) rather than one reliant on fossil fuels is a key way to tackle climate change and improve air quality — but it does leave the old batteries behind as a nasty residue.