Actresses Unite in Support of Replacing Nukes With Clean Energy
Feb. 05, 2014 03:59PM EST
Energy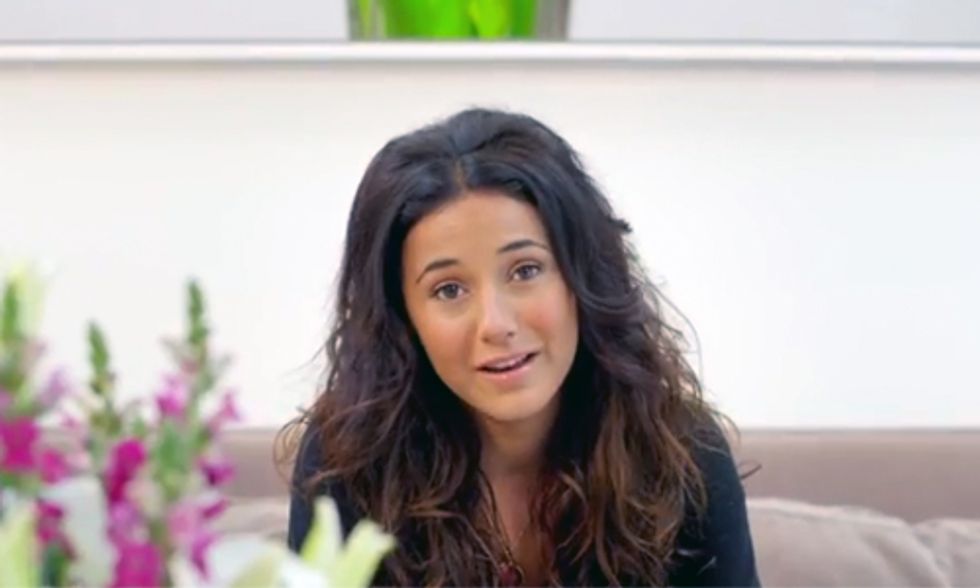 Today, actresses Amy Smart, Eva Amurri Martino, Emmanuelle Chriqui and Dawn Olivieri joined the Sierra Club in an online video asking Gov. Jerry Brown to make a "clean break" with fossil fuels, and commit to replacing the San Onofre Nuclear Generating Station with 100% clean energy. The California Public Utilities Commission is expected to begin its decision-making process within the next few days as to how much of the shuttered nuclear plant will be replaced by clean or dirty energy.
The video cuts between the different actresses in the midst of classic break-up scenes—packing up their things, talking over coffee and breaking the bad news as they tell fossil fuels that it's time to move on: "I just don't think it's working out any more—our relationship is toxic. I need something I can commit to for the long term: clean energy." 
The video ends with a link to a petition, where viewers can send a message to Gov. Brown asking him to only use clean energy to replace the power from the retired San Onofre Nuclear Generating Station, instead of building new gas-fired power plants.
"Doubling down on dirty energy is not the right answer," said Emmanuelle Chriqui. "Fossil fuels have been nothing but trouble for California—causing smog, spills, carbon emissions and health hazards all over the state. The upcoming transition of San Onofre is an opportunity for us to move forward and show that our state is going to be a leader on clean energy."
"Clean energy has become a major industry in California, and it's ready to step up," said Eva Amurri Martino. "Clean energy creates jobs, cleans up the environment, and it's how we're going to grow our economy in a sustainable way. That's the commitment we should make."
The San Onofre Nuclear Generating Station, located between San Diego and Los Angeles, was California's largest operating nuclear power plant before it was retired last year. State officials have sent Gov. Brown a multi-billion dollar proposal that includes building new gas-fired power plants - a plan which would upend California's clean air and climate change goals, and radically change the nature of the state's energy mix.
"From record wildfires to record droughts, climate change is coming home to California," said Evan Gillespie, director of the Sierra Club's My Generation Campaign. "Building new dirty power plants would is an unnecessary and unacceptable retreat from our climate goals. We have a homegrown clean energy industry here in California that is ready to step up and meet the demand, and Gov. Brown should commit replacing the San Onofre plant with energy that is 100% carbon- and pollution-free."
Visit EcoWatch's RENEWABLE ENERGY and NUCLEAR pages for more related news on this topic.

EcoWatch Daily Newsletter
Related Articles from EcoWatch