ACTION: Stop Antibiotic Overuse in Animal Agriculture
Mar. 05, 2012 09:15AM EST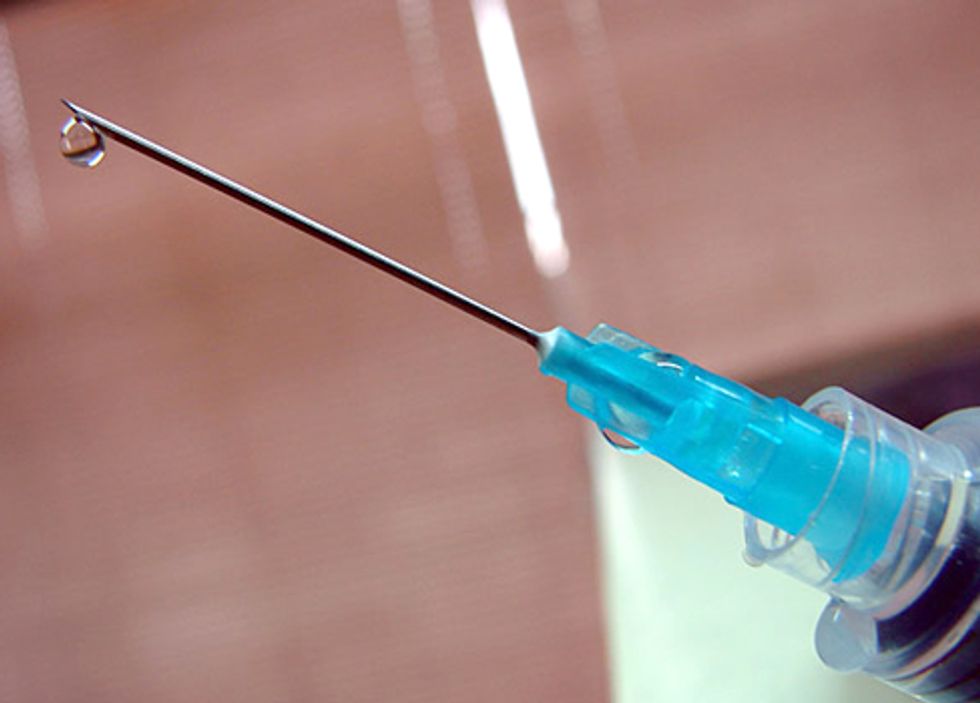 Antibiotics, a class of drugs used to treat bacterial infections, are becoming less and less effective in human medicine because of the emergence of resistant bacteria. An estimated 70 percent of all antibiotics used in the U.S. are for livestock, not humans.
Factory farms, or concentrated animal feeding operations (CAFOs), use antibiotics to help animals increase weight quickly and to keep them alive in crowded, stressful, unsanitary conditions.
When bacteria are routinely exposed to antibiotics, they become resistant and harder to treat. As a result, drug choices for treatment of common infections are diminishing and becoming more expensive. According to the World Health Organization, an estimated 38 Americans die each day from hospital-acquired antibiotic-resistant infections.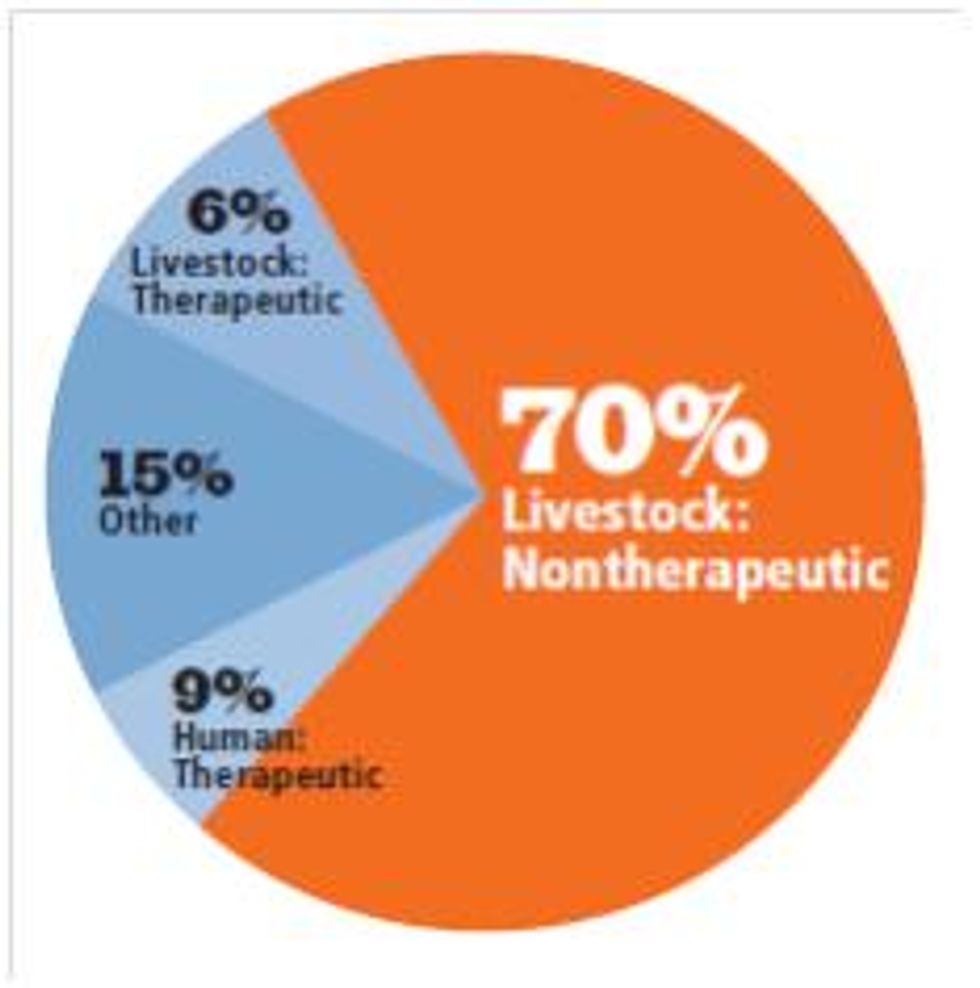 An estimated 70 percent of all U.S. antibiotics are used nontherapeutically in animal agriculture. (Image credit: Keep Antibiotics Working Coalition)
This month, the Keep Antibiotics Working Coalition, along with Pew Charitable Trusts and the American Academy of Pediatrics, launched a "We the People" petition to voice concern to the White House that there is widespread overuse of antibiotics in industrial animal farming. The campaign is collecting signatures to compel members of the White House to address this critical issue. After the petition gets 25,000 signatures by March 16, the White House will be obligated to review the petition and issue a response to the public.
To sign this petition urging the Obama administration to end antibiotic overuse in animal food production, click here.
For more information, click here.
EcoWatch Daily Newsletter
Related Articles from EcoWatch