ACTION: High Stakes in the High Seas
Mar. 13, 2012 07:00AM EST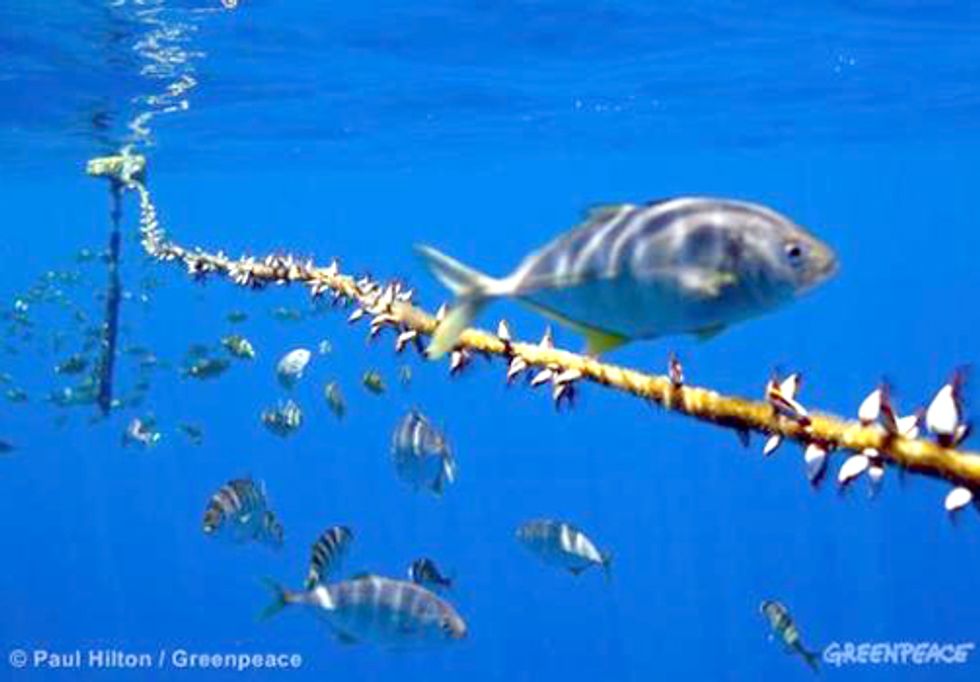 More than 90 percent of the world's largest predator fish are gone. Others are in serious trouble—including key species of tuna.
It's a shocking figure. And if something isn't done soon, one of the planet's major food sources could disappear for good. Nowhere is this problem more urgent than in the Western and Central Pacific Ocean.
Major U.S. companies like Chicken of the Sea get most of their tuna from this part of the world. Almost all of it is caught by Asian owned boats using destructive fishing practices such as Fish Aggregating Devices (FADs) that kill a lot more than just tuna. Our future is at stake here.
That's why the Western and Central Pacific Fisheries Commission (WCPFC) meeting in Guam next week is so important. Leaders there have a chance to get oceans management right. The U.S. delegation can play a huge role there, but they're only going to do it if the American public speaks up.
Show your support for the U.S. delegation in Guam by signing our petition urging them to protect the tuna populations of the Pacific Ocean and not the narrow interests of the tuna fishing industry.
Greenpeace is teaming up with an international coalition of groups on this petition. We're aiming to contribute at least 35,000 signatures in the next two days to the overall effort. Your voice is going to be key to making that happen.
Time is seriously running out here. This meeting is one of the last major opportunities for world leaders to do what's right for our oceans before it is too late. For too long, the quarterly earnings of billion dollar corporations have dictated international policies.
Together we can change that and save these tuna species along with the thousands of sharks and other creatures killed by destructive fishing practices every year.
Let the U.S. delegation to the WCPFC know that you're counting on them to do the right thing and protect the Pacific tuna populations for future generations.
For more information, click here.
EcoWatch Daily Newsletter