This website uses cookies to ensure you get the best experience while browsing it. By clicking 'Got It' you're accepting these terms.
ACTION: Encourage the USDA to Stand Up for Consumer Interests, Not Cave to Pesticide Lobby
Feb. 21, 2012 09:05AM EST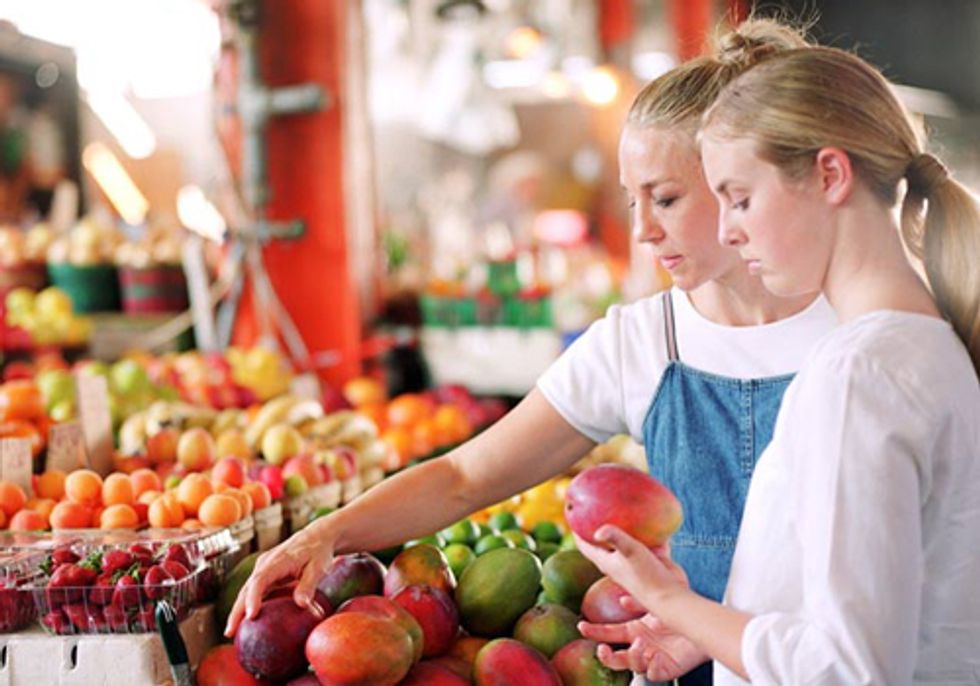 By Ken Cook
For the last two years, the pesticide lobby, especially a front group called the Alliance for Food and Farming, has waged a multi-front campaign to get the U.S. Department of Agriculture (USDA) to repackage its pesticide data with industry talking points that downplay risks and consumers' concerns. And they attacked Environmental Working Group's (EWG) Shopper's Guide to Pesticides in Produce in the bargain.
We expect to see USDA's 2010 pesticide data soon and fully expect that the agency has not caved to industry pressure. Giving you the information you need is too important. Your tax dollars paid for the government's pesticide tests. Stand with EWG today to make sure the USDA tells us the whole truth about pesticides on our food.
Last year, we launched an investigation into the Alliance for Food and Farming and its efforts to influence the USDA. We learned that:
The Alliance for Food and Farming—which represents the interests of conventional agriculture producers and pesticide companies—received a $180,000 grant from USDA in 2010 to slam "Environmental Working Group's 'dirty dozen' report," and to denounce "[c]laims by activist groups about unsafe levels of pesticides."
One top USDA official even wrote a letter endorsing the use of federal tax dollars to attack EWG. When EWG supporters like you called USDA out for funding the project with your tax money, internal documents obtained by EWG show that some USDA officials tried to do damage control, discussing whether they could rescind the grant or tone down disclosures about the project.
At the same time the Alliance for Food and Farming was preparing to attack EWG's Shopper's Guide to Pesticides in Produce, industry representatives were lobbying hard to have USDA change the way it would release pesticide data to include more industry-friendly spin downplaying the risks of pesticide residues.
More than a dozen industry representatives—including members of the Alliance for Food and Farming board of directors who led the campaign against EWG—wrote Agriculture Secretary Tom Vilsack last year telling him to prevent "environmental activists" from presenting USDA pesticide data in a way that would hurt business.
Thanks to you, the Alliance for Food and Farming's government grant was not renewed. You told the USDA that consumers (and taxpayers) want unbiased pesticide data released.
Let's do it again this year. Make sure USDA officials know they can't cave to industry pressure—Americans want to know the truth.
Take action today by clicking here to tell the USDA not to cave to industry's pressure—you want to know what you're eating.
For more information, click here.
EcoWatch Daily Newsletter
European Commission President Ursula von der Leyen delivers a press statement on the European Green Deal at the EU headquarters in Brussels, Belgium on Dec. 11, 2019. Xinhua / Zheng Huansong via Getty Images
The European Commission introduced a plan to overhaul the bloc's economy to more sustainable, climate-conscious policies and infrastructure, with the goal of being carbon-neutral by 2050, according to CNBC.
Young activists shout slogans on stage after Greta Thunberg (not in the picture) took part in the plenary session during the COP25 Climate Conference on Dec. 11 in Madrid, Spain. Pablo Blazquez Dominguez / Getty Images
By Andrea Germanos
Young activists took over and occupied the main stage at the COP25 climate conference in Madrid, Spain Wednesday and demanded world leaders commit to far more ambitious action to address the ecological emergency.
A NASA image showing the ozone hole at its maximum extent for 2015. NASA Goddard Space Flight Center
The Montreal Protocol, a 1987 international treaty prohibiting the production of chlorofluorocarbons (CFCs) to save the ozone layer, was the first successful multilateral agreement to successfully slow the rate of global warming, according to new research. Now, experts argue that similar measures may lend hope to the climate crisis.
Police in Wales are in the midst of an unusual investigation: the sudden death of more than 200 starlings.
Donald Trump Jr. killed an argali sheep like this one on a hunting trip in Mongolia. powerofforever/ iStock / Getty Images Plus
During a hunting trip in Mongolia this August, Donald Trump Jr. shot and killed an endangered argali sheep, and received a permit only after the fact.