This website uses cookies to ensure you get the best experience while browsing it. By clicking 'Got It' you're accepting these terms.
ACTION: Encourage the USDA to Stand Up for Consumer Interests, Not Cave to Pesticide Lobby
Feb. 21, 2012 09:05AM EST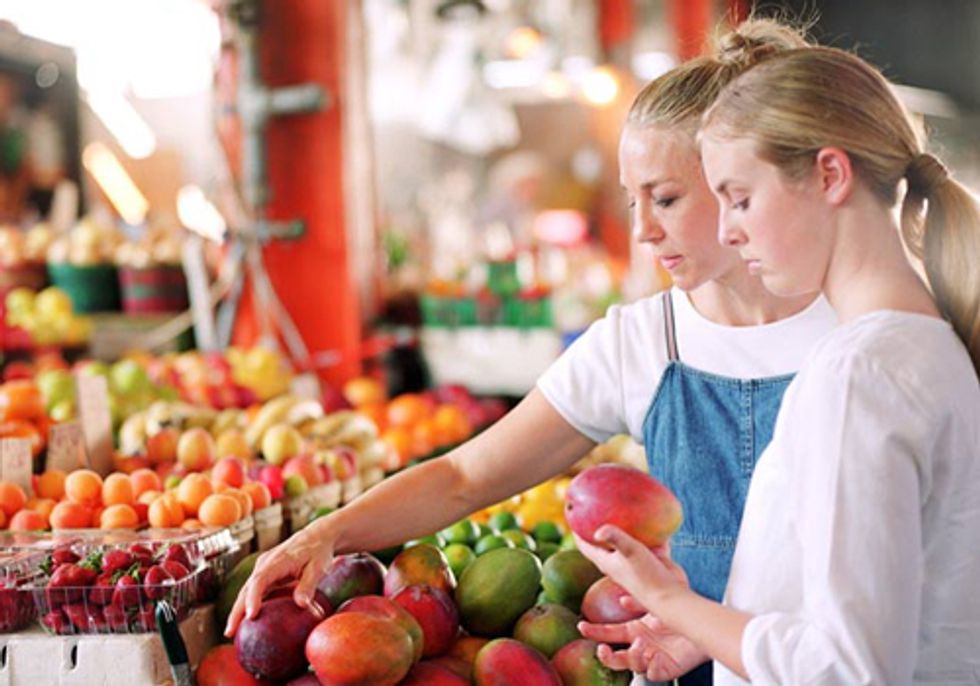 By Ken Cook
For the last two years, the pesticide lobby, especially a front group called the Alliance for Food and Farming, has waged a multi-front campaign to get the U.S. Department of Agriculture (USDA) to repackage its pesticide data with industry talking points that downplay risks and consumers' concerns. And they attacked Environmental Working Group's (EWG) Shopper's Guide to Pesticides in Produce in the bargain.
We expect to see USDA's 2010 pesticide data soon and fully expect that the agency has not caved to industry pressure. Giving you the information you need is too important. Your tax dollars paid for the government's pesticide tests. Stand with EWG today to make sure the USDA tells us the whole truth about pesticides on our food.
Last year, we launched an investigation into the Alliance for Food and Farming and its efforts to influence the USDA. We learned that:
The Alliance for Food and Farming—which represents the interests of conventional agriculture producers and pesticide companies—received a $180,000 grant from USDA in 2010 to slam "Environmental Working Group's 'dirty dozen' report," and to denounce "[c]laims by activist groups about unsafe levels of pesticides."
One top USDA official even wrote a letter endorsing the use of federal tax dollars to attack EWG. When EWG supporters like you called USDA out for funding the project with your tax money, internal documents obtained by EWG show that some USDA officials tried to do damage control, discussing whether they could rescind the grant or tone down disclosures about the project.
At the same time the Alliance for Food and Farming was preparing to attack EWG's Shopper's Guide to Pesticides in Produce, industry representatives were lobbying hard to have USDA change the way it would release pesticide data to include more industry-friendly spin downplaying the risks of pesticide residues.
More than a dozen industry representatives—including members of the Alliance for Food and Farming board of directors who led the campaign against EWG—wrote Agriculture Secretary Tom Vilsack last year telling him to prevent "environmental activists" from presenting USDA pesticide data in a way that would hurt business.
Thanks to you, the Alliance for Food and Farming's government grant was not renewed. You told the USDA that consumers (and taxpayers) want unbiased pesticide data released.
Let's do it again this year. Make sure USDA officials know they can't cave to industry pressure—Americans want to know the truth.
Take action today by clicking here to tell the USDA not to cave to industry's pressure—you want to know what you're eating.
For more information, click here.
EcoWatch Daily Newsletter
U.S. President Donald Trump listens as Anthony Fauci, Director of the National Institute of Allergy and Infectious Diseases speaks in the Rose Garden for the daily coronavirus briefing at the White House on March 29 in Washington, DC. Tasos Katopodis / Getty Images
By Jake Johnson
Just over a month after proclaiming that the number of coronavirus cases in the U.S. would soon "be down to close to zero," President Donald Trump said during a press briefing on the White House lawn Sunday that limiting U.S. deaths from the pandemic to between 100,000 and 200,000 people would mean his administration and the country as a whole did "a very good job."
Dicamba is having a devastating impact in Arkansas and neighboring states. A farmer in Mississippi County, Arkansas looks at rows of soybean plants affected by dicamba. The Washington Post / Getty Images
Documents unearthed in a lawsuit brought by a Missouri farmer who claimed that Monsanto and German chemical maker BASF's dicamba herbicide ruined his peach orchard revealed that the two companies knew their new agricultural seed and chemical system would likely damage many U.S. farms, according to documents seen by The Guardian.
Washington State Governor Jay Inslee and other leaders speak to the press on March 28, 2020 in Seattle. Karen Ducey / Getty Images
A bushfire burns outside the Perth Cricket Stadium in Perth, Australia on Dec. 13, 2019. PETER PARKS / AFP via Getty Images

By Albert Van Dijk, Luigi Renzullo, Marta Yebra and Shoshana Rapley
2019 was the year Australians confronted the fact that a healthy environment is more than just a pretty waterfall in a national park; a nice extra we can do without. We do not survive without air to breathe, water to drink, soil to grow food and weather we can cope with.
By Fino Menezes
Everyone adores dolphins. Intelligent, inquisitive and playful, these special creatures have captivated humans since the dawn of time. But dolphins didn't get to where they are by accident — they needed to develop some pretty amazing superpowers to cope with their environment.