ACTION: Deadline Looms for U.S. to Help Ban Global Trade in Polar Bear Parts
Oct. 02, 2012 09:46AM EST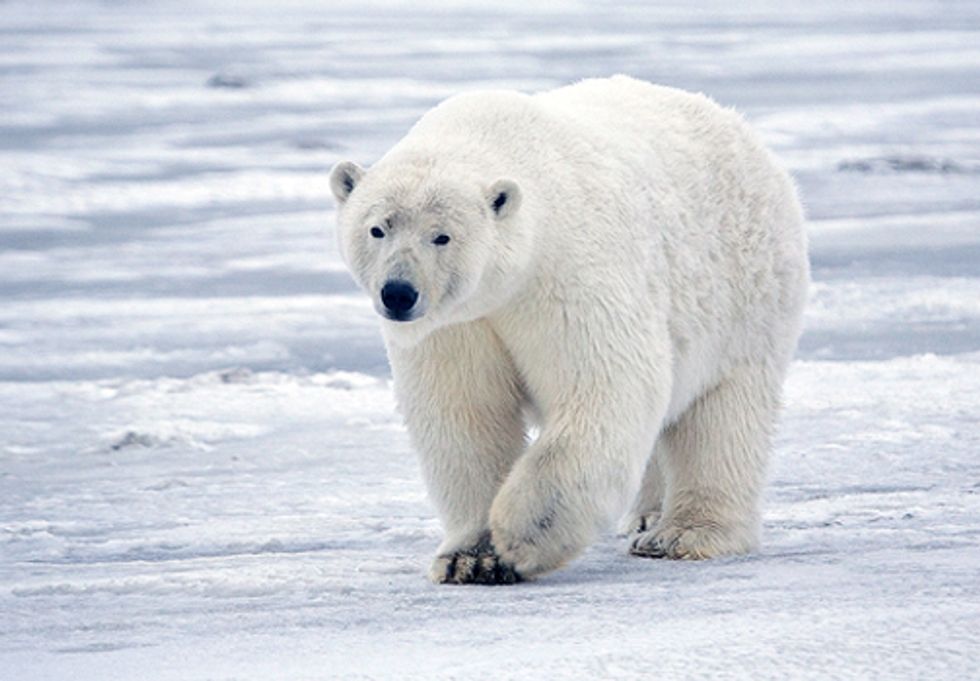 By Zak Smith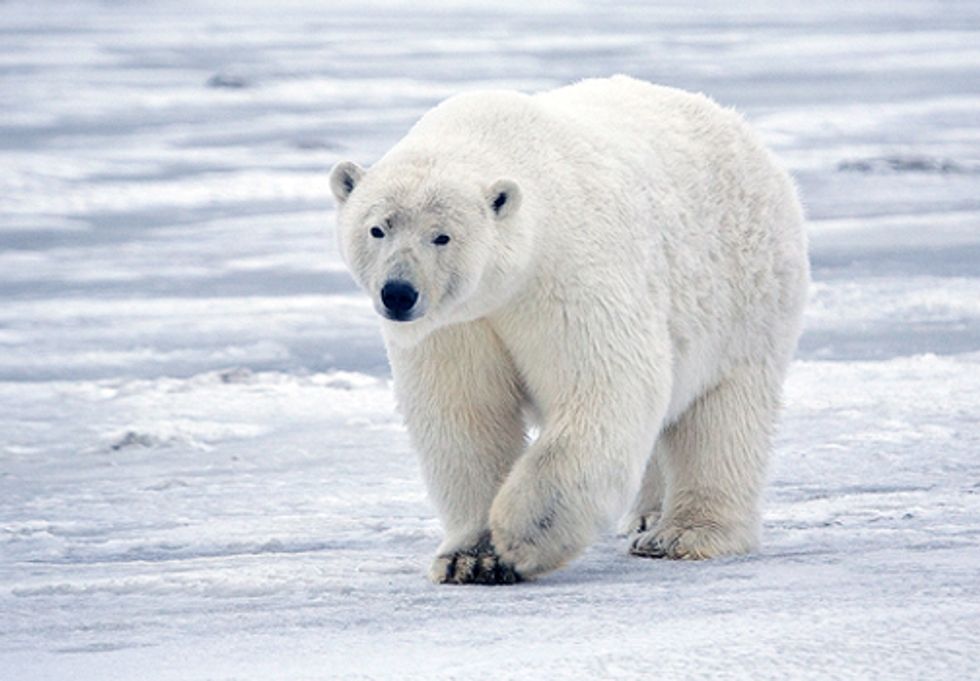 It was a bad summer for polar bears. The Arctic sea ice, upon which they depend to survive, melted to an unprecedented level. But at the end of last week, the Russian Federation announced that it will support the U.S. if it submits a proposal to ban the global trade in polar bear parts—claws, skins, skulls, teeth—which could save hundreds of polar bears from being killed for profit every year. However, the deadline for the U.S. to make such a proposal to the Convention on International Trade in Endangered Species is this Thursday, Oct. 4.
So, as my colleague Andrew Wetzler notes, it's Clutch Time for Polar Bears: Will the United States Step Up? If the Obama Administration submits such a proposal, polar bears will get some much needed good news.
You can see a copy of a letter to one of our partners in this fight, the International Fund for Animal Welfare, confirming the Russian position, below (translation at the bottom of this post).
On Sept. 16, sea ice appeared to reach its minimum extent for the year—its lowest seasonal minimum extent in the satellite record since 1979. Five years ago, Arctic sea-ice records were smashed by disappearing ice. This year's melt was even more dramatic, with an additional loss of 293,000 square miles of ice—an area about the size of Texas. This loss of sea ice is outpacing all of the "worst-case" scenarios that leave more than two-thirds of polar bears extinct by 2050. I haven't seen any revised estimates, but it's clear that polar bear populations are going to plummet well before 2050.
If this information wasn't enough to get the U.S. to demand an end to the international polar bear fur trade, the news that Russia—a key polar bear "range state" (i.e., states where polar bears live)—will support a U.S. proposal should seal the deal.
But, as usual, time is not on the polar bear's side. Take a few moments and ask President Obama to protect the world's polar bears from international trade.
Visit EcoWatch's BIODIVERSITY page for more related news on this topic.
--------
TRANSLATION:
Addressed to M.N.Vorontsova
Director of the Representative office of IFAW in Russia
Ministry of Natural Resources had considered the letter sent by you on 09.29.2012 Registered 04/09/12, with regards of transfer of Polar Bears into CITES App.1 for confirmation of the position of the Russian Federation at the upcoming in 2013 Conference of the CITES parties and would like to inform you on the following: by conclusion of the interagencies consultations, in case the US will submit the Proposal of uplisting Polar Bear into CITES Appendix 1 for the consideration of the Conference of the parties to CITES, Russian Federation will support the proposal
Sincerely
N,R, Inamov
Director of the Department of International Cooperation
EcoWatch Daily Newsletter
Recent Stories from EcoWatch