ACTION: All Hands on Deck in the Fight against Fracking New York
Jul. 06, 2012 10:21AM EST
Energy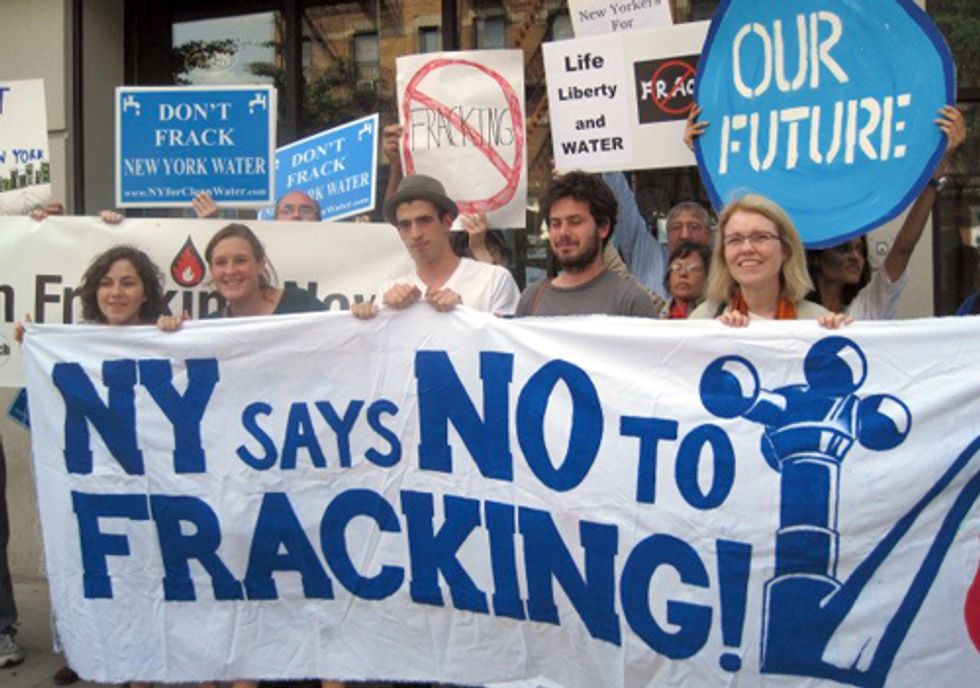 The fight against fracking has reached a crucial tipping point in New York, and even though you may not live there, it's an all-hands-on-deck moment.
Gov. Andrew Cuomo has signaled that he is getting ready to allow gas companies to start fracking in the state at any time.
As he decides whether to open the door to this polluting industry, Gov. Cuomo needs to know that the entire country is watching.
Click here to send him a message right now showing your opposition to fracking in New York.
Your action is important not just to New Yorkers, but to communities across the country fighting to protect themselves against the health and environmental impacts of fracking. If New York takes a tough stance on fracking, it will send a strong message that the tides are turning against dirty energy.
Gov. Cuomo is a smart politician with reported ambitions for higher office. That's why New Yorkers are putting out the call to their friends around the country, asking them to let Gov. Cuomo know that all eyes are on him. If he makes a wrong move on fracking, environmental voters won't let him forget it down the line.
Last week it was reported that the NY Department of Environmental Conservation granted the natural gas industry representatives exclusive access to shale gas drilling regulations as early as six weeks before they were made public.
In June, Governor Cuomo's Administration was reportedly considering demonstration programs for fracking, in parts of Broome, Chemung, Chenango, Steuben and Tioga counties.
His decision to start fracking could come at anytime. Will you send a message to Gov. Cuomo today?
Visit EcoWatch's FRACKING page for more related news on this topic.
EcoWatch Daily Newsletter
Related Articles from EcoWatch
Recent Stories from EcoWatch