Abbott Ousted But Australian Progressives Declare: 'Nothing Has Changed'
Sep. 14, 2015 01:00PM EST
Politics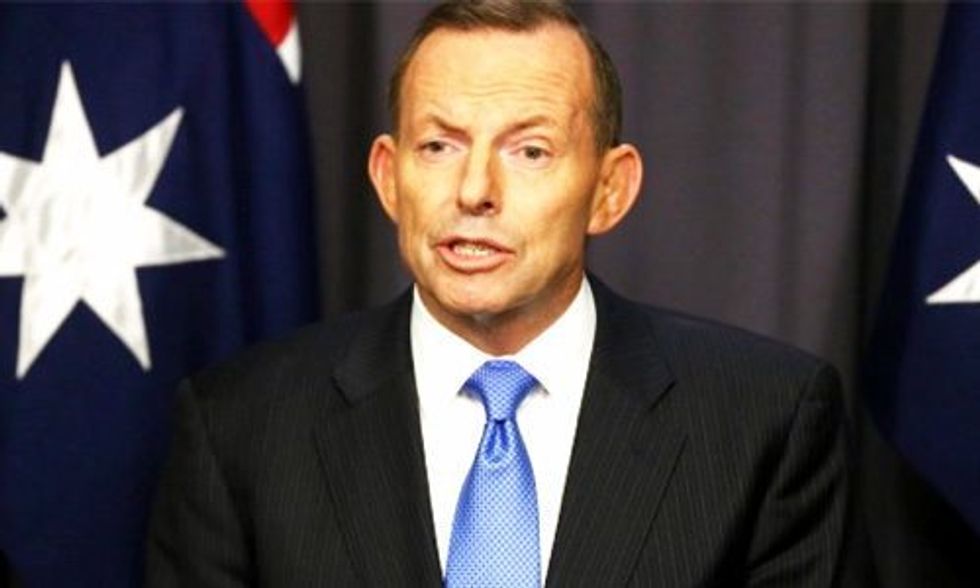 Though progressives and opposition parties it changes very little on the issues that matter, a revolt within the conservative Liberal Party today has resulted in the ouster of Australia's Prime Minister Tony Abbott as one of his top cabinet ministers, Malcolm Turnbull, took over leadership of the nation's ruling coalition.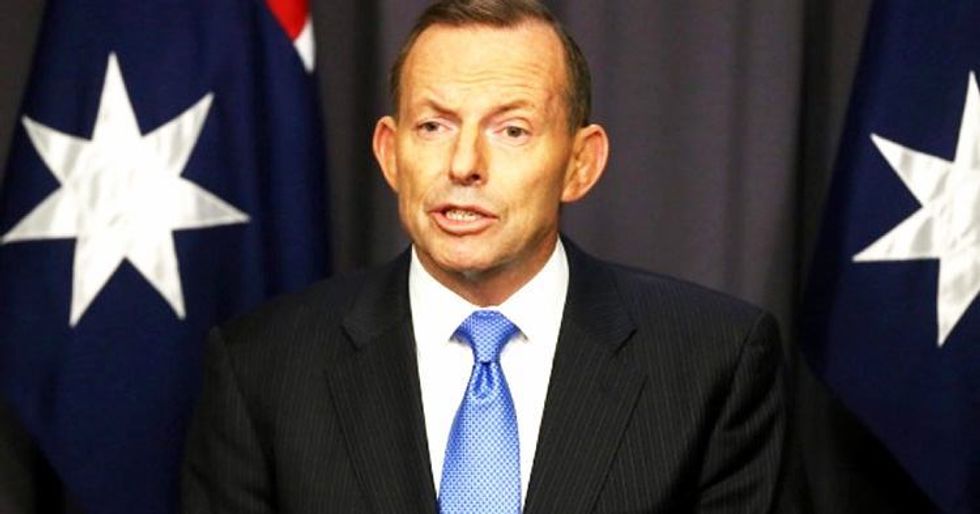 Prime Minister Tony Abbott addresses the media during a press conference at Parliament House in Canberra on Monday. By a vote of 54-44, Abbott was voted out of power by his own conservative Liberal Party. Photo credit: Alex Ellinghausen
After letting Abbott know he would challenge him directly for the PM seat just hours before, Turnbull ultimately claimed victory after winning 54-44 in a dramatic leadership ballot in the capital of Canberra.
bye. pic.twitter.com/jERXYCucJB

— Scott Ludlam (@SenatorLudlam) September 14, 2015
Though a multi-millionaire former banker and a prominent member of Australia's conservative establishment, Turnbull's ascent to leadership is seen as a rejection of Abbott's most reactionary and far-right tendencies, especially on social issues, human rights and need to act more boldly on the impacts of human-caused global warming. As the News.com in Australia reports:
While Mr. Abbott was considered one of the most socially conservative Australian prime ministers in decades, Mr. Turnbull has been criticized within his own party for not being conservative enough.

Unlike Mr. Abbott, Mr. Turnbull supports gay marriage, wants Australia to replace the British monarch with an Australian president as head of state and backs a policy of making polluters pay for their carbon gas emissions.
However, despite some of those tendencies, Turnbull indicated in remarks delivered after his victory that he would largely maintain the party's right-wing policy positions ahead of next year's national elections.
Read page 1 
As George Wright, national campaign director for the Australian Labour Party, explained in the wake of the shake-up, "We have a new Prime Minister, but nothing has really changed—not when it comes to what matters."
Wright continued by saying Turnbull has already confirmed he will keep most of Abbott's "horrendous policies" in place. "He's told the media that he's not going to improve the abysmal climate targets, despite what he's previously said. He's not going to legislate marriage equality. And he's also backed all the measures in the budget, that's the GP tax, $100,000 degrees, cuts to pensions and cuts to schools and hospitals."
What was made most apparent in comments made by Turnbull and his backers was that increasingly poor polling results—not a difference in ideology—was the largest motivating factor for those wishing to rid the Liberal Party of Abbott's leadership.
"The one thing that is clear about our [party's] current situation is the trajectory," declared Turnbull just ahead of the ballot vote. "We have lost 30 Newspolls in a row. It is clear that the people have made up their mind about Mr. Abbott's leadership."
What is "critical" for people to know, he continued, is that the Liberal Party "has the right values" for the country.
"Our values of free enterprise, of individual initiative, of freedom, this is what you need to be a successful, agile economy in 2015," he said. "What we have not succeeded in doing is translating those values into the policies and the ideas that will excite the Australian people and encourage them to believe and understand that we have a vision for their future."
It was that kind rhetoric, however, that led progressive members of Parliament like Green Party MP Adam Bandt to wonder if a leadership change simply within the Liberal Party would change anything at all.
And Sen. Richard Di Natale of Victoria, leader of the Australian Greens, said on Twitter, "It's not just PM Abbott that's the problem. It's the entire cruel, sold-out government. Bring on the next election."
YOU MIGHT ALSO LIKE 
Koch Brothers: Apocalyptical Forces of Ignorance and Greed, Says RFK Jr.
Naomi Klein: Tony Abbott Is a Climate Change 'Villain'
Bernie Sanders Takes Major Lead Over Hillary Clinton in Key Battleground States
EcoWatch Daily Newsletter
Related Articles from EcoWatch