This website uses cookies to ensure you get the best experience while browsing it. By clicking 'Got It' you're accepting these terms.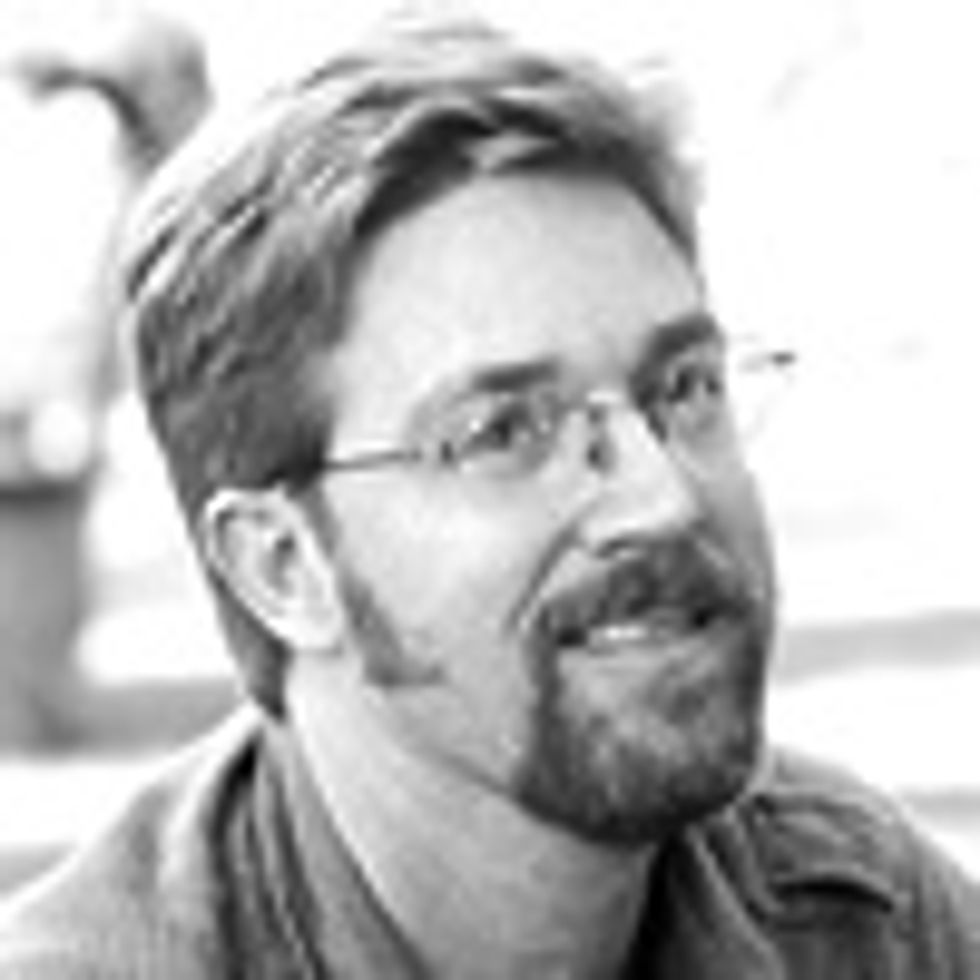 Six Pulitzer Prize-winning photographers are joining ranks with dozens of other legendary artists to support acclaimed filmmaker Chad Stevens, as part of a unique online auction to raise funds for his forthcoming film on mountaintop removal mining in Appalachia, A Thousand Little Cuts.
Proceeds from the online print auction, featuring signed prints by contemporary photography giants like Ed Kashi, David LaBelle, Carolyn Cole, Stephanie Sinclair, Liz O. Baylen and Bob Sacha, will be donated to the final production phase for Stevens' long-awaited six-year documentary project exploring the grassroots movement to stop mountaintop removal strip mining on Coal River Mountain in West Virginia, ground zero for one of the most egregious environmental and human rights violations in our times.
In truth, Coal River Mountain in West Virginia is not simply the most important symbol in the climate change and clean energy debate; it has emerged as the pivotal frontlines in one of the most inspiring and transformative movements for social and environmental justice in the nation. Faced with a devastating 6,600-acre mountaintop removal operation across their historic range, residents along the Coal River Valley have fought for years to galvanize a national campaign of coal mining families, teachers and students, citizens groups, business people and environmentalists, to move toward a just transition to clean energy alternatives that would sustain their land and community.
No one has had a better view of this unfolding historical drama in the Coal River Valley than Chad Stevens. One of the most talented photographers and documentary filmmakers of his generation, the Alfred I. duPont Award-winning Kentucky native has not only taken the level of artistic and journalistic inquiry to a new level; his extraordinary vision, cultural insights and investigative doggedness have inspired and influenced writers, journalists, artists and other filmmakers working on environmental and social documentaries across the country.
A Thousand Little Cuts focuses on Lorelei Scarbro, a tenacious grandmother and coal miner's widow fighting to save one of the last untouched mountains in Appalachia.
Lorelei simply wanted to tend her garden, paint ceramic angels and spoil her grandchildren. She wanted to live out her days at home—the rolling mountains of West Virginia. Then bulldozers came, followed by blasting crews. Massey Energy was gearing up for a mountaintop removal operation on Coal River Mountain, the mountain Lorelei calls home. In 2007 Lorelei spoke out. "This isn't coal mining," she yelled at a permit hearing. "This is the rape of Appalachia!"
In A Thousand Little Cuts, Emmy-winning director Chad A. Stevens takes us on the journey with Lorelei as she fights Big Coal to protect her community from an encroaching 6,500-acre mountaintop removal mine and proposes a positive community solution: the first green-energy project in the region, a 220-turbine industrial wind farm.
After political lobbying and civil disobedience fail to create tangible change, Lorelei opens a community center in the heart of a struggling coal town. The center brings locals together, even those on opposite sides of the mountaintop removal debate. The cumulative effect of her efforts grows exponentially as she finds opportunities for solutions—unifying a fractured community and supporting an evolving local economy. It's a story of change: a transforming culture, a dividing community, an awakening individual, and a family hanging in the balance.
Here's the trailer: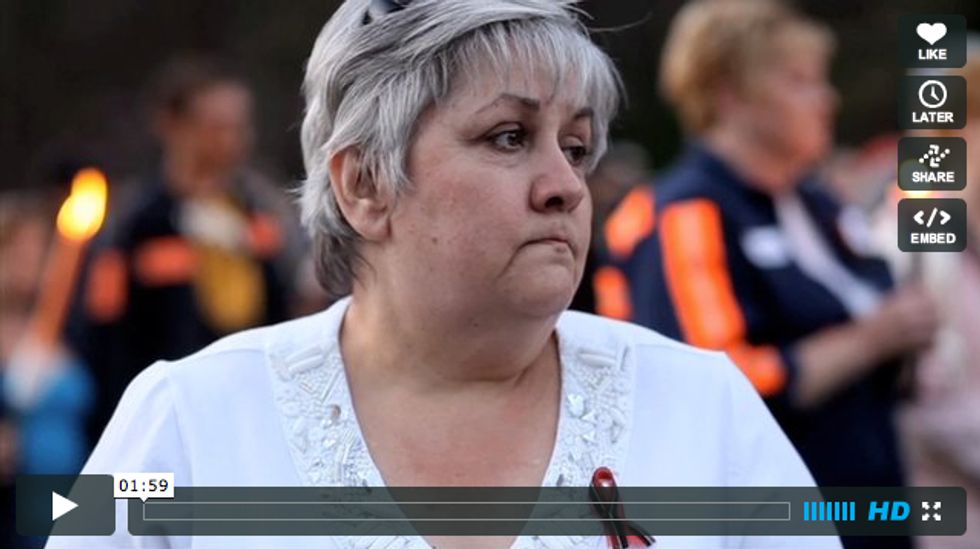 In the end, Chad Stevens has given Appalachia, and our nation, a new lens to reconsider the staggering human and environmental costs of mountaintop removal mining.
Check out the extraordinary online auction of photographs and support his work.
--------
Jeff Biggers is the American Book Award-winning author of Reckoning at Eagle Creek: The Secret Legacy of Coal in the Heartland (Nation/Basic Books), among other books. Visit his website at www.jeffbiggers.com.
EcoWatch Daily Newsletter
European Commission President Ursula von der Leyen delivers a press statement on the European Green Deal at the EU headquarters in Brussels, Belgium on Dec. 11, 2019. Xinhua / Zheng Huansong via Getty Images
The European Commission introduced a plan to overhaul the bloc's economy to more sustainable, climate-conscious policies and infrastructure, with the goal of being carbon-neutral by 2050, according to CNBC.
Young activists shout slogans on stage after Greta Thunberg (not in the picture) took part in the plenary session during the COP25 Climate Conference on Dec. 11 in Madrid, Spain. Pablo Blazquez Dominguez / Getty Images
By Andrea Germanos
Young activists took over and occupied the main stage at the COP25 climate conference in Madrid, Spain Wednesday and demanded world leaders commit to far more ambitious action to address the ecological emergency.
A NASA image showing the ozone hole at its maximum extent for 2015. NASA Goddard Space Flight Center
The Montreal Protocol, a 1987 international treaty prohibiting the production of chlorofluorocarbons (CFCs) to save the ozone layer, was the first successful multilateral agreement to successfully slow the rate of global warming, according to new research. Now, experts argue that similar measures may lend hope to the climate crisis.
Police in Wales are in the midst of an unusual investigation: the sudden death of more than 200 starlings.
Donald Trump Jr. killed an argali sheep like this one on a hunting trip in Mongolia. powerofforever/ iStock / Getty Images Plus
During a hunting trip in Mongolia this August, Donald Trump Jr. shot and killed an endangered argali sheep, and received a permit only after the fact.