This website uses cookies to ensure you get the best experience while browsing it. By clicking 'Got It' you're accepting these terms.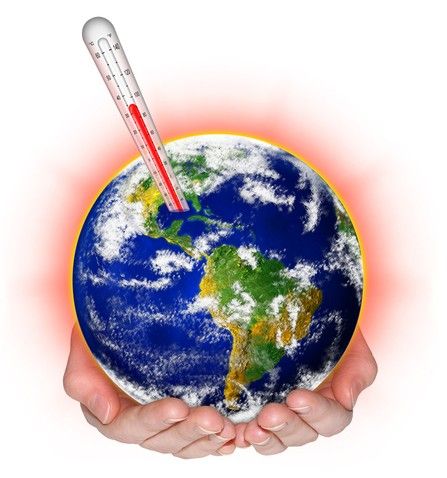 Photo courtesy of Shutterstock

We are facing a climate cliff, and we are calling upon religious and spiritual leaders, other believers and all people of good will to join us to address its danger by participating in A Pray-in for the Climate in front of the White House in Washington, DC, on Tuesday, Jan. 15, 2013.
Superstorm Sandy, the drastic droughts in our corn country, record-breaking Arctic ice melt and unheard-of floods in Vermont, let alone disasters in Australia, Russia, Pakistan and Africa, all warn us—the disruption of our planet will not wait for our "normal" political paralysis to end.  
We are inspired by the words of Dr. Martin Luther King, Jr., whose 84th birthday we will celebrate on Jan. 15:
"We are confronted with the fierce urgency of now ... Over the bleached bones and
jumbled residue of  numerous civilizations are written the pathetic words:
Too late'."
 If we go over the climate cliff now, our grandchildren will live in misery and suffering.
Fifty years ago, our country faced a crisis of racial inequality in the U.S. that was a basic threat to justice and democracy. Religious communities and others acted, and we made a difference.
Today's deepest crisis is the danger facing the web of life upon our planet, including the human race—especially the poorest and most vulnerable.
Out of our moral commitment to protect and heal God's Creation, our religious communities need to be calling for a set of first-step changes that will sow the seeds of greater change, by committing the President and Congress to vigorous action on climate change. And we should pose those demands in such a way that we are addressing not only our government, but also religious communities throughout the country.
For these reasons, Interfaith Moral Action on Climate (IMAC) is planning A Pray-in for the Climate.
IMAC is a collaborative initiative of religious leaders, groups and individuals that came together in 2011 in response to the pressing need for more visible, unified, prophetic action to address the climate crisis. As people of faith and spirituality, we feel compelled by our traditions and collective conscience to take action on this deeply moral challenge.
Jan. 15 is close enough to Inauguration Day (Jan. 21) to make the connection with what the President should be doing in his second term, and far enough away that the action won't drown in the media swamp.
And, it is the actual birthday of Dr. Martin Luther King, Jr. The action will be carried out in the spirit of his work. We will gather at 11 a.m. at New York Avenue Presbyterian Church, a few blocks from the White House. At Noon, we will walk there in a religious procession and join our voices in a prayerful vigil. We will be praying that President Obama and all of us find the strength and wisdom to lead our country and world away from the climate cliff.  
Some participants may feel called to risk arrest by nonviolently disregarding the conventional regulations and assuming positions of prayer in the area near the White House fence.
We expect to be joined by survivors of superstorm Sandy and their religious leaders from communities like the Rockaways and Staten Island in New York City.
What will we be urging that the President do to meet the needs of this critical hour in planetary time?
1. Permanently refuse permits for the Keystone XL tar sands pipeline, because tar-oil is among the most dangerous of the planet-heating forms of carbon.
2. Call a national summit conference on the climate crisis that includes leaders of business, labor, academia, religious communities, governmental officialdom, science and other relevant bodies.
3. Publicly support and advocate for a carbon fee that will generate hundreds of billions of dollars, with provisions to ensure that working families and the poor are not harmed by higher carbon prices; for an end to subsidies to the coal, oil and gas industries; and for substantial subsidies for research, development, and use of renewable, sustainable and jobs-creating clean energy sources.
To our President and Congress we address the prophetic words of Dr. King spoken at another moment of crisis:
"This is a time to break the silence!"
Visit EcoWatch's CLIMATE CHANGE page for more related news on this topic.
——–
Tell Congress to Expedite Renewable Energy and Pass a Federal Energy Policy:

EcoWatch Daily Newsletter

georgeclerk / E+ / Getty Images
By Jennifer Molidor
One million species are at risk of extinction from human activity, warns a recent study by scientists with the United Nations. We need to cut greenhouse gas pollution across all sectors to avoid catastrophic climate change — and we need to do it fast, said the Intergovernmental Panel on Climate Change.
This research should serve as a rallying cry for polluting industries to make major changes now. Yet the agriculture industry continues to lag behind.
Edwin Remsburg / VW Pics / Getty Images
Botswana, home to one third of Africa's elephants, announced Wednesday that it was lifting its ban on the hunting of the large mammals.
"The Ministry of Environment, Natural Resources Conservation and Tourism wishes to inform the public that following extensive consultations with all stakeholders, the Government of Botswana has taken a decision to lift the hunting suspension," the government announced in a press release shared on social media.
Pxhere
By Richard Denison
Readers of this blog know how concerned EDF is over the Trump EPA's approval of many dozens of new chemicals based on its mere "expectation" that workers across supply chains will always employ personal protective equipment (PPE) just because it is recommended in the manufacturer's non-binding safety data sheet (SDS).
By Grant Smith
From 2009 to 2012, Gregory Jaczko was chairman of the Nuclear Regulatory Commission, which approves nuclear power plant designs and sets safety standards for plants. But he now says that nuclear power is too dangerous and expensive — and not part of the answer to the climate crisis.
A lake in Rocky Mountain National Park. Brett Walton / Circle of Blue
By Brett Walton
When Greg Wetherbee sat in front of the microscope recently, he was looking for fragments of metals or coal, particles that might indicate the source of airborne nitrogen pollution in Rocky Mountain National Park. What caught his eye, though, were the plastics.
Gabriele Holtermann Gorden / Pacific Press / LightRocket / Getty Images
In a big victory for animals, Prada has announced that it's ending its use of fur! It joins Coach, Jean Paul Gaultier, Giorgio Armani, Versace, Ralph Lauren, Vivienne Westwood, Michael Kors, Donna Karan and many others PETA has pushed toward a ban.
This is a victory more than a decade in the making. PETA and our international affiliates have crashed Prada's catwalks with anti-fur signs, held eye-catching demonstrations all around the world, and sent the company loads of information about the fur industry. In 2018, actor and animal rights advocate Pamela Anderson sent a letter on PETA's behalf urging Miuccia Prada to commit to leaving fur out of all future collections, and the iconic designer has finally listened.
Amer Ghazzal / Barcroft Media / Getty Images
If people in three European countries want to fight the climate crisis, they need to chill out more.
That's the conclusion of a new study from think tank Autonomy, which found that Germany, the UK and Sweden all needed to drastically reduce their workweeks to fight climate change.
Amazon Employees for Climate Justice held a press conference after the annual shareholder meeting on May 22. Amazon Employees for Climate Justice