This website uses cookies to ensure you get the best experience while browsing it. By clicking 'Got It' you're accepting these terms.
A Last Look at California's Glaciers
Jun. 12, 2014 07:30AM EST
Climate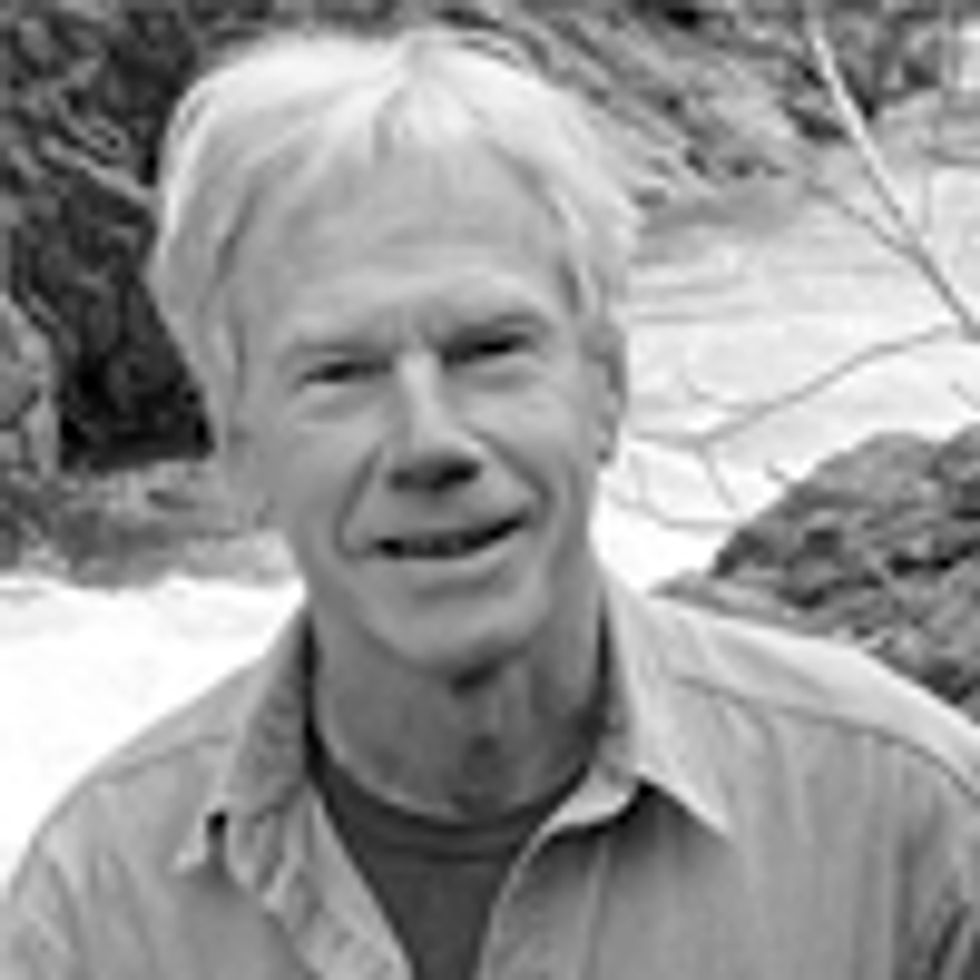 Beyond the world we know, in the shaded recesses of our highest mountains, lies another California. It's a world of rock and ice, of brilliant light, of fearsome snowstorms that over time have formed a stunning collection of magnificent glaciers.
[slideshow_deploy id='346881']
Many people don't realize that glaciers even exist in California. In fact, we have about 130.
Most cling to steep slopes of the Sierra Nevada, but they're disappearing at a rapid rate. Geologist Greg Stock of Yosemite National Park reports that even Lyell Glacier—second-largest in the Sierra—no longer has the mass required for it to creep downhill, which is one condition that defines a glacier.
With a strange but passionate marriage of gusto and sadness, I recently spent a full spring, summer and fall photographing these glaciers. It was one of the most remarkable years of my life. Climbing to mountain heights brought astonishing scenes as the sun edged over the horizon and bathed the ice in morning's golden glow. At campsites I was enchanted by glacier-fed streams that nourished rivers below, including the Tuolumne, later tapped by San Francisco through the Hetch Hetchy system, and the Owens, bound for Los Angeles. The glacial runoff continued long after other waterways had withered in summer's drought.
It was a privilege to see such beauty. It was tragic to know I would not see it again.
Among all the changes wrought by global warming—heat waves, raging floods, rising seas, menacing droughts—the melting of the glaciers is the most immediately visible for anyone who ventures high enough to see them.
One might reason that California's glaciers are already small and of little consequence, but the same forces that are melting them are also reducing the mountains' entire snowpack, which will diminish this century by 30 to 70 percent, according to scientists at Scripps Institution of Oceanography. That snowpack accounts for 60 percent of the water used in California.
How does one respond to such fatal news? New dams are not the answer because we've already built on all the dam sites that made economic and engineering sense, and further ponding of water increases evaporative loss.
Rather, water delivery systems need to be made more efficient to cope with shortages and to leave adequate nourishment in rivers for the greater community of life, including commercial fisheries at sea. Floodplains need to be safeguarded as open space to accommodate higher floods and to recharge groundwater. Certainly we need to reduce the source of the problem—burning fossil fuel—and the state Legislature has taken steps to bring our discharge of global-warming gases down to 1990 levels. But even if those contested efforts succeed, they're not enough. Reductions at the essential scale can hardly be imagined as long as our population is slated to double within a half-century or less. If we can't do the job now, how will we do it then? Our commitment to endless growth needs to be challenged, or the problems stemming from unlimited needs will be unlimited as well.
Take one last, sweet look at these glacial gems of California. It's too late to stop their melting. But perhaps their loss can help inspire us to turn the tide of destructive change and protect the workings of the natural world upon which we all depend.
Tim Palmer's most recent books include his photo collection, California Glaciers (Heyday, 2012) and Field Guide to California Rivers (University of California Press, 2012).
EcoWatch Daily Newsletter
One of the 25 new Long Beach Transit hybrid gasoline-electric buses on April 23, 2009. Jeff Gritchen / Digital First Media / Orange County Register / Getty Images
In Long Beach, California, some electric buses can charge along their route without cords or wires.
When a bus reaches the Pine Avenue station, it parks over a special charging pad. While passengers get on and off, the charger transfers energy to a receiver on the bottom of the bus.
Semi trucks travel along I94 on June 21 near Lake forest, Illinois. Scott Olson / Getty Images
The Trump administration pushed through an exemption to clean air rules, effectively freeing heavy polluting, super-cargo trucks from following clean air rules. It rushed the rule without conducting a federally mandated study on how it would impact public health, especially children, said the Environmental Protection Agency (EPA) Inspector General Charles J. Sheehan in a report released yesterday, as the AP reported.

A time-restricted eating plan provides a new way to fight obesity and metabolic diseases that affect millions of people worldwide. RossHelen / iStock / Getty Images Plus
By Satchin Panda and Pam Taub
People with obesity, high blood sugar, high blood pressure or high cholesterol are often advised to eat less and move more, but our new research suggests there is now another simple tool to fight off these diseases: restricting your eating time to a daily 10-hour window.
Kunhui Chih / iStock / Getty Images Plus
A man and his dog walk past an H&M store in Stockholm, Sweden on March 11, 2014. Melanie Stetson Freeman / The Christian Science Monitor via Getty Images
By Ashutosh Pandey
H&M's flagship store at the Sergels Torg square in Stockholm is back in business after a months-long refurbishment. But it's not exactly business as usual here.