A Guide to the 2012 Farm Bill (and What it Means to You)
May. 31, 2012 09:00AM EST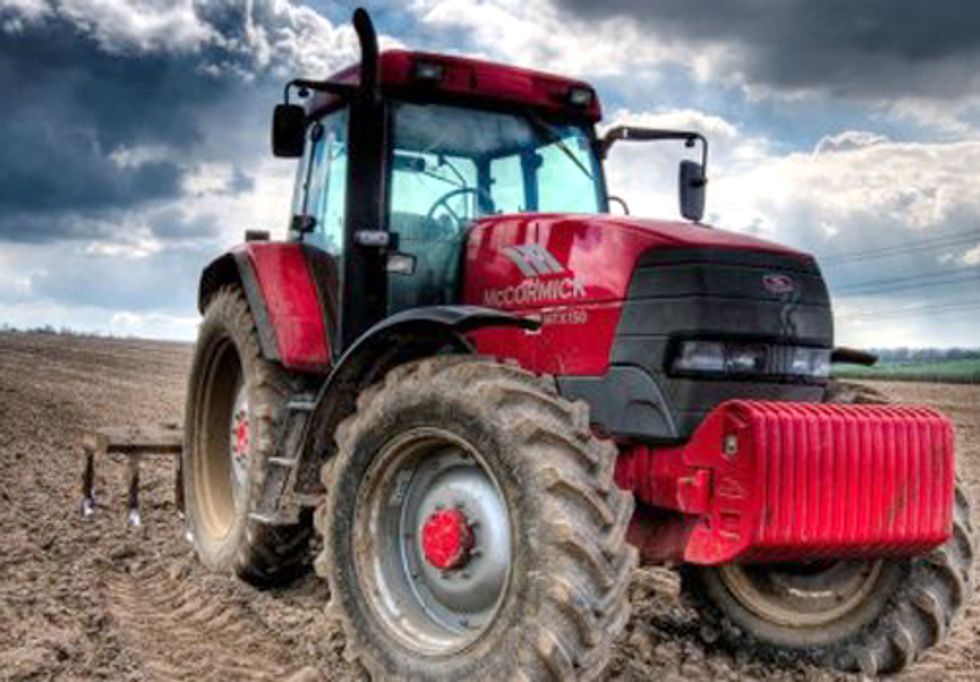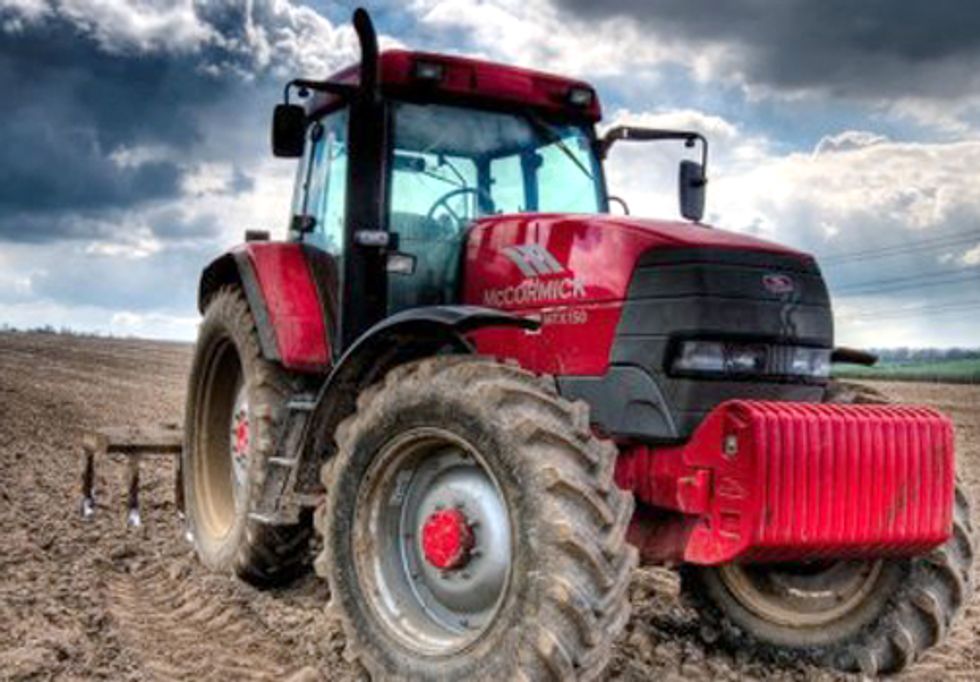 Where is the Farm Bill in the overall legislative process?
The Agriculture Reform, Food and Jobs Act of 2012, also known as the Farm Bill, has been passed out of the Senate Agriculture Committee and is currently being worked on in subcommittees of the House of Representatives. It will come to the Senate floor for a full vote of all members, after which it must be reconciled with the House version.
What is the Farm Bill?
Perhaps more aptly named the Food Bill, it's the biggest farm policy tool in the U.S., but this really concerns all food. Almost everywhere.
Every five years, Congress must approve the bill so that it can fund programs concerning farmers, crop production, rural development, energy conservation and international food aid. The Congressional Budget Office analyzed the Senate's proposed bill and projects it will cost some $969 billion during the 2013-2022 period, which includes some $23.6 billion in cuts.
The largest section of the nutrition title (title = chapter in legislative-ese)—70 percent of all Farm Bill funding—goes to the food stamp program, now formally known as the Supplemental Nutrition Assistance Program (SNAP). SNAP is 100 percent federally funded, but benefits are administered by each state.
Who's Rocking C-SPAN?
Senate Agriculture Committee: Debbie Stabenow (D-MI), chair; Pat Roberts (R-KS), ranking member
House Agriculture Committee: Frank Lucas (R-OK), chair; Collin Peterson (D-MN), ranking member
Debbie Stabenow is being praised by industry while coming under fire by observers since much of the committee's business has taken place behind closed doors. Sen. Kirsten Gillibrand (D-NY) voted "no" on the Bill in committee, citing opposition to SNAP cuts; four Southern senators joined in, pushing back on other provisions they claim disproportionally affect rice and peanut farmers.
In the House, the Farm Bill continues to be assembled via various subcommittees.
What's Up This Year? The Political Landscape
The House Agriculture committee has proposed $33 billion in SNAP cuts. Combined with a House Budget Committee proposal to cut SNAP funding by $133 billion over the next decade and convert it to a block grant, resulting cuts would affect every SNAP recipient. (This is modeled on 1996's welfare reform enacted during President Clinton's administration. SNAP would no longer be funded to pay whoever is financially eligible; one capped block of money would have to fund all recipients.) 280,000 children would lose free school lunches as their eligibility is tied to SNAP status.
Is this necessary? That depends on your political priorities.
Right now, the House has genuine difficulty in passing legislation or doing business. (Though like all politicians, they seem to get to talk shows and fundraisers just fine.) Members of the Democratic and Republican parties are so firmly entrenched in opposing ideological and political positions that reaching compromise is difficult. Budgets and "austerity" politics rule the day right now. The Farm Bill will be no exception. About a week ago, Rep. Lucas said that "There is a high probability one way or another that we'll see an extension of the 2008 Farm Bill." You see, if Congress can't pass a new one, they could simply extend the old bill, but many programs are scheduled to expire at the end of 2012 unless they're properly rolled into a new bill.
Rep. Lucas also predicted a "wild ride."
Food Stamps are in the Farm Bill?
Well, yes. It's a long story. SNAP is credited with reducing the poverty rate by nearly 8 percent in 2009, the most recent year included in a new U.S. Department of Agriculture (USDA) study. Sadly, you probably know at least one or two people who lost their job during the recession; 20 percent of those unemployed for more than six months during fiscal year 2011 received SNAP benefits. Overall, SNAP achieved a 4.4 percent decline in poverty from 2000-09. In 2011, the program served 44.7 million—or one in seven—Americans. Children, seniors and those with disabilities are the majority of those receiving SNAP benefits. According to testimony by Brookings Institution analyst Ron Haskins during House subcommittee hearings, "the average income (not counting the SNAP benefit) of families receiving SNAP is less than $9,000 per year."
Why Should I Care About This?
Those extra-value meals don't pay for themselves. We know y'all want everyone to be able eat more fresh fruits and vegetables, so why can't we make them more affordable? The Farm Bill will continue to profoundly impact the nation's diet (and therefore public health), the quality of the environment and the efficacy of our efforts to address food insecurity.
Some of the specific government programs serving policy goals proposed by the Senate include:
Nutrition assistance In the Senate bill, cuts to "heat and eat" programs would result in reduced SNAP benefits. (Funds to help low-income Americans with utility bills could count as additional income.) For some, this could result in making a choice: to pay for food or heat?
Subsidies encourage farmers to grow some crops (especially corn, soy, rice and cotton) more than others (especially "specialty crops" like vegetables), or in certain amounts, in certain places. Remember, industrial livestock production depends on concentrated animal feeding operations (CAFOs) which in turn depend on cheap feed. Such as corn and soy. Lots of corn also becomes lots of high fructose corn syrup.
Conservation programs protect land held in trust by the government and help farmers install environmentally friendly applications like drip irrigation. Also, by protecting lands from soil erosion, we safeguard fertile land so that it can still be farmed.
International food aid partly refers to food aid commodities (rice, soy, wheat, corn etc.) but also funds technical assistance lent to farmers around the world.
Research and development, which funds work at land-grant universities (such as Texas A&M or the University of California system) and labs. Government funding enables independent research. Agribusiness prefers research that produces favorable results and affirms its own awesomeness, so Monsanto and their ilk are happy to step in if the Farm Bill doesn't. As a researcher, if all you're directed or have funding to study is one Big Ag firm's seeds, all you can responsibly study are those seeds.
Who Else Cares About This?
Between industrial food—from growers to distributors—and activists in the sustainable food movement, there is involvement along the entire political spectrum. Involvement = lobbying for those who can afford it (how ya doin Big Ag?). That said, it's important to bear in mind that "good food" advocates are also focused on education and are not as well-funded or cohesive as are industry lobbyists.
Since a SNAP fight features so prominently this time, anti-poverty and hunger organizations (some of which are tied closely to industrial food), a range of activists and think tanks that work on public policy, poverty and food security issues are also big players.
To see some takes on the big issues this time around, visit:
From good food advocates:
From an industry (and government) perspective, see:
For SNAP and budget-reduction perspectives, see:
Other Big Farming Issues
Crop Insurance and Commodities Eliminating direct payments to farmers, the new Farm Bill creates a replacement program, crop insurance, for farmers: Agriculture Risk Coverage (ARC). The Senate markup on the Commodities title incentivizes farmers to only grow crops supported by the new ARC program.
ARC payments will take place only when revenues fall below a moving market average.
In English: No more automatic payments. Payments are capped, but if married, you can receive twice the single rate. That's a carryover from the old law. Growing peanuts also earns twice the usual rate. This is an example of the political compromises you'll be seeing more of in the coming months, as the old payment system is favored by peanut and rice farmers in the South more than their Midwestern counterparts. According to IATP, the recent uptick in commodity prices is driving farm commodity program reforms (for crops like corn, soybeans, wheat, rice and cotton).
Conservation: In a word, this title is "streamlining." This is another set of programs being substantively cut—by 10 percent—and policies trimmed back in terms of reach. Further, the title continues to favor larger-acre operations, which by default tend to be in the West.
What Might Have Been: The Pingree/Brown Bill
Introduced by Rep. Chellie Pingree (D-ME) and Sen. Sherrod Brown (D-OH), the Local Farms, Food and Jobs bill incorporated measures to tackle food hubs, provide funds to schools so that they could buy more local food rather than solely subsidizing purchases via USDA commodity programs, and create block grants to fund specialty crops (organic and/or diversified operations). Some elements were woven into the Senate version (of course, the House version is still pending). Local Foods? Sustainability? Not much here. $20 million was written into the Senate bill to promote local food with an additional $20 million to improve SNAP access at farmers' markets ($40 million, if you hadn't guessed, is barely a drop in the Farm Bill bucket.) Assuming there are reductions in SNAP benefits, this may have less impact than we'd hope in the effort to make fresh, local food more affordable and accessible.
What's Next?
It looks like Senate Majority Leader Harry Reid (D-NV) will introduce the bill on the Senate floor during the first week of June. Chairwoman Stabenow would not ask him to do so unless she knew she had sufficient votes to pass the Senate version, so we may not see much action on the floor when that happens.
We'll be following this bill along its merry way over the next few months, and will report back when we know more about what the respective houses of Congress are up to.
Visit EcoWatch's FARM BILL page for more related news on this topic.
EcoWatch Daily Newsletter
Related Articles from EcoWatch