97 Percent of Scientists Agree Climate Change is Man-Made
May. 16, 2013 11:17AM EST
Climate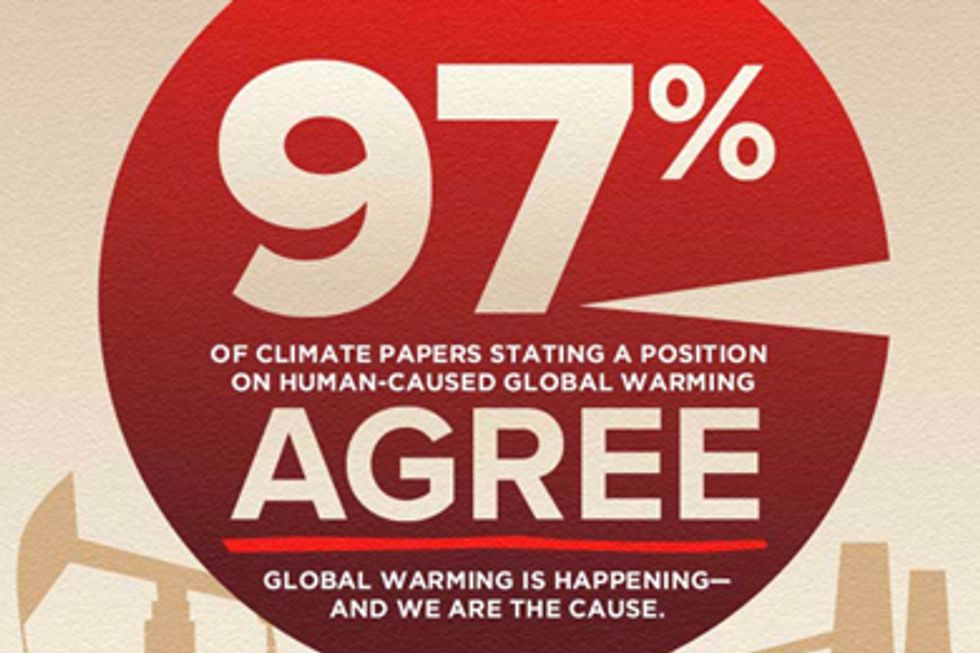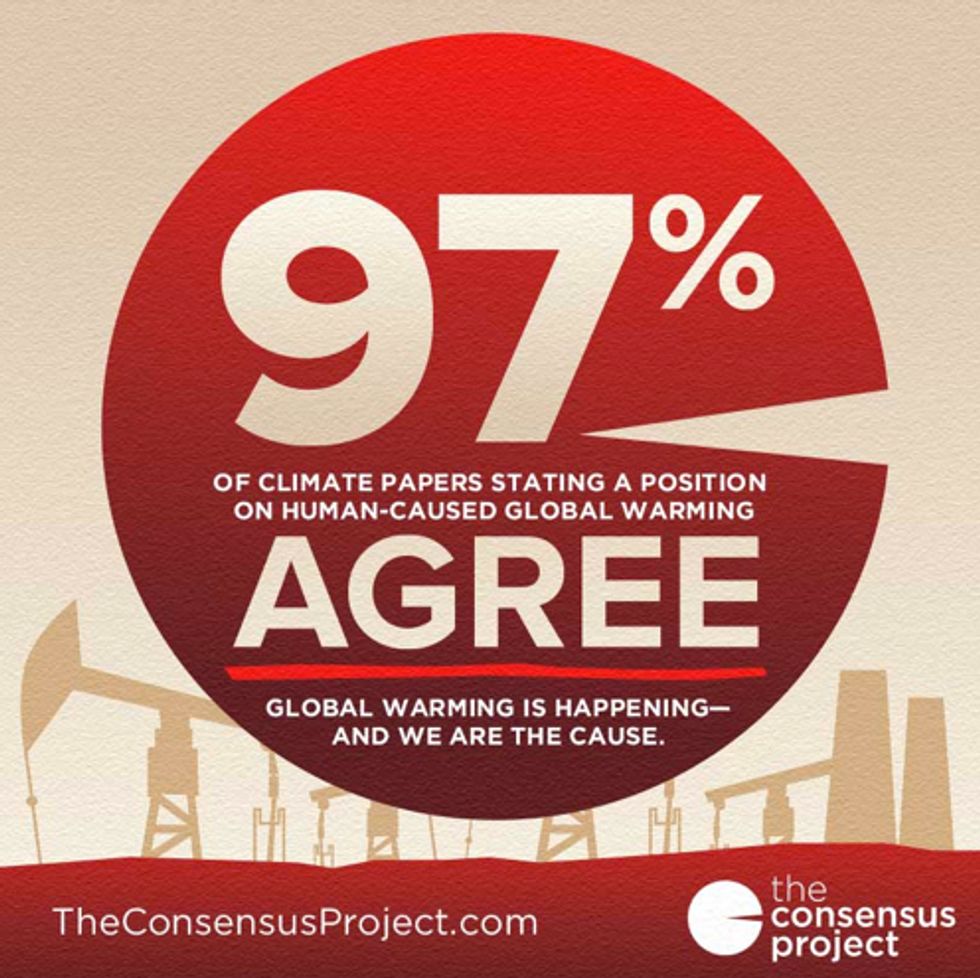 A new analysis of scientists' articles on global warming and climate change has found almost unanimous agreement that humans are the main cause.
The comprehensive examination of peer-reviewed articles on global warming showed an overwhelming consensus among scientists that much of the recent warming is anthropogenic—the result of human activities.
The study, led by Skeptical Science's John Cook from the University of Queensland's Global Climate Institute, saw an international team of 24 scientists and volunteer researchers analyze 11,944 international scientific abstracts published over the last 21 years.
The researchers identified 4,000 abstracts that stated an opinion on whether humans were causing climate change and found 97.1 percent endorsed the theory.
Cook says:
The importance of raising awareness of the scientific consensus on climate change cannot be overstated. Typically, the general public think around 50 percent of climate scientists agree that humans are causing global warming. The Consensus Project has shown that the reality is 97 percent.
While the vast majority of those that discussed whether or not humans are changing the climate agreed they were, the vast majority of the papers—nearly two thirds—did not express any view on the cause of the climate change. The researchers say this shows that scientists believe the debate has "moved on" and now treat the issue as a given.
Published in the journal Environmental Research Letters, the study is the most comprehensive of its kind to date.
While it cements the overwhelming scientific consensus on human-induced global warming, it also highlights the yawning gap between the science and public perception of it, and how this uncertainty is holding back action.
Cook says:
There is a gaping chasm between the actual consensus and public perception. When people understand that scientists agree on global warming, they're more likely to support policies that take action on it.
Experts have attributed this gap to effective misinformation techniques employed by vested interests such as fossil fuel companies and the climate change denier movement.
This comprehensive study shows that policy makers and business can no longer hide behind any perceived or alleged uncertainty, as the science is unequivocal.
Visit EcoWatch's CLIMATE CHANGE page for more related news on this topic.
——–
Click here to tell Congress to Expedite Renewable Energy.

EcoWatch Daily Newsletter
Related Articles from EcoWatch