This website uses cookies to ensure you get the best experience while browsing it. By clicking 'Got It' you're accepting these terms.
9 Ways to Use the 'Swiss Army Knife' of Essential Oils
Aug. 12, 2014 08:27AM EST
A friend of mine calls lavender the "Swiss Army Knife" of essential oils because you can use it in so many ways. I prefer to think of it as the perfect way to start and end my day. From fresh lavender bouquets to dried lavender petals to essence of lavender oil, Mother Nature has created a seemingly endless way to incorporate this delicate plant into our lives. Here are some of my favorites.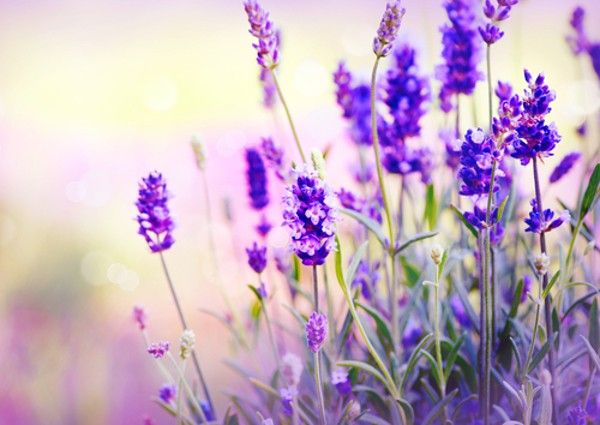 Add lavender oil to ointment you use to relieve aches and pains. Photo courtesy of Shutterstock
1. Mosquito Repellent – Add 10-12 drops of essence of lavender oil to an 8oz spritzer bottle filled with water, and spray.
2. Perfume – Dab a drop of lavender oil behind each ear, on the inside of each wrist and on the nape of your neck. You don't want the scent to be overpowering, just present enough to smell special.
3. Bath Oil – Add several drops of lavender oil to a warm bath. Soak, and relax. I like to add the oil right under the running water to diffuse the scent a bit more. If you don't have oil at hand, you'll easily be able to find lavender-infused soap.
4. Laundry Freshener – Put a few drops of lavender oil on a towel and then toss the towel in with other laundry to dry. What a natural way to skip dryer sheets.
5. Reduce Swelling and Sore Muscles – Add lavender oil to ointment you use to relieve aches and pains. Some moms I know dab a little lavender oil on swollen lips.
6. Deodorant – My favorite deodorants are baking soda-based, then infused with lavender oil.
7. Bouquets – Fill small vases with fresh sprigs of deep purple lavender in bloom to add texture and cheer to any room. Dry bouquets of lavender flowers and leaves, then add them to other dried blooms and thistles for a dried arrangement full of color and texture.
8. Overall Aromatherapy – Dry lavender flowers, then mound them in a small bowl or basket in your bathroom, laundry room or bedroom. Every now and then, crumple the flowers a bit to release their wonderful smell. You can also fill small mesh bags with dried lavender and tuck them in your sock drawers or among your lingerie, or let them dangle off the head rest facing the back seat in your car. Put diffuser sticks in small bottles of lavender oil to let the scent infuse living room, family room or office. Sprinkle a few scant drops on your pillowcase for greater ease in drifting off to sleep. Choose lavender-scented soy candles.
9. Tea and Chocolate – Lavender is showing up in tea, chocolate, cookies, mints and more.
What's your favorite use for lavender?
You Might Also Like
3 Herbal Recipes for Beautiful Hair
Make Your Own Exfoliating Scrubs Instead of Using Products With Plastic Microbeads
EcoWatch Daily Newsletter
Oil palm plantations in northeastern Borneo, state of Sabah, Malaysia. Recently planted oil palms can be seen in the bright green grassy areas and a tiny bit of natural rainforest still struggles for survival farther away. Vaara / E+ / Getty Images
A fuel truck carries fuel into a fracking site past the warning signs Jan. 27, 2016 near Stillwater, Oklahoma. J Pat Carter / Getty Images
By Jessica Corbett
For more than three decades, the U.S. government has mismanaged toxic oil and gas waste containing carcinogens, heavy metals and radioactive materials, according to a new Earthworks report — and with the country on track to continue drilling and fracking for fossil fuels, the advocacy group warns of growing threats to the planet and public health.
European Union blue and gold flags flying at the European Commission building in Brussels, Belgium. 35007/ iStock / Getty Images Plus
Newly adopted guidelines set forth by the European Commission Tuesday aim to tackle climate change by way of the financial sector. The move comes to bolster the success of the Sustainable Action Plan published last year to reorient capital flows toward sustainable investment and manage financial risks from climate change, environmental degradation and social issues.
Prime Minister Justin Trudeau delivering remarks to supporters at a Liberal Climate Action Rally in Toronto, Ontario on March 4. Arindam Shivaani / NurPhoto / Getty Images
Canadian Prime Minister Justin Trudeau announced Tuesday that his government would once again approve the expansion of the Trans Mountain pipeline, which would triple the amount of oil transported from Alberta's tar sands to the coast of British Columbia (BC).
An exhausted polar bear wanders the streets of Norilsk, a Siberian city hundreds of miles from its natural habitat. IRINA YARINSKAYA / AFP / Getty Images

An exhausted, starving polar bear has been spotted wandering around the Siberian city of Norilsk, Reuters reported Tuesday. It is the first time a polar bear has entered the city in more than 40 years.
Bumblebees flying and pollinating a creeping thyme flower. emeliemaria / iStock / Getty Images
It pays to pollinate in Minnesota.