9 Ways to Cut Out Plastic
Dec. 04, 2014 11:28AM EST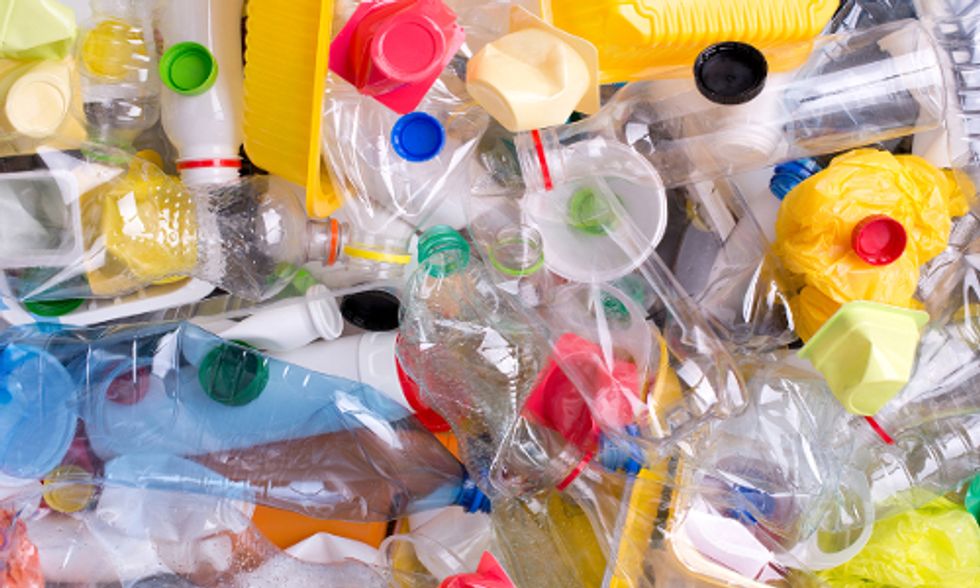 Plastic is piling up everywhere. It disintegrates into tiny pieces that wash into rivers, lakes and seas, along with those tiny microbeads that come in many body washes and facial scrubs. There are huge gyres of plastic debris in the oceans with tens of thousands of tons of plastic. Plastic bags end up in the stomachs or birds, fish and other wild creatures, and plastic bottles and food containers end up in landfills where they can remain for hundreds of years.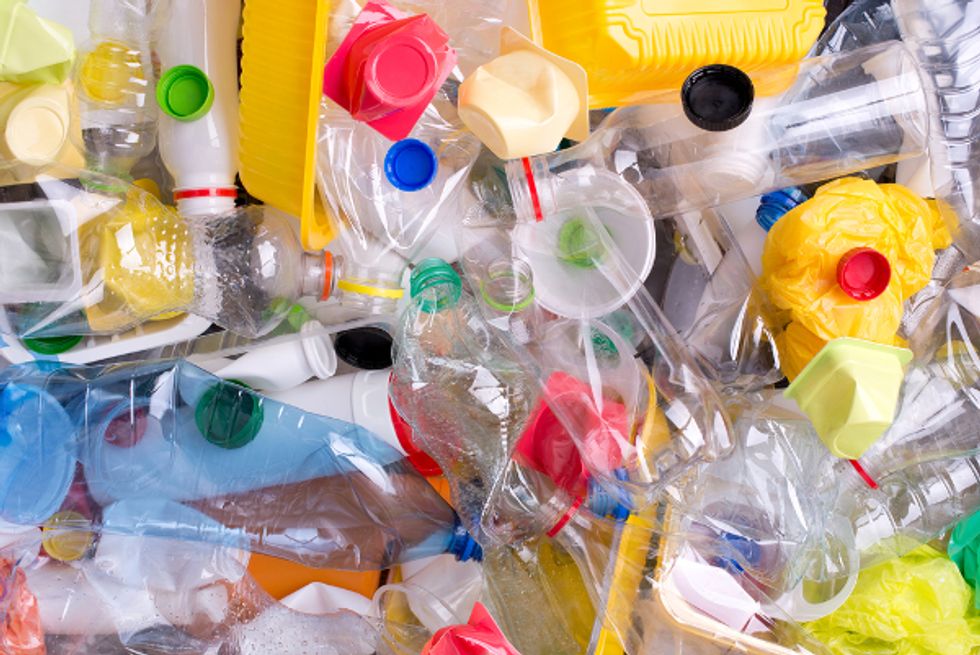 Photo credit: Shutterstock<!--

But more cities and counties including the state of California are banning those single-use plastic bags so many stores give away like they were candy. And more consumers are becoming conscious of what they can do to avoid adding to the problem. You are probably already doing some of these things; think about doing a few more.
1. Even if the store tries to give you those one-use bags, don't take them. In the last few years, reusable tote bags have caught on in a big way. Countless stores now sell them cheaply—usually 99 cents, in case you forgot one of the many you got as a promotional item at an event, meeting or conference. You can find totes that scrunch up into packages half the size of your hand and slip easily into a pocket or purse when they're not in use. But if you do forget your tote and the store doesn't have any for sale, don't let them bag your stuff with only one or two items per bag.
2. Everywhere you go it seems like someone is passing out bottled water, another big waste-maker. Take along a reusable water bottle to that meeting or seminar and avoid picking up yet another bottle of water. And don't buy those cases of individual water bottles for your home. If you like to have spring water or distilled water on hand, many stores sell gallon jugs that can be refilled.
3. Bring a thermos to your favorite coffee shop or that sandwich joint where you like to have lunch, and pass on the styrofoam cup, as well as the one-use lid and the plastic straw. Ask to have the sandwich in paper if possible, or if you're eating in, ask to have it unwrapped.
4. If you find yourself with plastic containers on hand, recycle. Use them for craft projects like you did back in Girl Scouts or make planters for seed-starting or growing herbs or sprouts. If you're not artsy or don't have a green thumb, give them to a local arts organization or scout troop which can put them to use. Everyone's pushing recycled art these days so they'll be glad to have them.
5. At the grocery store, look for foods with a minimum of packaging. As much as possible, avoid prepackaged foods wrapped in layers of plastic. And if you shop regularly at a farmers market or farm stand, bring back whatever you took got your purchases in. These small entrepreneurs can usually reuse those apple and berry baskets, egg crates and other containers.
6. Buy products like cleaning supplies and cat litter in cardboard containers instead of plastic if possible. And speaking of cat litter, those plastic jugs can really pile up—but some pet stores now offer refillable cat litter containers. Considering how many the average cat owner goes through, this is a great way to cut down on plastic waste. Your cat will never know the difference.
7. Throwing a party? Don't buy a lot of plastic cups and silverware and then throw it all away when the guests leave. Use glass and silverware—or if you don't have enough silverware and you're worried guests will break a glass, wash and reuse the plastic. Don't think "disposable."
8. Make sure your cosmetics, including your toothpaste, don't have those microbeads that have found their way into our lakes, rivers and oceans. More and more brands are phasing them out; look for those environmentally friendly brands.
9. Alas, today's electronic devices—and all the plastic casing they contain—are meant to be disposable rather than repairable. Try getting a little longer life from each; don't think you need the latest and most feature-laden gadget. And if something can't be fixed for less than it would cost to buy new—sadly, too often the case—don't just toss it in the trash. Look for a facility that accepts old electronic items for recycling.
YOU MIGHT ALSO LIKE
World's Largest Plastic Bottle Structure Draws Attention to Global Plastic Pollution Crisis
22 Facts About Plastic Pollution (And 10 Things We Can Do About It)
First-of-its-Kind Map Details Extent of Plastic in Five Ocean Gyres
EcoWatch Daily Newsletter