9 Times Bill Nye Blew Our Minds With Climate Change Knowledge
Apr. 01, 2016 08:33AM EST
Climate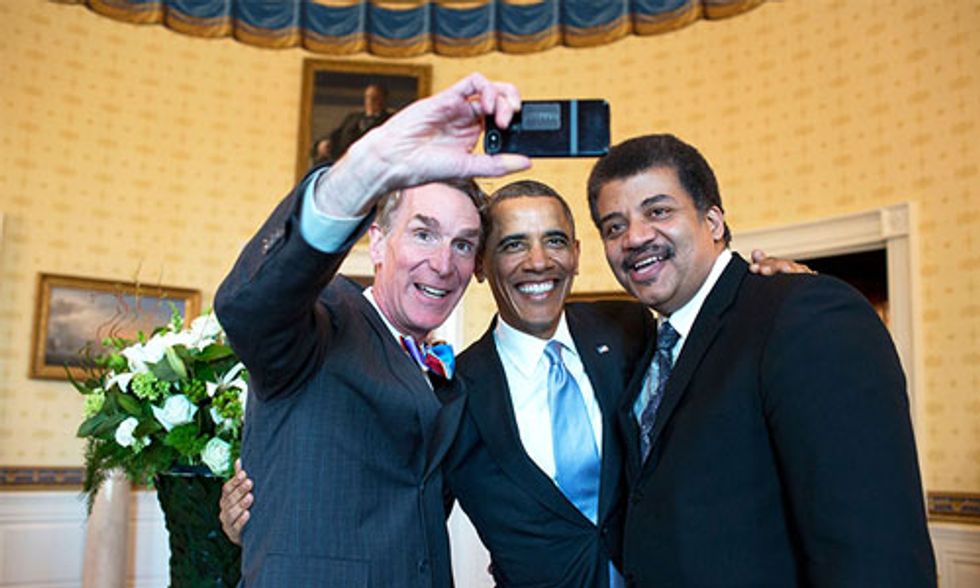 Take it from the Science Guy—it's time to #ActOnClimate!
If you (or your kids) grew up watching Bill Nye the Science Guy, you know he's got a knack for explaining complicated science so that just about anyone can understand. In the nineties, it was middle schoolers. Now it's climate change deniers.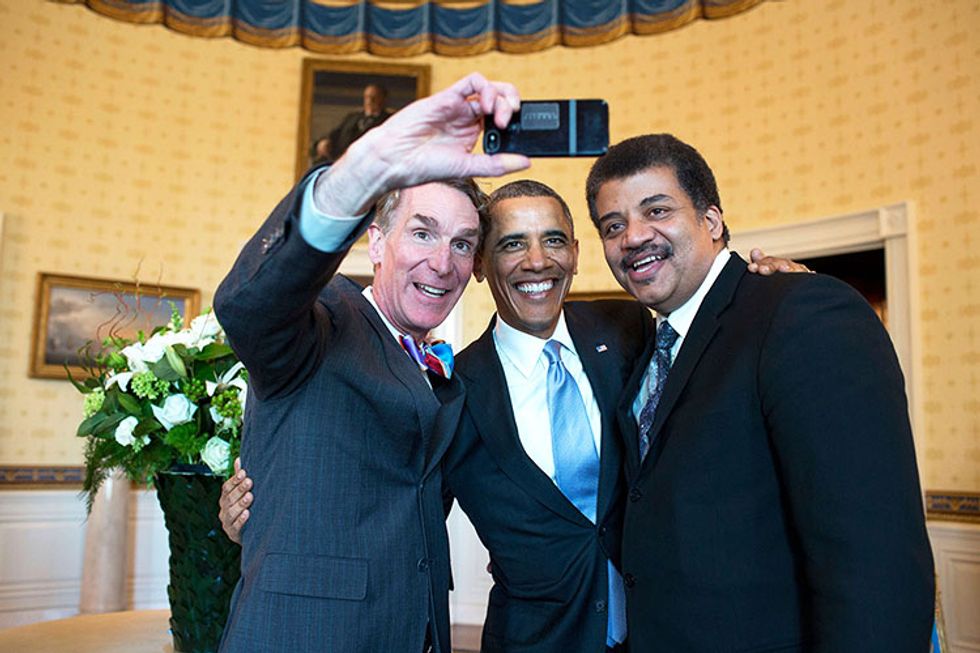 Bill Nye is on a mission to spread climate change knowledge and challenge deniers so that we can finally solve the climate crisis. And best of all, he's doing it in incredibly creative ways that consistently surprise, delight and amaze us.
Here are 10 times he blew us away:
1. Climate 101
Bill Nye is always up for teaching a lesson. Class is in session! Get schooled in climate science with this video, in classic Science Guy fashion.
2. Emoji Climate Science 
Climate science is complex. Never fear, the Science Guy is here to break down the basics using only emoji. Yes, emoji.
3. 100 Percent Renewable
Bill Nye has #ClimateHope! The U.S. could go almost 100-percent renewable by 2050, he says. But we have to get to work.
[email protected]

answers: How long would it take for the world to go 100%-renewable? #ClimateHope https://t.co/UiVdII0hKF

— Climate Reality (@Climate Reality)1450214950.0
4. Five Things You Need to Know
Spoiler alert: The most important thing is how fast our climate is changing.
5. EVs
Everyone can help move us forward on the road to a clean energy future. Even NASCAR!
We all need to take #ClimateAction now. Step on it, @NASCAR! https://t.co/f8nLm8HFv5

— Climate Reality (@Climate Reality)1454724239.0
6. Signs of Climate Change
The signs of climate change are all around us and impossible to ignore.
Bill floods Texas. Alaska is on fire. Just a little global warming & climate change. Nothing to worry about… http://t.co/l2qAaiytE6

— Bill Nye (@Bill Nye)1434476411.0
7. It's Not Rocket Science
It's not rocket science—it's climate science! Climate change affects us all and no one needs a PhD to understand that our Earth is getting warmer.
8. Get to Work
Bill Nye knows we don't have time for climate change deniers. It's time to wise up and get to work.
Thank you, @BillNye, for urging people everywhere to #ActOnClimate! https://t.co/8wpBFSNBLV

— Climate Reality (@Climate Reality)1449427560.0
9. We Can Solve Climate Change
Take this simple step. Sign up for updates from The Climate Reality Project. You'll receive the latest news in climate science and learn how to combat climate change denial. We have the power to solve climate change together. It's time to get to work.
YOU MIGHT ALSO LIKE
Climate Model Predicts Melting of West Antarctic Ice Sheet Could Double Sea Level Rise
David Suzuki: Tapping Earth's Abundant Geothermal Energy
Leonardo DiCaprio Faces Deportation Threat After Criticizing Indonesia's Palm Oil Industry
Jeff Bridges: Plastic Is a Substance the Earth Cannot Digest
EcoWatch Daily Newsletter
Related Articles from EcoWatch