This website uses cookies to ensure you get the best experience while browsing it. By clicking 'Got It' you're accepting these terms.
9 Steps to Detox Your Body and How it Can Help You Lose Weight
Mar. 16, 2016 11:20AM EST
Food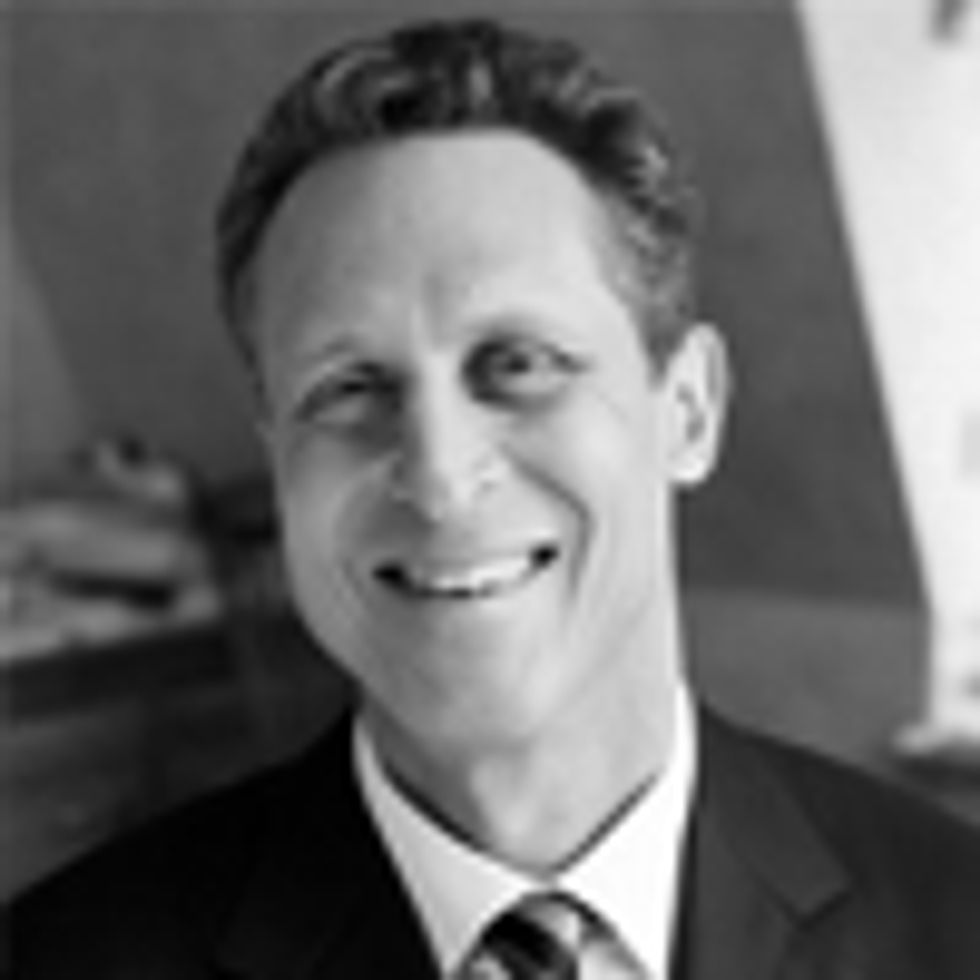 "Dr. Hyman, I've been reading about the role of environmental toxins in our health," writes this week's house call. "What is the best way to get rid of these toxins and are things like household cleaners and skincare products really that harmful?"
The short answer is yes. We know that environmental toxins, such as BPA and other chemicals known as persistent organic pollutants (or POPs), can increase the risk of weight gain and even type 2 diabetes independent of calorie intake. I had one patient, who I treated years ago, come up to me at my recent book party. I didn't even recognize her because she lost 40 pounds after I helped her detoxify from mercury. Before we removed the mercury, no amount of eating right or exercising helped her lose weight.
To fully understand just how harmful these environmental toxins can be, we need to understand how the detoxification process actually works.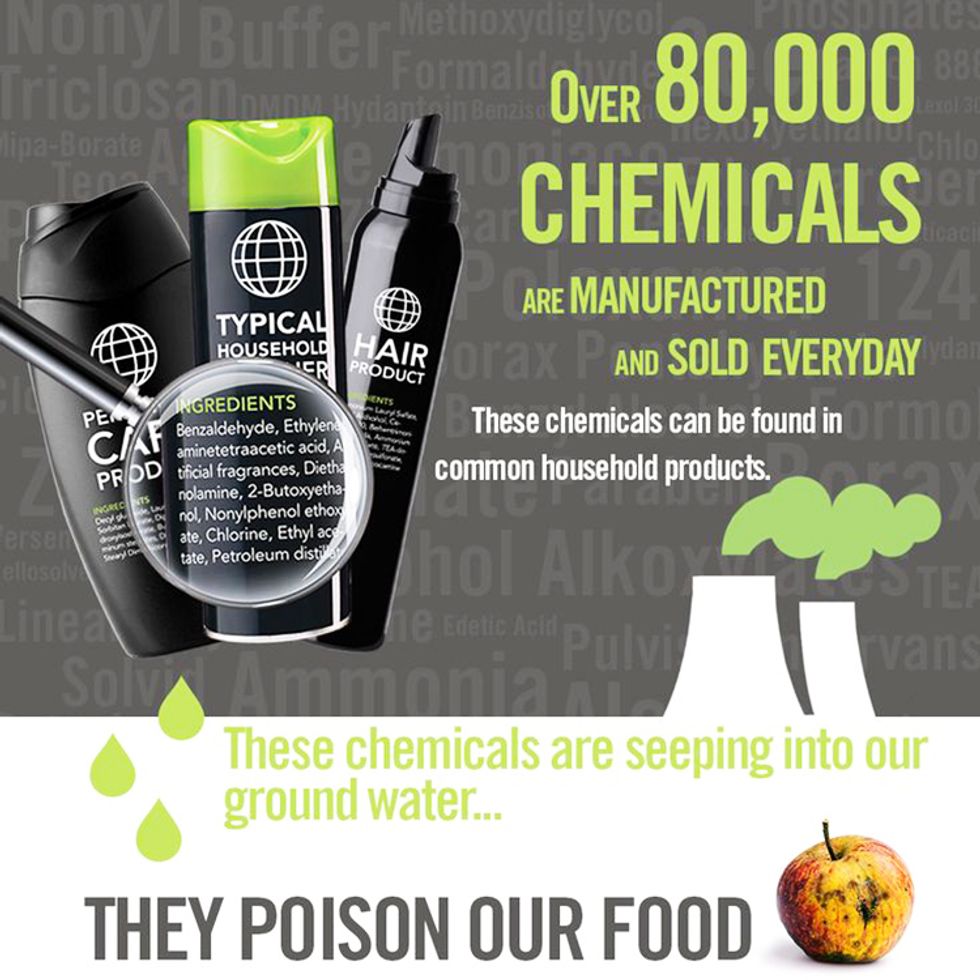 If you ask most doctors about detoxification, they will most likely tell you it is absurd to think you can "detox" your whole system or even any organ, such as your liver.
Reframe that question and you'll get a different answer. Ask your doctor how bad things can get once your kidneys or liver stop working. What about if you get constipated for a long period of time? Those are the kinds of things doctors get worked up about, but prevention and maintenance, unfortunately, often are not the primary focus.
What these doctors often neglect to understand is that our bodies continuously detoxify. In our modern age, our bodies simply cannot keep up with the constant daily barrage of environmental and dietary toxins.
These toxins, which include plastics, pesticides, phthalates, bisphenol A, flame retardants, mercury, lead, arsenic or any one of the 80,000 chemicals introduced into our world since the industrial revolution, can interfere with your metabolism and cause weight gain even when you stick with a normal-calorie diet.
That "new car smell" provides a great example. That "scent" that you are breathing in daily is most likely formaldehyde, which has been shown to cause adverse health effects and even cancer.
Why We Should Avoid Obesogens
We call these environmental toxins obesogens or foreign chemical compounds that disrupt fat metabolism and create weight gain.
Obesogens are more prevalent than you might imagine. Stop and consider the average newborn has 287 chemicals in his or her umbilical cord blood. Since they are brand new to the world, you can see that exposure only gets worse from there.
Studies show early-life exposure to environmental toxins can play a major role in predisposing animals to insulin resistance, hormone disruptions and obesity. Toxins promote weight gain in many ways, including affecting your metabolism, your hormones and your brain function.
As we become more toxic, we get fatter. Obesity rates continue to rise in the U.S. and abroad. Almost 70 percent of Americans are overweight. The latest study from the Centers for Disease Control and Prevention shows about 35 percent of Americans are obese.
Even animals and lab rats are getting fatter, suggesting an environmental aspect independent of calorie intake and energy expenditure. And in fact, animal studies show toxic chemicals can cause weight gain independent of any change in calorie intake or exercise.
Where do these toxins come from? They lurk in your cosmetics, skincare products, soaps, shampoos, deodorant, food, water, air, household cleaners, plastic food storage containers, furniture, mattresses and carpets.
Maybe you carry a plastic water bottle and Tupperware to work every day. These products contain chemicals that leach into our water and food. These and other toxins can really wreak havoc on your health.
Researchers link chemical pesticides found in food and water, especially atrazine and dichlorodiphenyldichloroethylene (DDE), with increases in body mass index (BMI) in children and insulin resistance in rodents.
Studies even link particular drugs like Avandia (for diabetes) to weight gain in both humans and animals.
These and other obesogens are endocrine disruptors that negatively affect your hormones. Phthalates, which researchers also link to obesity in humans, exist in common household items such as air fresheners, laundry products and personal care products.
How to Detox Your Body
I could go on, but I think you can see that we live in a toxic world. That doesn't mean you are powerless. In fact, you can do plenty to minimize exposure to these harmful toxins, help your body get rid of stored toxins and prevent new ones from accumulating.
Here are nine ways to do that:
1. Eat organic whenever you can. Follow the Environmental Working Group's (EWG) list of "Dirty Dozen and Clean Fifteen" to identify the worst and least contaminated fruits and vegetables.
2. Become aware of toxic skin products. Creams, sun block and cosmetics that contain paraben, petrochemicals, lead or other toxins are easily absorbed through your skin. If you wouldn't eat it, don't put it on your skin. Please visit EWG's page about skin products to learn more.
3. Stop eating mercury. Avoid big fish with lots of mercury. See the Natural Resource Defense Council's guide for choosing fish with the lowest mercury content.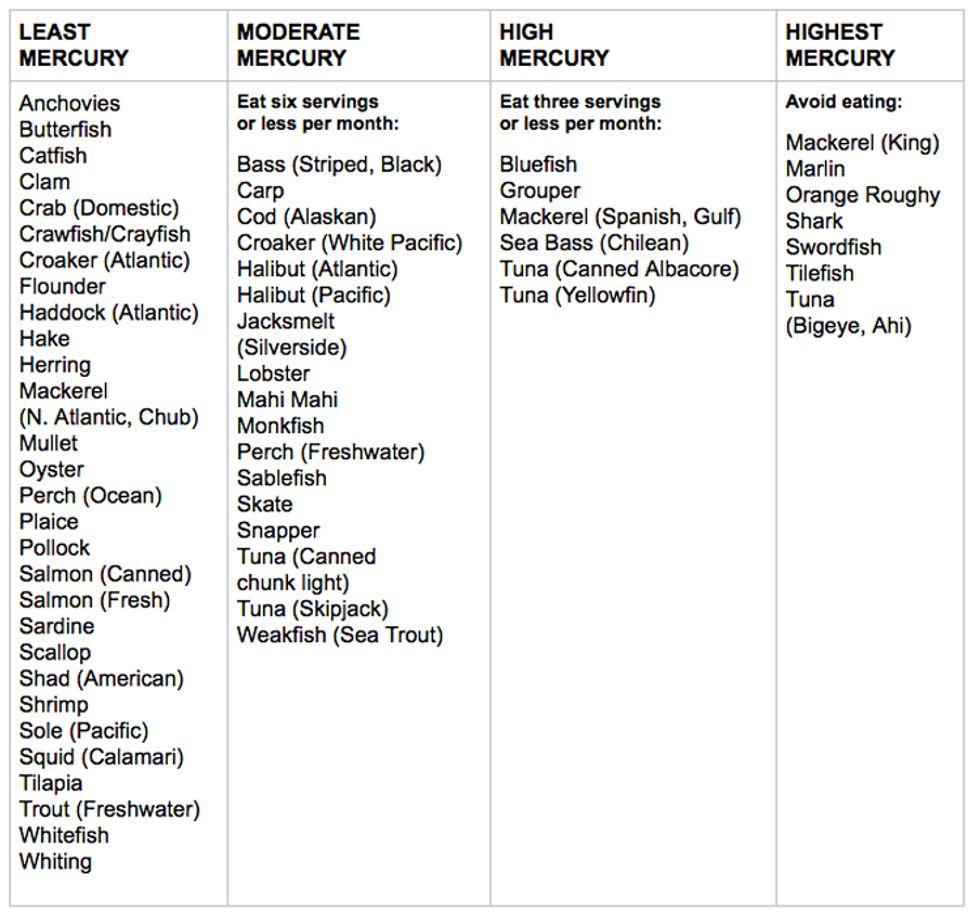 4. Eat clean, organic animal products by choosing grass-fed or pasture-raised animals without hormones or antibiotics. They cost more, but you can eat smaller portions and start including bigger portions of plant foods.
5. Filter your water. Use a carbon or reverse osmosis filter to get rid of hidden contaminants in water.
6. Support your body's own detox system by drinking eight glasses of water a day, eating lots of fiber so you poop at least once a day and sweating to excrete toxins (with exercise or saunas—see #9 for more on this).
7. Increase foods that help your body detox. Eat one to two cups a day of cruciferous vegetables, preferably organic, such as broccoli, kale and bok choy, as well as lots of garlic, onions, ginger and turmeric.
8. Take supplements that support detoxification including selenium, zinc, vitamin C and vitamin B complex, as well as special glutathione boosting compounds such as n-acetyl-cysteine, alpha-lipoic acid and milk thistle. You can find these and other supplements in my store.
9. Exercise and sweat regularly. When you exercise and your body temperature rises, you increase blood flow, which in turn transfers heat from the core of the body to the skin. Sweating helps move and excrete toxins from your body. Saunas or steam baths also help release the toxins through your skin as you sweat. Get the toxins off your skin after the sauna or steam with a hot shower, soap and a skin brush.
While diet and exercise always matter, unfortunately in today's world, they are not enough to stay lean and healthy. Daily detoxification also plays a huge role in our health. We must remain proactive with the above steps to avoid exposure to toxins and get rid of the ones your body may have stored.
YOU MIGHT ALSO LIKE
5 Powerful Skin Care Products Found Right in Your Kitchen
6 Powerful Ways to Improve Mental Health
Make Sure the Products You're Putting on Your Body Are Not Toxic
EcoWatch Daily Newsletter
An aerial view of a crude oil storage facility of Caspian Pipeline Consortium (CPC) in the Krasnodar Territory. Vitaly Timkiv / TASS / Getty Images
Oil rigs around the world keep pulling crude oil out of the ground, but the global pandemic has sent shockwaves into the market. The supply is up, but demand has plummeted now that industry has ground to a halt, highways are empty, and airplanes are parked in hangars.
Examples (from left) of a lead pipe, a corroded steel pipe and a lead pipe treated with protective orthophosphate. U.S. EPA Region 5
Under an agreement negotiated by community groups — represented by NRDC and the Pennsylvania Utility Law Project — the Pittsburgh Water and Sewer Authority (PWSA) will remove thousands of lead water pipes by 2026 in order to address the chronically high lead levels in the city's drinking water and protect residents' health.

ROBYN BECK / AFP / Getty Images
By Dave Cooke
So, they finally went and did it — the Trump administration just finalized a rule to undo requirements on manufacturers to improve fuel economy and reduce greenhouse gas emissions from new passenger cars and trucks. Even with the economy at the brink of a recession, they went forward with a policy they know is bad for consumers — their own analysis shows that American drivers are going to spend hundreds of dollars more in fuel as a result of this stupid policy — but they went ahead and did it anyway.
By Richard Connor
A blood test that screens for more than 50 types of cancer could help doctors treat patients at an earlier stage than previously possible, a new study shows. The method was used to screen for more than 50 types of cancer — including particularly deadly variants such as pancreatic, ovarian, bowel and brain.
Preliminary data from the Centers for Disease Control showed a larger number of young people coming down with COVID-19 than first expected, with patients under the age of 45 comprising more than a third of all cases, and one in five of those patients requiring hospitalization. That also tends to be the group most likely to use e-cigarettes.