9 Huge Wins You Helped Make Happen in 2015
It may have been the warmest year on record, but one thing for sure, 2015 signaled hope and change for the environmental movement. Here are nine milestones you helped us reach in 2015:
1. You Helped Accelerate the End of Coal
From the tiny village in Turkey that took on a "land grab" by a major power plant to both sides of the Norwegian parliament agreeing to divest from coal, the big ol' black rock had a pretty terrible year.
In Australia, approval of a major coal project that planned to be right on the doorstep of the Great Barrier Reef was overturned by the Federal Court. This was followed by major banks pulling out their investment leaving Adani, the company behind the mine, in a major ditch. But the fight isn't over—Adani has been persistent—and the power and passion to protect the reef will continue to grow.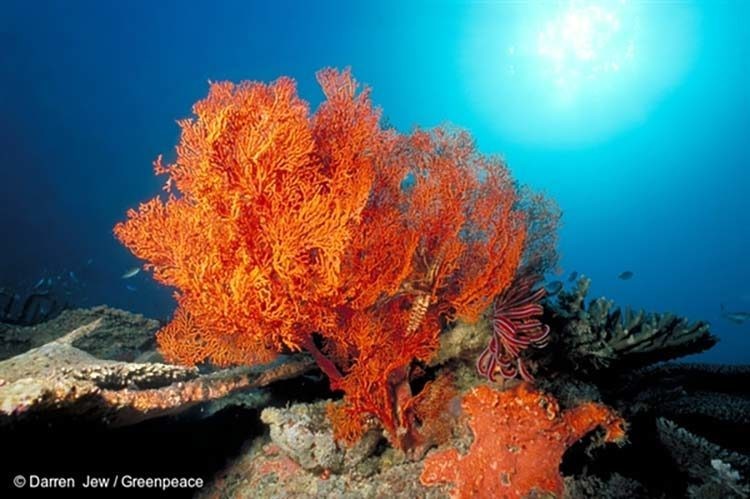 2. You Joined Greenpeace Activists to Say #ShellNo
Slacktivism is lazy right? Wrong!
When 13 Greenpeace USA activists suspended from St. Johns Bridge in Portland, Oregon, to block a Shell vessel from leaving port for Alaskan waters, you supported them with your tweet love, Facebook shares, petition signing and all the encouraging messages that poured into our inbox. Because of your support, the ship was forced to turn back to port temporarily.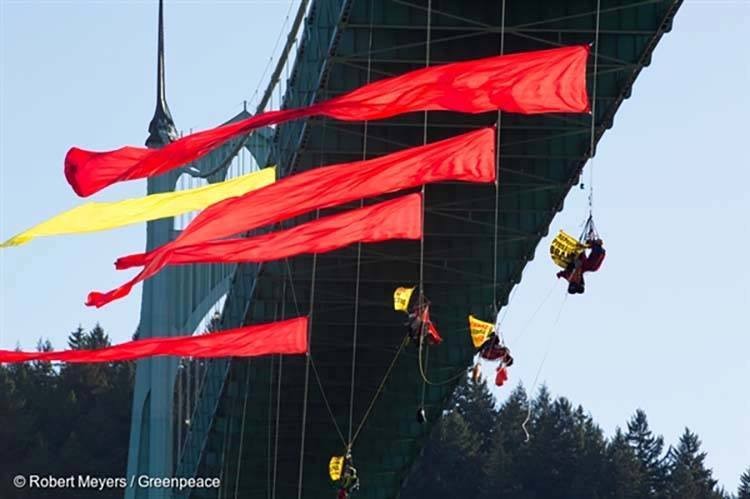 In the UK, Aurora, our giant polar bear, was erected outside Shell's headquarters and refused to move until they agreed to pull out of drilling in Arctic. And then … they did!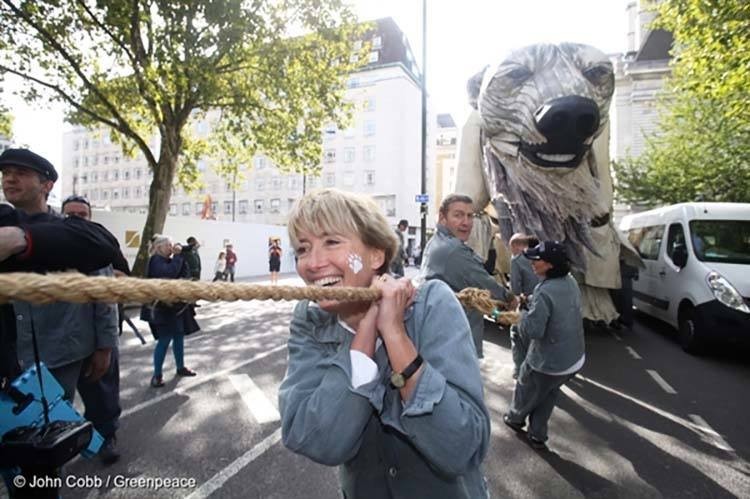 3. You Saved the Little Guys
… like the vaquitas. These rare species of porpoise are on the cusp of becoming extinct due to them being caught up in nets intended for another endangered fish—the totoaba.
But 100,000 of you stood up and demanded the vaquitas be protected. The U.S. and China agreed to tackle the smuggling of the totoaba fish and Hong Kong fined the operators of two dried seafood shops that sell bladders of the endangered fish.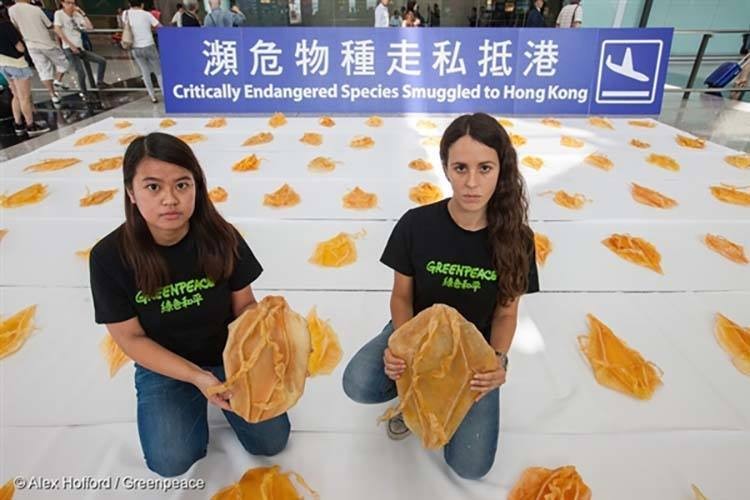 Mexico announced a temporary ban on fishing nets in the vaquita habitat. Though the rare marine mammals need more protection from all countries involved, we're closer than ever to protecting them.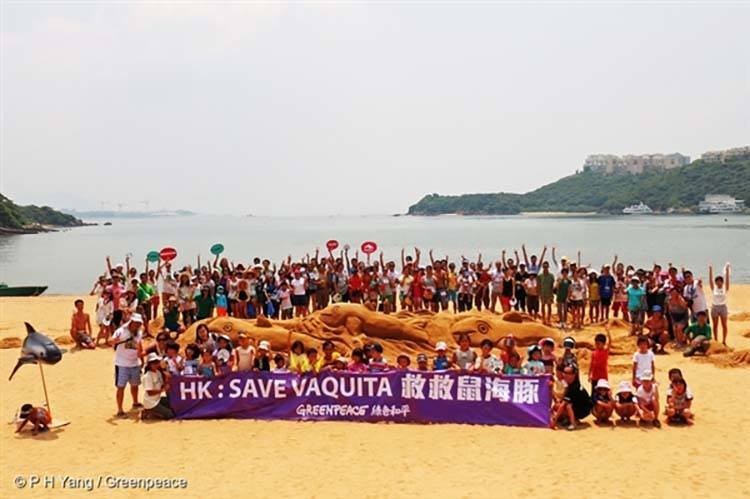 4. … and the Big Guys Too
Indonesia's forest fires have been labelled a "crime against humanity," driven by companies clearing land for palm oil and endangering the lives of the orangutan.
But hundreds of thousands of you took action to force major brands including Nestlé, Unilever, P&G and Mattel to cease buying the products linked to deforestation. As a result, Indonesian paper giant APRIL agreed to stop pulping the rainforest.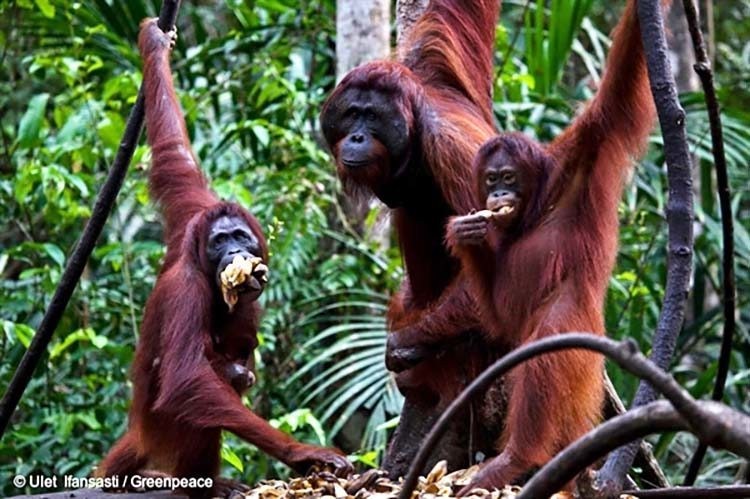 As the fires continued throughout the year, you also helped us pressure President Jokowi to stop the fires for good and we delivered more than 250,000 of your messages to the man himself.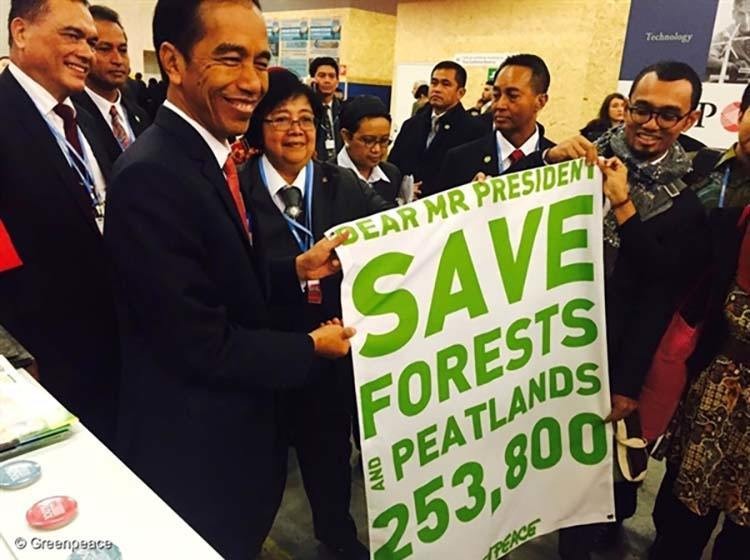 5. You Lent a Small Hand in a Big Fight
Russia also suffered from fires and land clearing and your support helped us send firefighters out there to battle the blazes.
In November, the Russian government banned the burning of dry grass on agricultural land and conservation areas.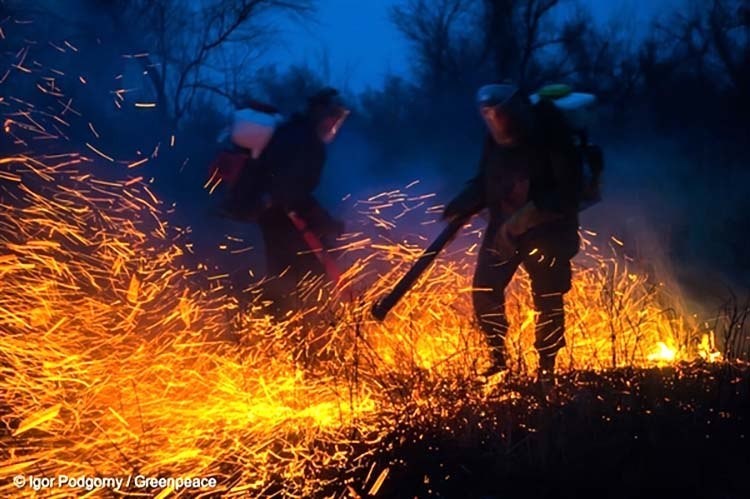 In the Amazon, you stood with the Ka'apor indigenous community by working with them to monitor and protect their lands from the invasion of illegal loggers.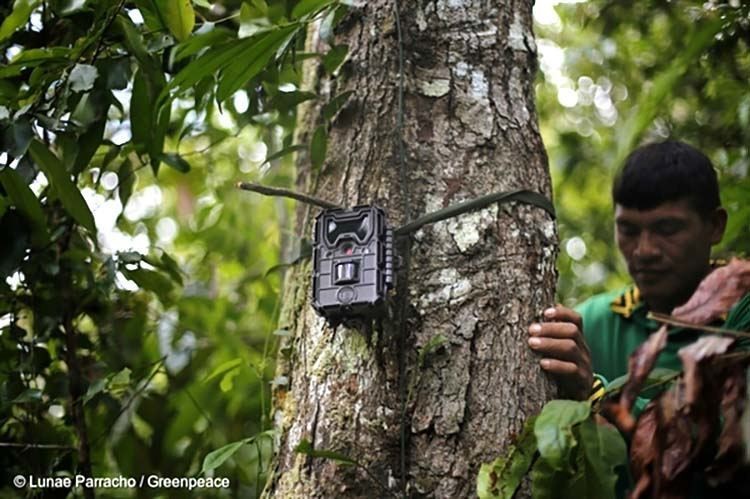 And in India, a disputed forest block that was up for auction was given back to the community after years of campaigning by Greenpeace India.
6. You Said "No" to Cheap Throwaway Clothing
Major retailers like Aldi, Lidl and Tchibo listened to your demands for a toxic-free world and committed to eliminate all hazardous chemicals from their textile products by Jan. 1, 2020.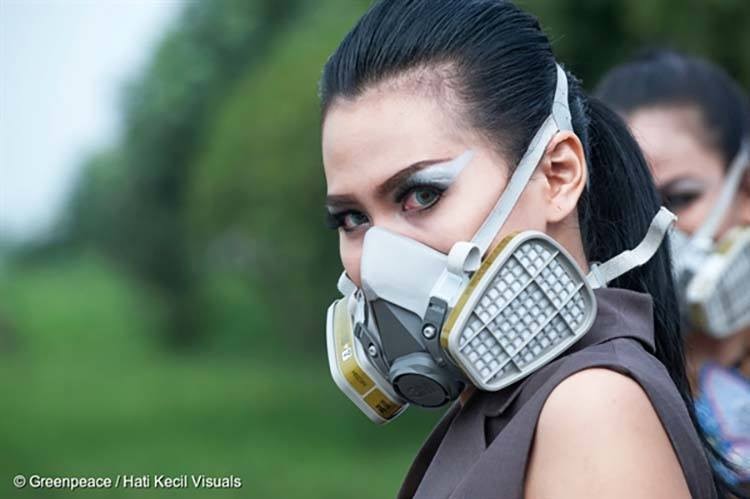 7. You Pressured Internet Giants to Go Renewable
If the Net were a country it would be the sixth largest power consumer. We've pressured Google, Apple and Facebook to go renewable and in June Korean Internet giant Naver committed to 100 percent renewable energy.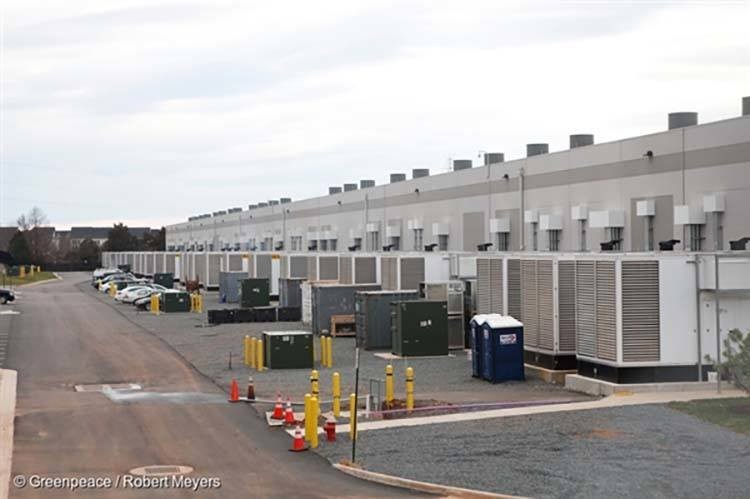 8. You Scared Off Fossil Fuel Companies
It's time for climate justice. This year, we supported island nation Kiribati to call for a moratorium on all new coal mines.
During the Paris climate talks, the Philippines Commission on Human Rights announced it will investigate major polluters like Exxon, following a global people powered petition, gathering more than 100,000 signatures.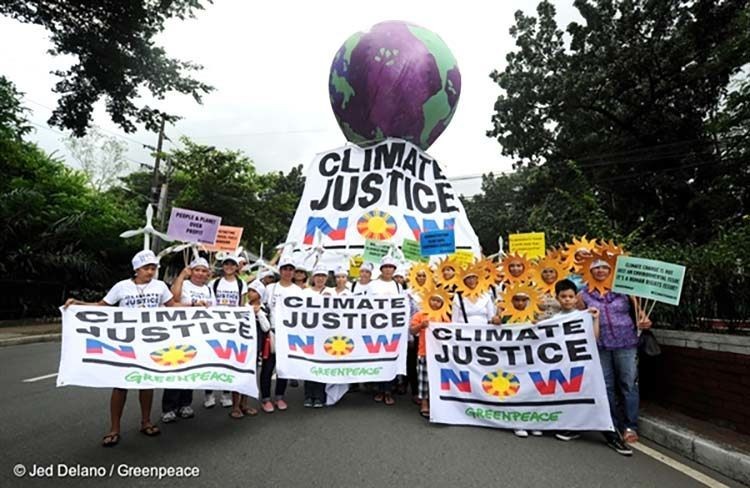 And in the U.S., a fight that had been raging on for years finally came to an end when expansion of the controversial Keystone XL pipeline from Canada to the U.S. was flat-out rejected by President Obama. Yes, people power won!
9. You Cared About Changing the Out-of-Control Tuna Industry
The world's tuna stocks are decreasing, fuelled by an industry using slavery and aggressive fishing methods to clear out the ocean. Greenpeace ships have been out in the sea keeping an eye on the practices of the tuna industry, and in China we exposed and stopped the dodgy actions of a company that was trying to raise millions of dollars to fish for some of the most vulnerable species in the Pacific Ocean.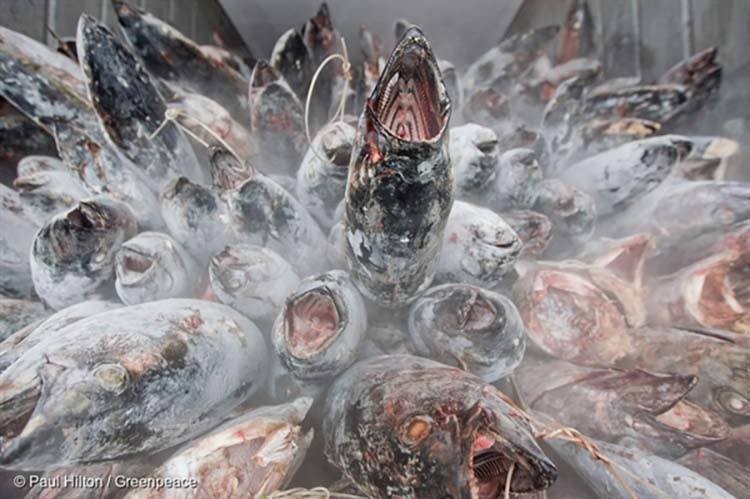 World leaders are paying attention to the threat of climate change, renewables are on the up and the environmental movement is strengthening all over the world. There's a global shift happening and you are at the center of it. Bring it on, 2016.
YOU MIGHT ALSO LIKE
Victory: Obama Signs Bill Banning Plastic Microbeads
Bill Maher is sick of billionaires' obsession with Mars, more like "Mars-a-Lago," he said.
In a new animation produced by ATTN:, the popular talk show host of Real Time, discusses the perils of our planet, including how "climate change is killing us."
Keep reading...
Show less
Dr. Benjamin D. Santer, research scientist
A group of prominent climate scientists have written a study explicitly refuting statements made by the U.S. Environmental Protection Agency Administrator Scott Pruitt on climate data. During his Senate confirmation hearing, Pruitt claimed in a written response that satellite data shows a "leveling off" of warming over the past two decades.
Keep reading...
Show less
By David Pomerantz
The Nevada Assembly passed a bill Wednesday that would dramatically increase the growth of renewable energy in the state, but Sheldon Adelson, the casino magnate and major donor to Donald Trump, is attempting to prevent the bill from becoming law.
Keep reading...
Show less
Matt Crossick
By Yosola Olorunshola
Whether it's through fashion or protest, Vivienne Westwood is not a woman afraid of making a statement.
On May 23, she rocked up to the residence of the Archbishop of Canterbury in London with a special guest—the Grim Reaper—to issue a strong statement on the Church of England's position on fracking.
Keep reading...
Show less
Military veterans from across Virginia released a letter Thursday opposing two proposed fracked-gas pipelines: Dominion Energy's Atlantic Coast Pipeline and EQT's Mountain Valley Pipeline. These pipelines would cross through pristine areas of Virginia, taking private property by use of eminent domain, removing mountain ridgetops and threatening valuable drinking water resources. The veterans view this as contrary to their service to protect and defend the freedom and security of American citizens.

Keep reading...
Show less
By Paul Brown
The food industry and big agricultural concerns are driving climate change and at the same time threatening to undermine efforts to feed the world's growing population, according to GRAIN, an organization that supports small farmers.
Particularly singled out for criticism are the large chemical fertilizer producers that have gained access to the United Nations talks on climate change. GRAIN accuses them of behaving like the fossil fuel companies did in the 1990s, pushing false information in the hope of delaying real action on climate change.
Keep reading...
Show less
May. 24, 2017 06:55PM EST
By Sydney Robinson
President Trump has no doubt been given a long list of extravagant, elaborate gifts in his lifetime, but the gift given to him today by Pope Francis may not make it on his most favorite list.
Keep reading...
Show less
May. 24, 2017 07:17PM EST
By John Rogers
Maybe it's because I first started working on clean energy while serving in the Peace Corps he founded, or maybe it's my years of working on these issues from his home state. But I can't help thinking about the 100th anniversary of John F. Kennedy's birth, and connecting his stirring rhetoric to the energy challenges of our times.
Here's what our 35th president might have said about the challenges of energy transition and the opportunities in clean energy:
"Change is the law of life. And those who look only to the past or present are certain to miss the future."
Keep reading...
Show less


Get EcoWatch in your inbox