This website uses cookies to ensure you get the best experience while browsing it. By clicking 'Got It' you're accepting these terms.
9 Health Benefits to Adding Avocado Oil to Your Diet
Apr. 11, 2016 11:53AM EST
The avocado is an unusual fruit. Unlike most fruits, it's rich in healthy fats and is often used to produce oil (1).
While avocado oil is not as well known as olive oil, it's just as delicious. Avocado oil also has numerous benefits, largely related to its content of antioxidants and healthy fats.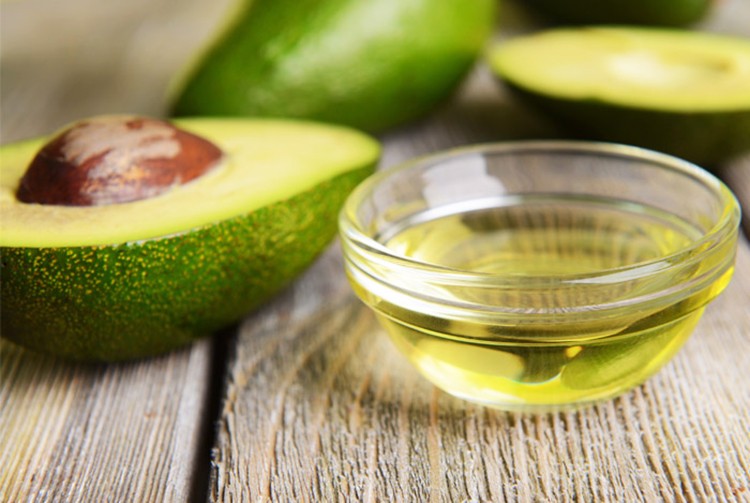 If you want to try avocado oil for free, then I recommend this organic and cold-pressed oil from Thrive Market.
Here are nine evidence-based health benefits of avocado oil:
1. Rich in Oleic Acid, a Very Healthy Fat
Avocado oil is the natural oil pressed from the pulp of an avocado.
Almost 70 percent of avocado oil consists of heart-healthy oleic acid, a monounsaturated omega-9 fatty acid (2).
This fatty acid is also the main component of olive oil and believed to be partly responsible for its health benefits (3).
Additionally, around 12 percent of avocado oil is saturated fat and about 13 percent is polyunsaturated fat.
While avocado oil has a high omega-6 to omega-3 ratio (13:1), this shouldn't be of concern as the total amount of omega-6 is relatively low.
Bottom Line: The most abundant fatty acid in avocado oil is oleic acid, a fatty acid that provides numerous health benefits.
2. Reduces Cholesterol and Improves Heart Health
Several studies in animals have reported benefits for heart health.
One rabbit study compared avocado oil to coconut, olive and corn oil. It found that avocado oil has beneficial effects on blood cholesterol levels (4).
What's more, avocado oil and olive oil were found to be the most effective in increasing HDL, the "good" cholesterol.
In rats, avocado oil may reduce blood triglycerides and LDL cholesterol levels, as well as lower blood pressure (5, 6).
Bottom Line: A few studies in animals show that avocado oil may benefit heart health, including reduced blood pressure and blood cholesterol levels.
3. High in Lutein, an Antioxidant That has Benefits for The Eyes
Avocado oil is a relatively good source of lutein, a carotenoid that's naturally found in your eyes (7).
It functions as an antioxidant that has benefits for eye health (8).
Eating plenty of lutein may reduce the risk of cataracts and macular degeneration, which are common age-related eye diseases (9, 10).
Your body doesn't produce lutein, so you must obtain it from your diet (11).
Bottom Line: Lutein is a carotenoid found in avocado oil. This nutrient improves eye health and may lower the risk of age-related eye diseases.
4. Enhances the Absorption of Important Nutrients
Some nutrients need fat in order to be absorbed by your body.
Among these are the carotenoid antioxidants, which are pigments found in many plant foods.
However, fruits and vegetables rich in carotenoids are typically low in fat.
One small study found that adding avocado oil to a salad with carrots, romaine lettuce and spinach, increased the absorption of carotenoids (12).
The increase was substantial or 4.3 to 17.4-fold, when compared to a salad without fat.
Bottom Line: There is good reason to include a healthy fat source like avocado oil when eating vegetables, as it may increase the absorption of carotenoid antioxidants up to 17-fold.
5. May Reduce Symptoms of Arthritis
Arthritis is a disease that involves painful inflammation of the joints. It's very common and affects millions of people worldwide.
Osteoarthritis is the most common form of arthritis. It is associated with the breakdown of cartilage in joints.
Numerous studies have found that extracts from avocado and soybean oil, called avocado/soybean unsaponifiables, may reduce the pain and stiffness associated with osteoarthritis (13, 14, 15, 16).
The extract seems to be especially beneficial for people who have hip and knee osteoarthritis (17).
Bottom Line: Multiple studies have reported that a combination of avocado and soybean oil extract may relieve the symptoms of osteoarthritis.
6. May Help Prevent Gum Disease
Extracts from avocado and soybean oil may not only be beneficial against arthritis.
Some evidence suggests that this combination may also help prevent periodontal disease, also called gum disease.
This inflammatory disease can include symptoms like red and bleeding gums, bad breath and the breakdown of bone and tissue around teeth (18).
In worst case scenarios, it can cause tooth loss.
According to a study in bone cells and periodontal tissue, avocado/soybean unsaponifiables may block a protein called IL1B (19).
This protein promotes inflammation and is the main driver of tissue destruction and bone loss in gum disease.
Bottom Line: Avocado and soybean oil extracts show anti-inflammatory effects by blocking a protein that causes tissue and bone loss.
7. Improves Skin and Enhances Wound Healing
The fatty acids in avocado oil appear to be beneficial for your skin.
One study in 13 patients found that a cream containing avocado oil and vitamin B12 improved symptoms of psoriasis after 12 weeks of treatment (20).
Avocado oil has also been studied for its ability to treat skin injuries and studies in rats have found that it may accelerate wound healing (21, 22).
Bottom Line: One small study in humans found that a vitamin B12 cream containing avocado oil improved symptoms of psoriasis. Studies in rats have found that avocado oil promotes faster healing of wounds.
8. Neutralizes Free Radicals
Antioxidants fight cellular damage caused by free radicals, which are waste products of metabolism.
High levels of them can lead to oxidative stress, which may contribute to diseases like type 2 diabetes and heart disease (23, 24).
By giving electrons to free radicals, antioxidants can neutralize them, preventing them from causing harm.
Many types of free radicals exist, but oxygen-derived radicals, known as reactive oxygen species (ROS), are the most concerning.
Mitochondria, the cell organs that produce energy, are major sources of ROS (25).
According to one study in diabetic rats, avocado oil can protect against the harmful effects of free radicals by entering the mitochondria (26).
Once there, it's able to neutralize free radicals and prevent them from damaging this important cell organ.
Bottom Line: In rats, avocado oil is able to enter cell mitochondria and decrease the production of harmful free radicals.
9. Is Very Easy to Use
The last one is not a health benefit, but it's still really important.
It's the fact that avocado oil is highly versatile and easy to incorporate into your diet.
For example, it can be consumed cold, but it's also a safe and healthy cooking oil because its fatty acids are stable at high heat (27).
Here are a few ways to add avocado oil to your diet:
Add a tablespoon to a smoothie.
Use it as a marinade for grilling meat.
Drizzle it over vegetables before roasting.
Drizzle it over cold soups, such as gazpacho.
Additionally, avocado oil is sometimes used in cosmetics and skin care products (28).
Bottom Line: Avocado oil can be used in many ways. It can be added cold to salads or smoothies and is also great for cooking, grilling or baking.
10. Anything Else?
If you want to try avocado oil, make sure to buy a cold-pressed version to reap the full health benefits listed in this article.
While local supermarkets may not stock avocado oil, you may be able to find it in some health food stores. You can also get free organic cold-pressed avocado oil from Thrive Market here.
Lastly, if you're interested in learning about the health benefits of the avocado fruit itself, then check out this article: 12 Proven Health Benefits of Avocado.
This article was reposted from our media associate Authority Nutrition.
YOU MIGHT ALSO LIKE
10 Reasons Eating Sprouts Should Be a Part of Your Daily Diet
8 Weight Loss Tips You Should Ignore
11 Plant-Based Foods Packed With Zinc
EcoWatch Daily Newsletter
Strawberries top the Environmental Working Group's "Dirty Dozen" list of U.S. produce most contaminated with pesticides. DANIEL LEAL-OLIVAS / AFP / Getty Images
Which conventionally-grown fruits and vegetables in the U.S. are most contaminated with pesticides? That's the question that the Environmental Working Group answers every year with its "Dirty Dozen" list of produce with the highest concentration of pesticides after being washed or peeled.
A drilling rig in a Wyoming natural gas field. William Campbell / Corbis via Getty Images
A U.S. federal judge temporarily blocked oil and gas drilling on 300,000 acres of federal leases in Wyoming Tuesday, arguing that the Bureau of Land Management (BLM) "did not sufficiently consider climate change" when auctioning off the land, The Washington Post reported.
Mizina / iStock / Getty Images
Oats are widely regarded as one of the healthiest grains you can eat, as they're packed with many important vitamins, minerals, and fiber.
JPMorgan Chase building in New York City. Ben Sutherland / CC BY 2.0
By Sharon Kelly
A report published Wednesday names the banks that have played the biggest recent role in funding fossil fuel projects, finding that since 2016, immediately following the Paris agreement's adoption, 33 global banks have poured $1.9 trillion into financing climate-changing projects worldwide.
Sriram Madhusoodanan of Corporate Accountability speaking on conflict of interest demand of the People's Demands at a defining action launching the Demands at COP24. Corporate Accountability
By Patti Lynn
2018 was a groundbreaking year in the public conversation about climate change. Last February, The New York Times reported that a record percentage of Americans now believe that climate change is caused by humans, and there was a 20 percentage point rise in "the number of Americans who say they worry 'a great deal' about climate change."
The head of England's Environment Agency has urged people to stop watering their lawns as a climate-induced water shortage looms. Pexels
England faces an "existential threat" if it does not change how it manages its water, the head of the country's Environment Agency warned Tuesday.
Pexels
By Jessica Corbett
A new analysis revealed Tuesday that over the past two decades heat records across the U.S. have been broken twice as often as cold ones—underscoring experts' warnings about the increasingly dangerous consequences of failing to dramatically curb planet-warming emissions.
A flock of parrots in Telegraph Hill, San Francisco.
~dgies / Flickr
By Madison Dapcevich
Ask any resident of San Francisco about the waterfront parrots, and they will surely tell you a story of red-faced conures squawking or dive-bombing between building peaks. Ask a team of researchers from the University of Georgia, however, and they will tell you of a mysterious string of neurological poisonings impacting the naturalized flock for decades.