9 Fascinating Facts About Animals
After reading this post, and you'll be even more in love with animals than you already are.
1. Clams Are Complicated
They can change gender once during their lifetime, right after their juvenile stage, but only from male to female. Many other mollusks are either hermaphroditic or have the ability to change sex.
2. Jewel Wasps Should Consider Starring in a Horror Movie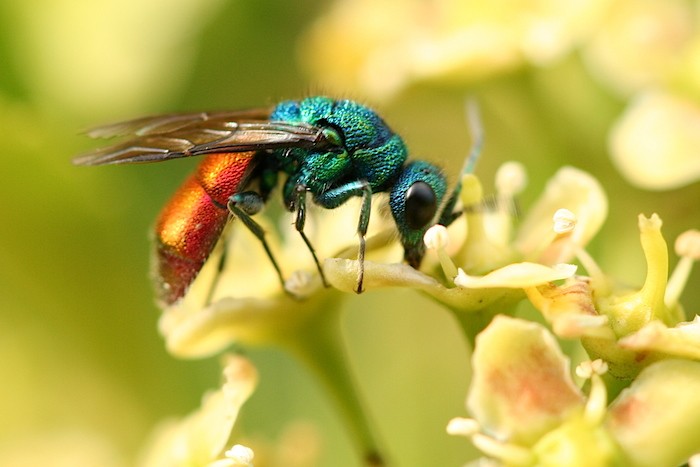 Jewel wasps (or emerald cockroach wasps) employ a creepy procedure to lay their eggs. They first inject a venomous cocktail into the brains of cockroaches, manipulating their decision-making process and rendering them zombies. The cockroaches become unable to move on their own and will follow the wasps' "orders." The wasps then lay an egg on the cockroaches' legs, and after the eggs hatch, the larvae feed on the roaches' internal organs for several days.
3. Whales Trap Prey by Blowing Bubbles
Humpback whales engage in "bubble net feeding" by forming a circle and blowing bubbles beneath a school of prey fish. They gradually make the circle tighter, while a second group goes below the prey to push them to the surface and a third group makes a sound that is intended to concentrate the fish. Now that's what I call teamwork.
4.  Ants Are Skilled Farmers
Evidence suggests that ants developed agriculture as early as 70 million years ago in the early Tertiary Period. They grow mushrooms to feed their colonies, which require a sophisticated system of 2,000 chambers, vents and tunnels to control humidity and temperature, and they secrete chemicals with antibiotic properties in order to inhibit mold growth.
5. Little Brown Bats Know How to "Chill" 
While hibernating, little brown bats can reduce their heart rate from 200 to 20 beats per minute and can even stop breathing for approximately 45 minutes. This state of torpor, or regulated hypothermia, allows the bats to survive through periods of food scarcity and can last from a few hours to a few months.
6. Squirrels Are Deceptive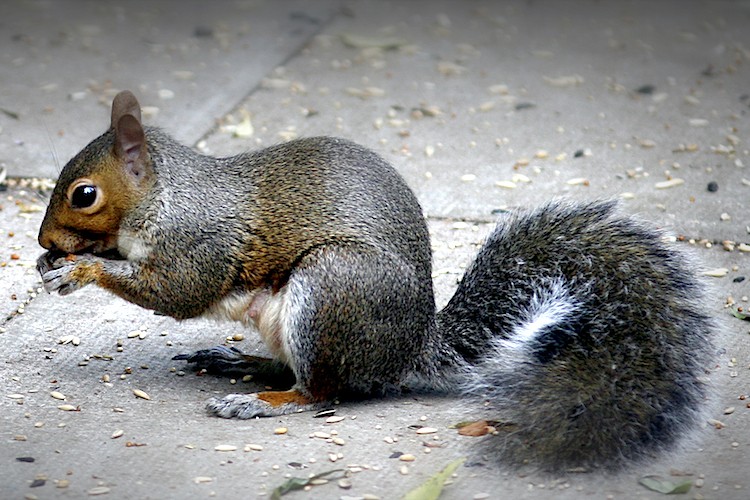 When squirrels know that they are being watched by potential thieves, they will pretend to bury an acorn while, in fact, concealing it in their mouth. Squirrel expert Dr. Michael A. Steele explains, "Deceptive caching involves some pretty serious decision making. It meets the criteria of tactical deception, which previously was thought to only occur in primates."
7. Crocodiles Can Potentially Live Forever
"Senescence" is a term used to describe the gradual deterioration of the body because of aging. It occurs in humans but not in crocodiles. Crocs die only from disease, accidents, starvation or predation. Sea urchins, lobsters, clams, tortoises, turtles and alligators also do not age biologically. As crocodiles age, they continue to become bigger and require more food. When that amount of food is unavailable, they will often die from starvation.
8. Manta Rays Can Weigh up to 3,000 lbs
That's more than a Prius!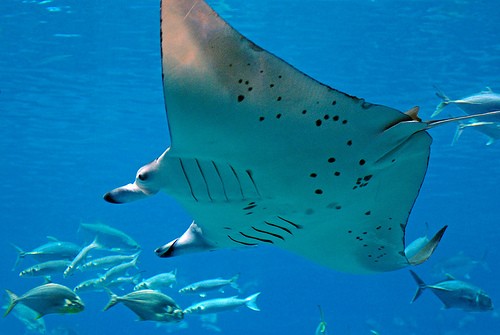 9. The Migration of Monarch Butterflies Takes Longer Than Their Life Spans
These astonishing creatures migrate up to hundreds or even thousands of miles every year from Canada to Mexico, but individual monarch butterflies do not make the entire round trip because of their short life spans. Even so, the swarms of butterflies always reach their destination! Scientists think they use the sun's pathway to navigate.
--------
YOU ALSO MIGHT LIKE
10 Interesting Facts About Earthworms
10 Incredible Plant Facts You Didn't Know
--------
Disturbing footage of a snake in Goa, India vomiting an empty soft drink bottle highlights the world's mounting plastic pollution crisis.
Keep reading...
Show less
By Melissa Hellmann
When her eldest son was in elementary school in the Oakland Unified School District, Ruth Woodruff became alarmed by the meals he was being served at school. A lot of it was frozen, processed foods, packed with preservatives. At home, she was feeding her children locally sourced, organic foods.
Keep reading...
Show less
May. 28, 2017 01:33PM EST
Laurie Woolever
By James O'Hare
There are 20 million people in the world facing famine in South Sudan, Somalia, Nigeria and Yemen. In developed nations, too, people go hungry. Venezuela, for instance, is enduring food insecurity on a national level as a result of economic crisis and political corruption. In the U.S., the land of supposed excess, 12.7 percent of households were food insecure in 2015, meaning they didn't know where their next meal would come from.
Keep reading...
Show less
May. 28, 2017 01:22PM EST
Melwater, Greenland ice sheet. Diane Tuft
Artists are taking the climate crisis into frame and the results are emotional, beautiful and stirring.
So you've seen the best climate change cartoons and shared them with your friends. You've showed your family the infographics on climate change and health, infographics on how the grid works and infographics about clean, renewable energy. You've even forwarded these official National Oceanic and Atmospheric Administration graphs that explain the 10 clear indicators of climate change to your colleagues at the office.
Keep reading...
Show less
May. 27, 2017 01:11PM EST
As the Trump administration moves full speed ahead on boosting the oil and fossil fuel industry, opposition to increased pipeline construction is cropping up in different communities around the country.
Keep reading...
Show less
May. 27, 2017 01:02PM EST
Minke whale stranding near Havergate Island in Suffolk. MCGA.
By Simon Evans
Last Saturday, two dead whales washed up on the coast of Suffolk, in eastern England, and a third was spotted floating at sea.
What happened next illustrates how news can spread and evolve into misinformation, when reported by journalists rushing to publish before confirming basic facts or sourcing their own quotes.
Keep reading...
Show less
May. 27, 2017 01:22PM EST
By Monica Amarelo and Paul Pestano
Sun safety is a crucial part of any outdoor activity for kids, and sunscreen can help protect children's skin from harmful ultraviolet rays. Kids often get sunburned when they're outside unprotected for longer than expected. Parents need to plan ahead and keep sun protection handy in their cars or bags.
Keep reading...
Show less
May. 27, 2017 01:02PM EST
By Joe McCarthy
A lot of people take part in community clean-up efforts—spending a Saturday morning picking up litter in a park, mowing an overgrown field or painting a fence.
Keep reading...
Show less