9 Climate-Denying Republicans Who Might Run for President
Mar. 26, 2015 10:59AM EST
Climate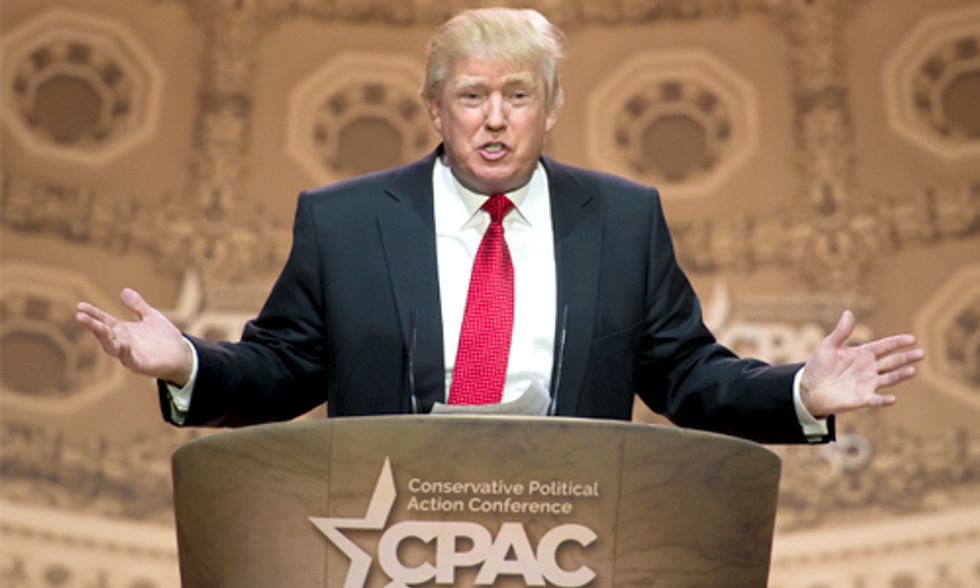 With Texas Sen. Ted Cruz announcing his candidacy for the Republican presidential nomination this week, political watchers are waiting with bated breath for the next shoe to drop—that is, the next candidate to announce his run. And while no announcements seem to be immediately on the horizon, other than possibly that of non-serious candidate Donald Trump who said last week he's forming an exploratory committee, it might be time to look at where the other candidates stand on climate change and other environmental issues.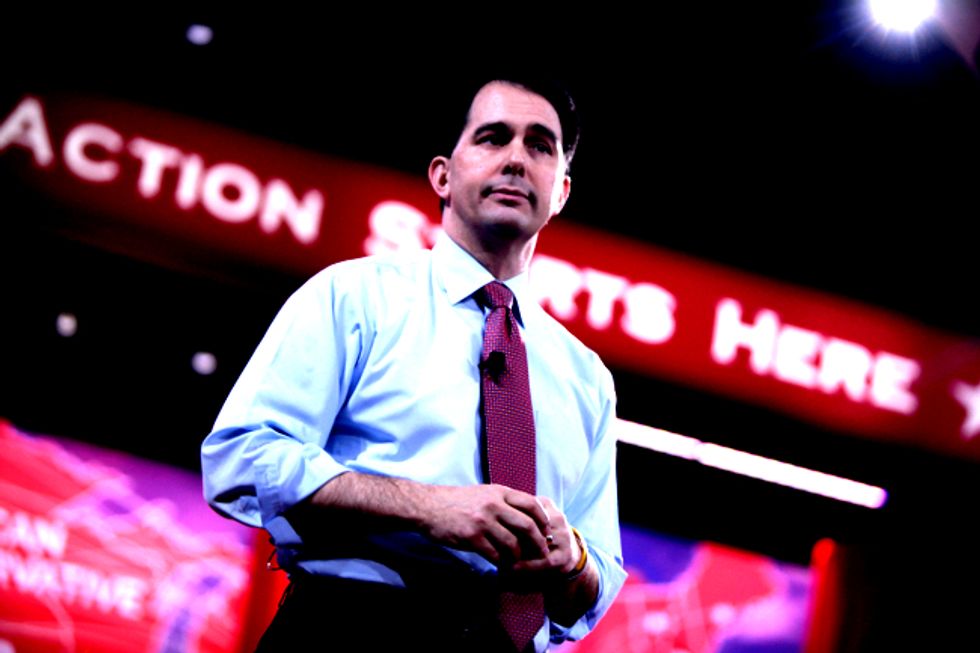 Guessing who might be a frontrunner a year from now—or even a month from now—in such a crowded field is a thankless game, especially with no formal announcements. But former Florida Gov. Jeb Bush is collecting money hand over fist, Wisconsin Gov. Scott Brown attracted some favorable attention at a recent summit in the key primary state of Iowa, and both former Pennsylvania Sen. Rick Santorum and ex-Texas Gov. Rick Perry have made it obvious they'd be open to a second run (both were candidates in 2012).
There's also New Jersey Gov. Chris Christie, once considered an easy frontrunner but now damaged by home-state scandals. There's Florida Sen. Marco Rubio, Louisiana Gov. Bobby Jindal and for those hungry for a new name to specular about, Ohio Gov. John Kasich who's indicated his openness to a run by traveling to another critical primary state, New Hampshire, when he should be back home doing something about his state's lagging economy.
Assessing the climate positions of so many candidates isn't as hard as you'd think—virtually all are climate deniers, although many haven't made it a major cornerstone of their public utterances. And there's good reason: with the fossil fuel multibillionaire Koch Brothers having vowed to spend close to a billion dollars putting a Republican in the White House in 2016, all the candidates are eying that cash covetously. And the attached string is having positions that are unwaveringly anti-environmental and pro unlimited fossil fuel development.
So we saw Monday when Cruz announced that he touted oil and gas development as a cornerstone of his campaign. But he's not the only one.
Bush said in an interview in 2011, "It is not unanimous among scientists that [climate change] is disproportionately manmade. What I get a little tired of on the left is this idea that somehow science has decided all this so you can't have a view."
Yet one of his backers is pushing him to separate himself from the deniers, according to the Wall Street Journal. Andrew Sabin, who owns a precious-metals refining business, told the paper, "I want him to be the next Teddy Roosevelt. We want to show that conservation is conservative and get Republicans back to their environmental roots without hurting jobs."
In response, a Bush spokesperson said, "He believes the climate is changing but research is less conclusive on the extent to which humans contribute," Ms. Campbell said. "He does not believe alarmist, far-left environmental policies are the answer."
Walker has been getting heat in the last few days as it's come out during an ongoing probe of his private emails that he received $1.5 million in "dark" money from billionaire John Menard Jr. One of Menard's top priorities was reining in enforcement by the Wisconsin Department of Natural Resources such as the $1.7 million in fines against both Menard and his company for violating state environmental laws, and the Walker administration has obliged.
And Walker revealed his fealty to the Koch brothers when he was punked back in 2011 by activist journalist Ian Murphy, who called him and pretended to be David Koch. In the call, Walker spilled his guts about his contempt for the public workers staging massive protests at the state capitol in response to Walker's drive to eliminate bargaining rights. "Well, I'll tell you what, Scott, once you crush these bastards, I'll fly you out to Cali and really show you a good time," "Koch" tells Walker, who responds, "That would be outstanding. Thanks for all the support in helping us to move the cause forward."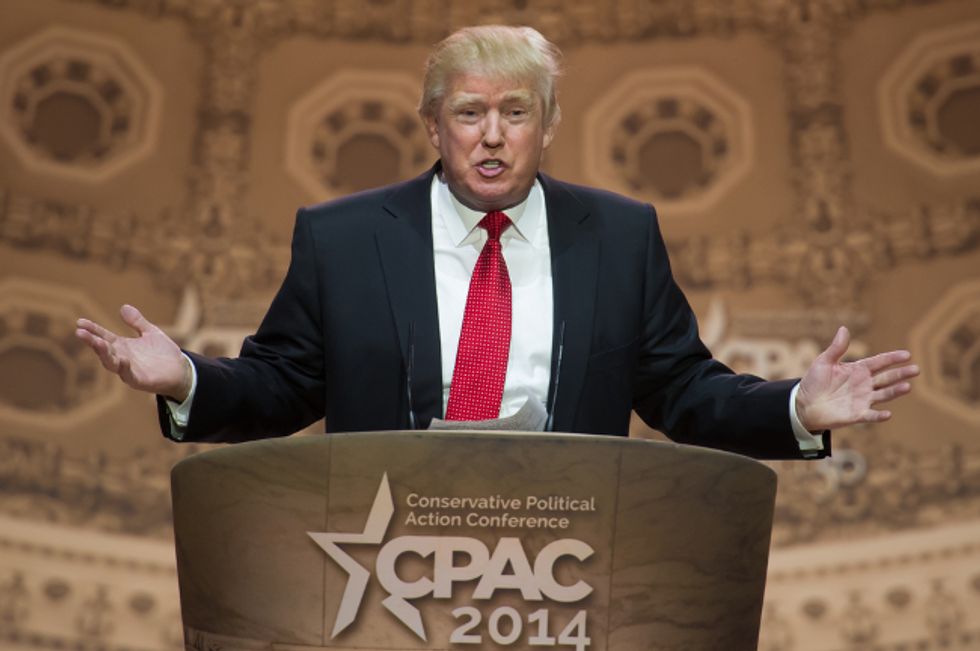 Photo credit: Shutterstock
Then there's Trump, whom no one takes seriously as a candidate except himself. He's busy giving the birther treatment to Cruz, claiming his having been born in Canada—to a U.S. Citizen mother—might prohibit him from running for President. (It doesn't).
Donald Trump questions if Ted Cruz can run for President http://t.co/DGeq2WqvSV via @dailykos/ CRUZ IS NOT A U.S. CITIZEN & CAN NOT RUN!!!!

— Michael (@Mikew1767) March 25, 2015
His climate positions are no more reality-based. Last winter, he posted a string of tweets saying things like, "Any and all weather events are used by the GLOBAL WARMING HOAXSTERS to justify higher taxes to save our planet! They don't believe it $$$$!" and "NBC News just called it the great freeze—coldest weather in years. Is our country still spending money on the GLOBAL WARMING HOAX?"
This very expensive GLOBAL WARMING bullshit has got to stop. Our planet is freezing, record low temps,and our GW scientists are stuck in ice — Donald J. Trump (@realDonaldTrump) January 2, 2014
Apparently, the tome The Greatest Hoax: How the Global Warming Conspiracy Threatens Your Future, written by Oklahoma Sen. James Inhofe, now chairman of the Senate Environment Committee, is required reading for GOP presidential candidates.
There's one long-shot hopeful who appears to be trying to position himself as the voice of sanity in the field, hoping apparently that the hardcore GOP base will do a 180 and be looking for that. Sen. Lindsey Graham has said, "I think there will be a political problem for the Republican Party going into 2016 if we don't define what we are for the environment. I don't know what the environmental policy of the Republican Party is."
It seems like some of his fellow party members have made it pretty clear.
YOU MIGHT ALSO LIKE
Koch-Connected Nonprofits Use 'Dark Money' to Fight Political Disclosure
Climate Denier Ted Cruz Announces Presidential Run, Gov. Brown Calls Him "Unfit to Be Running for Office"
Presidential Hopeful Senator Graham: Climate Deniers Will Be 'Political Problem' for Republicans in 2016
EcoWatch Daily Newsletter