This website uses cookies to ensure you get the best experience while browsing it. By clicking 'Got It' you're accepting these terms.
85% of World's Endangered Species Are Not Protected in Existing Refuges
Jul. 01, 2014 03:27PM EST
Existing protected areas are performing very poorly in terms of protecting the world's most threatened species, a James Cook University (JCU) researcher has found.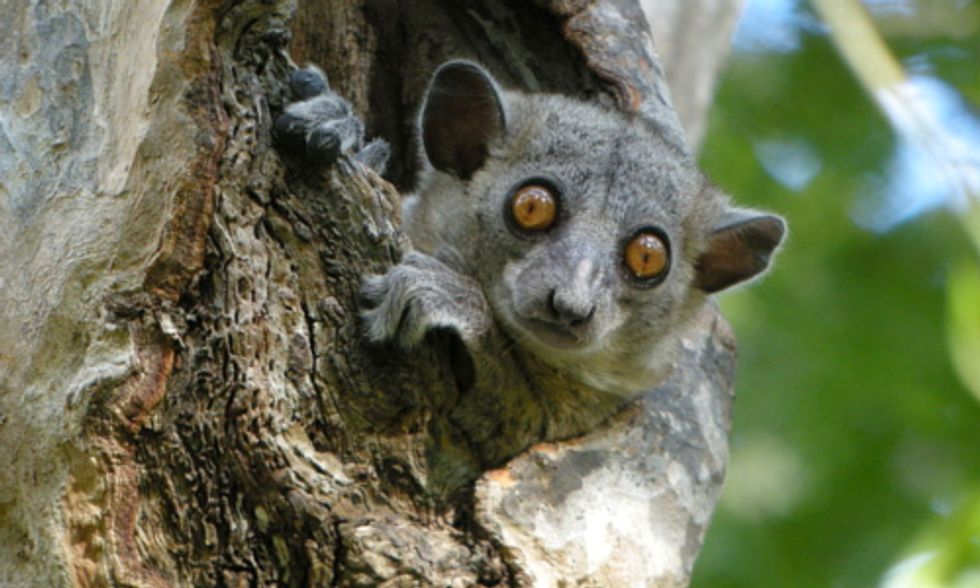 Dr. Oscar Venter, a Post Doctoral Research Fellow in JCU's School of Marine and Tropical Biology, led a team of scientists from the Wildlife Conservation Society (WCS), the University of Queensland, Stanford University, BirdLife International, the International Union for Nature Conservation and other organizations in the study.
The study found that 85 percent of world's 4,118 threatened mammals, birds and amphibian species are not adequately protected in existing national parks, and are therefore vulnerable to extinction in the near term.
The new study appears in the esteemed international journal PLOS Biology.
Dr. Venter said the new findings were a clear warning. "The world's protected areas are not safeguarding most of the world's imperiled biodiversity, and clear changes need to be made on how nations undertake future land protection if wildlife is going to be saved." 
"These findings come at a time when countries are working toward what could become the biggest expansion of protected areas in history," Dr. Venter continued. "Our study shows that existing protected areas are performing very poorly in terms of protecting the world's most threatened species. This is concerning, as protected areas are meant to act as strongholds for vulnerable species, which clearly they are not."
The 193 national signatories of the Convention of Biological Diversity (CBD) made a global commitment in 2010 to increase the world's terrestrial protected area network from 13 to 17 percent by the year 2020.
However, by using computer models to simulate scenarios for future protected expansion, the researchers discovered that these new parks could still miss most of the world's unprotected biodiversity.
"Our findings clearly demonstrate that if future protected area expansion continues in a 'business-as-usual' fashion, threatened species coverage will increase only marginally," said James Watson, WCS's climate change program director, a Principle Research Fellow at the University of Queensland and senior author on the study.
"The problem is that countries tend to favor land that is cheap to protect when establishing new parks, instead of focusing on land that is important for wildlife," Watson said. "Cheap is easy, but we show that it doesn't do much for conserving imperiled species."
The researchers found the key to safeguarding the world's most at-risk fauna and flora was to link threatened species coverage to protected area expansion, which would combine two of the commitments made by the parties to the CBD, known collectively as the Aichi Targets.
"By formalizing the interdependence of protecting both wild terrestrial areas and threatened species, we can greatly increase the chances of maintaining Earth's biological diversity for future generations," said Professor Hugh Possingham of the University of Queensland. "When these goals are combined, countries are much more likely to create new parks in biologically threatened areas, which will lead to long-term dividends for global conservation."
"There's no getting around it," Dr. Venter said. "Parks are simply unable to perform the important task of conserving species unless they are established with that intention in mind. But when imperiled species are targeted, we discovered that many cost-efficient options emerged for including them within new parks."
EcoWatch Daily Newsletter
Get ready for double the cuteness! Red pandas, the crimson-colored, bushy-tailed forest dwellers who gave Firefox its name, actually consist of two different species.
A view of a washed out road near Utuado, Puerto Rico, after a Coast Guard Air Station Borinquen MH-65 Dolphin helicopter crew dropped relief supplies to residents Tuesday, Oct. 3, 2017. The locals were stranded after Hurricane Maria by washed out roads and mudslides. U.S. Coast Guard photo by Petty Officer 3rd Class Eric D. Woodall /
CC BY-NC-ND 2.0
By Coral Natalie Negrón Almodóvar
The Earth began to shake as Tamar Hernández drove to visit her mother in Yauco, Puerto Rico, on Dec. 28, 2019. She did not feel that first tremor — she felt only the ensuing aftershocks — but she worried because her mother had an ankle injury and could not walk. Then Hernández thought, "What if something worse is coming our way?"
Flooded battery park tunnel is seen after Hurricane Sandy in 2012.
CC BY 2.0
President Trump has long touted the efficacy of walls, funneling billions of Defense Department dollars to build a wall on the southern border. However, when the U.S. Army Corps of Engineers (USACE) released a study that included plans for a sea wall to protect New Yorkers from sea-level rise and catastrophic storms like Hurricane Sandy, Trump mocked it as ineffective and unsightly.
A general view of fire damaged country in the The Greater Blue Mountains World Heritage Area near the town of Blackheath on Feb. 21, 2020 in Blackheath, Australia. Brook Mitchell / Getty Images
In a post-mortem of the Australian bushfires, which raged for five months, scientists have concluded that their intensity and duration far surpassed what climate models had predicted, according to a study published yesterday in Nature Climate Change.