This website uses cookies to ensure you get the best experience while browsing it. By clicking 'Got It' you're accepting these terms.
85% of World's Endangered Species Are Not Protected in Existing Refuges
Jul. 01, 2014 03:27PM EST
Existing protected areas are performing very poorly in terms of protecting the world's most threatened species, a James Cook University (JCU) researcher has found.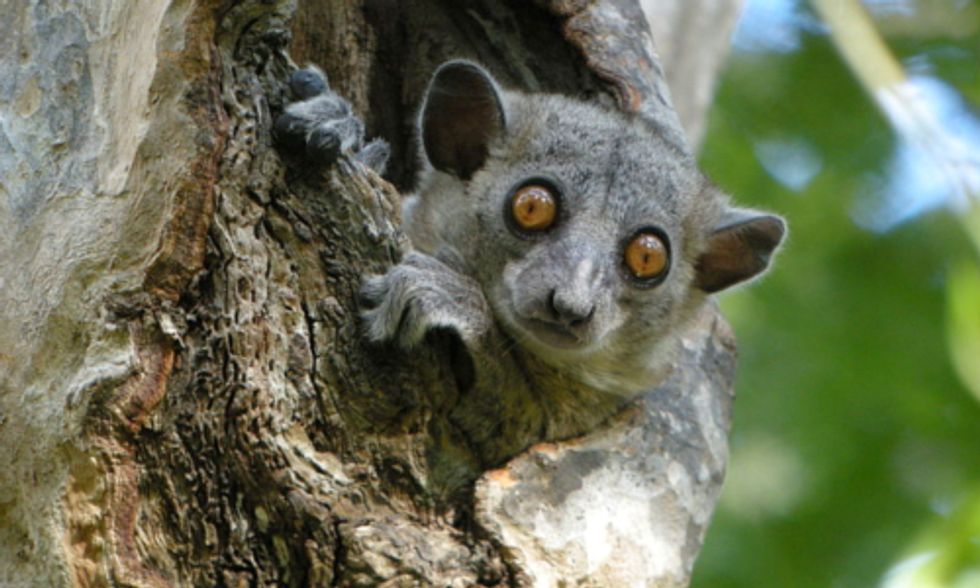 Dr. Oscar Venter, a Post Doctoral Research Fellow in JCU's School of Marine and Tropical Biology, led a team of scientists from the Wildlife Conservation Society (WCS), the University of Queensland, Stanford University, BirdLife International, the International Union for Nature Conservation and other organizations in the study.
The study found that 85 percent of world's 4,118 threatened mammals, birds and amphibian species are not adequately protected in existing national parks, and are therefore vulnerable to extinction in the near term.
The new study appears in the esteemed international journal PLOS Biology.
Dr. Venter said the new findings were a clear warning. "The world's protected areas are not safeguarding most of the world's imperiled biodiversity, and clear changes need to be made on how nations undertake future land protection if wildlife is going to be saved." 
"These findings come at a time when countries are working toward what could become the biggest expansion of protected areas in history," Dr. Venter continued. "Our study shows that existing protected areas are performing very poorly in terms of protecting the world's most threatened species. This is concerning, as protected areas are meant to act as strongholds for vulnerable species, which clearly they are not."
The 193 national signatories of the Convention of Biological Diversity (CBD) made a global commitment in 2010 to increase the world's terrestrial protected area network from 13 to 17 percent by the year 2020.
However, by using computer models to simulate scenarios for future protected expansion, the researchers discovered that these new parks could still miss most of the world's unprotected biodiversity.
"Our findings clearly demonstrate that if future protected area expansion continues in a 'business-as-usual' fashion, threatened species coverage will increase only marginally," said James Watson, WCS's climate change program director, a Principle Research Fellow at the University of Queensland and senior author on the study.
"The problem is that countries tend to favor land that is cheap to protect when establishing new parks, instead of focusing on land that is important for wildlife," Watson said. "Cheap is easy, but we show that it doesn't do much for conserving imperiled species."
The researchers found the key to safeguarding the world's most at-risk fauna and flora was to link threatened species coverage to protected area expansion, which would combine two of the commitments made by the parties to the CBD, known collectively as the Aichi Targets.
"By formalizing the interdependence of protecting both wild terrestrial areas and threatened species, we can greatly increase the chances of maintaining Earth's biological diversity for future generations," said Professor Hugh Possingham of the University of Queensland. "When these goals are combined, countries are much more likely to create new parks in biologically threatened areas, which will lead to long-term dividends for global conservation."
"There's no getting around it," Dr. Venter said. "Parks are simply unable to perform the important task of conserving species unless they are established with that intention in mind. But when imperiled species are targeted, we discovered that many cost-efficient options emerged for including them within new parks."
EcoWatch Daily Newsletter
Aerial view of Ruropolis, Para state, northen Brazil, on Sept. 6, 2019. Tthe world's biggest rainforest is under threat from wildfires and rampant deforestation. JOHANNES MYBURGH / AFP via Getty Images
By Kate Martyr
Deforestation in Brazil's Amazon rainforest last month jumped to the highest level since records began in 2015, according to government data.
A total of 563 square kilometers (217.38 square miles) of the world's largest rainforest was destroyed in November, 103% more than in the same month last year, according to Brazil's space research agency.
From January to November this year an area almost the size of the Caribbean island of Puerto Rico was destroyed — an 83% overall increase in destruction when compared with the same period last year.
The figures were released on Friday by the National Institute for Space Research (INPE), and collected through the DETER database, which uses satellite images to monitor forest fires, forest destruction and other developments affecting the rainforest.
What's Behind the Rise?
Overall, deforestation in 2019 has jumped 30% compared to last year — 9,762 square kilometers (approximately 3769 square miles) have been destroyed, despite deforestation usually slowing during November and December.
Environmental groups, researchers and activists blamed the policies of Brazil's president Jair Bolsonaro for the increase.
They say that Bolosonaro's calls for the Amazon to be developed and his weakening support for Ibama, the government's environmental agency, have led to loggers and ranchers feeling safer and braver in destroying the expansive rainforest.
His government hit back at these claims, pointing out that previous governments also cut budgets to environment agencies such as Ibama.
The report comes as Brazil came to loggerheads with the Association of Small Island States (AOSIS) over climate goals during the UN climate conference in Madrid.
AOSIS blasted Brazil, among other nations, for "a lack of ambition that also undermines ours."
Last month, a group of Brazilian lawyers called for Bolsonaro to be investigated by the International Criminal Court over his environmental policies.
Reposted with permission from DW.
The Carolina parakeet went extinct in 1918. James St. John /
CC BY 2.0
The Carolina parakeet, the only parrot species native to the U.S., went extinct in 1918 when the last bird died at the Cincinnati Zoo. Now, a little more than 100 years later, researchers have determined that humans were entirely to blame.
Pexels
Vitamin C is a very important nutrient that's abundant in many fruits and vegetables.
BLM drill seeders work to restore native grasses after wildfire on the Bowden Hills Wilderness Study Area in southeast Oregon, Dec. 14, 2018. Marcus Johnson / BLM / CC BY 2.0
By Tara Lohan
In 2017 the Thomas fire raged through 281,893 acres in Ventura and Santa Barbara counties, California, leaving in its wake a blackened expanse of land, burned vegetation, and more than 1,000 destroyed buildings.