800+ Elected Officials Urge Gov. Cuomo to Continue Fracking Moratorium
Apr. 23, 2014 11:28AM EST
Energy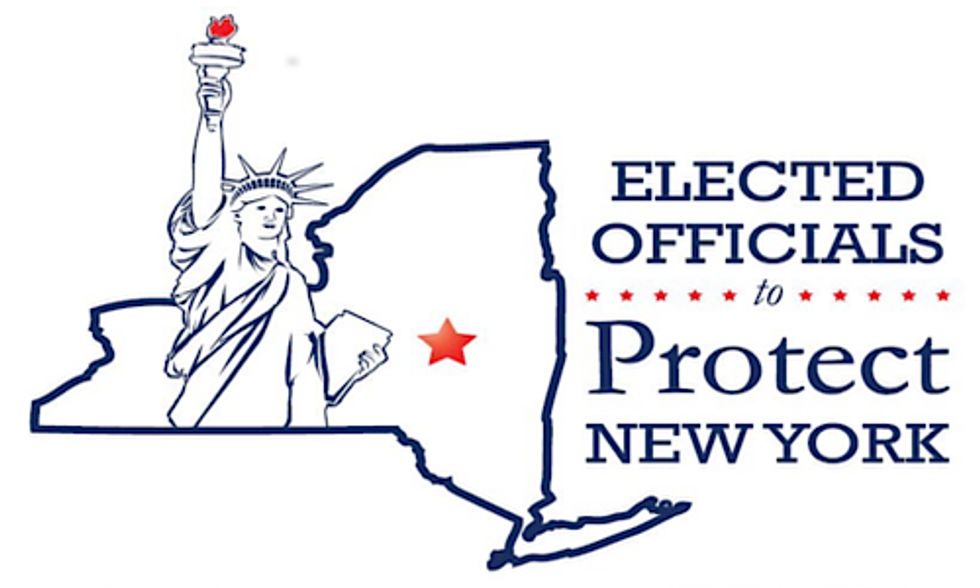 Over the past few months, Elected Officials to Protect New York—a group of more than 800 local elected officials from all 62 New York State counties—have passed resolutions in municipalities across the state urging renewed caution on fracking and touting municipal support for the growing opportunities presented by renewable energy for New York State. A group of elected officials held a press conference in Albany yesterday to release the resolutions and speak to the concerns and great opportunities before the state.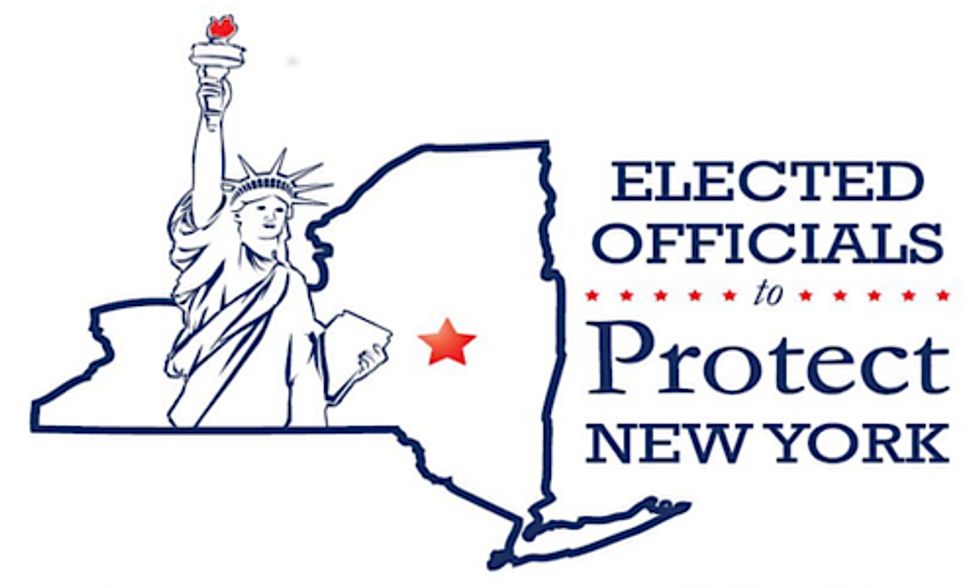 Municipalities that have already passed the resolution are the City of Albany, Town of Brighton, Village of Cooperstown, Town of Danby, Town of Otsego, Town of New Paltz, Town of Rochester, City of Syracuse, Tompkins County and Town of Ulysses, with more under way.
"Albany is thrilled to have passed the resolution," former Albany City Councilmember Dominick Calsolaro said, "Issues such as air pollution from fracking are very serious, and the best data only lead us to conclude that fracking would put our health at risk. So long as that is the case, let's not do it. Instead, let's do for New York State with renewable energy and efficiency what we've done for this area with nanoscale technology—create a hub of research and innovative companies and jobs."
Town of Otsego Councilmember Julie Huntsman noted why Elected Officials to Protect New York initially drafted a template resolution, saying, "The municipal resolutions were spurred by the significant increase in the body of scientific evidence showing harm from fracking over the last year and the increasing need for growth in renewable energy. The response has been very positive, a testament to New Yorkers' commitment to ensuring a healthy, prosperous future."
The resolutions urge Gov. Cuomo (D-NY) to continue the state's moratorium on fracking and to continue and increase investment in renewable energy and efficiency.
Among the speakers at the Albany press conference was Lou Allstadt, a trustee of the Village of Cooperstown and former Mobil Oil Corporation executive vice president, who said, "New York has wasted years hoping that gas drilling would bail out the economy. That is not going to happen. It is time for New York to make a serious commitment to installing our own renewable energy supply systems and to find a way to lead in the manufacture and export renewable energy components and equipment."
The resolutions point to increasing evidence of water contamination, air pollution and a range of other health and environmental harms from fracking. They also note that the oil and gas industry's economic and jobs projections from fracking have been significantly exaggerated, and that fracking poses some potentially significant economic costs including road damage, property value declines, and increased crime rates and social impacts.
Greg Young, City of Gloversville Supervisor, noted the contrast between potential jobs from fracking versus significant investment and subsequent growth in jobs in renewable energy, saying, "Fracking job numbers don't hold up in reality and they largely go to out-of-state workers, and drilling and fracking jobs have proven themselves to be deadly. In contrast, with renewable energy, we can utilize our strong research universities to create opportunities for our youth here in New York and bring innovative companies into our state—particularly as solar, wind and efficiency technologies make such tremendous strides."
In contrast, the resolutions point to the bright opportunities presented by investment and growth in renewable energy, noting the municipalities' eagerness to advance such initiatives. For example, the resolutions note the growing success of the New York Sun initiative, growth in electric vehicle charging stations and growing potential for new energy efficiency programs.
"Given critical and alarming data emerging each week, it's clear from the existing science that fracking poses a very real danger to our health and water," said Syracuse City Councilor-at-Large Jean Kessner. "That's why we feel so strongly that the state must maintain the moratorium until and unless comprehensive, cumulative studies are completed and it's proven that fracking can be done safely. To date, there's only significant evidence to the contrary."
"We see clearly the importance of creating a thriving renewable energy future, and New York State is poised to invest in renewables and become a leader in the nation, creating good, long-term jobs for our youth here at home," said New Paltz Town Supervisor Susan Zimet.
Of note, independent analyses have found that fracking job numbers are exaggerated, a recent investigation found high rates of mortality and severe injury, and OSHA and NIOSH have issued hazard alert warnings for workers given dangerous exposure to silica sand and dust.
"New York's strength lies in our agriculture, tourism, small businesses, breweries and wineries, and high quality of life tied to real estate values," said Town of Rochester Supervisor Carl Chipman. "Advancing renewable energy builds on these assets, which we should and must do."
--------
YOU MIGHT ALSO LIKE
3 Fracking Facts Gov. Perry Forgot to Mention
Pennsylvania's Top Papers Ignore Controversial 'Forced Pooling' Fracking Law
Case Studies Show How Shale Boom Hurt Health and Infrastructure of Four Communities
-------- 
EcoWatch Daily Newsletter
Related Articles from EcoWatch