This website uses cookies to ensure you get the best experience while browsing it. By clicking 'Got It' you're accepting these terms.
8-Year Fracking Moratorium Bill Introduced in Maryland as Californians Demand Real Climate Action
Feb. 06, 2015 03:45PM EST
Energy
On his way out of office last November, former Maryland Governor Martin O'Malley opened the door to allowing fracking in that state, albeit under heavy regulation. That raised concerns that incoming pro-fracking Republican Governor Larry Hogan would dispense with many of the regulations, allowing extraction companies free reign.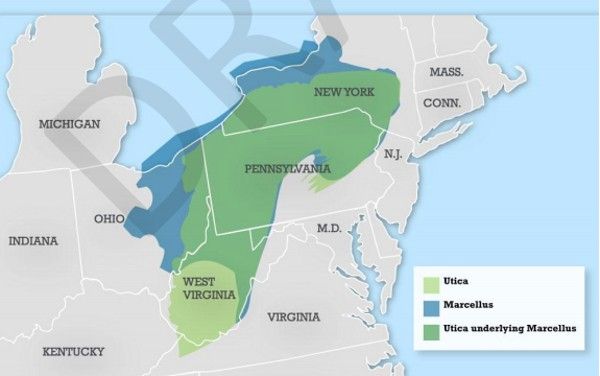 Yesterday a group of Maryland legislators introduced a bill to head off that possibility. Forty-eight legislators introduced the Protect Our Health and Communities Act to enact a long-term moratorium on fracking.
"Today we announce a new effort to place a moratorium on fracking in our state," said Senate bill sponsor Karen Montgomery. "This bill will allow us to maintain the public's confidence as we continue to gather data on the long-term effects of the hydraulic fracturing process. Without more scientific data on the public health consequences, we cannot engage in possibly risky energy projects."
"Almost every week a new study emerges pointing to the alarming health and environmental effects of fracking," said delegate David Fraser-Hidalgo, the House bill sponsor. "To open up Maryland to fracking at this time would simply be reckless."
A statewide group of more than 100 healthcare professionals, the Concerned Health Professionals of Maryland (CHP-Md), agreed, issuing a letter to legislative leaders in support of such a moratorium.
"We write to update you concerning trends in recent health research on unconventional natural gas development and production, enabled by hydraulic fracturing and commonly referred to as 'fracking,'" it said. "The scientific literature now includes 400+ peer-reviewed studies on the public health climate and environmental dimensions of this type of unconventional gas development, the vast majority of which suggest that high-volume hydraulic fracturing technologies pose threats to human and animal health and safety via contamination of air, water and soil. There is little evidence that these threats can be sufficiently mitigated through regulatory frameworks."
The letter goes on to detail the findings of numerous studies showing that fracking poses a danger to human health.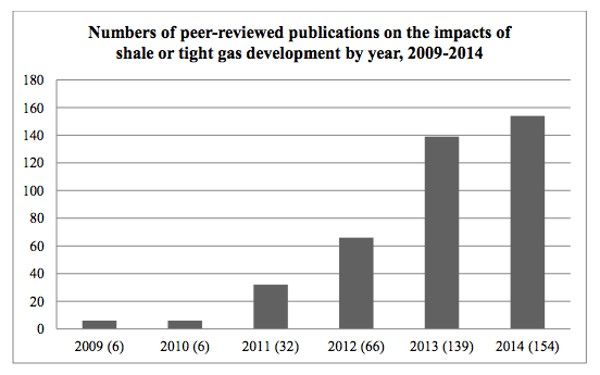 "Given the nature of the chemicals used in the fracking process, we may see increases in cancers, neurologic diseases, cardiac and respiratory diseases, and developmental disorders in coming years, but it will take time for these effects to show up," said Dr. Gina Angiola, board member of Chesapeake Physicians for Social Responsibility and CHP-Md cofounder.
Two counties in Maryland's western panhandle sit atop the gas-rich Marcellus and Utica shale formations, and fracking has, as usual, been promoted as a jobs generator and economic driver.
"As a nurse-midwife, I am deeply concerned about the elevated risks of birth defects and low birth weight babies seen in families near fracking sites," said Katie Huffling, director of programs for the Alliance of Nurses for Healthy Environments and a cofounder of CHP-Md. "We need to protect our future generations and continue a moratorium on fracking in Maryland."
In New York, another state that natural gas extraction companies have been eying hungrily, Governor Andrew Cuomo delighted environmental advocates in December by announcing a permanent ban on fracking. At the time, he referred to the likelihood that the ban would draw lawsuits which hasn't yet occurred because the final ban language isn't written. But one New York legislator, Chris Collins, who represents the state's gas-heavy western region, called the ban "a sad day for the future of the economy of upstate New York" and said he is considering pushing for federal legislation to override state bans.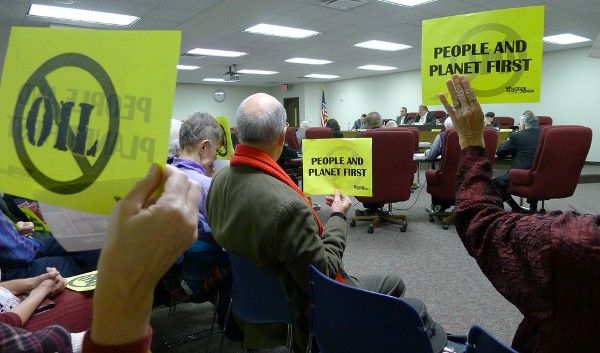 While New York was banning fracking, Illinois was giving it the go-ahead. In early November, the state government finalized regulations that allowed it to proceed, despite intense opposition from environmental and citizen groups. But the boom that was supposed to create as many as 10,000 jobs in the southern part of the state hasn't materialized, due to the drop in oil and gas prices.
Annette McMichael, a spokesman for Southern Illinoisans Against Fracturing Our Environment (SAFE), told the Associated Press that her group "believed all along the price of oil is not going to be sustainable, and once it fell the fossil fuel industry would be leaving Illinois—or at least putting hydraulic fracturing on hold. We certainly hope oil prices stay depressed for 2015, which is a good possibility."
Meanwhile, in California, which has drilled 300 new wells a month for the last decade, half of them fracked, opponents are planning a major rally this Saturday, Feb. 7 in Governor Jerry Brown's hometown Oakland. Dubbed March for Real Climate Leadership, they hope to draw more than 10,000 people to the event, sponsored by more than 120 environmental, labor, justice and community groups. While activists have praised Brown's commitment to renewable energy and addressing climate change, they are dismayed that he has not acted to limit fracking.
"Climate leaders don't frack," Kassie Siegal of the Center for Biological Diversity told AP reporter Juliet Williams. "The oil and gas boom threatens to undercut all the other progress that our state may make on climate."
YOU MIGHT ALSO LIKE
Maryland Governor O'Malley Is Ready to Allow Fracking in His State
New Studies Expose Public Health Risks From Fracking
EcoWatch Daily Newsletter
Cigarette butts are the most-littered item found at beach clean ups. John R. Platt
By Tara Lohan
By now it's no secret that plastic waste in our oceans is a global epidemic. When some of it washes ashore — plastic bottles, plastic bags, food wrappers — we get a stark reminder. And lately one part of this problem has been most glaring to volunteers who comb beaches picking up trash: cigarette butts.

Andrea Rodgers, second from the right, takes notes during a hearing in the Juliana v. U.S. case before the 9th Circuit Court of Appeals in Portland, Oregon on June 4. Colleague Elizabeth Brown sits to her left, while colleague Julia Olson sits on her right, with co-council Philip Gregory on Julia's right. Robin Loznak / Our Children's Trust
By Fran Korten
On June 4, Andrea Rodgers was in the front row of attorneys sitting before a three-judge panel of the 9th Circuit Court. The court session, held in Portland, Oregon, was to determine whether the climate change lawsuit (Juliana v. United States) brought by 21 young plaintiffs should be dismissed, as requested by the U.S. government, or go on to trial.
Seventy Extinction Rebellion protesters were arrested outside The New York Times building Saturday.
SCOOTERCASTER / YouTube screenshot
Explosions and a blaze at the Philadelphia Energy Solutions Refining Complex on June 21.
VOA News / YouTube screenshot
A fire broke out at a Philadelphia oil refinery Friday morning, starting with an explosion so massive it was felt as far away as South Jersey and Delaware County, Pennsylvania, CNN reported.
Asian elephants in Bandipur National Park, India. Mike Prince / CC BY 2.0
By John R. Platt
Some of the tiniest creatures in Myanmar benefit from living near the largest species in the area.
Eucador's Waorani indigenous people celebrated a court ruling against oil extraction on their ancestral lands.