This website uses cookies to ensure you get the best experience while browsing it. By clicking 'Got It' you're accepting these terms.


The best of EcoWatch, right in your inbox. Sign up for our email newsletter!
8 Ways to Optimize Nutrient Levels and Lose Weight
Jun. 06, 2016 01:19PM EST
Insights + Opinion
"Dr. Hyman, I've eliminated toxic foods, I exercise every day and overall I live a healthy lifestyle, yet I haven't been able to get anywhere near my goal weight," writes this week's house call. "What gives?"
I understand how frustrating this can become, especially when you feel like you've tried everything. You made a conscious decision to live a healthier lifestyle. You've cut out toxic triggers, ditched sugar and you're eating all the right types of foods. You're doing everything correctly, yet you can't lose weight.
Over the years, I've had many patients complain about this problem. They feel like they've exhausted every option, yet when we dig a bit deeper, we often find a hidden cause for their weight loss resistance.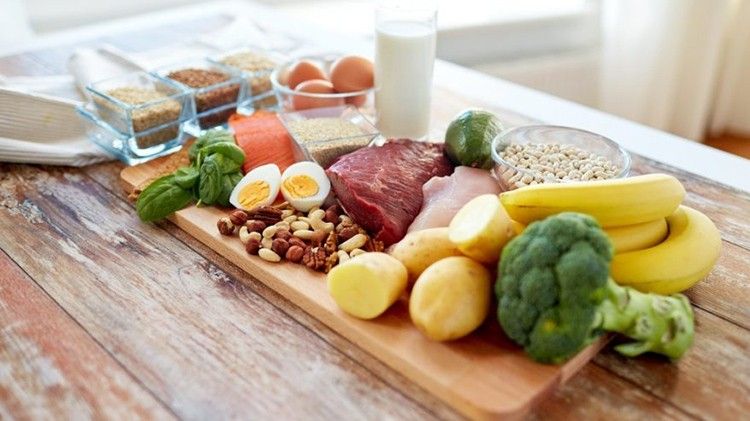 One big obstacle becomes nutritional imbalances. After reviewing major nutritional research over the last 40 years and doing nutritional testing with more than 10,000 patients, I've concluded that Americans suffer from massive nutritional deficiencies.
Studies show these deficiencies are more widespread than you might imagine. More than 30 percent of American diets fall short of nutrients like magnesium, vitamin C, vitamin E and vitamin A. More than 80 percent of Americans have low Vitamin D levels. Nine out of 10 people are deficient in omega-3 fatty acids which, among other things, help cool inflammation and control blood sugar levels.
Simply put, Americans have been overfed and undernourished for a very long time. In fact, most obese children and adults are actually malnourished.
While that might sound contradictory, an abundance of calories does not necessarily deliver the right nutrients that your body needs. Actually, the very opposite is true: Overeating can create nutrient deficiencies. You can eat too many calories and too few nutrients. And guess what—you need vitamins and minerals to process all those empty calories. Low nutrients = poorly functioning metabolism.
How does this happen and why are we so undernourished? Simply put, food today is less nutritious. We don't eat enough whole, unprocessed, nutrient-dense foods. We do eat too much high fructose corn syrup, refined flours, refined vegetable oils, trans fats and overall fake junky processed foods.
These foods (and I use that term loosely) were not even in our diet as recent as 100 years ago. Our processed, inflammatory modern diet—which is relatively inexpensive and convenient because of government-subsidized crops like corn, soy and wheat—crowds out more nutrient-dense foods.
We evolved eating foods that were dramatically higher in vitamins, minerals and essential fats. We ate wild game, which contains higher levels of omega-3 fats and more nutrients than the factory-farmed animals we consume today.
Our hunter-gatherer ancestors also ate fresh fish and meat that grazed from pristine sources, whereas our factory farm-raised meats come loaded with hormones, antibiotics, pesticides, preservatives like nitrates and higher levels of inflammatory omega-6 fats.
Industrial farming practices also damage our soil, depleting important nutrients. As a result, vegetables and other plant foods harvested today have fewer nutrients than those picked from the ground just two generations ago.
Equally problematic, the average American today consumes an average of 152 pounds of sugar and 146 pounds of flour (which converts to sugar) every year Altogether, that's about a pound of sugar every day! These pharmacological doses cause serious harm to our metabolism and overall health.
At the same time, healthy fat in our diets has decreased during the past decades because of poor advice from so-called health experts and our government, The advice was based on flawed science and conflict-of-interest studies funded by big food companies (I've discussed this in-depth here).
Research also shows that since 1970, we have been eating an average of 500 additional calories a day, mostly from high fructose corn syrup and other carbohydrates. These nutrient-poor, calorie-dense, high-carbohydrate foods crowd out healthier choices while creating nutritional deficiencies like omega-3 fats,magnesium, zinc and vitamin D—negatively affecting our metabolism and our overall health.
That low-fiber, highly processed foods diet combined with other factors like environmental toxins results in leaky gut syndrome and numerous other gut problems, which further inhibits nutrient absorption.
When deficiencies become the underlying cause of weight loss resistance, I find nutrient-based treatment can often help reset my patients' metabolisms to balance out body chemistry. Getting the correct amount of nutrients can help you burn fat, balance blood sugar, stabilize hormones and build and maintain muscle mass.
To optimize nutrient levels and reach their weight goal, my patients often employ these eight strategies:
1. Heal your gut. Focus on eating whole, unprocessed foods such as vegetables, fruits, nuts and seeds that are rich in vitamins, minerals, antioxidants, anti-inflammatory compounds, fiber and essential fatty acids. These foundation foods also eliminate the many triggers of chronic illness. You are not only what you eat; you are what you absorb.
2. Prioritize eating plant-based fats. Get most of your healthy dietary fat from extra-virgin olive oil, coconut oil, nuts and seeds. Avoid refined vegetable oils like canola and soybean oils, as well as trans fats. You can get a powerful 21-day plan to easily incorporate healthy fats in my new book, Eat Fat, Get Thin.
3. Get sufficient protein. At least four to six ounces of lean protein at every meal stabilizes blood sugar and helps you lose weight. Good sources include small, cold-water fish that don't contain high levels of metals and other contaminants. Wild game such as elk and deer are other rich proteins sources that contain omega-3s and other healthy fats. Many grocery stores now sell healthier protein options including bison, grass-fed beef pastured chicken and barnyard eggs.
4. Use gut-healing nutrients. Glutamine and zinc are among the nutrients that help repair your gut lining. A broad-spectrum digestive enzyme before meals can also help absorb nutrients optimally. And a good probiotic helps rebuild the healthy bacteria essential for good gut health. You'll find these and other nutrients in my store.
5. Work with a functional medicine doctor. You may need to address deep-rooted issues like yeast overgrowth or small intestinal bacterial overgrowth. A Functional Medicine practitioner can help eliminate these and other issues that create weight loss resistance.
6. Manage stress levels. Chronic stress can deplete B vitamins and other nutrients like crazy. You can do deep-breathing exercises or meditation nearly anywhere. Get a massage, sweat in a sauna, take a stress-relieving bath with lavender and Epsom salt or sea salt, relax with friends, listen to soothing music or read a book. Simply do anything that creates calm and peace of mind. My UltraMind Solution program makes an excellent way to help ease your mind and relieve stress. Many patients also find my UltraCalm CD helps them manage stress.
7. Get adequate sleep. Proper sleep becomes essential for optimal nourishment. Sleep patterns affect how your body detoxifies, as well as how it repairs and heals itself. Poor sleep can increase inflammation that contributes to chronic illness. Check out my 8 simple hacks for a better night's sleep.
8. Exercise daily. Among its benefits, exercise is essential in order to sleep better, digest food better, balance blood sugar, relieve stress, rid your body of toxins and balance hormones. Just get moving, period. Find activities that you enjoy and do them daily. Even 30 minutes of walking each day does phenomenal things for your health.
For most patients, these strategies help optimize their nutrient status so they finally can lose weight and feel better. If you've utilized these strategies and still can't lose weight, I highly recommend testing for nutritional deficiencies and working with a Functional Medicine practitioner.
YOU MIGHT ALSO LIKE
What Are Carb Blockers and Do They Work?
21 Best Veggies for a Low-Carb Diet
12 Ways This Incredibly Healthy Medicinal Herb Benefits Your Body and Brain
EcoWatch Daily Newsletter
Climate change activists gather in front of the stage at the Extinction Rebellion group's environmental protest camp at Marble Arch in London on April 22, on the eighth day of the group's protest calling for political change to combat climate change. TOLGA AKMEN / AFP / Getty Images
Pexels
By Alina Petre, MS, RD (CA)
Veganism refers to a way of living that attempts to minimize animal exploitation and cruelty. For this reason, vegans aim to exclude all foods containing meat, poultry, fish, eggs, dairy and honey from their diet (1).
American farmers use chlorpyrifos, a pesticide tied to brain and nervous system issues, on crops such as apples, broccoli, corn and strawberries. Stephanie Chapman / Flickr / CC BY 2.0
By Jessica Corbett
In a ruling welcomed by public health advocates, a federal court on Friday ordered the Trump administration to stop stalling a potential ban on a pesticide linked to brain damage in children, giving regulators until mid-July to make a final decision.
fstop123 / iStock / Getty Images Plus
At EcoWatch, our team knows that changing personal habits and taking actions that contribute to a better planet is an ongoing journey. Earth Day, happening on April 22, is a great reminder for all of us to learn more about the environmental costs of our behaviors like food waste or fast fashion.
To offer readers some inspiration this Earth Day, our team rounded up their top picks for films to watch. So, sit back and take in one of these documentary films this Earth Day. Maybe it will spark a small change you can make in your own life.
NASA
By Shuchi Talati
Solar geoengineering describes a set of approaches that would reflect sunlight to cool the planet. The most prevalent of these approaches entails mimicking volcanic eruptions by releasing aerosols (tiny particles) into the upper atmosphere to reduce global temperatures — a method that comes with immense uncertainty and risk. We don't yet know how it will affect regional weather patterns, and in turn its geopolitical consequences. One way we can attempt to understand potential outcomes is through models.
Maria Gunnoe Flight, courtesy of southwings.org
By Julia Conley
Green groups on Saturday celebrated the latest federal ruling aimed at preventing President Donald Trump from rolling back environmental regulations that were put in place by his predecessor.
NASA scientists flew over the Kuskokwim river in southwest Alaska in 2017 to investigate how water levels in the Arctic landscape change as permafrost thaws. Peter Griffith, NASA
Youtube screenshot
A woman has been caught on camera dumping a bag of puppies near a dumpster in Coachella, California, CNN reported Sunday.