This website uses cookies to ensure you get the best experience while browsing it. By clicking 'Got It' you're accepting these terms.
8 Ways to Keep Your Pet Flea Free
Jul. 27, 2015 12:16PM EST
We'll do anything to prevent our poor pets from getting fleas. But we shouldn't have to expose them to toxic chemicals to keep the fleas away. The insecticides used in common flea-control products can be poisonous to pets, causing vomiting, permanent nerve damage, and even cancer. (Permethrin ingredients in certain dog products are often fatal to cats, too.) The good news is that you can still prevent fleas while avoiding these harsh chemicals.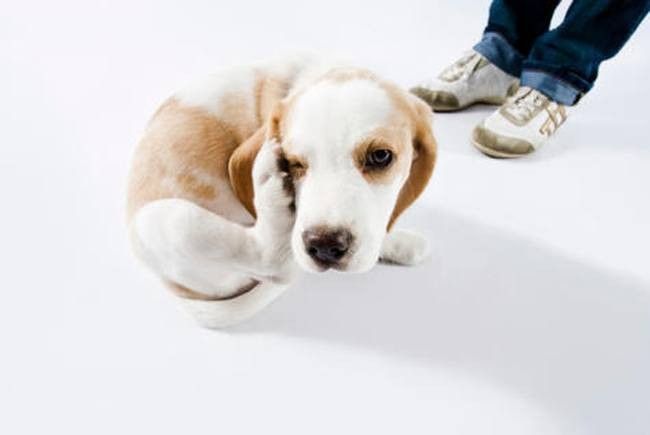 Richard H. Pitcairn, DVM, PhD, says, "Your important ally in the battle against fleas is cleanliness, both for your pet and for your home, particularly in your pet's sleeping areas." This is critical, since he says regular cleaning interrupts the life cycle of the fleas and greatly cuts down on the number of adult fleas that end up on your pet.
Here are some of Dr. Pitcairn's top tips for keeping your pet safe and naturally flea free:
1. Know when flea season will strike. Flea season hits in the summertime. Dr. Pitcairn advises that, while a normal flea life cycle can take up to 20 weeks, it only takes an average of two weeks during the hot summer months. This means that fleas breed and grow to adulthood at a more rapid rate.
2. Steam-clean your carpets. At the onset of flea season, have your carpets steam-cleaned. It may be expensive, but Dr. Pitcairn admits that it is extremely effective and might be worth the cost.
3. Vacuum at least once a week. Since the flea life cycle occurs in around 2 weeks during the summer, make sure you vacuum at least once a week. This will suck up live fleas and also their larvae and pupae before they can attack your pet.
4. Put a natural flea collar in your vacuum. If you don't plan on throwing out the contents of your vacuum right away, make sure you put a natural flea collar (or part of one) in your vacuum bag or bag-less container. Natural flea collars contain herbal oils to repel insects. Some can even be "recharged" and used again and again. (Note: If there are feline members of your household, make sure the collar is one made for cats, as some essential oils are toxic to cats).
5. Launder pet bedding at least once a week. Wash your pet's bedding in hot, soapy water at least one a week. Just like vacuuming once a week, this will interrupt the fleas' life cycle and prevent them from spreading.
6. Encourage ants. Or, as Dr. Pitcairn says, "Don't discourage them." Ants actually love to eat flea eggs and larvae, so try to avoid using pesticides that kill ants.
7. Mow and water your lawn regularly. Keeping your grass short allows sunlight to penetrate and warm the soil, which kills flea larvae. Watering your lawn helps to drown developing flea larvae before they can hatch into adulthood.
8. Add brewer's yeast and garlic to your pet's diet. Studies and anecdotal evidence support the claims that brewer's yeast and garlic have natural flea-repelling abilities. You can add them to your pet's diet and/or actually rub them directly into your pet's skin (just be prepared for the smell!).
YOU MIGHT ALSO LIKE
7 Nutrients You Can't Get From Plant-Based Foods
EcoWatch Daily Newsletter
Damage at the Malheur National Wildlife Refuge from the 2016 occupation. USFWS
By Tara Lohan
When armed militants with a grudge against the federal government seized the Malheur National Wildlife Refuge in rural Oregon back in the winter of 2016, I remember avoiding the news coverage. Part of me wanted to know what was happening, but each report I read — as the occupation stretched from days to weeks and the destruction grew — made me so angry it was hard to keep reading.
Computer model projection of temperature anomalies across Europe on June 27. Temperature scale in °C. Tropicaltidbits.com
A searing heat wave has begun to spread across Europe, with Germany, France and Belgium experiencing extreme temperatures that are set to continue in the coming days.
Simple swaps that cut down on kitchen trash.
Sponsored
By Kayla Robbins
Along with the bathroom, the kitchen is one of the most daunting areas to try and make zero waste.
Skull morphology of hybrid "narluga" whale. Nature / Mikkel Høegh Post
In the 1980s, a Greenlandic subsistence hunter shot and killed a whale with bizarre features unlike any he had ever seen before. He knew something was unique about it, so he left its abnormally large skull on top of his toolshed where it rested until a visiting professor happened upon it a few years later.
A house under construction with plastic bottles filled with sand to build shelters that better withstand the climate of the country where temperatures reach up to 50° C Awserd in the Saharawi refugee camp Dakhla on Dec. 31, 2018 in Tindouf, Algeria. Stefano Montesi / Corbis / Getty Images
A UN expert painted a bleak picture Tuesday of how the climate crisis could impact global inequality and human rights, leading to a "climate apartheid" in which the rich pay to flee the consequences while the rest are left behind.

The Oregon Senate Chamber. Cacophony / CC BY 3.0
Artist's conception of solar islands in the open ocean. PNAS
Millions of solar panels clustered together to form an island could convert carbon dioxide in seawater into methanol, which can fuel airplanes and trucks, according to new research from Norway and Switzerland and published in the Proceedings of the National Academy of Sciences journal, PNAS, as NBC News reported. The floating islands could drastically reduce greenhouse gas emissions and dependence on fossil fuels.
Marcos Alves / Moment Open / Getty Images
More than 40 percent of insects could go extinct globally in the next few decades. So why did the U.S. Environmental Protection Agency (EPA) last week OK the 'emergency' use of the bee-killing pesticide sulfoxaflor on 13.9 million acres?
EcoWatch teamed up with Center for Biological Diversity via EcoWatch Live on Facebook to find out why. Environmental Health Director and Senior Attorney Lori Ann Burd explained how there is a loophole in the The Federal Insecticide, Fungicide, and Rodenticide Act under section 18, "that allows for entities and states to request emergency exemptions to spraying pesticides where they otherwise wouldn't be allowed to spray."