This website uses cookies to ensure you get the best experience while browsing it. By clicking 'Got It' you're accepting these terms.
8 Vegetables You Should Eat Raw
Jul. 20, 2015 10:09AM EST
Food
Cooking vegetables is usually a good idea: Heat breaks down cell walls, releasing antioxidants. But heating cruciferous vegetables (part of the Brassicae family) actually destroys their unique anti-carcinogenic potential. That's because crucifers, unlike other types of vegetables, are high in glucosinolate, a plant compound that produces naturally occurring small molecules called isothiocyanates, which have been shown to fight cancer.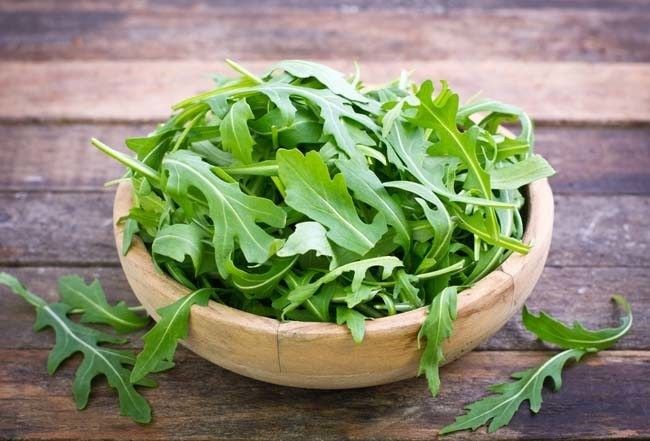 Photo credit: Shutterstock
"An enzyme in cruciferous vegetables converts glucosinolates to isothiocyanates when they're chopped or chewed," says Canadian dietitian Leslie Beck, author of The Complete A-Z Nutrition Encyclopedia: A Guide to Natural Health. "But this enzyme is easily destroyed by heat. That means that heating cruciferous vegetables reduces the conversion of glucosinolates to their active isothiocyanates, which may reduce their cancer-fighting potential. You will preserve more phytochemicals in these vegetables if you steam them rather than boil or microwave."
"Glucosinolate hydrolysis products could help prevent cancer by enhancing the elimination of carcinogens before they can damage DNA, or by altering cell-signaling pathways in ways that help prevent normal cells from being transformed into cancerous cells," writes Dr. Jane Higdon, nutrition research associate at the Linus Pauling Institute at Oregon State University. "Some glucosinolate hydrolysis products may alter the metabolism or activity of hormones like estrogen in ways that inhibit the development of hormone-sensitive cancers."
It should be noted that people with goiter or hypothyroidism must limit their intake of cruciferous vegetables, which are goitrogenic; i.e., they induce the formation of goiter through enzymes that interfere with iodine uptake. And as with most things, too much glucosinolate can be hazardous, particularly for people who are seriously ill. Always check with your doctor about any dietary changes. But for people who have no problem eating crucifers, these unique vegetables should be a part of a healthy diet, especially considering the fact that there is a growing body evidence that they are effective at protecting against cancer.
According to the National Institutes of Health, isothiocyanates can help prevent cancer by protecting cells from DNA damage, inactivating carcinogens, inducing cell death (apoptosis), inhibiting the formation of tumor blood vessel (angiogenesis) and migration of tumor cells (needed for metastasis) and causing antiviral, antibacterial and anti-inflammatory effects.
Scientists at the Roswell Park Cancer Institute in Buffalo, New York, agree that heat kills the cancer-fighting potential of crucifers. "Cooking can substantially reduce or destroy isothiocyanates," they said in a 2008 study in which they found that "cruciferous vegetables, when consumed raw, may reduce the risk of bladder cancer, an effect consistent with the role of dietary isothiocyanates as chemo preventive agents against bladder cancer."
A 1999 study by the Department of Public Health Sciences at the University of Toronto and a 2000 study by the Cancer Research Center at the University of Hawaii, both case-control studies, found that people who consumed greater amounts of cruciferous vegetables had a lower risk of prostate cancer.
Women appear to benefit from cruciferous vegetables more than men. The Netherlands Cohort Study on Diet and Cancer (2000) found that women (but not men) who had a high intake of cruciferous vegetables had a reduced risk of colon cancer. A Harvard Medical School study, also from 2000, found that women who consumed more than five servings of cruciferous vegetables per week had a lower risk of lung cancer. One case-control study published in the Journal of the American Medical Association in 2001 found that women who ate greater amounts of cruciferous vegetables had a lower risk of breast cancer.
Here are eight of the most popular cruciferous vegetables that are best to eat raw to get the most out of their cancer-fighting power—and also to prevent their water-soluble vitamins from leaching out during the cooking process. But if you've got to add heat, less time is better and don't let them touch water: a light steam will help keep more of their nutrients intact.
1. Arugula
In Italy, raw arugula is often added to pizza after baking so that it doesn't wilt, and coarsely chopped arugula is often added to pasta. In her book The Oxford Companion to Italian Food, Gillian Reilly notes that arugula is a part of "many unpretentious recipes in which it is added, chopped, to sauces and cooked dishes."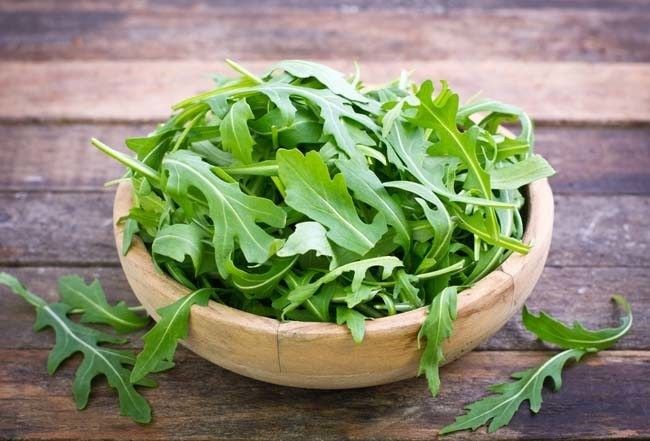 Photo credit: Shutterstock
2. Bok Choy
Bok choy, a type of Chinese cabbage, was ranked second for nutrient density out of 41 "powerhouse" fruits and vegetables by the U.S. Center for Disease Control. Bok choy is delicious raw: Just chop it up and add to your favorite salad or simply toss with a light dressing.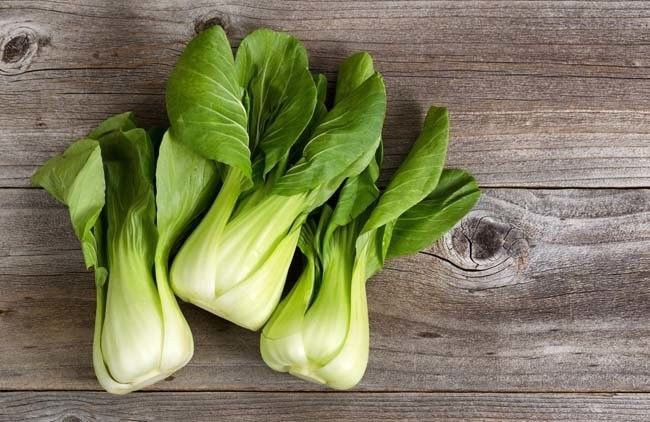 Photo credit: Shutterstock
3. Broccoli
In addition to its potent anti-cancer properties, broccoli is high in vitamin C: A half-cup serving provides 52 mg, almost all of the recommended dietary allowance for an adult (60 mg). Broccoli is also an excellent source of indole-3-carbinol, a chemical that boosts DNA repair in cells and may inhibit the growth of cancer cells. Of all the cruciferous vegetables, broccoli has the highest level of carotenoids, which may reduce the risk of renal cancer and lung cancer.
Photo credit: Shutterstock
4. Brussels Sprouts
Like other crucifers, Brussels sprouts contain potential anti-cancer properties, and they also have high levels of vitamins C and K and B vitamins like folic acid and vitamin B6. People taking anticoagulants should talk to their doctor before eating Brussels sprouts, as vitamin K has a blood-clotting factor. While they are most often cooked, they are great raw as well: Just chop and toss with olive oil, lemon juice, salt and pepper for a simple salad or side dish.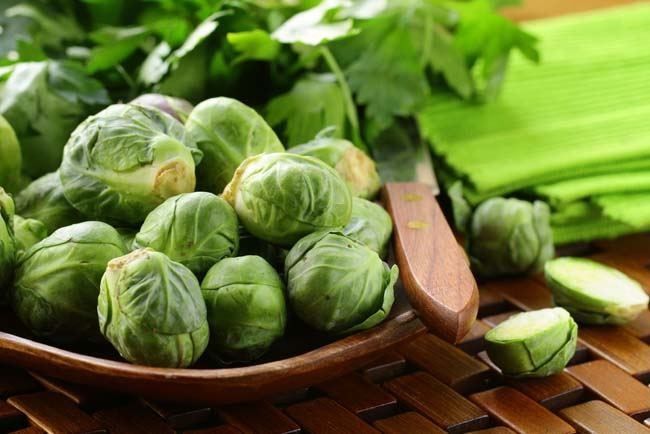 Photo credit: Shutterstock
5. Cabbage
In addition to its possible cancer-fighting properties, cabbage is an excellent source of vitamins C and K, containing more than 20 percent of the daily value for each per serving. Cabbage has also been used throughout history as an herbal remedy. The Greek used it as a laxative, while ancient Roman nobleman Pliny the Elder recommended eating cabbage to cure hangovers. For a delicious raw cabbage dish, simply chop it up and toss it with lemon, garlic and olive oil.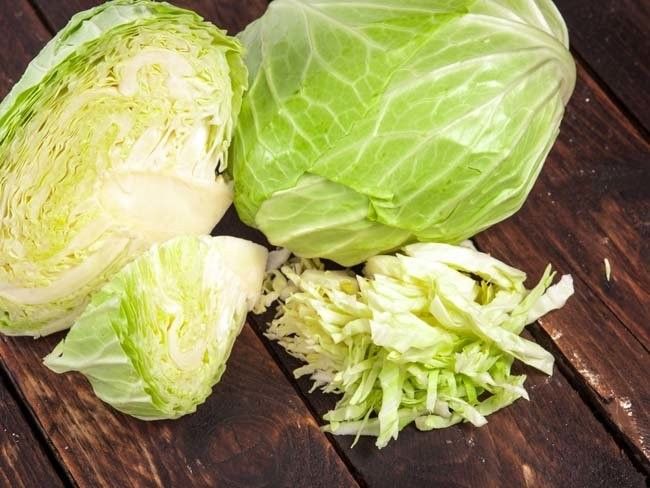 Photo credit: Shutterstock
6. Cauliflower
Low in fat and carbohydrates and high in dietary fiber, folate and vitamin C, cauliflower packs a powerful nutritional punch, in addition to containing all the cancer-fighting compounds found in other members of the Brassicae family. For a deliciously different raw cauliflower treat, try grating it, which gives it an fluffy texture, and adding it to a salad of chopped red peppers, black olives, capers, olive oil and lemon juice.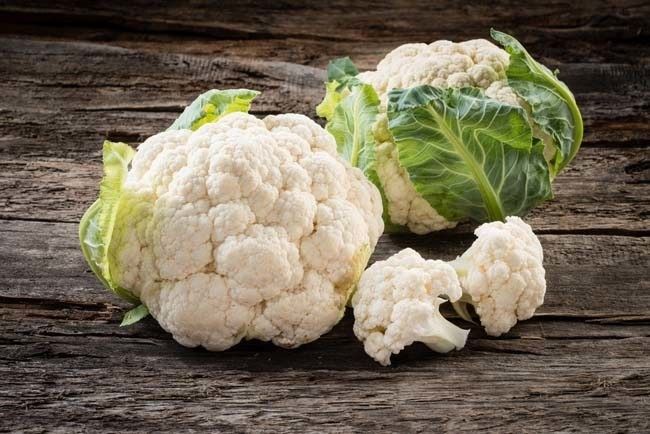 Photo credit: Shutterstock
7. Kale
Kale has become such a fashionable vegetable, but in ancient times, it was one of the most common green vegetables in Europe. In addition to its cancer-fighting properties, kale is very high in vitamins C and K, calcium and beta carotene, which has been used to reduce the risk of breast cancer in women before menopause, and the risk of age-related macular degeneration. For a delicious and simple raw kale salad, just chop it up, massage the leaves with olive oil and toss in a little lemon juice and black pepper.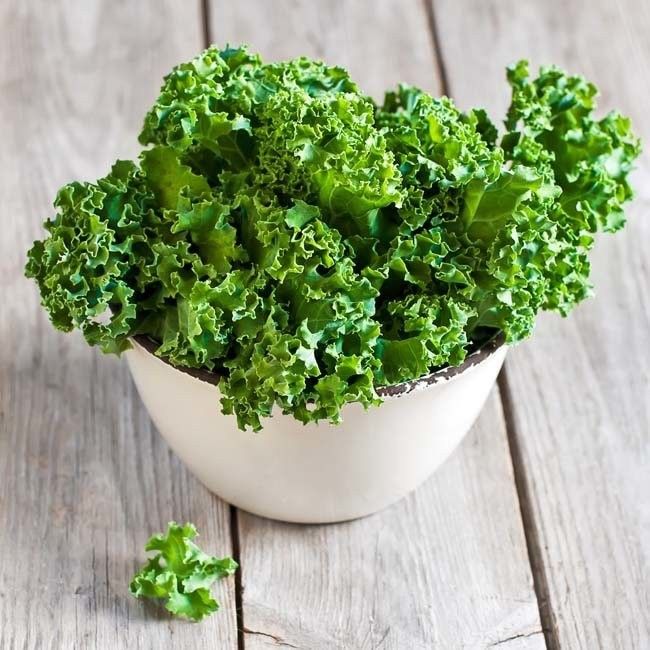 Photo credit: Shutterstock
8. Watercress
Watercress is one of the oldest known leaf vegetables eaten by humans. In addition to its anti-carcinogenic properties, watercress has significant amounts of calcium, folic acid, iodine, iron, manganese and vitamins A, B6, C and K. It is also effective as a diuretic, expectorant and digestive aid. Eating raw watercress is easy: Just add it to your favorite sandwich for a healthy crunch.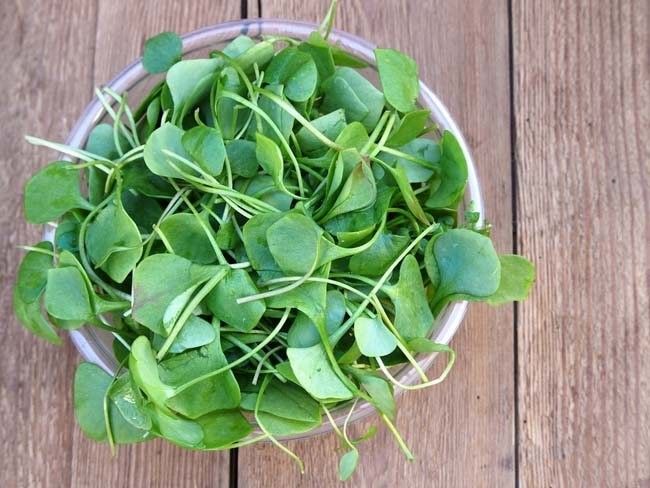 Photo credit: Shutterstock
For a more complete list of common crucifers, click here.
YOU MIGHT ALSO LIKE 
10 Health Benefits of Antioxidant-Rich Mangos
4 Best Places to Buy Your Seafood
EcoWatch Daily Newsletter
Kokia drynarioides, commonly known as Hawaiian tree cotton, is a critically endangered species of flowering plant that is endemic to the Big Island of Hawaii.
David Eickhoff
/
Wikipedia
By Lorraine Chow
Kokia drynarioides is a small but significant flowering tree endemic to Hawaii's dry forests. Native Hawaiians used its large, scarlet flowers to make lei. Its sap was used as dye for ropes and nets. Its bark was used medicinally to treat thrush.
Frederick Bass / Getty Images
States that invest heavily in renewable energy will generate billions of dollars in health benefits in the next decade instead of spending billions to take care of people getting sick from air pollution caused by burning fossil fuels, according to a new study from MIT and reported on by The Verge.
Aerial view of lava flows from the eruption of volcano Kilauea on Hawaii, May 2018. Frizi / iStock / Getty Images
Hawaii's Kilauea volcano could be gearing up for an eruption after a pond of water was discovered inside its summit crater for the first time in recorded history, according to the AP.
A couple works in their organic garden. kupicoo / E+ / Getty Images
By Kristin Ohlson
From where I stand inside the South Dakota cornfield I was visiting with entomologist and former USDA scientist Jonathan Lundgren, all the human-inflicted traumas to Earth seem far away. It isn't just that the corn is as high as an elephant's eye — are people singing that song again? — but that the field burgeons and buzzes and chirps with all sorts of other life, too.
A competitor in action during the Drambuie World Ice Golf Championships in Uummannaq, Greenland on April 9, 2001. Michael Steele / Allsport / Getty Images
AFP / Getty Images / S. Platt
Newly established oil palm plantation in Central Kalimantan, Indonesia. Rhett A. Butler / Mongabay
By Hans Nicholas Jong
Indonesia's president has made permanent a temporary moratorium on forest-clearing permits for plantations and logging.
It's a policy the government says has proven effective in curtailing deforestation, but whose apparent gains have been criticized by environmental activists as mere "propaganda."