8 Surprising Reasons Americans Are Fat
Nov. 11, 2014 02:52PM EST
Food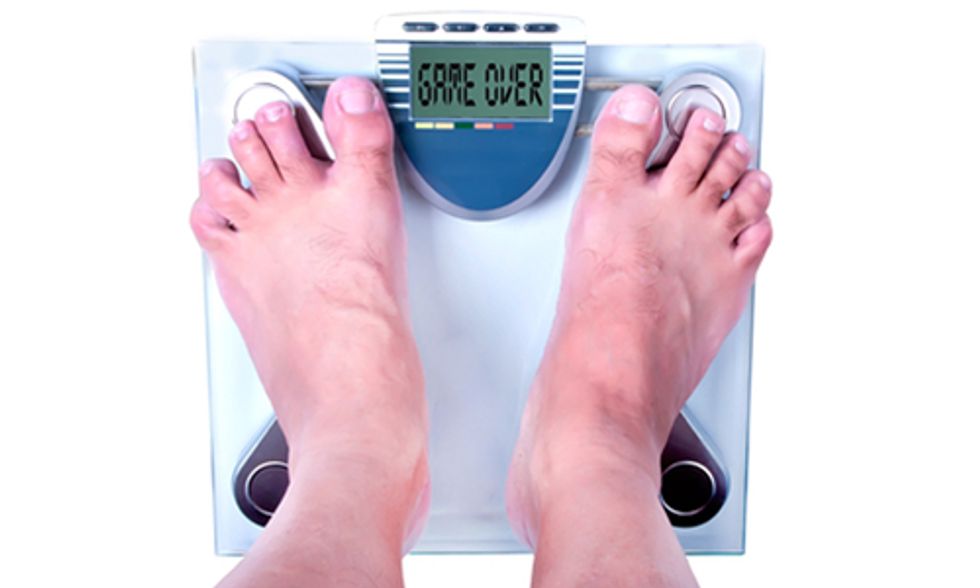 A third of the U.S. population is now overweight, making it just a matter of time before normal-size people are actually in the minority. Americans have so ballooned in size, government safety regulators worry that airline seats and belts  won't restrain today's men who average 194 pounds and women who average 165 pounds in the event of a crash.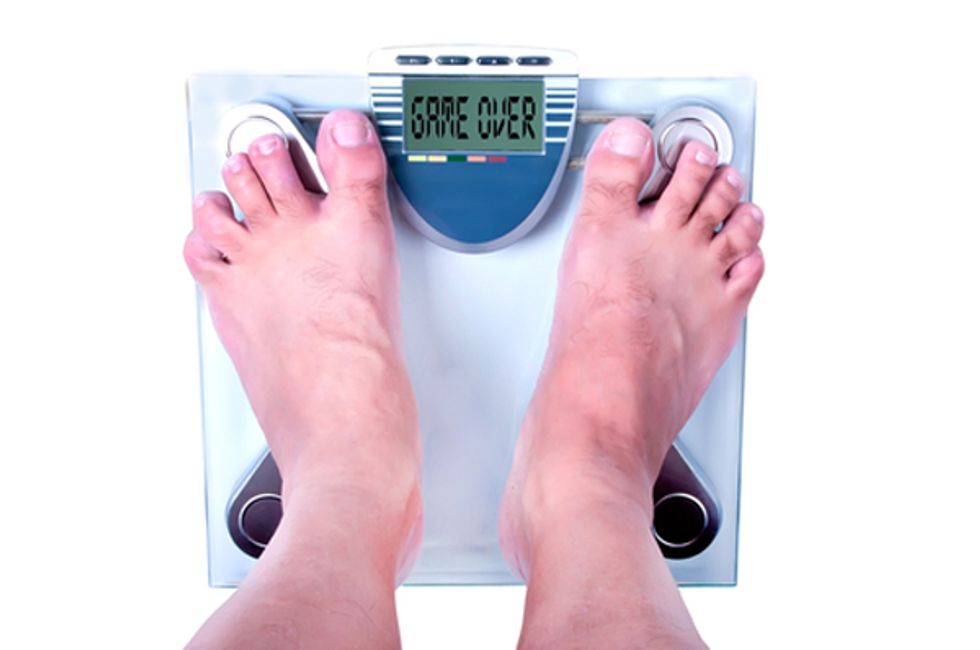 Photo credit: Shutterstock
Not everyone agrees that obesity is always a health problem. You can be overweight and still have normal blood pressure, blood sugar, HDL cholesterol and other metabolic markers if you exercise, say some, pointing to U.S. Surgeon General Regina Benjamin, who hiked the Grand Canyon in 2010 despite her extra poundage.
But others say fitness and exercise will not reverse the health effects of obesity. The British medical journal The Lancet recently reported that rising obesity in the U.K. will cause an extra half a million cases of heart disease, 700,000 cases of diabetes and 130,000 of cancer by 2030. And the overweight and obese are 80 percent more likely to develop dementia writes Kerry Trueman on AlterNet.
And there are other obesity "negatives." The obese are less likely to be employed, earn less than people of normal weight and "have more days of absence from work, a lower productivity on the job and a greater access to disability benefits," reports the Paris-based policy group Organisation for Economic Co-operation and Development.
Obesity raises Medicare, Medicaid and private insurance costs and affects national security, writes David Gratzer on KevinMD.com, "since thousands of recruits are turned away from military service because of failed physicals and poor overall health." It also shortens "the lifespan of millions of decent Americans who deserve better," he writes.
Yet eating too much and exercising too little, considered the root of obesity, are not the only probable culprits. Here are some other factors that are often overlooked.
1. Depression and Depression Drugs
Classic depression is characterized by a decrease in appetite, weight loss and general despondency. But in 1994, "atypical depression" debuted, a subtype of depression characterized by an increase in appetite and weight gain (as well as oversensitivity to rejection by others). Unfortunately, both types of depression are often treated with popular antidepressants like Prozac, Zoloft, Lexapro and Paxil and antipsychotics like Seroquel, Zyprexa and Risperdal, all of which can pack on the pounds.
To keep the weight gain from affecting Pharma sales, the pro-pill site, WebMD, tells patients that keeping the pounds off is their responsibility since only "healthy eating and exercise help control your weight gain." But it also counsels if the pill weight gain is "so strong that it simply can't be offset by any amount of calorie restricting or even exercise," the psychoactive medication "to help overcome your depression is far more important." To whom?
2. Artificial Sweeteners
Artificial sweeteners, found in soft drinks, many diet foods and an astounding number of children's cereals for unclear reasons, may do more harm than good. While marketed and perceived as helping people avoid calories, they can have two insidious side effects: because they are sweet they encourage sugar craving and sugar dependence just like salty foods train people to crave salt, says research in the Yale Journal of Biology and Medicine.
And, because sweetness is "decoupled from caloric content," they fail to satisfy the sweets reward system and actually further fuel "food-seeking behavior," wrote the researchers. See: giving hungry dog rubber bone. One artificial sweetener, Splenda, also has molecular similarities to endocrine disrupter pesticides, say food safety advocates.
3. Antibiotics
Noting that the average child in the U.S. and other developed countries "has received 10-20 courses of antibiotics by the time he or she is 18 years old," microbiologist Martin Blaser published some disturbing suggestions in the journal Nature last year. By killing "good" bacteria with important roles in the body, "Overuse of antibiotics could be fuelling the dramatic increase in conditions such as obesity, type 1 diabetes, inflammatory bowel disease, allergies and asthma," he reports.
Yes, obesity. Mice given low-dose antibiotics that mimic farm use and high-dose antibiotics that mimic infection treatment in children exhibited preliminary "changes in body fat and tissue composition," says Blaser. Mice developed as much as a 40 percent increase in fat and a 300 percent increase in fat when given a high-fat diet too, extrapolated Alice Wessendorf on the research. Denmark researchers found eerie parallels in humans. Babies given antibiotics within six months of birth were more likely to be overweight by age 7.
4. Endocrine Disrupters
Antibiotics are not the only widely used substances that may be associated with a host of human problems. Chemicals called endocrine disrupters, found in everything from canned foods and microwave popcorn bags to cosmetics and carpet-cleaning solutions, are linked to breast cancer, infertility, low sperm counts, genital deformities, early puberty and diabetes in humans and alarming mutations in wildlife.
Many are aware of the endocrine disrupter BPA (Bisphenol A) banned in baby bottles and sippy cups in Washington state but given a pass by the FDA in March. But few realize that similar endocrine disrupters are found in flame retardants like phthalates and PBDEs, thermal receipts given out at stores and in "antibacterial" dish detergents and toothpaste, like Tricoslan found in Colgate's Total. Endocrine disrupters may also be linked to obesity. Pregnant women with high levels of PFOA, one disrupter, were three times as likely to have daughters who grow up to be overweight, reported the New York Times' Nicholas Kristof in May.
5. Start 'em Young Marketing
Bad eating is learned young and unfortunately some of the worst messages come from TV, parents and school. In a study in the journal Pediatrics, 4- to 6-year-olds who tasted identical graham crackers and gummy fruit snacks with and without cartoon characters "significantly preferred the taste of foods that had popular cartoon characters on the packaging."
Researchers who studied 500,000 California middle- and high-school students found those with schools near fast-food outlets were heavier. And another study of kids 12 to 19 found not one child ate a diet meeting all five of the American Heart Association's criteria. Even though almost a third of U.S. children and teens are overweight, 84 percent of parents believe their children are at a healthy weight, say researchers, which compounds the problem.
6. Hooked on Cookies … and Chips, Pizzas and Ice Cream
For some overweight people, overeating is an actual addiction. Like alcoholism, food addicts are "preoccupied with their drug (food). Whether they are thinking about their next meal, trying to suppress their cravings, planning their diet, feeling guilty about their last binge [or] hoping to find the strength to say no to that dessert or second helping," writes Arya M. Sharma on KevinMD.com.
Like alcoholics, they dream their troubled relationship to food can miraculously heal, perhaps if their brain readjusts its "setpoint" or they spend "an hour in the gym each day," says Sharma. The increase in food addiction might correlate with the decrease in family meals, indicates some research. Studies by the National Center on Addiction and Substance Abuse reveal that food and other addictions are less likely to develop in children of families who eat together three times a week. Who remembers family meals?
7. Lifestyle Factors
There's another habit we learn (or don't learn) while growing up that can contribute to obesity--a strict bedtime, which few adults or children observe anymore. After just six nights of getting only four hours sleep, healthy young volunteers showed signs of prediabetes, reports the Chicago Tribune.
Other studies show sleep-deprived adults are more likely to be fat, regardless of how much they exercise and what they eat. Why? Researchers hypothesize that sleep deprivation changes levels of the hormone ghrelin (that tells the brain to eat), leptin (that tells the brain we're full) and the stress hormone cortisol. There's even another lifestyle contribution to obesity: room temperature. ABC News reported that air conditioning can add weight by sparing the body the need to regulate temperature, which is a mechanism that burns fat.
8. Government Duplicity
Is the government really helping people to slim down and avoid foods that pack on pounds and invite the risk of heart disease? High-saturated-fat foods like cheese? Not according to a New York Times expose in 2010. A USDA group with 162 employees called Dairy Management, mostly funded by farmers, is shamelessly committed to getting people to double and triple their cheese intake to replace profits from falling milk sales.
According to the Times, Dairy Management has supported Pizza Hut, Taco Bell, Burger King, Wendy's and Domino's in "cheesifying" their menu options, putting dairy farmers' profits before consumer health. "If every pizza included one more ounce of cheese, we would sell an additional 250 million pounds of cheese annually," rhapsodized the Dairy Management chief executive in a trade publication. Dairy Management received $5.3 million from the USDA during one year, for an overseas dairy campaign, which almost equals the total $6.5 million budget of USDA's Center for Nutrition Policy and Promotion. That's the group that tells people not to eat high fat milk and cheese!
YOU MIGHT ALSO LIKE
9 Ways to Boost Your Immune System
Lower Granite Dam is obstructing salmon along the Snake River in Washington. Greg Vaughn / VW PICS / Universal Images Group / Getty Images
Climate change, activities that contribute to it, and dams pose grave threats to America's rivers, according to American Rivers.
The annual report ranks the county's 10 rivers most endangered by human activity that also have a critical decision point coming in the next year that could change the river's fate.
Four dams are choking the Snake River — earning it the top spot in the report — obstructing salmon and posing an existential threat to Native American tribes in the region who depend on the fish for food, culture and their identities.
Advocates are calling on President Biden to remove the federal dams and revitalize the river and its ecosystem.
Toxic coal ash pollutes the Lower Missouri, which also is experiencing an increase in climate-driven flooding, putting it second on the list, while Iowa's Raccoon River, at number nine, faces threats from industrial agriculture.
Between them are rivers befouled by sewage, polluted or threatened by mining, and otherwise dammed or mismanaged.
"Rivers are among the most degraded ecosystems on the planet, and threats to rivers are threats to human health, safety and survival," American Rivers head Tom Kiernan said.
"If we want a future of clean water and healthy rivers everywhere, for everyone, we must prioritize environmental justice."
For a deeper dive:
The Guardian, USA Today, Mother Jones, Reuters, E&E
For more climate change and clean energy news, you can follow Climate Nexus on Twitter and Facebook, sign up for daily Hot News, and visit their news site, Nexus Media News.

EcoWatch Daily Newsletter
Radiation-contaminated water tanks and damaged reactors at the Fukushima Daiichi nuclear power plant on Feb. 25, 2016 in Okuma, Japan. Christopher Furlong / Getty Images
Japan will release radioactive wastewater from the failed Fukushima nuclear plant into the Pacific Ocean, the government announced on Tuesday.
The water will be treated before release, and the International Atomic Energy Agency said the country's plans were in keeping with international practice, The New York Times reported. But the plan is opposed by the local fishing community, environmental groups and neighboring countries. Within hours of the announcement, protesters had gathered outside government offices in Tokyo and Fukushima, according to NPR.
"The Japanese government has once again failed the people of Fukushima," Greenpeace Japan Climate and Energy Campaigner Kazue Suzuki said in a statement. "The government has taken the wholly unjustified decision to deliberately contaminate the Pacific Ocean with radioactive wastes."
The dilemma of how to dispose of the water is one ten years in the making. In March 2011, an earthquake and tsunami in northeastern Japan killed more than 19,000 people and caused three of six reactors at the Fukushima Daiichi nuclear power plant to melt down, The New York Times explained. This resulted in the biggest nuclear disaster since Chernobyl, and the cleanup efforts persist more than a decade later.
To keep the damaged reactors from melting down, cool water is flushed through them and then filtered to remove all radioactive material except for tritium. Up until now, the wastewater has been stored on site, but the government says the facility will run out of storage room next year. Water builds up at 170 tons per day, and there are now around 1.25 million tons stored in more than 1,000 tanks.
The government now plans to begin releasing the water into the ocean in two years time, according to a decision approved by cabinet ministers Tuesday. The process is expected to take decades.
"On the premise of strict compliance with regulatory standards that have been established, we select oceanic release," the government said in a statement reported by NPR.
Opposition to the move partly involves a lack of trust around what is actually in the water, as NPR reported. Both the government and Tokyo Electric Power Co., which operates the plant, say that the water only contains tritium, which cannot be separated from hydrogen and is only dangerous to humans in large amounts.
"But it turned out that the water contains more radioactive materials. But they didn't disclose that information before," Friends of the Earth Japan campaigner Ayumi Fukakusa told NPR. "That kind of attitude is not honest to people. They are making distrust by themselves."
In February, for example, a rockfish shipment was stopped when a sample caught near Fukushima tested positive for unsafe levels of cesium.
This incident also illustrates why local fishing communities oppose the release. Fish catches are already only 17.5 percent of what they were before the disaster, and the community worries the release of the water will make it impossible for them to sell what they do catch. They also feel the government went against its promises by deciding to release the water.
"They told us that they wouldn't release the water into the sea without the support of fishermen," fishery cooperative leader Kanji Tachiya told national broadcaster NHK, as CBS News reported. "We can't back this move to break that promise and release the water into the sea unilaterally."
Japan's neighbors also questioned the move. China called it "extremely irresponsible," and South Korea asked for a meeting with the Japanese ambassador in Seoul in response.
The U.S. State Department, however, said that it trusted Japan's judgement.
"In this unique and challenging situation, Japan has weighed the options and effects, has been transparent about its decision, and appears to have adopted an approach in accordance with globally accepted nuclear safety standards," the department said in a statement reported by The New York Times.
But environmentalists argue that the government could have found a way to continue storing waste.
"Rather than using the best available technology to minimize radiation hazards by storing and processing the water over the long term, they have opted for the cheapest option, dumping the water into the Pacific Ocean," Greenpeace's Suzuki said.
From Your Site Articles
Related Articles Around the Web
Antarctica's Thwaites Glacier, aka the doomsday glacier, is seen here in 2014. NASA /
Wikimedia Commons
/ CC0
Scientists have maneuvered an underwater robot beneath Antarctica's "doomsday glacier" for the first time, and the resulting data is not reassuring.
Antarctica's Thwaites Glacier is referred to as the doomsday glacier because every year it contributes four percent to global sea level rise and acts as a stopper for the West Antarctic Ice Sheet. If the glacier were to collapse and take the sheet with it, that would raise global sea levels by around 10 feet. Now, a study published in Science Advances on April 9 warns that there is more warm water circling below the glacier than previously believed, making that collapse more likely.
"Our observations show warm water impinging from all sides on pinning points critical to ice-shelf stability, a scenario that may lead to unpinning and retreat," the study authors wrote. Pinning points are areas where the ice connects with the bedrock that provides stability, Earther explained.

The new paper is based on a 2019 expedition where an autonomous submarine named Ran explored the area beneath the glacier in order to measure the strength, salinity, oxygen content and temperature of the ocean currents that move beneath it, the International Thwaites Glacier Collaboration explained in a press release.
"These were the first measurements ever performed beneath the ice front of Thwaites glacier," Anna Wåhlin, lead author and University of Gothenburg oceanography professor, explained in the press release. "Global sea level is affected by how much ice there is on land, and the biggest uncertainty in the forecasts is the future evolution of the West Antarctic Ice Sheet."
This isn't the first instance revealing the presence of warm water beneath the glacier. In January 2020, researchers drilled a bore hole through the glacier and recorded temperature readings of more than two degrees Celsius above freezing, EcoWatch reported at the time.

However, Ran's measurements were taken earlier and allow scientists to understand the warmer water's movement in more detail. Scientists now know that water as warm as 1.05 degrees Celsius is circulating around the glacier's vulnerable pinning points.
"The worry is that this water is coming into direct contact with the underside of the ice shelf at the point where the ice tongue and shallow seafloor meet," Alastair Graham, study co-author and University of Southern Florida associate professor of geological oceanography, told Earther. "This is the last stronghold for Thwaites and once it unpins from the sea bed at its very front, there is nothing else for the ice shelf to hold onto. That warm water is also likely mixing in and around the grounding line, deep into the cavity, and that means the glacier is also being attacked at its feet where it is resting on solid rock."
While this sounds grim, the fact that researchers were able to obtain the data is crucial for understanding and predicting the impacts of the climate crisis.
"The good news is that we are now, for the first time, collecting data that will enable us to model the dynamics of Thwaite's glacier. This data will help us better calculate ice melting in the future. With the help of new technology, we can improve the models and reduce the great uncertainty that now prevails around global sea level variations," Wåhlin said in the press release.
From Your Site Articles
Related Articles Around the Web
Journalists film a protest by the environmental organization BUND at the Datteln coal-fired power plant in North Rhine-Westphalia, Germany on April 23, 2020. Bernd Thissen / picture alliance via Getty Images
By Jessica Corbett
Lead partners of a global consortium of news outlets that aims to improve reporting on the climate emergency released a statement on Monday urging journalists everywhere to treat their coverage of the rapidly heating planet with the same same level of urgency and intensity as they have the COVID-19 pandemic.
Airborne microplastics are turning up in remote regions of the world, including the remote Altai mountains in Siberia. Kirill Kukhmar / TASS / Getty Images
However, a new study from researchers at Cornell and Utah State University highlights the increasing threat of airborne microplastics "spiraling around the globe," The Guardian reported.
Plastic waste breaks down into smaller pieces until it becomes microscopic and gets swept up into the atmosphere, where it rides the jet stream and travels across continents, the Cornell Chronicle reported. Researchers discovered this has led to a global plastic cycle as microplastics permeate the environment, according to The Guardian.
"We found a lot of legacy plastic pollution everywhere we looked; it travels in the atmosphere and it deposits all over the world," Janice Brahney, lead author of the study and Utah State University assistant professor of natural resources, told the Cornell Chronicle. "This plastic is not new from this year. It's from what we've already dumped into the environment over several decades."
In the study, published in the journal Proceedings of the National Academy of Sciences, researchers tested the most likely sources of more than 300 samples of airborne microplastics from 11 sites across the western U.S. To their surprise, the researchers found that almost none of the atmospheric microplastics came from plastic waste in cities and towns. "It just didn't work out that way," Professor Natalie Mahowald from Cornell University, who was part of the research team, told The Guardian.
It turns out that 84 percent of atmospheric microplastics came from roads, 11 percent from oceans and five percent from agricultural soil dust, the scientists wrote.
"We did the modeling to find out the sources, not knowing what the sources might be," Mahowald told the Cornell Chronicle. "It's amazing that this much plastic is in the atmosphere at that level, and unfortunately accumulating in the oceans and on land and just recirculating and moving everywhere, including remote places."
The scientists say the level of plastic pollution is expected to increase, raising "questions on the impact of accumulating plastics in the atmosphere on human health. The inhalation of particles can be irritating to lung tissue and lead to serious diseases," The Guardian reported.
The study coincides with other recent reports by researchers, who confirmed the existence of microplastics in New Zealand and Moscow, where airborne plastics are turning up in remote parts of snowy Siberia.
In the most recent study, scientists also learned that plastic particles were more likely to be blown from fields than roads in Africa and Asia, The Guardian reported.
As plastic production increases every year, the scientists stressed that there remains "large uncertainties in the transport, deposition, and source attribution of microplastics," and wrote that further research should be prioritized.
"What we're seeing right now is the accumulation of mismanaged plastics just going up. Some people think it's going to increase by tenfold [per decade]," Mahowald told The Guardian. "But maybe we could solve this before it becomes a huge problem, if we manage our plastics better, before they accumulate in the environment and swirl around everywhere."