This website uses cookies to ensure you get the best experience while browsing it. By clicking 'Got It' you're accepting these terms.
8 Grossest Things the FDA Allows in Your Food
Nov. 24, 2015 09:07AM EST
Food
No matter how unhealthy or disgusting it may seem, it's pretty much inevitable that there's some sort of ick-producing thing in the food we eat. It's true even for food grown in your own backyard—produce from your garden often comes with a healthy dose of dirt and bugs.
But on an industrial scale? Well, the same holds true there: dirt, grime, bugs, mold, parasites—you name it. It's pretty much impossible to grow food that is 100 percent free of any foreign matter. But that doesn't get food producers off the hook—the U.S. Food and Drug Administration (FDA) does, in fact, regulate the amount of stuff that is allowed in certain foods.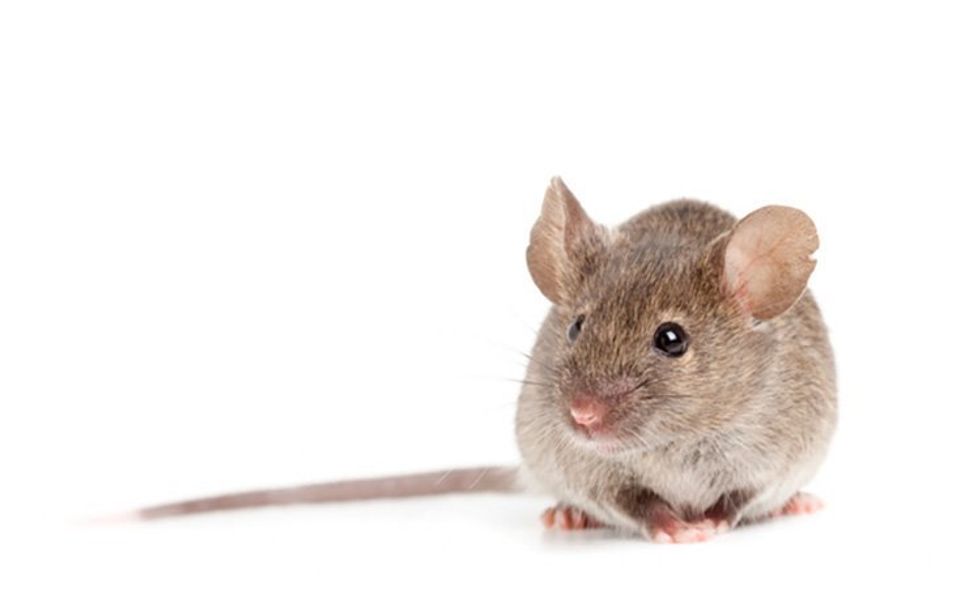 But if your homegrown spinach can be covered in gross stuff, is it really all that shocking that commercially-grown spinach can, too? The FDA makes the important point that these levels are not, well, normal—they just represent the absolute highest amount of foreign matter allowed. The FDA assures us in the introduction to its defect guide, "The defect levels do not represent an average of the defects that occur in any of the products—the averages are actually much lower."
It's not totally likely that most of the food you eat is crawling with bugs and covered in dirt and, as the FDA also points out, these concerns are mostly aesthetic, not health-related. So while it might seem absolutely disgusting that there are so many creepy-crawlies in the foods we eat, but it's not nearly as dangerous as it sounds.
Read on for some of the least-appetizing things the FDA allows in our food system. (Just don't read this list before lunch).
1. Mold in Cranberry Sauce
This Thanksgiving staple can contain an average 14 percent mold count in each can.
2. Bugs in Frozen Broccoli
Teeny-tiny pests like thrips, aphids and mites can wreak havoc in both backyard gardens and commercially-grown crops. Frozen broccoli is allowed to contain as many as 59 of these bugs per 100 grams of florets.
3. Rodent Hair in Flour
Find any more than one rodent hair per 50 grams of flour and you're in trouble. And, yep, that means that it's perfectly okay for a one-pound bag of flour to contain eight rodent hairs.
4. Maggots in Canned Mushrooms
Canned mushrooms can contain 19 maggots per 100 grams after they've been drained and will still fall within the FDA's regulations.
5. Pits in Pitted Olives
Oh, that terrible feeling when you bite into an olive that's supposed to be pitted and you find, well, a pit. The FDA allows a little more than one percent of pitted olives to contain whole pits or pit fragments.
6. Fly Eggs in Canned Citrus Juice 
Nope, that isn't pulp—canned citrus can contain up to four fly eggs per 250 ml. This means that, for every gallon of canned citrus juice, there can be up to 15 fly eggs.
7. Sand and Grit in Raisins 
Sand and whatever the FDA means by the term "grit" can be present in raisins at a rate of up to 40 mgs per 100 grams.
8. Parasitic Cysts in Blue Fin/Freshwater Herring 
Phew! Not every single one of these fish can contain parasitic cysts—just 59 percent of the catch. What a relief!
Sufficiently grossed out? If you want a little more control over what gets left on your food, try growing your own. Here's a list of easy vegetables and herbs you can start growing indoors.
YOU MIGHT ALSO LIKE
Why We Must Stop Drinking Bottled Water
Food Advocacy Group to Sue FDA Over Controversial Approval of GMO Salmon
Indoor Veggie Garden Lets You Grow Your Own Food Right in Your Kitchen
EcoWatch Daily Newsletter
Insects play a vital role in ecosystems and humans are particularly dependent on them for food.
Dmitry Grigoriev / Unsplash
By Ajit Niranjan
Seven 'no-regret' actions could rescue insects on the road to extinction, a new roadmap for conservation says, helping ecosystems even where a lack of research means scientists cannot prove benefits to individual species.
Visitors to the Hollywood & Highland mall in Hollywood wear face masks on Jan. 27 . Five people in the U.S. have tested positive for the deadly strain of Coronavirus, one each in Washington, Illinois and Arizona, and two in Southern California, according to the U.S. Centers for Disease Control and Prevention. ROBYN BECK / AFP / Getty Images
Workers evacuate the Lonja del Comercio (Commerce Market) in Havana, Cuba after an earthquake rattled the island Tuesday. ADALBERTO ROQUE / AFP via Getty Images
A 7.7 magnitude earthquake shook the Caribbean Tuesday, rattling people from Miami to Mexico.
New Jersey will be the first state in the U.S. to require builders to take the climate crisis into consideration before seeking permission for a project.
The Director of the Chinese Center for Disease Control and Prevention, Gao Fu speaks on Jan. 26 during a press briefing on studying the 2019-nCoV coronavirus and developing a vaccine to prevent it. Roman Balandin / TASS / Getty Images