8 Celebrities Calling for Climate Action
Feb. 03, 2015 03:21PM EST
Climate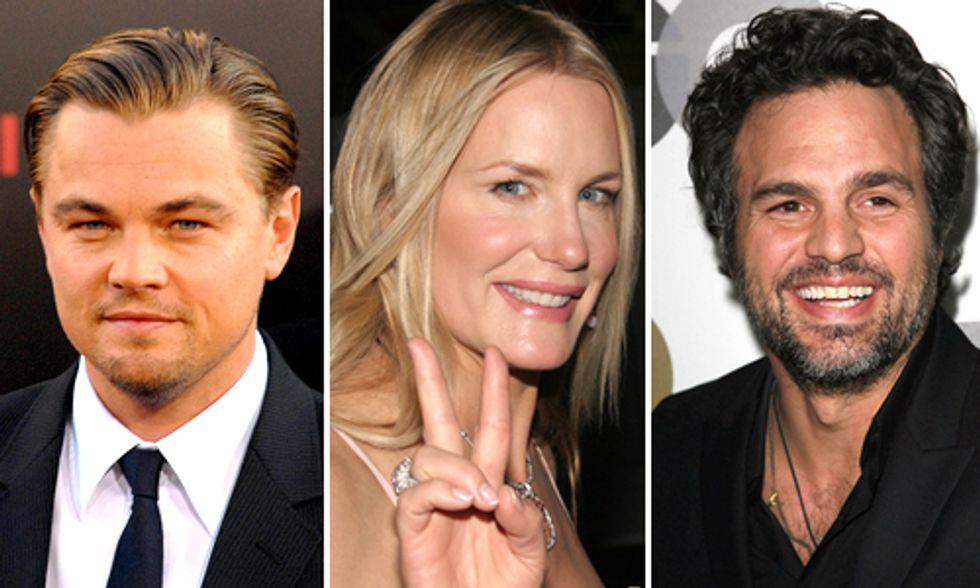 Now that the Super Bowl is over and we can hopefully forget about deflategate, the next big TV event is the Oscars on Feb. 22. This year we're using the "Oscar buzz" to help highlight the great work that celebrities are doing to fight climate change.
There are millions of people all over the world taking action to fight climate change, but an endorsement from a celeb never hurts. Since the UN just confirmed 2014 the hottest year on record and with the Paris climate talks in December, these celebrities are sure to continue to demand climate action now.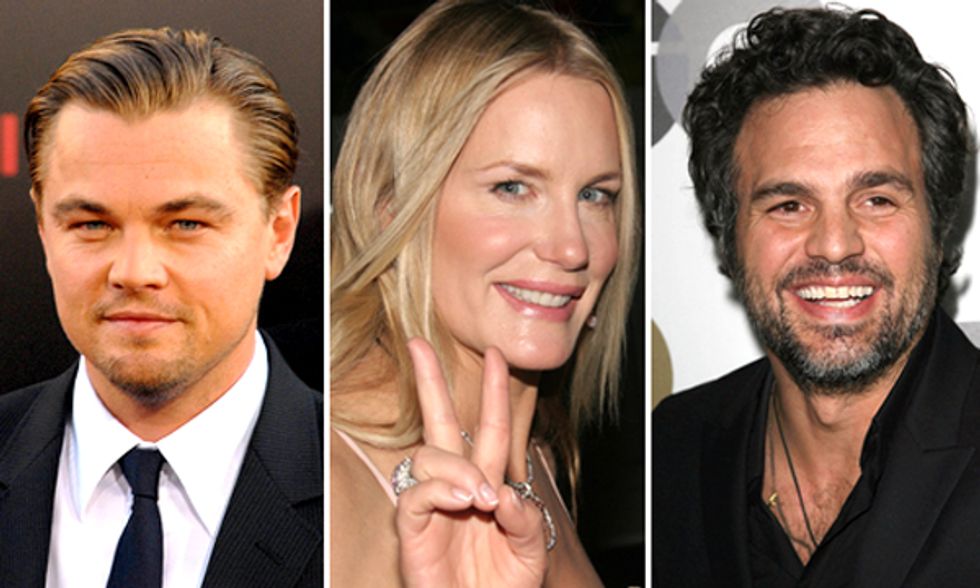 Daryl Hannah is a longtime climate activist, putting her body on the line and getting arrested five times during protests for mountaintop removal, fracking and the Keystone XL pipeline. Her website, dhlovelife.com, helps share solutions on how to live more harmoniously with the planet and all other living things. Hannah works closely with indigenous peoples—those who have already been negatively impacted by Alberta tar sands extraction and those who will be if the Keystone XL pipeline is approved.
Mark Ruffalo has been an outspoken advocate against fracking and the Keystone XL pipeline, and in favor of a 100 percent renewable energy future. In September, he participated in the People's Climate March and promoted 11-year-old Itzcuauhtli who took a 45-day vow of silence demanding climate action. In September, Ruffalo appeared on The Climate Reality Project's 24 Hours of Reality.
Leonardo DiCaprio
Leonardo DiCaprio is the UN Messenger of Peace and with good reason. He has been advocating for action on climate change for years. Before wanting to be an actor, DiCaprio says he dreamt of being a marine biologist. In October, the Leonardo DiCaprio Foundation donated $2 million to toward marine conservation and ocean protection projects. UN Secretary General Ban Ki-Moon called DiCaprio "a new voice for climate advocacy." DiCaprio was a featured speaker at the UN Climate Summit in New York City in September. Watch here as he delivers a powerful speech at this year's Our Ocean conference.
Neil Young
Along with Farm Aid and Harvest for Hope concerts last year, Neil Young also took a strong stance against GMOs in 2014. When Starbucks teamed up with Monsanto to sue Vermont over its GMO labeling law, Young publicly announced his boycott of Starbucks. Watch Neil Young sing a duet with Stephen Colbert of his song, "Who's Going to Stand Up?"
Robert Redford's Sundance Film Festival just wrapped up last weekend, and the famed actor and director took the opportunity to sit down with Amy Goodman from Democracy Now! to talk about pressing environmental issues. He stressed that fossil fuels need to stay in the ground, Keystone XL is a bad decision and renewable energy is the future.
Willie Nelson
Last fall, the old Texan crooner joined Neil Young in headlining a sold-out concert, Harvest for Hope, in Nebraska to protest the Keystone XL pipeline. The pair are not new to benefit concerts. Willie Nelson and Young have spearheaded Farm Aid Concerts since 1985 with proceeds going to small farmers. Nelson also voiced his opposition to mountaintop removal in 2014 with a video in which he sings "America the Beautiful" over the horrific images of mountaintop mining.
Jason Mraz
Jason Mraz joined artists such as Michael Franti, Maroon 5, Linkin Park and Guster to voice his opposition to illegal logging. The artists partnered with the Environmental Investigation Agency and REVERB to urge consumers of musical instruments to find out where their wood comes from. Mraz has been active in the environmental movement for years. Last September, he participated in The Climate Reality Project's 24 Hours of Reality to promote taking action on climate change.
Julia Louis-Dreyfus
That's right, Elaine from Seinfeld is an environmental activist. When she's not acting as the funniest vice president ever on Veep, Julia Louis-Dreyfus is an advocate for the planet. She has been an outspoken opponent of the Keystone XL pipeline and appeared in a video which urged President Obama to reject the proposal. She has donated millions to various environmental organizations and worked to get Proposition O passed, thus allocating $500 million for cleaning up Los Angeles' water supply.
YOU MIGHT ALSO LIKE
UN Confirms 2014 Was 'Hottest Year on Record'
EcoWatch Daily Newsletter