710 Miles of Critical Habitat Protected for Two Endangered Fish
Feb. 22, 2012 11:00AM EST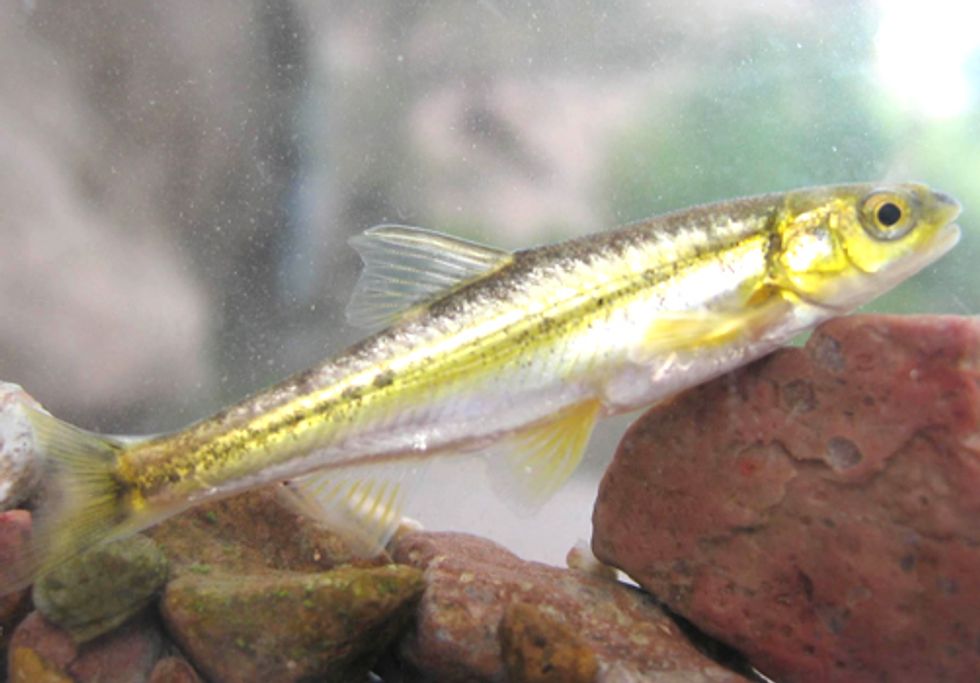 In response to a lawsuit brought by the Center for Biological Diversity, the U.S. Fish and Wildlife Service on Feb. 22 finalized designation of 710 river miles of protected critical habitat for the spikedace and loach minnow—two southwestern fish that have been eliminated from more than 80 percent of their historic ranges in Arizona and New Mexico. The agency also uplisted the two fish from "threatened" to "endangered"—a government acknowledgment that they both need, and will receive, more federal protection. The fish, whose populations are declining, are being driven toward extinction by habitat loss and the spread of invasive species.
"Federal recognition of the precarious status of these two fish species should raise a general alarm—we need to take emergency action to protect Southwest rivers and streams," said Noah Greenwald, endangered species director at the Center. "These two fishes aren't an isolated example; there's an extinction crisis across the board in southwestern rivers. Habitat destruction and invasive species are putting nearly all the native fish, frog and other aquatic species at risk."
The Center petitioned to have the spikedace and loach minnow uplisted to endangered in 1993. At that time, the Fish and Wildlife Service found the species "warranted" a change in status, but deemed the change "precluded" by listing of other species. Following litigation by Catron County and the New Mexico Cattle Growers' Association against previous designations of critical habitat, the Bush administration protected just 522 river miles in 2005. The Center challenged this designation, resulting in the Feb. 22 designation of 710 river miles, including portions of the Verde, Blue, Black, San Francisco and Gila rivers and Eagle, Bonita, Aravaipa and Tonto creeks.
"Saving endangered species means protecting the places they live," said Greenwald. "Critical habitat will let these two small fish survive, yes, but it'll also benefit the people of the Southwest, who will still have the chance to see living rivers."
A number of areas were excluded from the critical habitat despite being essential to the fishes' survival, including portions of the San Pedro, Verde, White and San Francisco rivers and Eagle Creek, based on argued conflicts with national security on Fort Huachuca and management by tribes and the mining company Freeport-McMoRan.
"Even though they're not officially part of the fishes' critical habitat, we're really hoping these rivers will be maintained and recovered—both for spikedace and loach minnows and also for the many other rare species that depend on these waters for survival," said Greenwald.
For more information, click here.
EcoWatch Daily Newsletter
Recent Stories from EcoWatch