70 American Cities Ranked Based on Access to Uber and Other Car-Free Options
Feb. 04, 2015 11:53AM EST
Business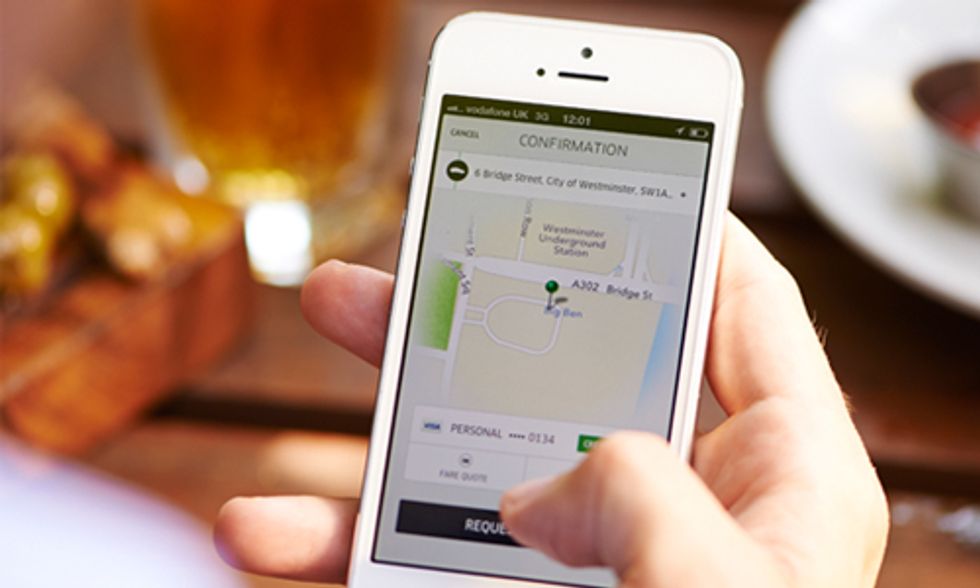 The facts are indisputable: Americans are driving less and car ownership is down, especially among younger people. A plethora of transportation options has come online in recent years: car-sharing, ride-sharing, bike-sharing, new taxi services and improved public transit. And while navigating these options has been daunting in the past, new technology-based tools and smartphone apps have been developed to make it easier.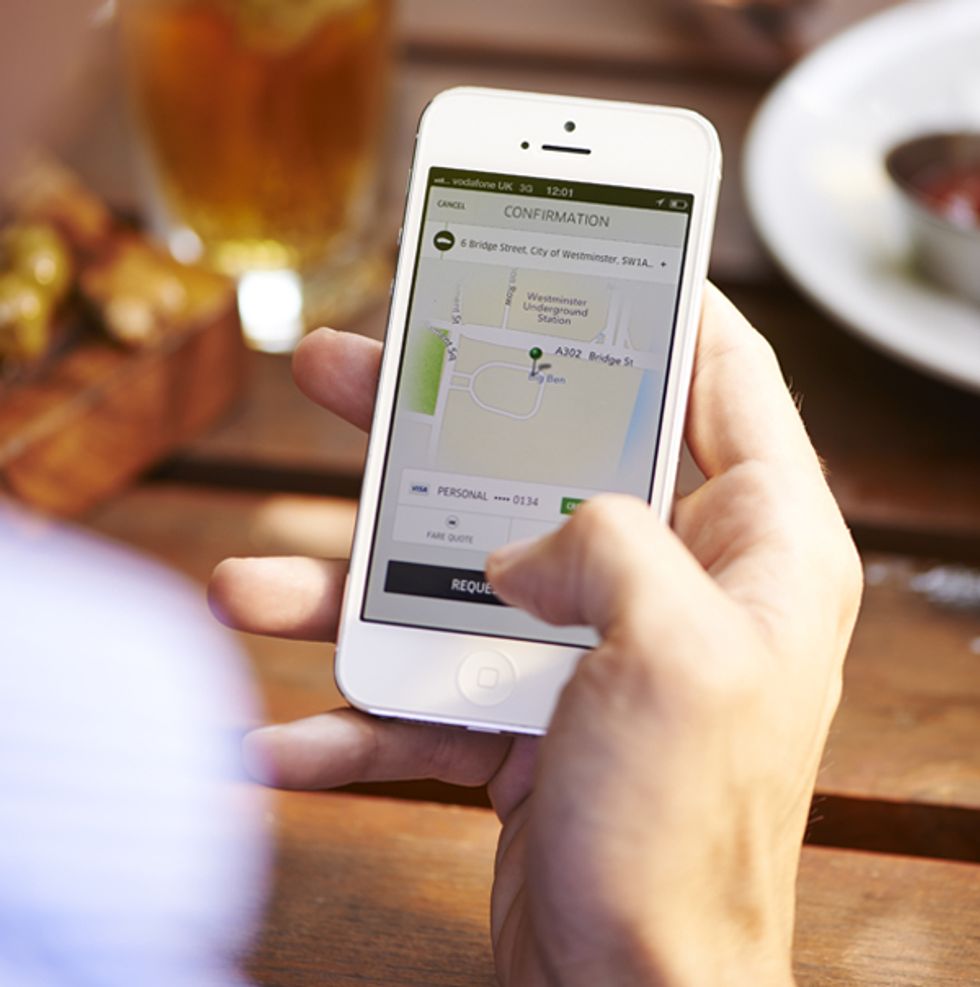 A new report from U.S. PIRG and Frontier Group, The Innovative Transportation Index, explores the range of available options for accessing alternatives to car ownership and reveals the cities where these technologies and tools make not owning a car a more attractive option.
"Technology is fueling a revolution in transportation," the report says. "Rapid technological advances have enabled the creation of new transportation tools that make it possible for more Americans to live full and engaged lives without owning a car. Many of these new tools have been in existence for less than a decade—some for less than five years—but they have spread rapidly to cities across the United States."
The report looked at 11 technology-based transportation services and 70 cities. It found that 19 cities with a combined population of nearly 28 million have access to at least eight of the 11, and other cities are rapidly joining them.
Car-sharing options such as car co-ops, allowing users access to a car when needed without the burden of owning one, took hold in car-unfriendly New York a couple of decades ago, and public transit, taxis and carpooling aka "ride-sharing" have been around for a long time. But the growth of new technology has made all of them easier to access. Ride-sourcing services like Uber and Lyft, which pick up riders at their location on demand through via a smartphone app, are new and exist primarily because of new web-based technology.
"None of these options even existed a few years ago, and this trend is just beginning," said Phineas Baxandall, transportation program director at U.S. PIRG. "Technology has given people new convenient ways to get around more freely without having to own a car."
For traditional options like public transportation and taxis, new apps allow users to access static and real-time transit information, purchase tickets or hail (and pay for) taxis online, making using these options more convenient and attractive. Both transit information and taxi hailing are available in more than half the cities surveyed, while virtual ticketing—still in its infancy—is only available in six. Multi-modal apps, which allow users to see a side-by-side comparison of various transportation options—including walking, driving, biking, public transportation and car-sharing—are becoming widespread, available in 47 of the 70 cities surveyed.
"Bike share is the perfect example of how successful 21st century cities are using technology to re-imagine how we get around," said Jay Walder, CEO of Motivate, which runs the largest bike share systems in the country. "It's personalized to how you want to travel and flexible enough to evolve with cities in real time, as new travel patterns emerge and neighborhoods change. This excellent report makes clear that people are now expecting cities to embrace bike share and similar options if they want to grow and thrive."
The survey found that Austin, Texas is the most alternative transportation friendly U.S. city and the only city to have all 11 of the services. San Francisco and Washington DC followed, with 10 each. An additional seven cities had eight: Boston, Los Angeles, New York, Portland (Oregon), Denver, Minneapolis, San Diego and Seattle. It dubbed those as cities having "abundant choices."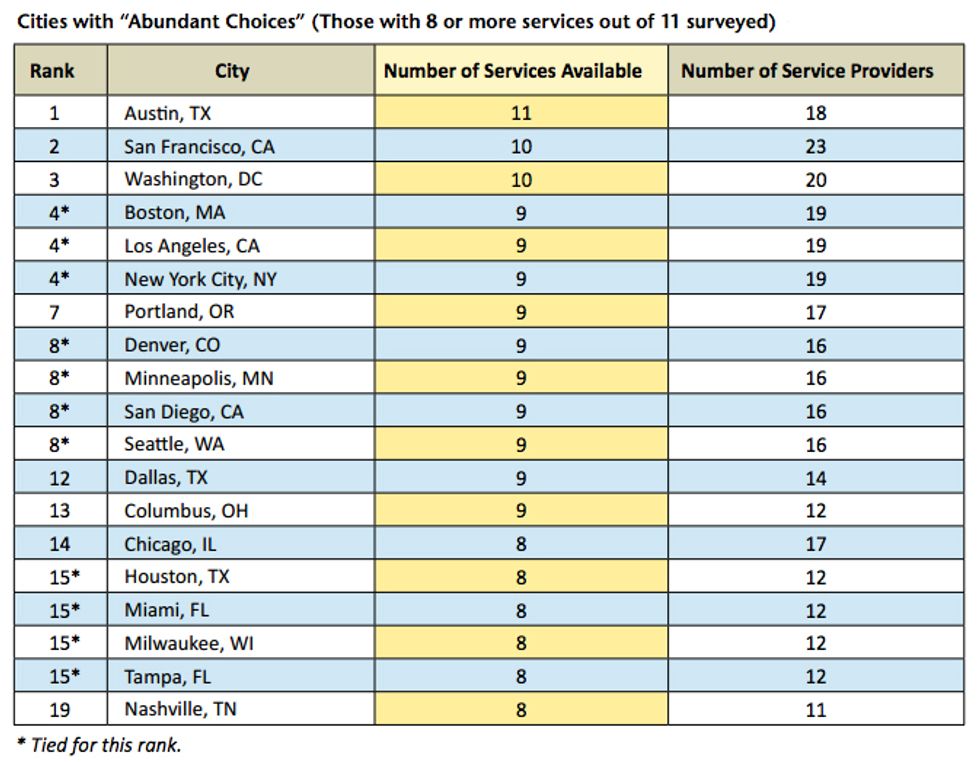 "I'm so proud that the car capital of the world is evolving into a tech-transportation capital," said Los Angeles Mayor Eric Garcetti. "LA's transportation options have grown at a break-neck speed, on pace with our tech industry, to the benefit of our environment and our economy."
It also named 35 cities as having "growing choices," between 5-7 of the options. They included category leaders Orlando, Atlanta, Louisville, St. Louis, Baltimore, Cleveland, Kansas City, Newark, Pittsburgh, Raleigh, Sacramento and Salt Lake City. "Several are already planning the addition of new technology-enabled services within the next year," the report said.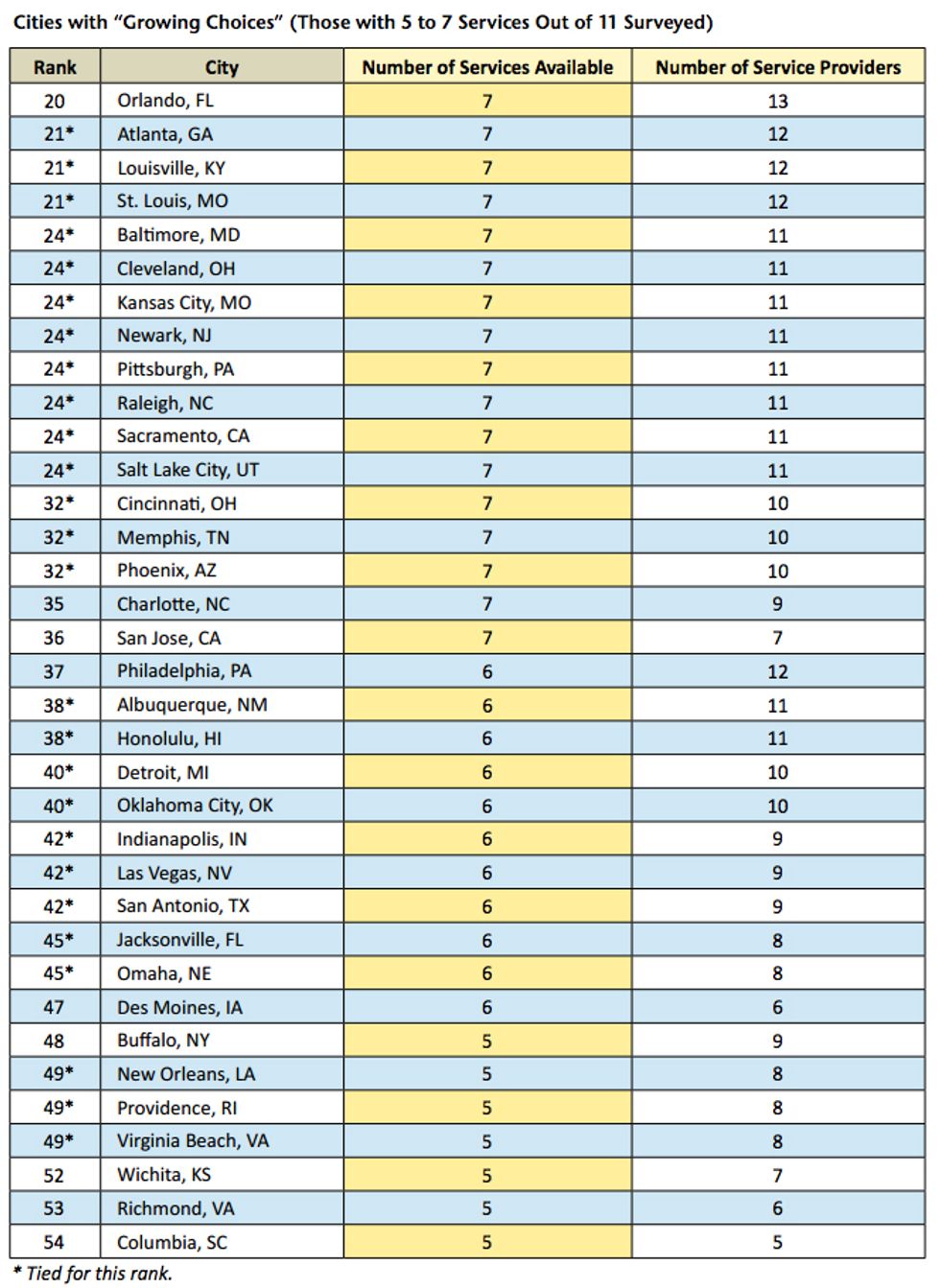 "The cities in this report should be proud of helping to bring new transportation choices," said Baxandall. "These new tech-enabled options will play a big role in defining what our cities look like in the years to come."
Finally, the "emerging choices" category includes cities with fewer than half the options, many of them smaller cities in rural states with fewer transportation options overall. These cities include places like Boise, Idaho; Little Rock, Arkansas; Anchorage, Alaska; Portland, Maine; and Cheyenne, Wyoming, which all had four or less, with several having only one. But it said that even these cities stand to benefit from these new technology-based options.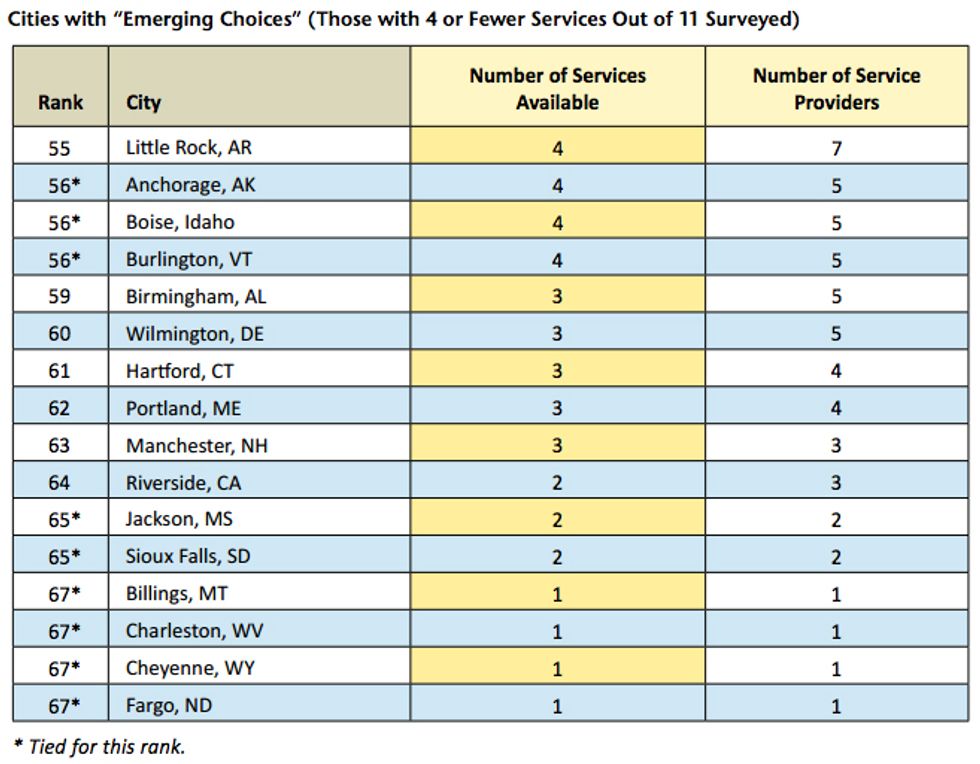 "Expanding the availability of shared-use transportation modes and other technology-enabled tools can give more Americans the freedom to live 'car-free' or 'car-light' lifestyles," said Jeff Inglis, a policy analyst at Frontier Group and co-author of the report. "Smartphone apps and new transportation services are making it easier for people to get where they need and want to go, while avoiding many costs associated with owning, insuring and maintaining a private vehicle."
YOU MIGHT ALSO LIKE
8 Reasons to Adopt a Car-Free Lifestyle
5 Largest Public Transit Systems in the U.S.
City Doubles Bike Sharing Program As Urban Sustainability Initiatives Thrive
EcoWatch Daily Newsletter
Related Articles from EcoWatch