This website uses cookies to ensure you get the best experience while browsing it. By clicking 'Got It' you're accepting these terms.
"My doctor says I have a fatty liver and I should stay away from fat," writes this week's house call. "Are high-fat foods the culprit here? Any tips to help with a fatty liver?"
Indeed, your doctor is right to feel concern: Fatty liver is a dangerous yet misunderstood disease. In America, it affects 90 million of us and 17 percent of our children.
Think about foie gras, the French delicacy made from duck or goose liver. It is made by force-feeding the animals a combination of sugar with corn and starch (a really sad, horrible practice), intentionally creating a fatty liver.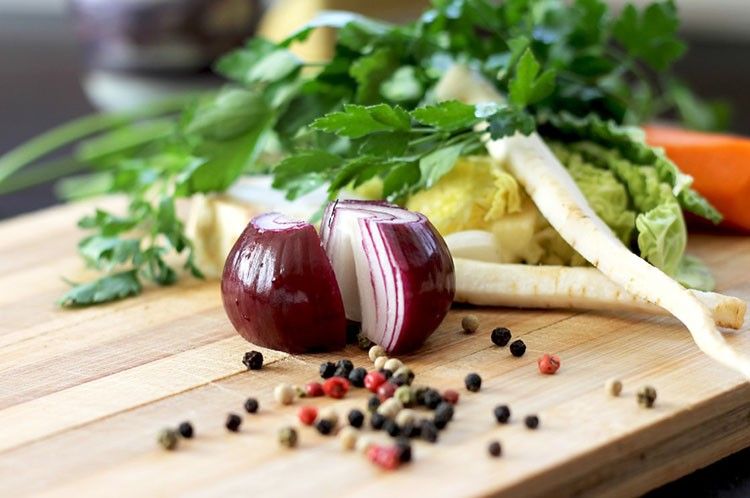 So if you're gorging on sugar and starch, you're essentially doing the same thing with your own liver. Fatty liver literally means your liver fills with fat, paving the path for chronic disease and inflammation.
You might be surprised to learn the primary culprit here. Research shows that carbs (and not fat) produce more fat in your belly and liver.
Sugar switches on fat production in your liver, creating an internal process called lipogenesis, which is your body's normal response to sugar.
Fructose, the most detrimental sugar that heads directly to your liver, actually ramps up lipogenesis. That explains why sugar, especially fructose, becomes the chief cause of liver disease and the leading cause of liver transplants.
What's so bad about having a fatty liver? Well, among its numerous repercussions include inflammation, which triggers insulin resistance and pre-diabetes, meaning your body deposits fat in your liver and organs including your belly (called visceral fat).
It gets worse. Excess sugar and starch creates more serious problems including high triglycerides, low HDL ("good" cholesterol) and high amounts of small LDL (dangerous cholesterol particles that cause heart attacks). Fatty liver also increases your heart attack risk.
Sadly, most people have no idea they have a fatty liver. Today we're even seeing 12-year-old boys with fatty livers because they guzzled soda for years and now need liver transplants. Fructose, the primary sweetener in sodas, is a key player in the ever-increasing rates of nonalcoholic fatty liver disease (NAFLD).
We're feeding children fructose and other highly toxic substances, setting the dismal stage for liver transplants, high blood pressure, diabetes, heart disease and abnormal cholesterol. Doctors then prescribe numerous medications to alleviate these and other issues. Overall, it becomes a bleak picture.
I mentioned earlier sugar, not fat, creates fatty liver. Here's where it gets interesting: Dietary fat actually turns offthe fat production factory in your liver.
You see, unlike carbohydrates and protein, dietary fat does not trigger your pancreas to secrete insulin or stress out your liver. Your body prefers to burn rather than store dietary fat, unless you combine it with carbs. When you eat the right fats, you increase your metabolism, stimulate fat burning and decrease hunger.
One of my favorite fats is medium-chain triglycerides or MCTs, either in coconut oil or as a stand-alone oil.
To prevent or reverse fatty liver, you'll want to cut processed carbs and increase healthy fat intake, especially saturated—yes, saturated—fats from healthy foods like coconut and grass-fed beef.
I realize all of this might sound confusing. After all, our government tells us to limit saturated fats to 7 to 10 percent of our calories even with the updated dietary guidelines (which science doesn't support, by the way). We've demonized saturated fat for so long that we've missed the purple elephant in the room: sugar.
Thankfully, newer guidelines tell us to limit sugar intake, however, they don't go far enough. These guidelines should be fine-tuned to include whole grains, which also break down into sugar in your body. According to current guidelines, you're still supposed to get one-quarter of your calories from sugar to be healthy. Crazy, right?
I discuss how fat can benefit your liver and many other dietary fat issues in Eat Fat, Get Thin, but the take-home message here is that healthy saturated fats lower inflammation when you eat them as part of a low-carb, high-fiber, omega 3 fatty acid-rich diet.
So how do you know if you have a fatty liver? If you eat lots of sugar and flour, have a little bit of belly fat or if you crave carbs, you probably have a fatty liver. To heal that fatty liver and avoid its vast detrimental repercussions, you want to get to the root of those problems.
Blood tests and an ultrasound can both detect fatty liver. If your blood test comes back abnormal, you must take it seriously. Even if your test comes back normal, don't think you're off the hook. A liver function test doesn't always detect a fatty liver. An ultrasound is more sensitive.
Fortunately, you can employ some simple but powerfully effective strategies to reverse or prevent fatty liver. I've found these diet, exercise and supplement strategies greatly benefit my patients.
1. Eliminate all high-fructose corn syrup (HFCS). Even when it comes in so-called healthy foods like salad dressings, don't eat it. To put things into perspective, one serving of commercially made tomato sauce can have more fructose than a serving of Oreo sandwich cookies!
2. Get rid of white, processed flour and eliminate or greatly reduce starch. Even whole grain flours can be a problem. They increase your blood sugar levels, stressing your liver and resulting in high triglycerides, which promotes a fatty liver.
3. Add healthy fats. Functional Medicine becomes so simple: To heal the body, you remove the bad stuff and add in the good stuff. Incorporate anti-inflammatory, liver-healing foods like low-sugar fruit, vegetables, nuts, seeds, lean animal protein like chicken and fish and good, healthy fats like olive oil, macadamia nut oil, avocados, coconut oil, grass-fed butter and fish oil. A great way to combat sugar damage is to eat plenty of these healthy fats. You can get a powerful 21-day plan to easily incorporate healthy fats in Eat Fat, Get Thin.
4. Improve your metabolism through exercise. Routine, daily exercise improves insulin resistance and reduces fatty liver. Start out with something simple like walking 30 minutes. More seasoned exercisers might incorporate high-intensity interval training (or burst training) and weight lifting.
5. Supplement intelligently. The right supplements can help bring your body back into balance while it heals. Herbs like milk thistle are great for supporting the liver. I also use nutrients like lipoic acid and N-acetyl-cysteine, which make powerful antioxidants to heal and rejuvenate your liver while increasing the powerful antioxidant glutathione. Other liver-healing nutrients include B vitamins and magnesium. You can find these and other quality supplements in my store.
6. Eat detoxifying, liver-repairing super foods. Regularly eat foods from the cruciferous family—like broccoli, cauliflower and Brussels sprouts, as well as leafy veggies like kale, collards, cabbage, arugula and watercress. At least a cup or two every day can help repair and heal the liver. Garlic and onions are amazing sulfur-rich foods that help detox the body. You'll find amazing recipes and more ways to incorporate these amazing foods in The Blood Sugar Solution 10-Day Detox Diet.
7. Power up with protein. Protein at every meal, especially breakfast, becomes key to balancing blood sugar and insulin, cutting cravings and providing your liver the raw materials it needs to detoxify optimally. Start the day with farm fresh eggs or a protein shake. I recommend my Whole Food Protein Shake. Include nuts, seeds, eggs, fish, chicken or grass-fed meat for protein at every meal. A serving size is four to six ounces or about the size of your palm.
You need a healthy liver to combat toxic junk and chemicals in your environment. A healthy liver means your body stays healthy, you don't get sick and you maintain plenty of energy.
YOU MIGHT ALSO LIKE
5 Ways Eating Processed Foods Messes with Your Body
11 Unexpected Health Benefits of Drinking Your Morning Joe
6 Alternatives to Milk: Which Is the Healthiest?
EcoWatch Daily Newsletter
Extreme weather events supercharged by climate change in 2012 led to nearly 1,000 more deaths, more than 20,000 additional hospitalizations, and cost the U.S. healthcare system $10 billion, a new report finds.
Giant sequoia trees at Sequoia National Park, California. lucky-photographer / iStock / Getty Images Plus
A Bay Area conservation group struck a deal to buy and to protect the world's largest remaining privately owned sequoia forest for $15.6 million. Now it needs to raise the money, according to CNN.
This aerial view shows the Ogasayama Sports Park Ecopa Stadium, one of the venues for 2019 Rugby World Cup. MARTIN BUREAU / AFP / Getty Images
The Rugby World Cup starts Friday in Japan where Pacific Island teams from Samoa, Fiji and Tonga will face off against teams from industrialized nations. However, a new report from a UK-based NGO says that when the teams gather for the opening ceremony on Friday night and listen to the theme song "World In Union," the hypocrisy of climate injustice will take center stage.
Vera_Petrunina / iStock / Getty Images Plus
By Wudan Yan
In June, New York Times journalist Andy Newman wrote an article titled, "If seeing the world helps ruin it, should we stay home?" In it, he raised the question of whether or not travel by plane, boat, or car—all of which contribute to climate change, rising sea levels, and melting glaciers—might pose a moral challenge to the responsibility that each of us has to not exacerbate the already catastrophic consequences of climate change. The premise of Newman's piece rests on his assertion that traveling "somewhere far away… is the biggest single action a private citizen can take to worsen climate change."

Volunteer caucasian woman giving grain to starving African children.
Bartosz Hadyniak / E+ / Getty Images
Food will be scarce, expensive and less nutritious," CNN warns us in its coverage of the UN's new "Climate Change and Land" report. The New York Times announces that "Climate Change Threatens the World's Food Supply."
By Adam Vaughan
Two-thirds of people in the UK think the amount people fly should be reined in to tackle climate change, polling has found.
Climate Week NYC
On Monday, Sept. 23, the Climate Group will kick off its 11th annual Climate Week NYC, a chance for governments, non-profits, businesses, communities and individuals to share possible solutions to the climate crisis while world leaders gather in the city for the UN Climate Action Summit.
By Pam Radtke Russell in New Orleans
Local TV weather forecasters have become foot soldiers in the war against climate misinformation. Over the past decade, a growing number of meteorologists and weathercasters have begun addressing the climate crisis either as part of their weather forecasts, or in separate, independent news reports to help their viewers understand what is happening and why it is important.