This website uses cookies to ensure you get the best experience while browsing it. By clicking 'Got It' you're accepting these terms.
7 Ways to Heal a Fatty Liver
May. 07, 2016 09:38AM EST
"My doctor says I have a fatty liver and I should stay away from fat," writes this week's house call. "Are high-fat foods the culprit here? Any tips to help with a fatty liver?"
Indeed, your doctor is right to feel concern: Fatty liver is a dangerous yet misunderstood disease. In America, it affects 90 million of us and 17 percent of our children.
Think about foie gras, the French delicacy made from duck or goose liver. It is made by force-feeding the animals a combination of sugar with corn and starch (a really sad, horrible practice), intentionally creating a fatty liver.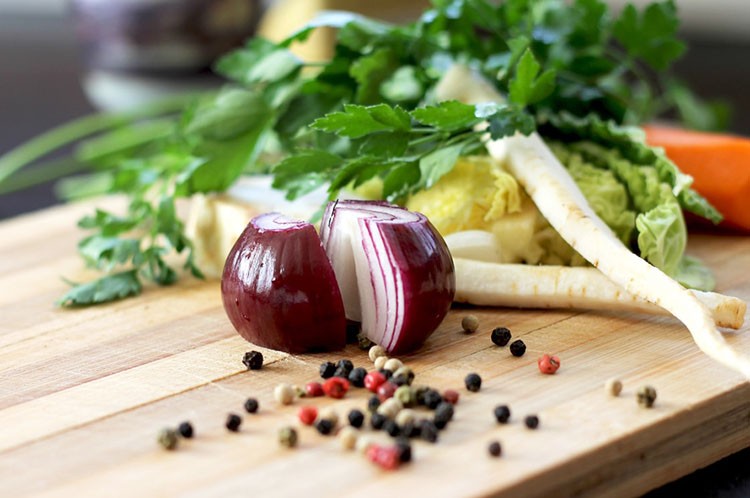 So if you're gorging on sugar and starch, you're essentially doing the same thing with your own liver. Fatty liver literally means your liver fills with fat, paving the path for chronic disease and inflammation.
You might be surprised to learn the primary culprit here. Research shows that carbs (and not fat) produce more fat in your belly and liver.
Sugar switches on fat production in your liver, creating an internal process called lipogenesis, which is your body's normal response to sugar.
Fructose, the most detrimental sugar that heads directly to your liver, actually ramps up lipogenesis. That explains why sugar, especially fructose, becomes the chief cause of liver disease and the leading cause of liver transplants.
What's so bad about having a fatty liver? Well, among its numerous repercussions include inflammation, which triggers insulin resistance and pre-diabetes, meaning your body deposits fat in your liver and organs including your belly (called visceral fat).
It gets worse. Excess sugar and starch creates more serious problems including high triglycerides, low HDL ("good" cholesterol) and high amounts of small LDL (dangerous cholesterol particles that cause heart attacks). Fatty liver also increases your heart attack risk.
Sadly, most people have no idea they have a fatty liver. Today we're even seeing 12-year-old boys with fatty livers because they guzzled soda for years and now need liver transplants. Fructose, the primary sweetener in sodas, is a key player in the ever-increasing rates of nonalcoholic fatty liver disease (NAFLD).
We're feeding children fructose and other highly toxic substances, setting the dismal stage for liver transplants, high blood pressure, diabetes, heart disease and abnormal cholesterol. Doctors then prescribe numerous medications to alleviate these and other issues. Overall, it becomes a bleak picture.
I mentioned earlier sugar, not fat, creates fatty liver. Here's where it gets interesting: Dietary fat actually turns offthe fat production factory in your liver.
You see, unlike carbohydrates and protein, dietary fat does not trigger your pancreas to secrete insulin or stress out your liver. Your body prefers to burn rather than store dietary fat, unless you combine it with carbs. When you eat the right fats, you increase your metabolism, stimulate fat burning and decrease hunger.
One of my favorite fats is medium-chain triglycerides or MCTs, either in coconut oil or as a stand-alone oil.
To prevent or reverse fatty liver, you'll want to cut processed carbs and increase healthy fat intake, especially saturated—yes, saturated—fats from healthy foods like coconut and grass-fed beef.
I realize all of this might sound confusing. After all, our government tells us to limit saturated fats to 7 to 10 percent of our calories even with the updated dietary guidelines (which science doesn't support, by the way). We've demonized saturated fat for so long that we've missed the purple elephant in the room: sugar.
Thankfully, newer guidelines tell us to limit sugar intake, however, they don't go far enough. These guidelines should be fine-tuned to include whole grains, which also break down into sugar in your body. According to current guidelines, you're still supposed to get one-quarter of your calories from sugar to be healthy. Crazy, right?
I discuss how fat can benefit your liver and many other dietary fat issues in Eat Fat, Get Thin, but the take-home message here is that healthy saturated fats lower inflammation when you eat them as part of a low-carb, high-fiber, omega 3 fatty acid-rich diet.
So how do you know if you have a fatty liver? If you eat lots of sugar and flour, have a little bit of belly fat or if you crave carbs, you probably have a fatty liver. To heal that fatty liver and avoid its vast detrimental repercussions, you want to get to the root of those problems.
Blood tests and an ultrasound can both detect fatty liver. If your blood test comes back abnormal, you must take it seriously. Even if your test comes back normal, don't think you're off the hook. A liver function test doesn't always detect a fatty liver. An ultrasound is more sensitive.
Fortunately, you can employ some simple but powerfully effective strategies to reverse or prevent fatty liver. I've found these diet, exercise and supplement strategies greatly benefit my patients.
1. Eliminate all high-fructose corn syrup (HFCS). Even when it comes in so-called healthy foods like salad dressings, don't eat it. To put things into perspective, one serving of commercially made tomato sauce can have more fructose than a serving of Oreo sandwich cookies!
2. Get rid of white, processed flour and eliminate or greatly reduce starch. Even whole grain flours can be a problem. They increase your blood sugar levels, stressing your liver and resulting in high triglycerides, which promotes a fatty liver.
3. Add healthy fats. Functional Medicine becomes so simple: To heal the body, you remove the bad stuff and add in the good stuff. Incorporate anti-inflammatory, liver-healing foods like low-sugar fruit, vegetables, nuts, seeds, lean animal protein like chicken and fish and good, healthy fats like olive oil, macadamia nut oil, avocados, coconut oil, grass-fed butter and fish oil. A great way to combat sugar damage is to eat plenty of these healthy fats. You can get a powerful 21-day plan to easily incorporate healthy fats in Eat Fat, Get Thin.
4. Improve your metabolism through exercise. Routine, daily exercise improves insulin resistance and reduces fatty liver. Start out with something simple like walking 30 minutes. More seasoned exercisers might incorporate high-intensity interval training (or burst training) and weight lifting.
5. Supplement intelligently. The right supplements can help bring your body back into balance while it heals. Herbs like milk thistle are great for supporting the liver. I also use nutrients like lipoic acid and N-acetyl-cysteine, which make powerful antioxidants to heal and rejuvenate your liver while increasing the powerful antioxidant glutathione. Other liver-healing nutrients include B vitamins and magnesium. You can find these and other quality supplements in my store.
6. Eat detoxifying, liver-repairing super foods. Regularly eat foods from the cruciferous family—like broccoli, cauliflower and Brussels sprouts, as well as leafy veggies like kale, collards, cabbage, arugula and watercress. At least a cup or two every day can help repair and heal the liver. Garlic and onions are amazing sulfur-rich foods that help detox the body. You'll find amazing recipes and more ways to incorporate these amazing foods in The Blood Sugar Solution 10-Day Detox Diet.
7. Power up with protein. Protein at every meal, especially breakfast, becomes key to balancing blood sugar and insulin, cutting cravings and providing your liver the raw materials it needs to detoxify optimally. Start the day with farm fresh eggs or a protein shake. I recommend my Whole Food Protein Shake. Include nuts, seeds, eggs, fish, chicken or grass-fed meat for protein at every meal. A serving size is four to six ounces or about the size of your palm.
You need a healthy liver to combat toxic junk and chemicals in your environment. A healthy liver means your body stays healthy, you don't get sick and you maintain plenty of energy.
YOU MIGHT ALSO LIKE
5 Ways Eating Processed Foods Messes with Your Body
11 Unexpected Health Benefits of Drinking Your Morning Joe
6 Alternatives to Milk: Which Is the Healthiest?
EcoWatch Daily Newsletter
Offutt Air Force Base after flooding on March 17. U.S. Air Force / TSgt. Rachelle Blake
A regenerating stand of rainforest in northern Costa Rica. Matthew Fagan / CC BY-ND
By Matthew Fagan, Leighton Reid and Margaret Buck Holland
Tropical forests globally are being lost at a rate of 61,000 square miles a year. And despite conservation efforts, the global rate of loss is accelerating. In 2016 it reached a 15-year high, with 114,000 square miles cleared.
At the same time, many countries are pledging to restore large swaths of forests. The Bonn Challenge, a global initiative launched in 2011, calls for national commitments to restore 580,000 square miles of the world's deforested and degraded land by 2020. In 2014 the New York Declaration on Forests increased this goal to 1.35 million square miles, an area about twice the size of Alaska, by 2030.
Compassion Over Killing
By Cheryl Leahy
Do you think almond milk comes from a cow named Almond? Or that almonds lactate? The dairy industry thinks you do, and that's what it's telling the Food and Drug Administration (FDA).
For years, the dairy industry has been flexing its lobbying muscle, pressuring states and the federal government to restrict plant-based companies from using terms like "milk" on their labels, citing consumer confusion.
By Jeremy Deaton
A driver planning to make the trek from Denver to Salt Lake City can look forward to an eight-hour trip across some of the most beautiful parts of the country, long stretches with nary a town in sight. The fastest route would take her along I-80 through southern Wyoming. For 300 miles between Laramie and Evanston, she would see, according to a rough estimate, no fewer than 40 gas stations where she could fuel up her car. But if she were driving an electric vehicle, she would see just four charging stations where she could recharge her battery.
d3sign / Moment / Getty Images
Common sense should not be taken for granted when people are discussing nutrition.
A fire erupted Sunday at a petrochemical plant in Deer Park, Texas.
NowThis News / YouTube screenshot
By Andrea Germanos
A petrochemical plant near Houston continued to burn for a second day on Monday, raising questions about the quality and safety of the air.

The Deer Park facility is owned by Intercontinental Terminals Company (ITC), which said the fire broke out at roughly 10:30 a.m. Sunday. Seven tanks are involved, the company said, and they contain naptha, xylene, "gas blend stocks" and "base oil."
"It's going to have to burn out at the tank," Ray Russell, communications officer for Channel Industries Mutual Aid, which is aiding the response effort, said at a news conference. It could take "probably two days" for that to happen, he added.
The hillsides dyed orange with poppies may look like something out of a dream, but for the Southern California town of Lake Elsinore, that dream quickly turned into a nightmare.
The town of 66,000 people was inundated with around 50,000 tourists coming to snap pictures of the golden poppies growing in Walker Canyon as part of a superbloom of wildfires caused by an unusually wet winter, BBC News reported. The visitors trampled flowers and caused hours of traffic, The Guardian reported.
The Humane Society of the United States uncovered a one-year pesticide test on 36 beagles contracted by Dow AgroSciences at a Michigan lab.
The Humane Society of the United States / YouTube screenshot
A controversial pesticide test that would have resulted in the deaths of 36 beagles has been stopped, the Humane Society of the United States (HSUS) and the company behind the test announced Monday. The announcement comes less than a week after HSUS made the test public when it released the results of an investigation into animal testing at Charles River Laboratories in Michigan.
"We have immediately ended the study that was the subject of attention last week and will make every effort to rehome the animals that were part of the study," Corteva Agriscience, the agriculture division of DowDupont, said in a statement announcing its decision.