This website uses cookies to ensure you get the best experience while browsing it. By clicking 'Got It' you're accepting these terms.
"My doctor says I have a fatty liver and I should stay away from fat," writes this week's house call. "Are high-fat foods the culprit here? Any tips to help with a fatty liver?"
Indeed, your doctor is right to feel concern: Fatty liver is a dangerous yet misunderstood disease. In America, it affects 90 million of us and 17 percent of our children.
Think about foie gras, the French delicacy made from duck or goose liver. It is made by force-feeding the animals a combination of sugar with corn and starch (a really sad, horrible practice), intentionally creating a fatty liver.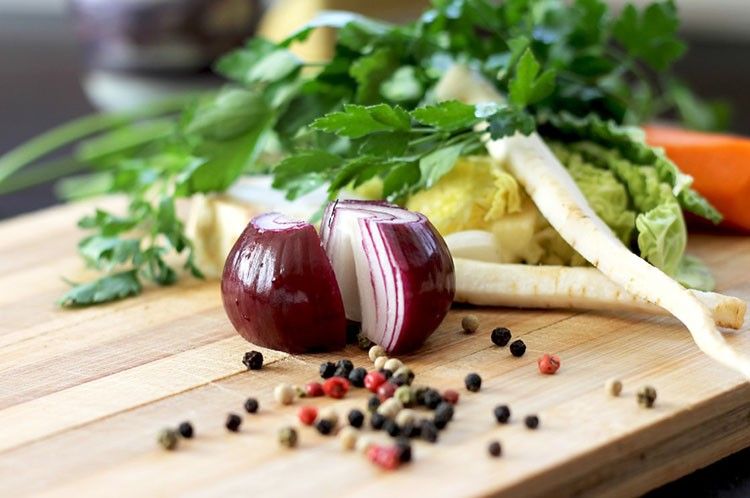 So if you're gorging on sugar and starch, you're essentially doing the same thing with your own liver. Fatty liver literally means your liver fills with fat, paving the path for chronic disease and inflammation.
You might be surprised to learn the primary culprit here. Research shows that carbs (and not fat) produce more fat in your belly and liver.
Sugar switches on fat production in your liver, creating an internal process called lipogenesis, which is your body's normal response to sugar.
Fructose, the most detrimental sugar that heads directly to your liver, actually ramps up lipogenesis. That explains why sugar, especially fructose, becomes the chief cause of liver disease and the leading cause of liver transplants.
What's so bad about having a fatty liver? Well, among its numerous repercussions include inflammation, which triggers insulin resistance and pre-diabetes, meaning your body deposits fat in your liver and organs including your belly (called visceral fat).
It gets worse. Excess sugar and starch creates more serious problems including high triglycerides, low HDL ("good" cholesterol) and high amounts of small LDL (dangerous cholesterol particles that cause heart attacks). Fatty liver also increases your heart attack risk.
Sadly, most people have no idea they have a fatty liver. Today we're even seeing 12-year-old boys with fatty livers because they guzzled soda for years and now need liver transplants. Fructose, the primary sweetener in sodas, is a key player in the ever-increasing rates of nonalcoholic fatty liver disease (NAFLD).
We're feeding children fructose and other highly toxic substances, setting the dismal stage for liver transplants, high blood pressure, diabetes, heart disease and abnormal cholesterol. Doctors then prescribe numerous medications to alleviate these and other issues. Overall, it becomes a bleak picture.
I mentioned earlier sugar, not fat, creates fatty liver. Here's where it gets interesting: Dietary fat actually turns offthe fat production factory in your liver.
You see, unlike carbohydrates and protein, dietary fat does not trigger your pancreas to secrete insulin or stress out your liver. Your body prefers to burn rather than store dietary fat, unless you combine it with carbs. When you eat the right fats, you increase your metabolism, stimulate fat burning and decrease hunger.
One of my favorite fats is medium-chain triglycerides or MCTs, either in coconut oil or as a stand-alone oil.
To prevent or reverse fatty liver, you'll want to cut processed carbs and increase healthy fat intake, especially saturated—yes, saturated—fats from healthy foods like coconut and grass-fed beef.
I realize all of this might sound confusing. After all, our government tells us to limit saturated fats to 7 to 10 percent of our calories even with the updated dietary guidelines (which science doesn't support, by the way). We've demonized saturated fat for so long that we've missed the purple elephant in the room: sugar.
Thankfully, newer guidelines tell us to limit sugar intake, however, they don't go far enough. These guidelines should be fine-tuned to include whole grains, which also break down into sugar in your body. According to current guidelines, you're still supposed to get one-quarter of your calories from sugar to be healthy. Crazy, right?
I discuss how fat can benefit your liver and many other dietary fat issues in Eat Fat, Get Thin, but the take-home message here is that healthy saturated fats lower inflammation when you eat them as part of a low-carb, high-fiber, omega 3 fatty acid-rich diet.
So how do you know if you have a fatty liver? If you eat lots of sugar and flour, have a little bit of belly fat or if you crave carbs, you probably have a fatty liver. To heal that fatty liver and avoid its vast detrimental repercussions, you want to get to the root of those problems.
Blood tests and an ultrasound can both detect fatty liver. If your blood test comes back abnormal, you must take it seriously. Even if your test comes back normal, don't think you're off the hook. A liver function test doesn't always detect a fatty liver. An ultrasound is more sensitive.
Fortunately, you can employ some simple but powerfully effective strategies to reverse or prevent fatty liver. I've found these diet, exercise and supplement strategies greatly benefit my patients.
1. Eliminate all high-fructose corn syrup (HFCS). Even when it comes in so-called healthy foods like salad dressings, don't eat it. To put things into perspective, one serving of commercially made tomato sauce can have more fructose than a serving of Oreo sandwich cookies!
2. Get rid of white, processed flour and eliminate or greatly reduce starch. Even whole grain flours can be a problem. They increase your blood sugar levels, stressing your liver and resulting in high triglycerides, which promotes a fatty liver.
3. Add healthy fats. Functional Medicine becomes so simple: To heal the body, you remove the bad stuff and add in the good stuff. Incorporate anti-inflammatory, liver-healing foods like low-sugar fruit, vegetables, nuts, seeds, lean animal protein like chicken and fish and good, healthy fats like olive oil, macadamia nut oil, avocados, coconut oil, grass-fed butter and fish oil. A great way to combat sugar damage is to eat plenty of these healthy fats. You can get a powerful 21-day plan to easily incorporate healthy fats in Eat Fat, Get Thin.
4. Improve your metabolism through exercise. Routine, daily exercise improves insulin resistance and reduces fatty liver. Start out with something simple like walking 30 minutes. More seasoned exercisers might incorporate high-intensity interval training (or burst training) and weight lifting.
5. Supplement intelligently. The right supplements can help bring your body back into balance while it heals. Herbs like milk thistle are great for supporting the liver. I also use nutrients like lipoic acid and N-acetyl-cysteine, which make powerful antioxidants to heal and rejuvenate your liver while increasing the powerful antioxidant glutathione. Other liver-healing nutrients include B vitamins and magnesium. You can find these and other quality supplements in my store.
6. Eat detoxifying, liver-repairing super foods. Regularly eat foods from the cruciferous family—like broccoli, cauliflower and Brussels sprouts, as well as leafy veggies like kale, collards, cabbage, arugula and watercress. At least a cup or two every day can help repair and heal the liver. Garlic and onions are amazing sulfur-rich foods that help detox the body. You'll find amazing recipes and more ways to incorporate these amazing foods in The Blood Sugar Solution 10-Day Detox Diet.
7. Power up with protein. Protein at every meal, especially breakfast, becomes key to balancing blood sugar and insulin, cutting cravings and providing your liver the raw materials it needs to detoxify optimally. Start the day with farm fresh eggs or a protein shake. I recommend my Whole Food Protein Shake. Include nuts, seeds, eggs, fish, chicken or grass-fed meat for protein at every meal. A serving size is four to six ounces or about the size of your palm.
You need a healthy liver to combat toxic junk and chemicals in your environment. A healthy liver means your body stays healthy, you don't get sick and you maintain plenty of energy.
YOU MIGHT ALSO LIKE
5 Ways Eating Processed Foods Messes with Your Body
11 Unexpected Health Benefits of Drinking Your Morning Joe
6 Alternatives to Milk: Which Is the Healthiest?
EcoWatch Daily Newsletter
MStudioImages / E+ / Getty Images
Backpacking is an exciting way to explore the wilderness or travel to foreign countries on a budget.
Tim P. Whitby / 21st Century Fox / Getty Images
The beauty products we put on our skin can have important consequences for our health. Just this March, the U.S. Food and Drug Administration (FDA) warned that some Claire's cosmetics had tested positive for asbestos. But the FDA could only issue a warning, not a recall, because current law does not empower the agency to do so.
Michelle Pfeiffer wants to change that.
The actress and Environmental Working Group (EWG) board member was spotted on Capitol Hill Thursday lobbying lawmakers on behalf of a bill that would increase oversight of the cosmetics industry, The Washington Post reported.
By Collin Rees
We know that people power can stop dangerous fossil fuel projects like the proposed Line 3 tar sands oil pipeline in Minnesota, because we've proved it over and over again — and recently we've had two more big wins.

Scientists released a study showing that a million species are at risk for extinction, but it was largely ignored by the corporate news media. Danny Perez Photography / Flickr / CC
By Julia Conley
Scientists at the United Nations' intergovernmental body focusing on biodiversity sounded alarms earlier this month with its report on the looming potential extinction of one million species — but few heard their calls, according to a German newspaper report.
DoneGood
By Cullen Schwarz
Ethical shopping is a somewhat new phenomenon. We're far more familiar with the "tried and tested" methods of doing good, like donating our money or time.
Pixabay
Summer is fast approaching, which means it's time to stock up on sunscreen to ward off the harmful effects of sun exposure. Not all sunscreens are created equally, however.
Mark Wallheiser / Getty Images
The climate crisis is a major concern for American voters with nearly 40 percent reporting the issue will help determine how they cast their ballots in the upcoming 2020 presidential election, according to a report compiled by the Yale Program on Climate Change Communication.
Of more than 1,000 registered voters surveyed on global warming, climate and energy policies, as well as personal and collective action, 38 percent said that a candidate's position on climate change is "very important" when it comes to determining who will win their vote. Overall, democratic candidates are under more pressure to provide green solutions as part of their campaign promises with 64 percent of Democrat voters saying they prioritize the issue compared with just 34 percent of Independents and 12 percent of Republicans.
Flooding in Winfield, Missouri this month. Jonathan Rehg / Getty Images
President Donald Trump has agreed to sign a $19.1 billion disaster relief bill that will help Americans still recovering from the flooding, hurricanes and wildfires that have devastated parts of the country in the past two years. Senate Republicans said they struck a deal with the president to approve the measure, despite the fact that it did not include the funding he wanted for the U.S.-Mexican border, CNN reported.
"The U.S. Senate has just approved a 19 Billion Dollar Disaster Relief Bill, with my total approval. Great!" the president tweeted Thursday.