This website uses cookies to ensure you get the best experience while browsing it. By clicking 'Got It' you're accepting these terms.
7 Surprisingly Affordable Superfoods
Sep. 26, 2014 10:21AM EST
Food
A diet high in antioxidants does more than just ward off cancer. It fights the free radicals responsible for arthritis and other joint diseases, lung problems like emphysema and bronchitis, and atherosclerosis, the leading cause of heart disease. Though you may think that antioxidant-rich foods are limited to expensive goji berries or exotic herbs, research is identifying some dirt-cheap sources of the disease-fighting, anti-inflammatory nutrients. And they cost a lot less than exotic superberries like goji or acai.
1. Black Rice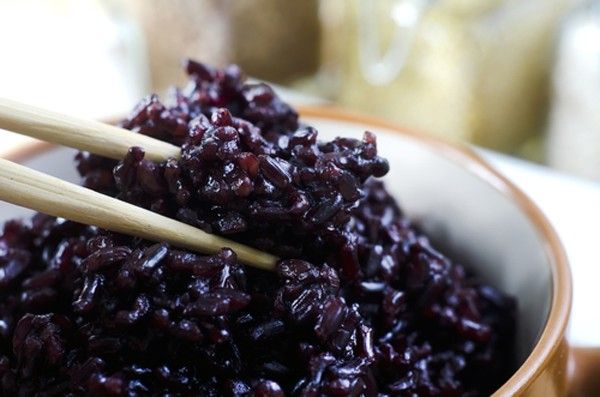 Photo credit: Shutterstock
Researchers from Louisiana have found that black rice could be a very affordable source of good health. For literally pennies, you can feed your family a food that rivals blueberries in its levels of antioxidants. Like fruits, black rice is loaded with anthocyanins, which show promise for fighting heart disease, cancer, and other ills. "Just a spoonful of black rice bran contains more health-promoting anthocyanin antioxidants than are found in a spoonful of blueberries, but with less sugar and more fiber and vitamin E antioxidants," says Zhimin Xu, PhD, associate professor of food science at the Louisiana State University Agricultural Center in Baton Rouge.
2. Sweet Potatoes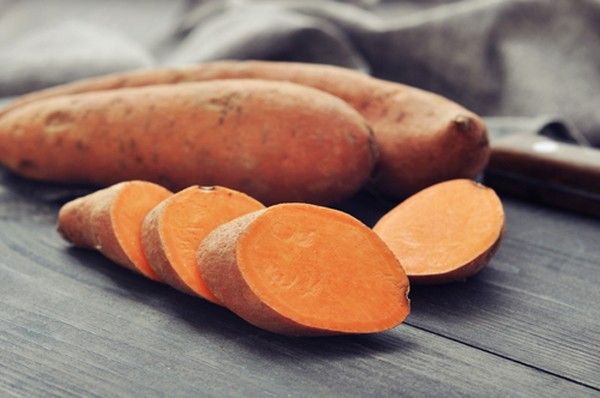 Photo credit: Shutterstock
This root vegetable is high on the affordable antioxidant-rich food list, says Christina Economos, PhD, associate professor of nutrition at Tufts University in Boston. While certainly not as sexy as a goji berry, sweet potatoes are cheap, and once cured, can be stored for months. So load up at the farmer's market and enjoy them all winter!
3. Apples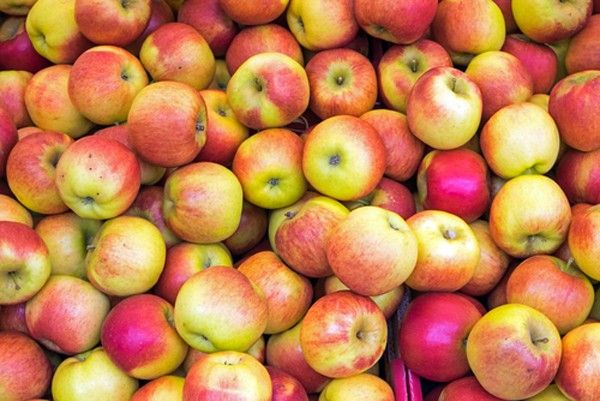 Photo credit: Shutterstock
Economos also recommends red delicious and Granny Smith apples, two types commonly grown in the U.S. Just be sure to eat the peel—it boosts antioxidant levels up to six times higher than the apples' flesh! (Of course, it's best to buy organic or, to save money, grow your own apple tree!)
4. Beans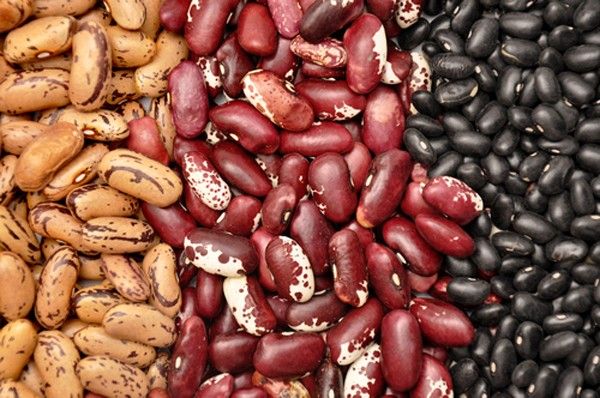 Photo credit: Shutterstock
You may think dried beans are boring, but certain types—particularly kidney, pinto, black, and navy beans—are packed with not only antioxidants, but also fiber, folic acid, iron, potassium, and zinc. To reduce cooking time and the unwanted gas that sometimes accompanies a meal of beans, soak them overnight, and then rinse well and drain them before cooking. Cook in your pressure cooker to make cooking time even quicker! Organic dried beans are very cheap, so try to avoid canned beans ... the inside of the can is likely coated in the estrogenic chemical bisphenol A (BPA), which is linked to health troubles.
5. Cranberries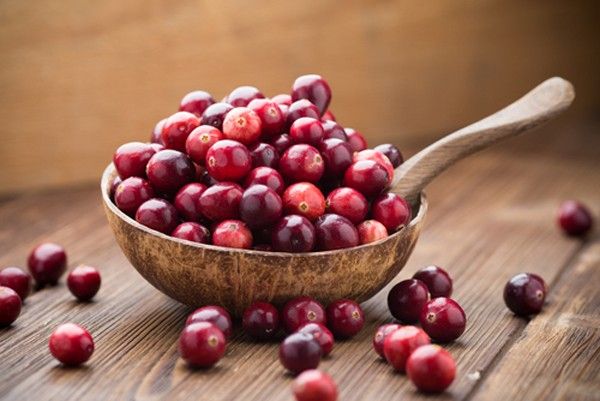 Photo credit: Shutterstock
These ruby-red bite-size snacks beat out coffee, blueberries, and even red wine in a 2007 analysis of antioxidant-rich foods published in the American Journal of Clinical Nutrition. Dried cranberries appear to behold even more antioxidant powers than their fresh counterparts.
6. Coffee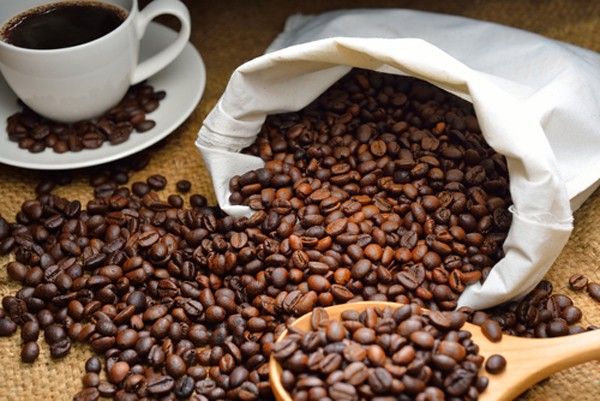 Photo credit: Shutterstock
Coffee, America's most treasured pick-me-up, is also chockfull of disease-fighting antioxidants. As if the fragrant morning wake-up isn't enough, researchers think the combination of caffeine and antioxidants may be significantly reducing heart disease. Just be sure to avoid adding non-dairy creamer to your java—a study published in the Journal of Nutrition earlier this year found it may block valuable antioxidant absorption.
7. Green tea
Photo credit: Shutterstock
If coffee's not your thing, turn to green tea, which ranks high in antioxidants just behind coffee. In fact, integrative-medicine expert Andrew Weil suggests choosing tea over coffee because it contains some of the most powerful antioxidants known. Japanese researchers have also shown that women who drink five or more cups of green tea a day slash their risk of dying from heart disease by about 30 percent. We can all drink to that!
YOU ALSO MIGHT LIKE
Move Over, Quinoa, a New Superfood Grain Is in Town
EcoWatch Daily Newsletter

georgeclerk / E+ / Getty Images
By Jennifer Molidor
One million species are at risk of extinction from human activity, warns a recent study by scientists with the United Nations. We need to cut greenhouse gas pollution across all sectors to avoid catastrophic climate change — and we need to do it fast, said the Intergovernmental Panel on Climate Change.
This research should serve as a rallying cry for polluting industries to make major changes now. Yet the agriculture industry continues to lag behind.
Edwin Remsburg / VW Pics / Getty Images
Botswana, home to one third of Africa's elephants, announced Wednesday that it was lifting its ban on the hunting of the large mammals.
"The Ministry of Environment, Natural Resources Conservation and Tourism wishes to inform the public that following extensive consultations with all stakeholders, the Government of Botswana has taken a decision to lift the hunting suspension," the government announced in a press release shared on social media.
Pxhere
By Richard Denison
Readers of this blog know how concerned EDF is over the Trump EPA's approval of many dozens of new chemicals based on its mere "expectation" that workers across supply chains will always employ personal protective equipment (PPE) just because it is recommended in the manufacturer's non-binding safety data sheet (SDS).
By Grant Smith
From 2009 to 2012, Gregory Jaczko was chairman of the Nuclear Regulatory Commission, which approves nuclear power plant designs and sets safety standards for plants. But he now says that nuclear power is too dangerous and expensive — and not part of the answer to the climate crisis.
A lake in Rocky Mountain National Park. Brett Walton / Circle of Blue
By Brett Walton
When Greg Wetherbee sat in front of the microscope recently, he was looking for fragments of metals or coal, particles that might indicate the source of airborne nitrogen pollution in Rocky Mountain National Park. What caught his eye, though, were the plastics.
Gabriele Holtermann Gorden / Pacific Press / LightRocket / Getty Images
In a big victory for animals, Prada has announced that it's ending its use of fur! It joins Coach, Jean Paul Gaultier, Giorgio Armani, Versace, Ralph Lauren, Vivienne Westwood, Michael Kors, Donna Karan and many others PETA has pushed toward a ban.
This is a victory more than a decade in the making. PETA and our international affiliates have crashed Prada's catwalks with anti-fur signs, held eye-catching demonstrations all around the world, and sent the company loads of information about the fur industry. In 2018, actor and animal rights advocate Pamela Anderson sent a letter on PETA's behalf urging Miuccia Prada to commit to leaving fur out of all future collections, and the iconic designer has finally listened.
Amer Ghazzal / Barcroft Media / Getty Images
If people in three European countries want to fight the climate crisis, they need to chill out more.
That's the conclusion of a new study from think tank Autonomy, which found that Germany, the UK and Sweden all needed to drastically reduce their workweeks to fight climate change.
Amazon Employees for Climate Justice held a press conference after the annual shareholder meeting on May 22. Amazon Employees for Climate Justice