This website uses cookies to ensure you get the best experience while browsing it. By clicking 'Got It' you're accepting these terms.
7 Super Cool Tiny Houses Revolutionizing Micro-Living
Jan. 28, 2015 08:20AM EST
Business
For a long time in America, the dominant mentality was always "bigger is better." Finally, "small is beautiful" is having its moment. Tiny houses offer a viable solution for people looking to reduce their environmental impact and live more simply.
"Micro-living," as its proponents call it, is becoming increasingly popular. Tiny houses are even being touted as an affordable way to house the homeless. And nothing says these homes have to be boring and ugly. Don't believe me? Check out these 10 beautiful tiny houses:
1. This tiny house, the "Wedge," is designed and built by Wheelhaus. The "Wedge" features an angled roof which starts low in the bedroom and builds to 17 feet in the living room. The front is almost entirely glass, which gives the house an open feeling with plenty of natural light. The starting price is $89,000.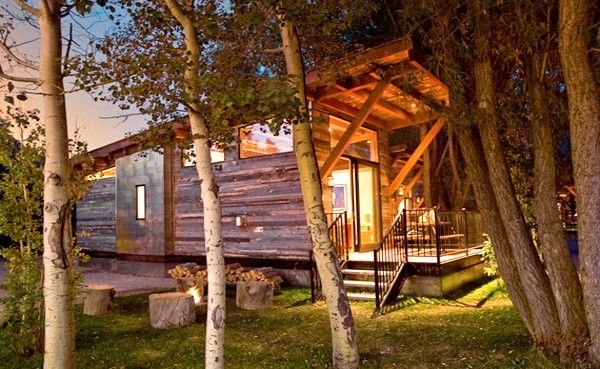 2. Don't have that kind of money to drop? No problem! Macy Miller is just one of the many tiny homeowners who built her own house. It took two years, in which she broke her foot and her back, but also met her future husband (quite the rollercoaster!). It's portable and it only cost her $11,000.
3. Take a video tour of Steve Areen's "Dome Home." He made his tiny house out of mostly natural materials for $9,000 on a mango farm in northeast Thailand. He was offered the space to build it by a friend, the materials were relatively inexpensive and he didn't have to worry about insulating for cold temperatures. The house features a hammock, a pond and plenty of tropical plants.
4. Don't want to buy a house or build from scratch? Michelle de la Vega turned her 250-square-foot garage into a tiny house. And most of the fixtures and the furniture were custom-made for the house or were salvaged or re-purposed by de la Vega.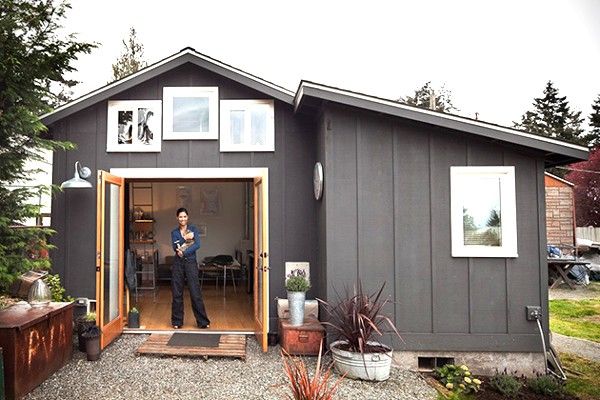 5. By far, one of the most futuristic looking tiny houses, the "Blob VB3" by the architectural design firm dmvA is an egg-shaped house with a bathroom, kitchen, lighting, a bed and several shelves for storage. There's a skylight and a door for lighting and air flow, and one entire side opens up to function as a porch.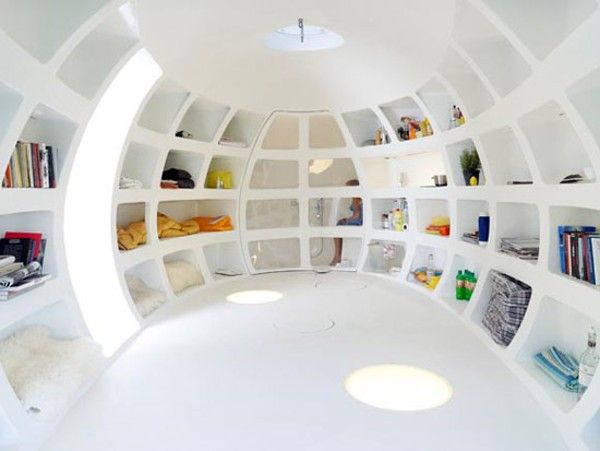 6. The Nomad Micro Home is a relatively cost effective option for those who want to buy their tiny home. This 100-square-foot house, which costs $30,000, can be shipped to you anywhere in the world and only takes a few days to assemble. The downstairs has a living room, kitchen and bathroom, while the upstairs has a small bedroom. This tiny home comes with solar panels, a rain collection system and large windows, which provides natural light and helps the small space feel larger than it actually it is. As its name suggests, it is portable.
7. A sustainable building advisor, Megan Lea, built a backyard retreat with reclaimed local barn wood and copper roofing. It is heated by a wood stove. Lea was frustrated by how poorly that corner of her garden was doing because it got too much shade, so she decided to build a tiny house there. The result is a beautiful little house made of mostly recycled material.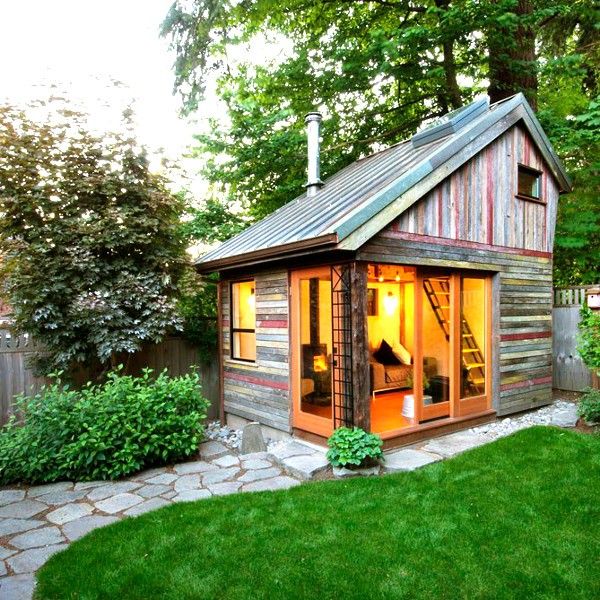 YOU MIGHT ALSO LIKE
How House Plants Keep You Healthy
Hydroponic Planter Makes It Easy to Grow Your Own Indoor Edible Garden
EcoWatch Daily Newsletter
Artist's conception of solar islands in the open ocean. PNAS
Millions of solar panels clustered together to form an island could convert carbon dioxide in seawater into methanol, which can fuel airplanes and trucks, according to new research from Norway and Switzerland and published in the Proceedings of the National Academy of Sciences journal, PNAS, as NBC News reported. The floating islands could drastically reduce greenhouse gas emissions and dependence on fossil fuels.
Marcos Alves / Moment Open / Getty Images
More than 40 percent of insects could go extinct globally in the next few decades. So why did the U.S. Environmental Protection Agency (EPA) last week OK the 'emergency' use of the bee-killing pesticide sulfoxaflor on 13.9 million acres?
EcoWatch teamed up with Center for Biological Diversity via EcoWatch Live on Facebook to find out why. Environmental Health Director and Senior Attorney Lori Ann Burd explained how there is a loophole in the The Federal Insecticide, Fungicide, and Rodenticide Act under section 18, "that allows for entities and states to request emergency exemptions to spraying pesticides where they otherwise wouldn't be allowed to spray."
Simple swaps that cut down on kitchen trash.
Sponsored
By Kayla Robbins
Along with the bathroom, the kitchen is one of the most daunting areas to try and make zero waste.
View of downtown Miami, Florida from Hobie Island on Feb. 2, 2019.
Michael Muraz / Flickr
The Democratic candidates for president descended upon Miami for a two-night debate on Wednesday and Thursday. Any candidate hoping to carry the state will have to make the climate crisis central to their campaign, as The New York Times reported.
By Sharon Kelly
On Monday, the Wall Street Journal featured a profile of Scott Sheffield, CEO of Pioneer Natural Resources, whose company is known among investors for its emphasis on drawing oil and gas from the Permian basin in Texas using horizontal drilling and hydraulic fracturing, or fracking.
Pexels
By Craig K. Chandler
The federal government has available to it, should it choose to use them, a wide range of potential climate change management tools, going well beyond the traditional pollution control regulatory options. And, in some cases (not all), without new legislative authorization.
Denis Poroy / Getty Images
By Dan Gray
Processed foods, in their many delicious forms, are an American favorite.
But new research shows that despite increasing evidence on just how unhealthy processed foods are, Americans have continued to eat the products at the same rate.
By Sarah Steffen
With a profound understanding of their environmental surroundings, indigenous communities around the world are often cited as being pivotal to tackling climate change.