7 Stunningly Beautiful Places to Visit This Summer
Jun. 10, 2015 12:20PM EST
Adventure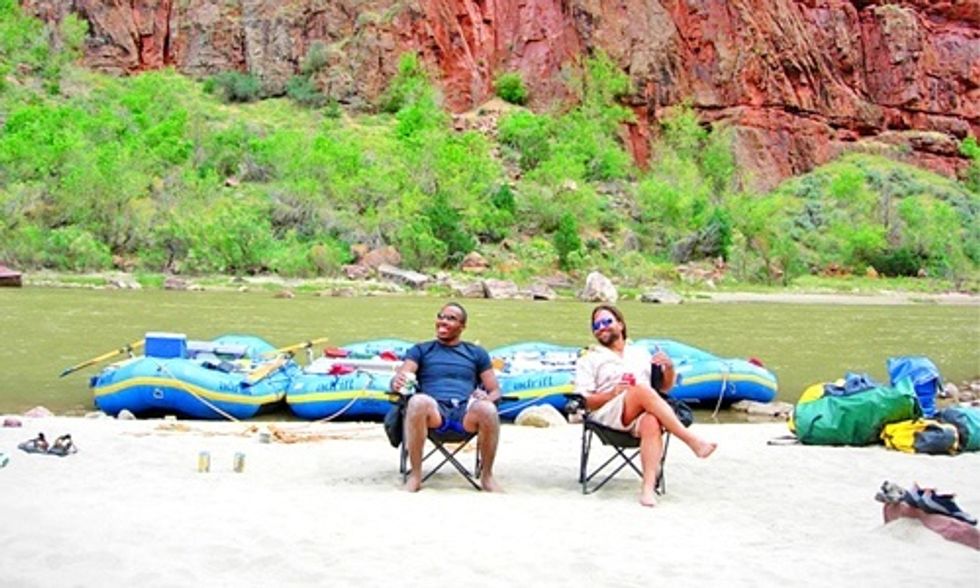 There are so many amazing places to go in the world that you can't possibly get to all of them in your lifetime. But I think everyone has that bucket list of places that they have always wanted to go to or things they've always wanted to do. Here at EcoWatch, we are all about eco-vacations. And with the National Park Service turning 100 next year, it's a great time to get out and explore America's beautiful natural places. So, I've put together this list of 10 places to consider for your summer vacation that are sure to be fun for you and your family while connecting you with the beauty of our natural world.
1. Watch baby sea turtles get released on North Padre Island
There's a hatchery within Texas's Padre Island National Seashore on the Gulf of Mexico that protects the turtle eggs until they hatch. The releases occur from mid-July to late August and are open to the public near the Malaquite Beach Visitor Center. You can camp within the park for only $8 a night.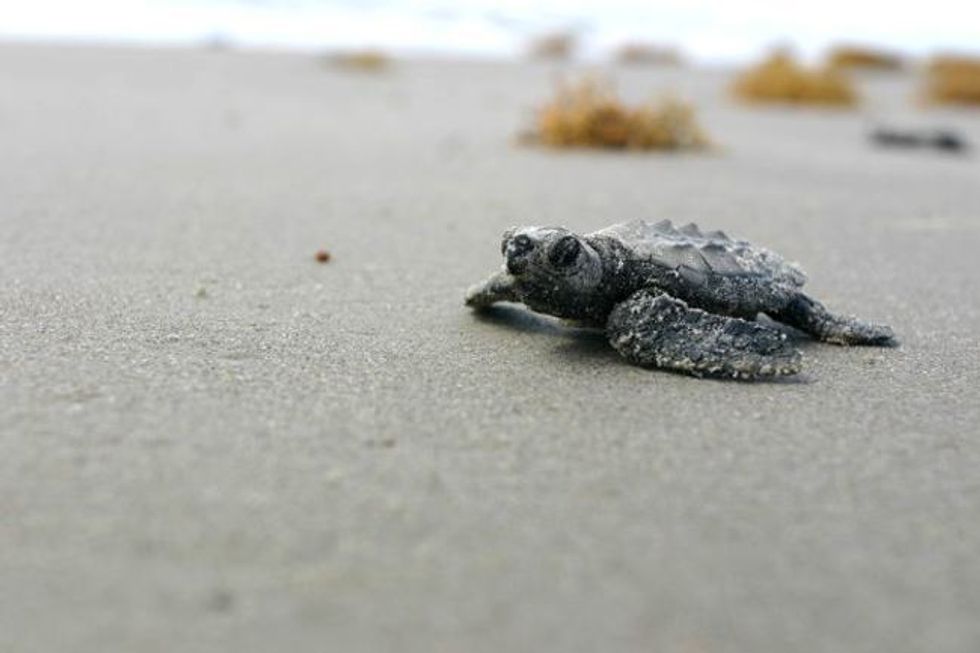 2. Go where the bison roam
These creatures are so majestic. And there's an estimated 3,000 of them in America's first national park—Yellowstone. There's so much to do and see in this massive park of 2.2 million acres besides taking in these beautiful creatures with geysers, hot springs, and plenty of wildlife to see on the more than 900 miles of hiking trails within the park.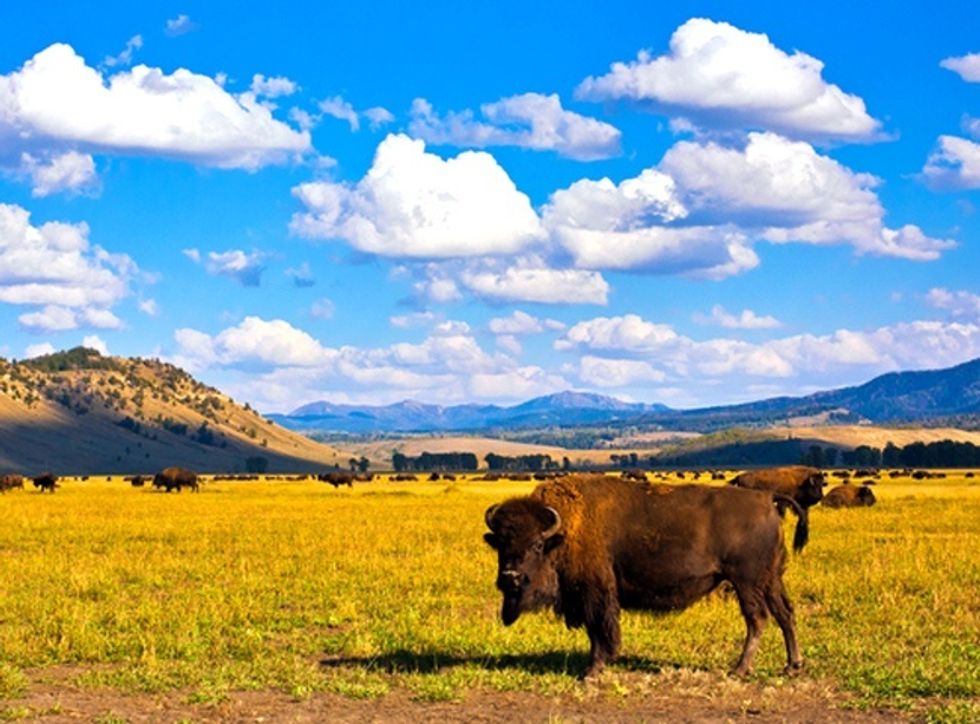 Photo credit: Shutterstock
3. Hike the Lost Coast Trail
For those up for it, the three-day 24-mile hike along California's rugged northern coast is well worth it. The "Lost Coast" is an 80-mile stretch of the California coast that developers of Highway 1 left untouched in the 1930s because development in the area proved too difficult. You can take in the beautiful California surf on one side and scenic cliffs on the other as you tour abandoned lighthouses and walk past sea lions basking on the beach. Make sure to print a tide table before going as a few parts of the trek become impassable at high tide.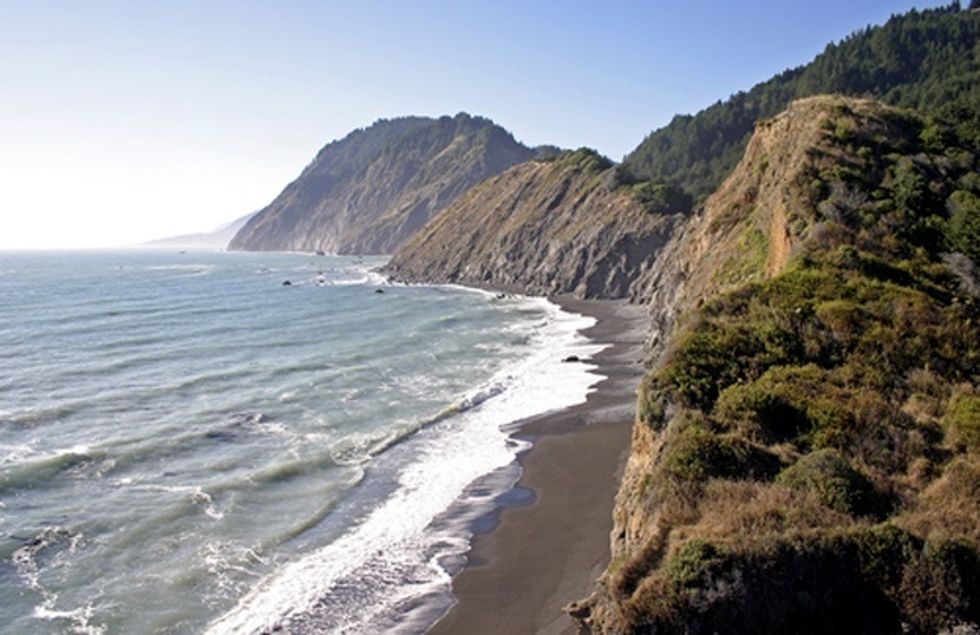 Photo credit: Shutterstock
4. Explore Smokey Mountains National Park
The park is known for its wildlife viewing opportunities, especially of American black bears, so much so, that the park currently has a warning for increased bear activity. It's always important to treat bear encounters with extreme caution. The park is also known for deer, elk, otters and at least 30 species of salamander (who knew there were so many species of salamanders!). Plus, the views aren't bad, either.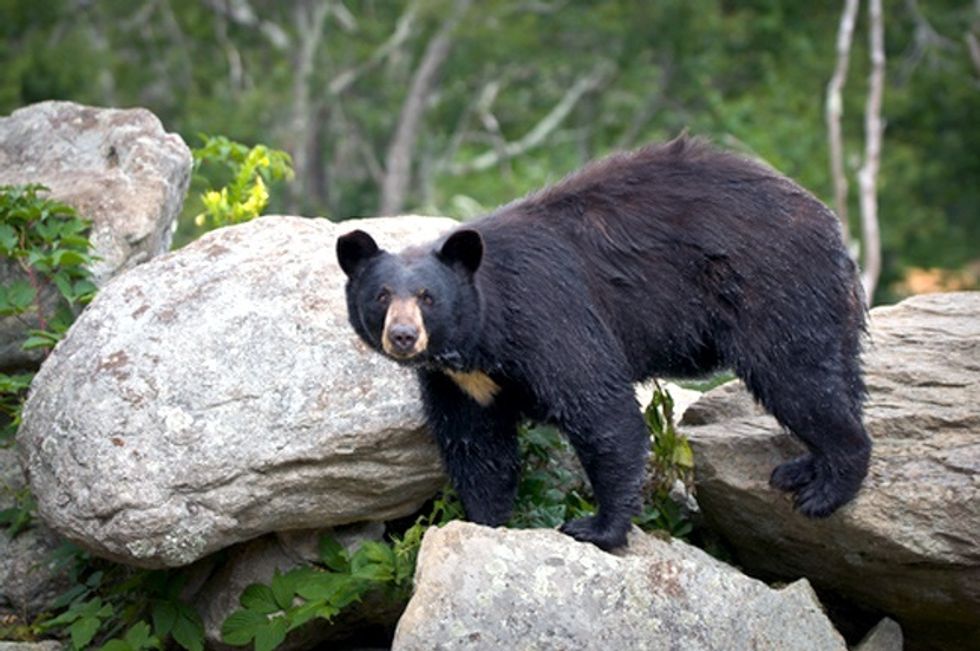 Photo credit: Shutterstock
5. Snorkel in Hawaii
There are so many great snorkeling spots on each of the islands. "The Big Island and Maui far exceed Oahu and Kauai in terms of the amount of snorkeling locations and the quality and quantity of healthy reefs, fish and other sea life," says Tropical Snorkeling. "If big fields of corals are your thing, the Big Island is probably best for you. But if you really love snorkeling with green sea turtles, then Maui has the edge."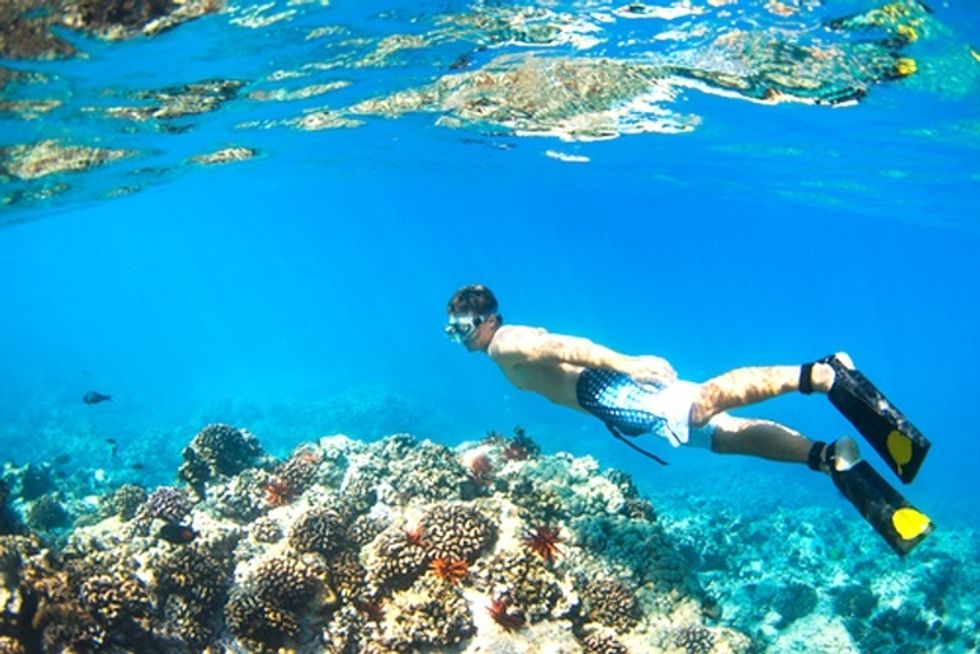 Photo credit: Shutterstock
6. Raft the Green River
"Winding through a remarkable wilderness of twisted mountains, dramatic cliffs and towering plateaus carved by an ancient inland sea, the Green River through Desolation Canyon offers one of America's favorite rafting trips," says Western River Expeditions. The outfitter runs trips for five days over 84 miles starting and ending in Moab, Utah. "Comfortable summer water temperatures and more than 60 fun-filled rapids make this Green River rafting trip the ideal getaway for your next adventure," says Western River Expeditions. Plus, if you have time, you can check out nearby Canyonlands and Arches national parks.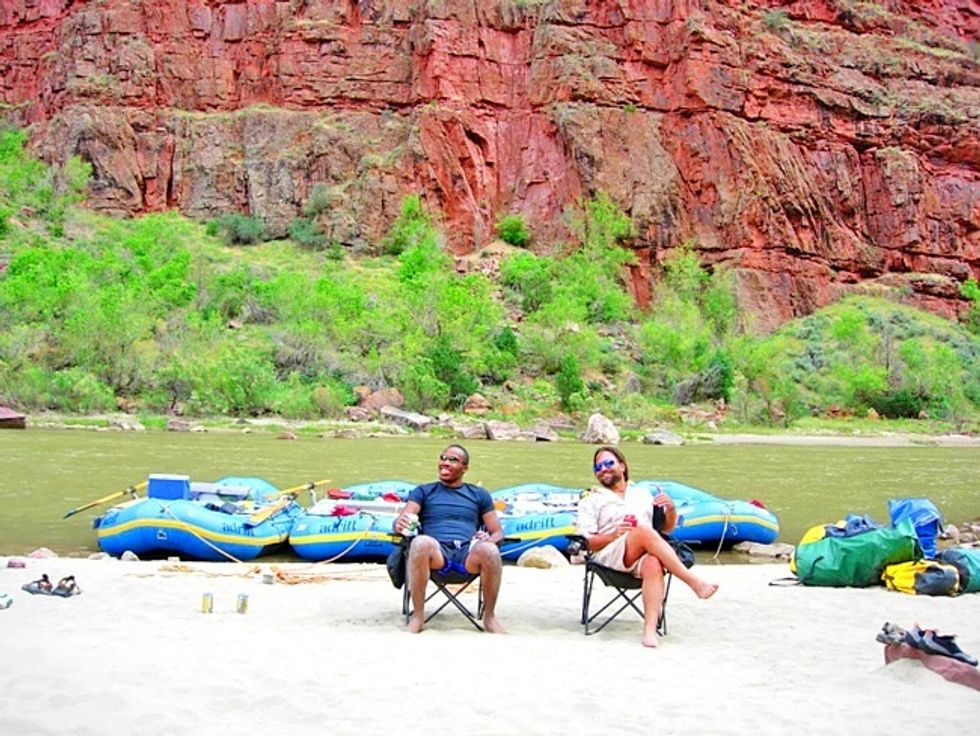 7. Kayak around Washington's San Juan Islands
Tour Washington's beautiful San Juan Islands by kayak through touring companies like Sea Quest Expeditions. The company offers half-day trips, sunset kayaking and tours that last up to five days. On the islands, you can explore beaches, waterfalls and hiking trails and you might even catch glimpses of orca whales.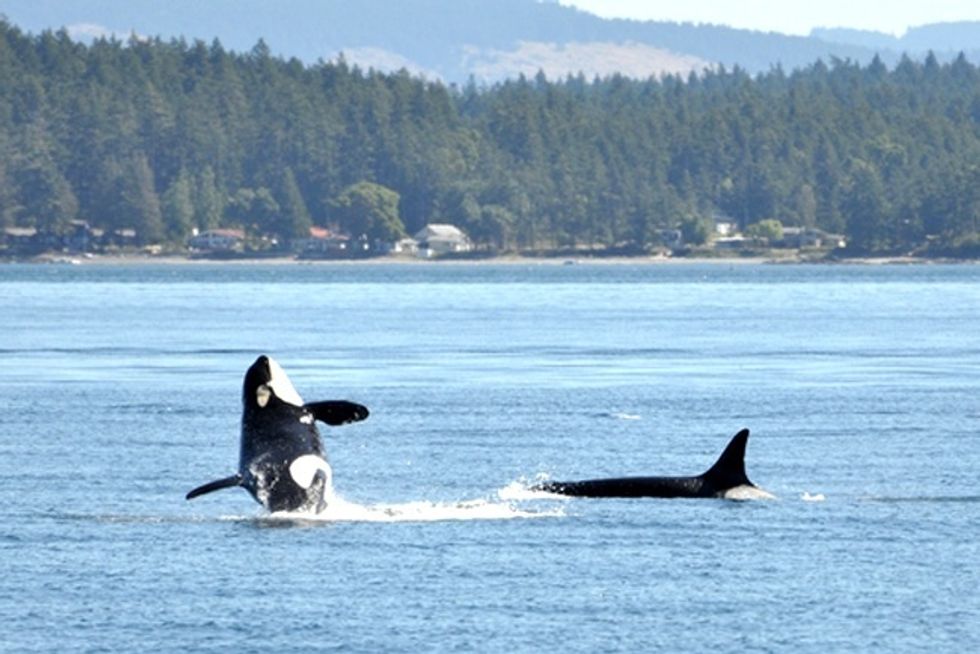 Photo credit: Shutterstock
Where are you heading this summer or what was your favorite eco-vacation? Share below in the comments and we'll round them up for a great post this summer.
YOU MIGHT ALSO LIKE
20 Most Bike-Friendly Cities in the World (Find Out Which U.S. City Made the Cut)
Watch Live Cam of 14,000 Walruses Chillin' on Alaskan Beach
EcoWatch Daily Newsletter