This website uses cookies to ensure you get the best experience while browsing it. By clicking 'Got It' you're accepting these terms.
7 Steps to Going Gluten-Free
Sep. 30, 2014 10:55AM EST
Food
Below are Wheat Belly Total Health top tips for going grain-free.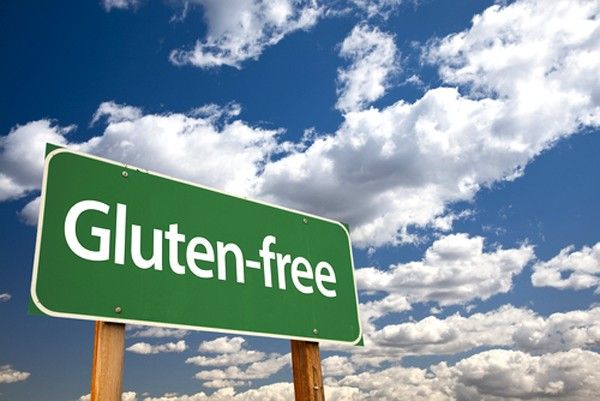 Photo credit: Shutterstock
1. Start Phase 1 food eliminations. Get ready for a life-changing event on par with birth and marriage. The plan is simple: Eliminate grains, eat real, single-ingredient foods and manage your carbohydrates. For starters, try eliminating some of the things on this list:
All wheat-based products:
• Breads
• Breakfast cereals
• Noodles
• Pasta
• Bagels
• Muffins
• Pancakes
• Waffles
• Doughnuts
• Pretzels
• Cookies
• Crackers
• Wheat-brewed beers (Check out the best grain-free alcohol options.)
• Wheat-brewed liquors
• Bulgur and triticale (both offspring of wheat)
All rye products:
• Rye bread
• Pumpernickel bread
• Crackers
• Rye whiskey
• Rye vodka
All barley products:
• Barley
• Barley breads
• Soups with barley
• Beers made with barley malt
All corn products:
• Corn
• Cornstarch
• Cornmeal products (chips, tacos, tortillas)
• Grits
• Polenta
• Sauces or gravies thickened with cornstarch
• Corn syrup
• High-fructose corn syrup
(For a complete list of foods to minimize and start phasing out to regain your health, follow the entire Wheat Belly Total Health plan.)
2. Choose a non-stressful period to experience withdrawal. Leg cramps, crankiness, mood swings—these are all common symptoms of grain withdrawal. "If you have the luxury of managing your time, choose a period when you don't anticipate high stress," Dr. Davis recommends. "Don't choose, for instance, the week an annoying mother-in-law is planning to visit, the start of a new and challenging project at work or the week before your dissertation is due. Ideally, choose a long weekend or vacation."
He also recommends pampering yourself during this phase of the Wheat Belly Total Health plan. "Watch movies, laugh, enjoy a glass of wine, lie in the sun, get a massage. Like a bad hangover, this will pass," he says.
3. Hydrate. The precipitous drop in insulin caused by removing grains also reverses the sodium retention of wheat and grain consumption, causing fluid loss (diuresis) and a reduction in inflammation, Dr. Davis notes. "If you don't compensate by hydrating more than usual over the first few days, you may experience light-headedness, nausea, and leg cramps," he says. (If you're hydrated, your urine should be nearly clear, not a dark, concentrated yellow). A great habit to start the day right is to drink 16 ounces (2 cups) of water immediately upon awakening, since we awake dehydrated after lying supine and mouth-breathing for eight or so hours.
4. Use some salt. Specifically, sprinkle sea salt or another mineral-containing salt on your food to compensate for the loss of urinary salt that develops due to the drop in insulin levels, Dr. Davis says. "Salt, along with water, addresses the light-headedness and leg cramps that commonly occur during withdrawal," he explains.
5. Supplement. Magnesium deficiency is common, especially in people who have consumed grains for a long period of time, and it can magnify some of the symptoms of withdrawal from grains, particularly leg cramps and sleep disruptions. "Among the best absorbed is magnesium malate at a dose of 1,200 milligrams (mg) two or three times per day. (This is the weight of the magnesium plus the malate, not just "elemental" magnesium; this provides 180 mg of elemental magnesium per 1,200-mg tablet or capsule).
"I advise patients to also supplement iodine with inexpensive drops, capsules, or kelp tablets (dried seaweed) at a dosage of 500 micrograms (mcg) per day, which is more than the Recommended Daily Allowance (RDA) of 150 mcg per day and, I believe, closer to the ideal intake," he says.
6. Consume fats, oils and proteins liberally. "Do what your grandmother did and eat the skin and dark meat on your chicken, and ask for the liver," Dr. Davis says. (Just make sure it comes from grass-fed animals).
Save the bones and boil them for soup or stock, and don't skim off the fat or gelatin when it cools, he adds. Dr. Davis also advocates for adding olive and coconut oil to your meals, and making smoothies and salads with good-fat foods like avocados.
"Remember: Fat consumption does not make you fat, nor does it cause heart disease," he says. "Bury that bit of nonsense with the 'healthy whole grain' fiction."
7. Take a probiotic. Dr. Davis says to try getting 30 to 50 billion CFUs (colony-forming units, the measure used to quantify bacterial numbers) or more per day, and look for a supplement containing mixed species of lactobacillus and Bifidobacteria.
Yogurt and fermented foods can be helpful, but aren't powerful enough for repairing the damage done by grains, he says. "While fermented sources of healthy bacteria (such as yogurt, kimchi or kombucha) can be modestly helpful long-term, they are insufficient in the special situation of grain withdrawal, during which rapid repopulation with a broad range of species is desired."
He says taking a high-potency probiotic accelerates colonization by healthy bowel flora once the disruptive effects of bowel-toxic grains are absent.
"This addresses the bloating and constipation that typically accompany grain withdrawal, with relief usually occurring within 24 hours of initiation of the probiotic," he explains, noting that you shouldn't need to take probiotics for more than eight weeks, since the idea is to repopulate your gut with healthy bacterial species after the grains have been removed. (If symptoms such as heartburn or bloating return when probiotics are stopped, this suggests that something else is wrong, such as an issue with the pancreas or with insufficient stomach acid, which may require a formal assessment, or at least a more prolonged course of probiotic supplementation).
YOU ALSO MIGHT LIKE
7 Benefits of Going Grain-Free
Move Over, Quinoa, a New Superfood Grain Is in Town
EcoWatch Daily Newsletter
Kokia drynarioides, commonly known as Hawaiian tree cotton, is a critically endangered species of flowering plant that is endemic to the Big Island of Hawaii.
David Eickhoff
/
Wikipedia
By Lorraine Chow
Kokia drynarioides is a small but significant flowering tree endemic to Hawaii's dry forests. Native Hawaiians used its large, scarlet flowers to make lei. Its sap was used as dye for ropes and nets. Its bark was used medicinally to treat thrush.
Frederick Bass / Getty Images
States that invest heavily in renewable energy will generate billions of dollars in health benefits in the next decade instead of spending billions to take care of people getting sick from air pollution caused by burning fossil fuels, according to a new study from MIT and reported on by The Verge.
Aerial view of lava flows from the eruption of volcano Kilauea on Hawaii, May 2018. Frizi / iStock / Getty Images
Hawaii's Kilauea volcano could be gearing up for an eruption after a pond of water was discovered inside its summit crater for the first time in recorded history, according to the AP.
A couple works in their organic garden. kupicoo / E+ / Getty Images
By Kristin Ohlson
From where I stand inside the South Dakota cornfield I was visiting with entomologist and former USDA scientist Jonathan Lundgren, all the human-inflicted traumas to Earth seem far away. It isn't just that the corn is as high as an elephant's eye — are people singing that song again? — but that the field burgeons and buzzes and chirps with all sorts of other life, too.
A competitor in action during the Drambuie World Ice Golf Championships in Uummannaq, Greenland on April 9, 2001. Michael Steele / Allsport / Getty Images
AFP / Getty Images / S. Platt
Newly established oil palm plantation in Central Kalimantan, Indonesia. Rhett A. Butler / Mongabay
By Hans Nicholas Jong
Indonesia's president has made permanent a temporary moratorium on forest-clearing permits for plantations and logging.
It's a policy the government says has proven effective in curtailing deforestation, but whose apparent gains have been criticized by environmental activists as mere "propaganda."