This website uses cookies to ensure you get the best experience while browsing it. By clicking 'Got It' you're accepting these terms.
7 Solar Wonders of the World
Oct. 24, 2014 11:47AM EST
Business
Solar energy is clean, reliable, abundant and an affordable alternative to fossil fuels. Solar energy is also really cool. Check out our selection of the most amazing solar plants from around the world.
1. The sunflower solar panel
This new piece of solar technology from IBM, set to launch in 2017, would not only provide electricity—it can also desalinate water for sanitation and drinking. A group of several solar generators could provide enough fresh water for an entire town. The sunflower operates by tracking the sun, so that it always points in the best direction for collecting the rays—just like a real sunflower!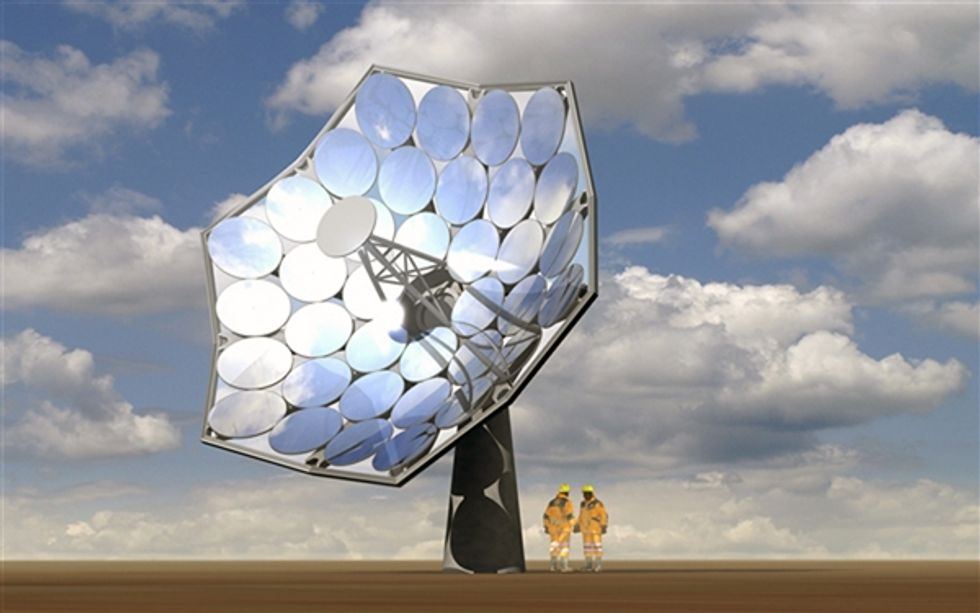 2. The loveliest solar plant, ever
This heart-shaped solar power plant is to be built on the Pacific Island of New Caledonia at the beginning of next year, and will generate enough electricity to supply 750 homes. The unique design was inspired by the "Heart of Voh;" an area of nearby wild mangrove vegetation that has naturally taken the shape of a heart. It gained worldwide recognition thanks to the Yann Arthus-Bertrand best-selling book The Earth from Above. Pacific Islands are among the most vulnerable to climate change, and would derive the most benefit from a global switch to renewable energy sources.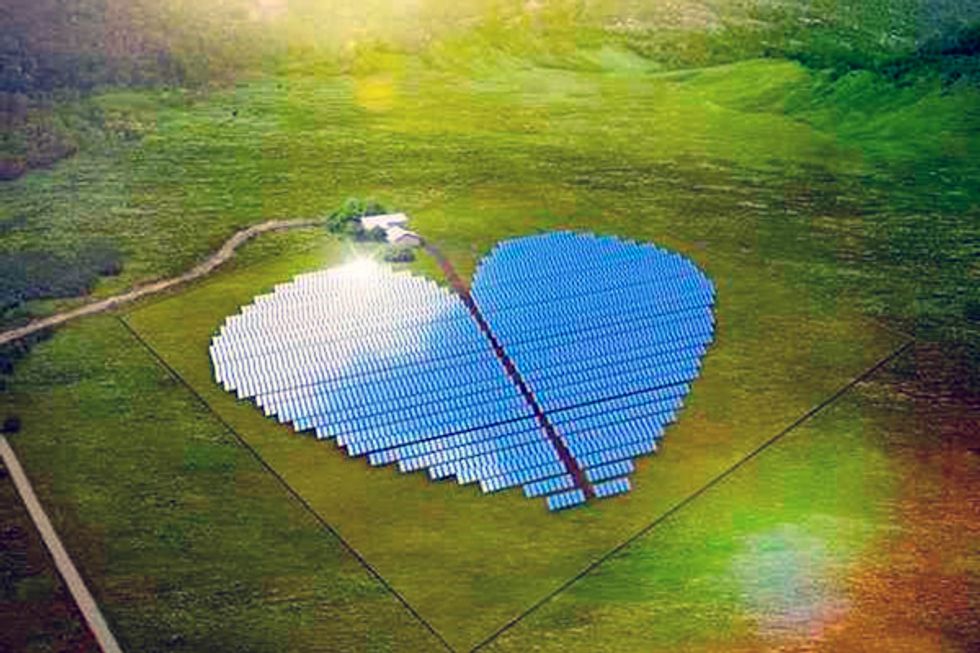 3. The most scenic solar farm
The Kagoshima mega solar island is the largest solar power plant in Japan. Not only does it generate enough power to supply roughly 22,000 average Japanese households, it also doubles as a tourist destination. Boasting grand views of the Sakurajima volcano, the plant's own learning centre highlights environmental issues and the science behind photovoltaic energy generation. Japan's' recent solar growth is truly massive. In 2013, Japan came in second worldwide for installing solar PV (only China installed more). A rapid expansion indeed!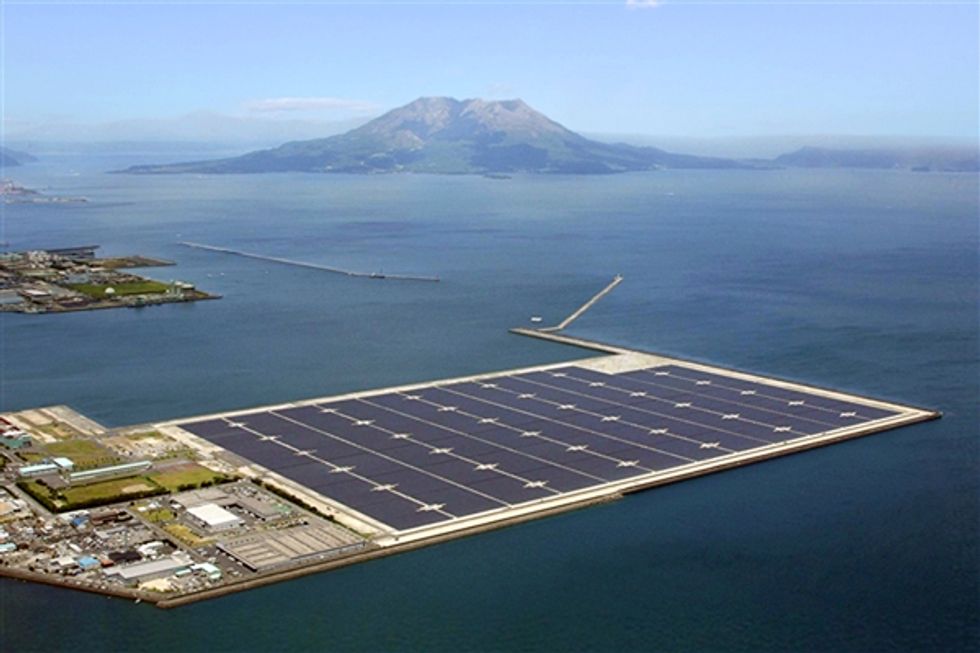 4. The plant that can generate power at night
This Gemasolar tower plant located in Sevilla, Spain, can deliver power around the clock—even at night. All thanks to the pioneering molten salt technology, which allows it to receive and store energy for up to 15 hours. In 2013, renewable energy provided 42 percent of Spain's power demand. The future is here!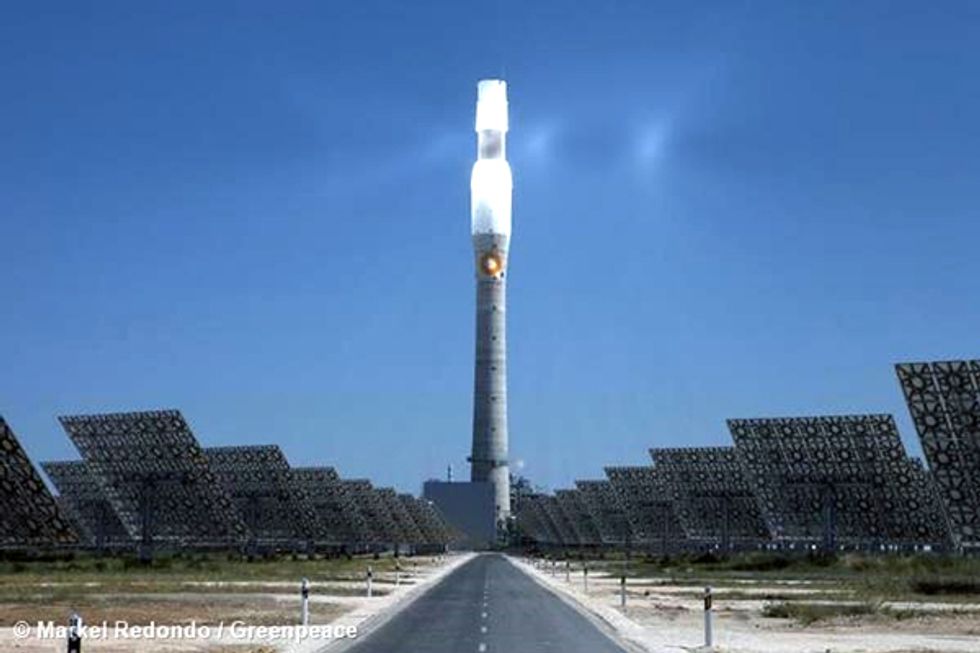 5. The largest solar plant
The Ivanpah Solar Electric Generating System is the world's largest solar thermal plant. Located in a sunny Californian desert, and owned by Google, among others, the plant began producing electricity earlier this year. The plant comprises 173,000 heliostats (solar-speak for mirrors), and produces enough electricity to supply 140,000 Californian households with clean and reliable solar energy.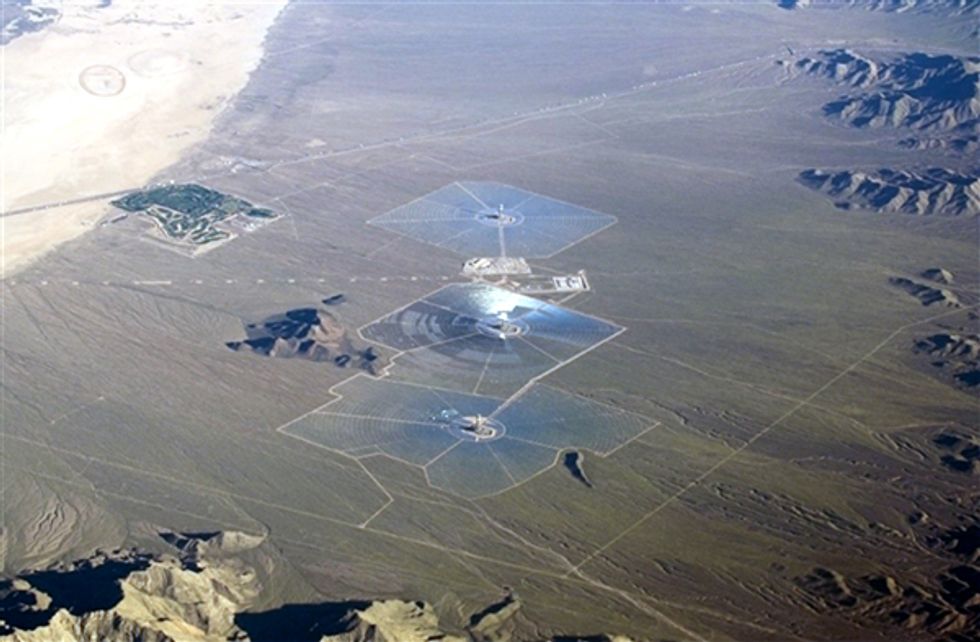 6. Britain's first floating solar plant
Britain's first ever floating solar panel project was built in Berkshire last month. The 800-panel plant, situated on a farm water reservoir, avoids covering valuable farm land with a solar array, providing additional cost benefit over solar farms on fields. Because of climate change, in the future we can expect to see more extreme weather events such as last year's flooding in Britain. Innovative renewable energy solutions could be Britain's answer to climate change.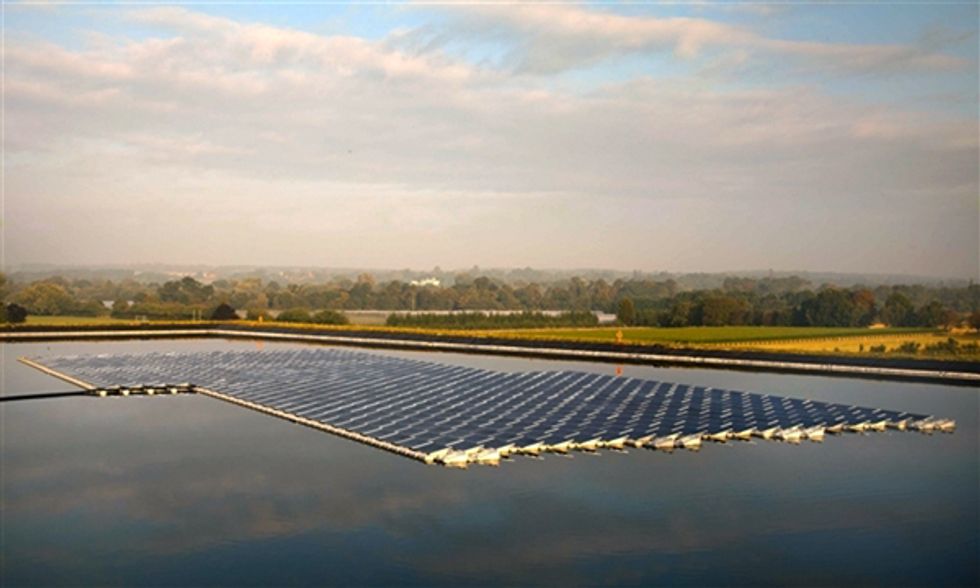 7. The solar plant covering a network of canals
This solar pilot project in India provides both energy and water security. A network of 15-meter-wide irrigation canals covered with a total of 3,600 solar panels produces power for hard to reach villages. Shading from panels also prevents around 9m litres of water from evaporating each year, and water, in turn, provides cooling effect for the panels, improving electricity output. It's a win-win!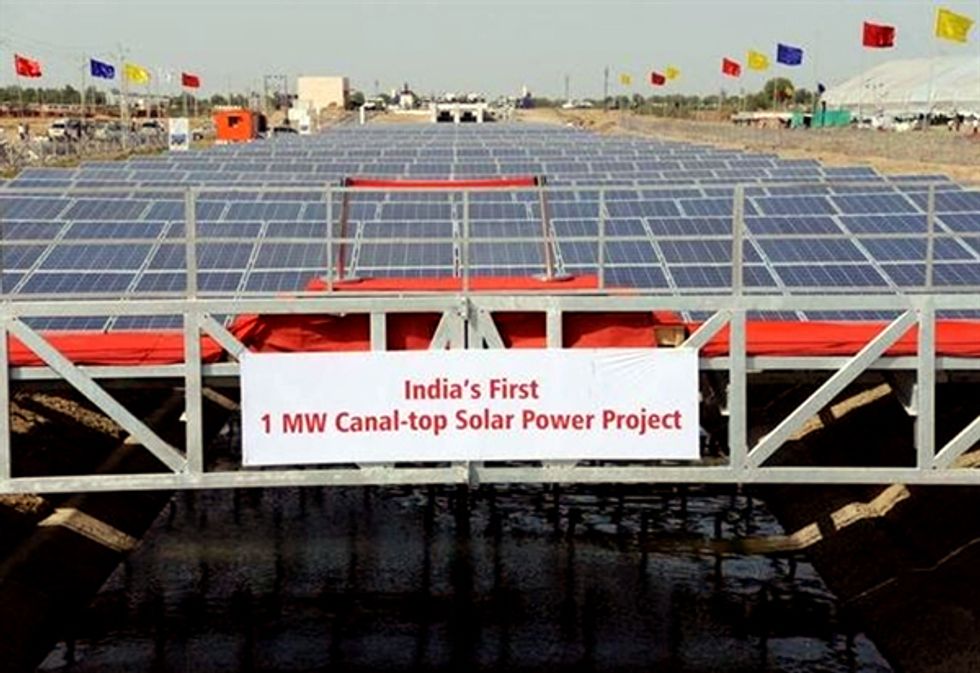 YOU MIGHT ALSO LIKE
Samso: World's Most Inspiring Renewable Energy-Powered Island
Wind Energy Could Generate Nearly 20 Percent of World's Electricity by 2030
EcoWatch Daily Newsletter
A Starbucks barista prepares a drink at a Starbucks Coffee Shop location in New York. Ramin Talaie / Corbis via Getty Images
By Cathy Cassata
Are you getting your fill of Starbucks' new Almondmilk Honey Flat White, Oatmilk Honey Latte, and Coconutmilk Latte, but wondering just how healthy they are?
By Sharon Kelly
Back in April last year, the Trump administration's Environmental Protection Agency decided it was "not necessary" to update the rules for toxic waste from oil and gas wells. Torrents of wastewater flow daily from the nation's 1.5 million active oil and gas wells and the agency's own research has warned it may pose risks to the country's drinking water supplies.
Swedish climate activist Greta Thunberg takes part in a "Friday for Future" youth demonstration in a street of Davos on Jan. 24, 2020 on the sideline of the World Economic Forum annual meeting. FABRICE COFFRINI / AFP via Getty Images
Treasury Secretary Steven Mnuchin pretended not to know who Greta Thunberg is, and then he told her to get a degree in economics before giving world leaders advice, as The Guardian reported.
The Visible Infrared Imaging Radiometer Suite on the Suomi NPP satellite acquired this image of forest fire smoke hovering over North America on Aug. 15, 2018. NASA Earth Observatory
New York City isn't known for having the cleanest air, but researchers traced recent air pollution spikes there to two surprising sources — fires hundreds of miles away in Canada and the southeastern U.S.
If temperatures continue to rise, the world is at risk from global
sea-level rise
, which will flood many coastal cities as seen above in Bangladesh. NurPhoto / Contributor / Getty Images
The mounting climate emergency may spur the next global financial crisis and the world's central banks are woefully ill equipped to handle the consequences, according to a new book-length report by the Bank for International Settlements (BIS), as S&P Global reported. Located in Basel, Switzerland, the BIS is an umbrella organization for the world's central banks.