This website uses cookies to ensure you get the best experience while browsing it. By clicking 'Got It' you're accepting these terms.
7 Reason Healthy Soil Is Vital to Human Life on Earth
Dec. 15, 2014 12:48PM EST
Food
The UN Food and Agriculture Organization (FAO) has declared 2015 the International Year of Soils, paying tribute to the life-giving ground beneath our feet.
"It is difficult to rate the importance of the different soil functions, since all are vital to our well-being to some extent," it says. "However, the function of supporting food and agriculture worldwide is fundamental for the preservation and advancement of human life on this planet."
Most of us know that: no soil, no sustenance. Famines are driven by soil degradation, as poor farming practices lead to soil loss through erosion and leaching of nutrients from the soil. Anyone who has done even a little gardening recognizes how the quality of the soil can change the outcome of the harvest. But soil serves us in so many other ways, FAO points out.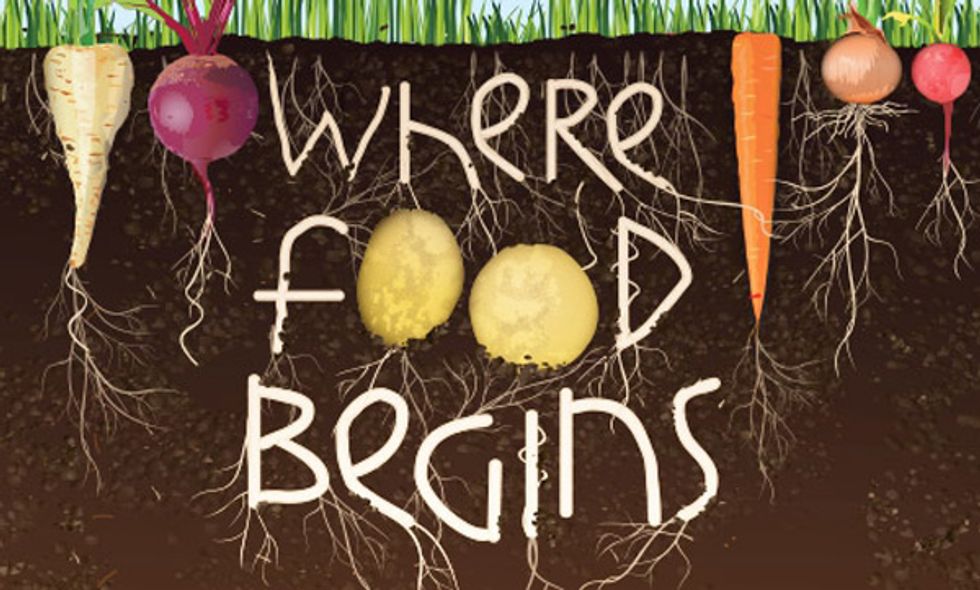 1. Since soil is the basis for plant growth, it contributes to the maintenance of both the natural and planted landscape. It supports the forests, wetlands, jungles, prairies and grasslands that spawn the planet's amazing vegetative biodiversity. Those plants—some of which we are still discovering—provide food, fuel, animal feed, medicine and raw materials for clothing, household goods and other essentials. Plants in turn help prevent soil erosion.
2. Soil also supports animal biodiversity, above and below ground. It's essential to the lives of both wildlife and domesticated livestock. And the soil itself is teeming with a fathomless number of micro-organisms and insects as well as familiar organisms such as earthworms that maintain soil quality, provide nutrients, break down toxic elements and interact with water and air to help maintain a healthy natural environment.
3. Soil is important in providing an adequate water supply and maintaining its quality. Soil and the vegetation it supports catch and distribute rainwater and play a key role in the water cycle and supply. Soil distribution can impact rivers, lakes and streams, changing their shape, size, capacity and direction.
4. The water absorption properties of soil play a role in reducing pollution from chemicals in pesticides and other compounds.
5. Soil provides both the foundation and base materials for buildings, roads and other built infrastructure.
6. Soil holds the key to Earth's history, containing and preserving artifacts of the planet's past, both its natural and its human/cultural antecedents. You can thank soil for those dinosaur fossils every kid loves to see at a natural history museum as well as the relics that tell us how our own human story evolved.
7. And critical to Earth's future, soils and how we use them play an important role in helping us to address climate change. Soil organic matter is one of our major pools of carbon, capable of acting as either a source or sink. Soil contains the fossil fuels that drive climate change when extracted but when left underground give us the chance to reduce the greenhouse gas emissions that drive climate change and reach our eventual goal of a zero-emissions world.
The FAO Soils Portal provides a wealth of information about what is being done and what can be done to maintain the beneficial qualities of soils around the globe.
YOU MIGHT ALSO LIKE
Can Organic Agriculture Reverse Climate Change?
10 Interesting Facts About Earthworms
Geographers Identify Huge Sources of CO2 Buried in Soil of the Great Plains
EcoWatch Daily Newsletter
In this view from an airplane rivers of meltwater carve into the Greenland ice sheet near Sermeq Avangnardleq glacier on Aug. 4 near Ilulissat, Greenland. Climate change is having a profound effect in Greenland, where over the last several decades summers have become longer and the rate that glaciers and the Greenland ice cap are retreating has accelerated. Sean Gallup / Getty Images
The rate that Greenland's ice sheet is melting surpassed scientists' expectations and has raised concerns that their worst-case scenario predictions are coming true, Business Insider reported.
An Alagoas curassow in captivity. Luís Fábio Silveira / Agência Alagoas / Mongabay
By Pedro Biondi
Extinct in its habitat for at least three decades, the Alagoas curassow (Pauxi mitu) is now back in the jungle and facing a test of survival, thanks to the joint efforts of more than a dozen institutions to pull this pheasant-like bird back from the brink.

Elizabeth Warren's Blue New Deal aims to expand offshore renewable energy projects, like the Block Island Wind Farm in Rhode Island.
Luke H. Gordon / Flickr
By Julia Conley
Sen. Elizabeth Warren expanded her vision for combating the climate crisis on Tuesday with the release of her Blue New Deal — a new component of the Green New Deal focusing on protecting and restoring the world's oceans after decades of pollution and industry-caused warming.
Former U.S. Secretary of State Rex Tillerson leaves the courthouse after testifying in the Exxon Mobil trial on Oct. 30, 2019 in New York. DON EMMERT / AFP via Getty Images
A judge in New York's Supreme Court sided with Exxon in a case that accused the fossil fuel giant of lying to investors about the true cost of the climate crisis. The judge did not absolve Exxon from its contribution to the climate crisis, but insisted that New York State failed to prove that the company intentionally defrauded investors, as NPR reported.
By Sharon Elber
You may have heard that giving a pet for Christmas is just a bad idea. Although many people believe this myth, according to the ASPCA, 86 percent of adopted pets given as gifts stay in their new homes. These success rates are actually slightly higher than average adoption/rehoming rates. So, if done well, giving an adopted pet as a Christmas gift can work out.