This website uses cookies to ensure you get the best experience while browsing it. By clicking 'Got It' you're accepting these terms.
7 Reason Healthy Soil Is Vital to Human Life on Earth
Dec. 15, 2014 12:48PM EST
The UN Food and Agriculture Organization (FAO) has declared 2015 the International Year of Soils, paying tribute to the life-giving ground beneath our feet.
"It is difficult to rate the importance of the different soil functions, since all are vital to our well-being to some extent," it says. "However, the function of supporting food and agriculture worldwide is fundamental for the preservation and advancement of human life on this planet."
Most of us know that: no soil, no sustenance. Famines are driven by soil degradation, as poor farming practices lead to soil loss through erosion and leaching of nutrients from the soil. Anyone who has done even a little gardening recognizes how the quality of the soil can change the outcome of the harvest. But soil serves us in so many other ways, FAO points out.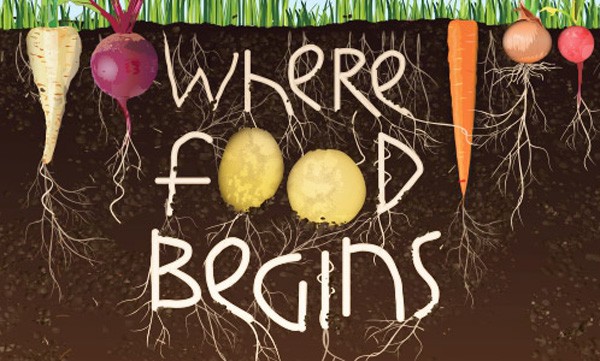 1. Since soil is the basis for plant growth, it contributes to the maintenance of both the natural and planted landscape. It supports the forests, wetlands, jungles, prairies and grasslands that spawn the planet's amazing vegetative biodiversity. Those plants—some of which we are still discovering—provide food, fuel, animal feed, medicine and raw materials for clothing, household goods and other essentials. Plants in turn help prevent soil erosion.
2. Soil also supports animal biodiversity, above and below ground. It's essential to the lives of both wildlife and domesticated livestock. And the soil itself is teeming with a fathomless number of micro-organisms and insects as well as familiar organisms such as earthworms that maintain soil quality, provide nutrients, break down toxic elements and interact with water and air to help maintain a healthy natural environment.
3. Soil is important in providing an adequate water supply and maintaining its quality. Soil and the vegetation it supports catch and distribute rainwater and play a key role in the water cycle and supply. Soil distribution can impact rivers, lakes and streams, changing their shape, size, capacity and direction.
4. The water absorption properties of soil play a role in reducing pollution from chemicals in pesticides and other compounds.
5. Soil provides both the foundation and base materials for buildings, roads and other built infrastructure.
6. Soil holds the key to Earth's history, containing and preserving artifacts of the planet's past, both its natural and its human/cultural antecedents. You can thank soil for those dinosaur fossils every kid loves to see at a natural history museum as well as the relics that tell us how our own human story evolved.
7. And critical to Earth's future, soils and how we use them play an important role in helping us to address climate change. Soil organic matter is one of our major pools of carbon, capable of acting as either a source or sink. Soil contains the fossil fuels that drive climate change when extracted but when left underground give us the chance to reduce the greenhouse gas emissions that drive climate change and reach our eventual goal of a zero-emissions world.
The FAO Soils Portal provides a wealth of information about what is being done and what can be done to maintain the beneficial qualities of soils around the globe.
YOU MIGHT ALSO LIKE
Can Organic Agriculture Reverse Climate Change?
10 Interesting Facts About Earthworms
Geographers Identify Huge Sources of CO2 Buried in Soil of the Great Plains
The Russian military is taking measures to protect the residents of a remote Arctic settlement from a mass of polar bears, German press agency DPA reported.
The move comes after regional authorities declared a state of emergency over the weekend after sightings of more than 50 bears in the town of Belushya Guba since December.
This year's letter from Bill and Melinda Gates focused on nine things that surprised them. For the Microsoft-cofounder, one thing he was surprised to learn was the massive amount of new buildings the planet should expect in the coming decades due to urban population growth.
"The number of buildings in the world is going to double by 2060. It's like we're going to build a new New York City every month for the next 40 years," he said.
Over the past few years, it seems vegan cooking has gone from 'brown rice and tofu' to a true art form. These amazing cooks show off the creations on Instagram—and we can't get enough.
The USS Ashland, followed by the USS Green Bay, in the Philippine Sea on Jan. 21. U.S. Department of Defense
By Shana Udvardy
After a dearth of action on climate change and a record year of extreme events in 2017, the inclusion of climate change policies within the annual legislation Congress considers to outline its defense spending priorities (the National Defense Authorization Act) for fiscal year 2018 was welcome progress. House and Senate leaders pushed to include language that mandated that the Department of Defense (DoD) incorporate climate change in their facility planning (see more on what this section of the bill does here and here) as well as issue a report on the impacts of climate change on military installations. Unfortunately, what DoD produced fell far short of what was mandated.
The Paradise Fossil Plant in western Kentucky. CC BY 3.0
Trump is losing his rallying cry to save coal. The Tennessee Valley Authority (TVA) voted on Thursday to retire two coal-fired power plants in the next few years despite a plea from the president to keep one of the plants open.
Earlier this week, the president posted an oddly specific tweet that urged the government-owned utility to save the 49-year-old Paradise 3 plant in Kentucky. It so happens that the facility burns coal supplied by Murray Energy Corporation, whose CEO is Robert Murray, is a major Trump donor.