7 Quotes and Tweets You Can't Miss From Senate's All-Nighter on Climate Change
Mar. 11, 2014 11:50AM EST
Climate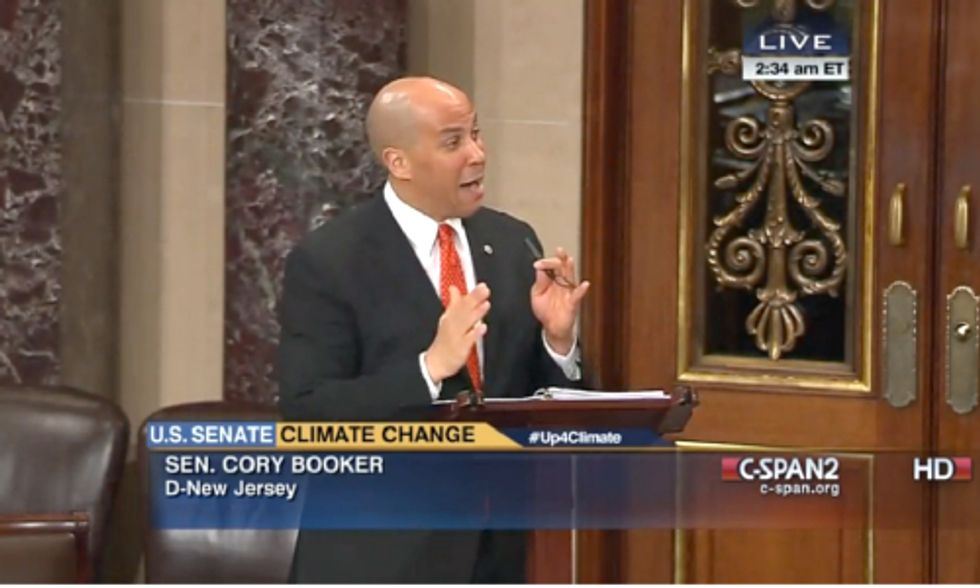 The U.S. senators who participated in the all-night session on climate change didn't get much sleep, but they may have made progress for a country that is seemingly still divided on the issue.
The event, which began Monday around 6:30 p.m., lasted 14 hours and 26 minutes, according to the Sierra Club. It featured about 30 senators who spoke at varying lengths about how the nation should address the issue.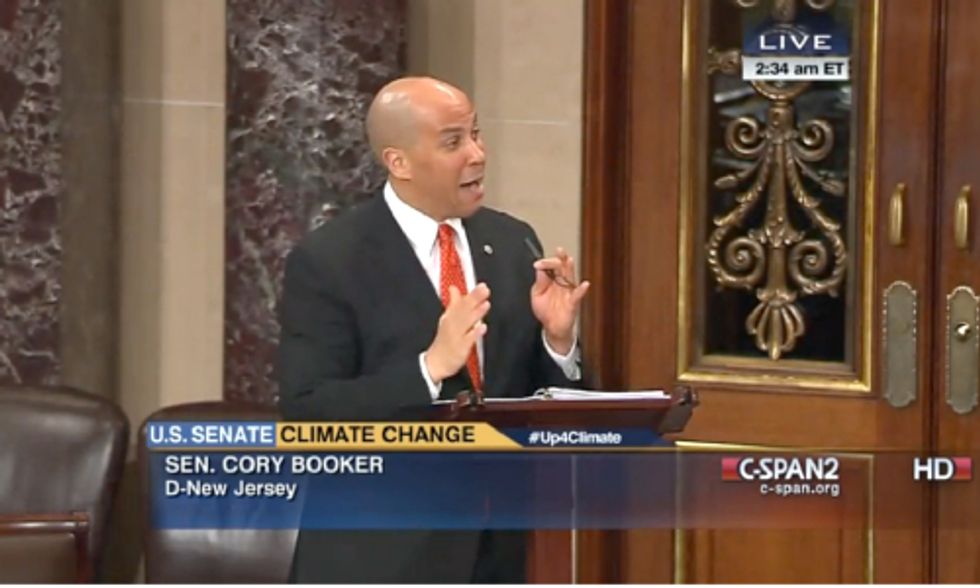 None of the senators proposed legislation, but they were pleased to divert attention away from climate deniers. Groups that have long advocated for the recognition of climate change were pleased, too, hoping that the event will lead to serious, legislative work on the matter.
"The Environmental Protection Agency is currently working on common sense safeguards under current law to keep carbon pollution in check. However, last week, the House of Representatives voted against the steps that the Environmental Protection Agency is taking to cut carbon pollution," Earthjustice Senior Legislative Representative Sarah Saylor said.
"We are glad to see the Senate is poised to reject that backward-looking approach and instead work toward meeting our shared obligation to future generations to cut carbon pollution and protect our planet."
Here's a collection of tweets from the legislators themselves and a couple advocates for addressing climate change: 
"Climate Change is real. It's here. It's time to stop acting like those who ignore this crisis. For example, the oil baron Koch brothers and their allies in Congress have a valid point of view. They don't." 
God bless the senators who did #Up4Climate. They are a sunburst of hope and strength.

— Alexis Rudd (@SoundingTheSea) March 11, 2014
#NJ areas rank 9th & 10th as worst ozone-depleted metro regions. #ClimateChange aggravates this & leads 2 health complications #Up4Climate

— Cory Booker (@CoryBooker) March 11, 2014
"We have a simple message for all Americans: We're not going to rest until Congress acts on the most pressing issue of our time," said Sen. Brian Schatz, a freshman Democrat from Hawaii, who organized the all-nighter on the Senate floor.
We don't own the planet, we have it on loan, and we have an obligation to pass it on in as good a shape or better as we received #Up4Climate

— Senator Angus King (@SenAngusKing) March 11, 2014 
We can leave our children & grandchildren with a brighter future. That's what this is about that's why we have to #ActOnClimate#Up4Climate

Senator Ben Cardin (@SenatorCardin) March 11, 2014

 
"We are in severe jeopardy. It is time for us to get out of our lethargy and recognize the problem that is happening in front of our very eyes."
Visit EcoWatch's CLIMATE CHANGE page for more related news on this topic.

EcoWatch Daily Newsletter
Related Articles from EcoWatch