This website uses cookies to ensure you get the best experience while browsing it. By clicking 'Got It' you're accepting these terms.
7 Nutrients You Can't Get From Plant-Based Foods
Jul. 22, 2015 12:48PM EST
Humans evolved eating both plant foods and animal foods.
By completely eliminating either, we risk becoming deficient in key nutrients.
This article lists 7 nutrients that you can not get from commonly consumed plant foods.
Vegetarians and vegans may need to supplement with some of them in order to maintain optimal health.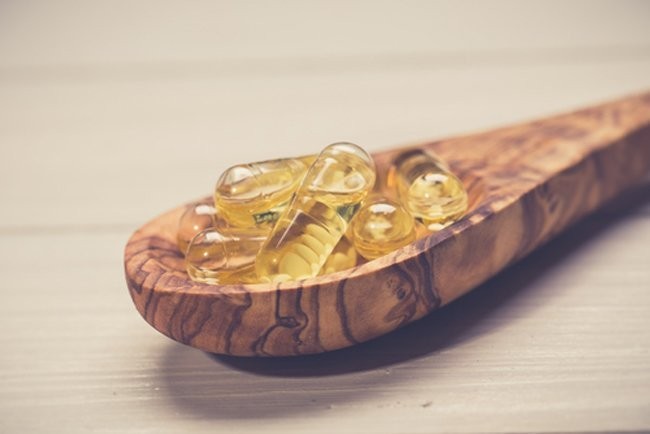 Photo credit: Shutterstock
1. Vitamin B12
Vitamin B12 is an essential nutrient found in virtually no plant foods.
Also known as cobalamin, vitamin B12 is a water-soluble nutrient involved in the development of red blood cells, maintenance of nerves and normal brain function.
Without supplements or enriched foods, vegetarians are at a high risk of vitamin B12 deficiency (1).
It is mainly found in animal foods, such as fish, meat, dairy products and eggs (2).
Lacto-ovo vegetarians can get adequate amounts of vitamin B12 from dairy products and eggs, but this is much more challenging for vegans (3).
For this reason, vegans are at a higher risk of vitamin B12 deficiency than some vegetarians (4, 5, 6, 7).
The signs, symptoms and risks associated with deficiency include:
Vegans must get vitamin B12 by taking supplements or eating enriched food or certain types of seaweed.
Many processed foods have been enriched with vitamin B12. These include enriched yeast extracts, soya products, breakfast cereals, bread and meat-substitutes (3, 16).
In addition, a few plant foods naturally contain small amounts of bioactive vitamin B12. These include:
Nori seaweed is considered the most suitable source of biologically available vitamin B12 for vegans (23).
Keep in mind that raw or freeze-dried nori may be better than conventionally dried. It seems that some of the vitamin B12 is destroyed in the drying process (19, 24, 25).
Another plant food often claimed to contain vitamin B12 is spirulina. However, spirulina contains so-called pseudovitamin B12, which is not biologically available. For this reason, it is not suitable as a source of vitamin B12 (26).
Bottom Line: Vitamin B12 is only found in animal foods and certain types of seaweed. Vegans can get vitamin B12 by taking supplements, eating enriched foods or eating nori seaweed.
2. Creatine
Creatine is a molecule found in animal foods.
Most of it is stored in muscles, but significant amounts are also concentrated in the brain.
It functions as an easily accessible energy reserve for muscle cells, giving them greater strength and endurance (27).
For this reason, it is one of the world's most popular supplements for muscle building.
Studies have shown that creatine supplementation can increase both muscle mass and strength (28).
Creatine is not essential in the diet, since it can be produced by the liver. However, vegetarians have lower amounts of creatine in their muscles (29).
Placing people on a lacto-ovo vegetarian diet for 26 days causes a significant decrease in muscle creatine (30).
Because creatine is not found in any plant foods, vegetarians and vegans can only get it from supplements.
In vegetarians, creatine supplementation may have significant benefits. These include:
Many of these effects are stronger in vegetarians than meat eaters. For example, vegetarians taking creatine supplements may experience significant improvements in brain function while meat eaters see no difference (31).
Bottom Line: Creatine is a bioactive compound that is lacking in vegetarian diets. It plays an important role in brain and muscle function.
3. Carnosine
Carnosine is an antioxidant that is concentrated in the muscles and brain (33, 34).
It is very important for muscle function and high levels of carnosine in muscles are linked with reduced muscle fatigue and improved performance (35, 36, 37, 38).
Carnosine is only found in animal foods. However, it is non-essential since it can be formed in the body from the amino acids histidine and beta-alanine.
Dietary sources of beta-alanine, such as meat or fish, may also contribute significantly to muscle levels of carnosine.
Vegetarians have less carnosine in their muscles than meat eaters (39, 40).
Supplementation with beta-alanine increases the levels of carnosine in muscles (35, 41, 42, 43), improving endurance and increasing muscle mass (44, 45).
Vegan beta-alanine supplements are available online.
Bottom Line: Carnosine is a nutrient only found in animal foods. It is important for muscle function. Beta-alanine supplements are effective at increasing the levels of carnosine in muscles.
4. Cholecalciferol (Vitamin D3)
Vitamin D is an essential nutrient that has many important functions.
Deficiency in vitamin D is linked to increased risk of various adverse conditions. These include:
Osteoporosis (weak bones) and rickets (bone malformation) are the best known effects of vitamin D deficiency. Whether vitamin D deficiency contributes to the other conditions, or is just associated with them, is less clear.
Also called the sunshine vitamin, vitamin D doesn't have to come from the diet. It can be produced by our own skin when it is exposed to sunlight. However, when sunlight exposure is limited, we have to get it from food (or supplements).
There are two types of vitamin D in the diet, ergocalciferol (D2) found in plants and cholecalciferol (D3) found in animal foods.
Of the two types of vitamin D, cholecalciferol (from animals) is much more potent than ergocalciferol. In other words, it increases blood levels of bioactive vitamin D much more efficiently (57, 58, 59).
The best sources of cholecalciferol are fatty fish and egg yolks. Other sources include supplements, cod liver oil, or enriched foods such as milk or cereals (60).
Bottom Line: Cholecalciferol (D3) is a type of vitamin D found in animal foods, especially fatty fish. It is much more effective than the plant form of vitamin D, ergocalciferol (D2).
5. Docosahexaenoic Acid (DHA)
Docosahexaenoic acid (DHA) is an essential omega-3 fatty acid.
It is important for normal brain development and function (61).
Deficiency in DHA can have adverse effects on mental health and brain function, especially in children (62, 63).
In addition, inadequate DHA intake in pregnant women may adversely affect brain development in the child (64).
It is mainly found in fatty fish and fish oil, but also in some types of microalgae.
In the body, DHA can also be made from the omega-3 fatty acid ALA, which is found in high amounts in flaxseeds, chia seeds and walnuts (65, 66, 67).
However, the conversion of ALA to DHA is inefficient (68, 69). For this reason, vegetarians and vegans are often lower in DHA than meat eaters (70, 71, 72).
Vegans can get this important fatty acid by taking supplements (algal oil) made from certain micro-algae (73, 74, 75).
Bottom Line: Docosahexaenoic acid (DHA) is an essential omega-3 fatty acid found in fatty fish and fish oil. It is also found in microalgae, which are a suitable dietary source for vegetarians.
6. Heme-iron
Heme-iron is a type of iron only found in meat, especially red meat.
It is much better absorbed than non-heme iron found in plant foods (76).
Not only is heme-iron well absorbed, it also improves the absorption of non-heme iron from plant foods. This phenomenon is not entirely understood and is called the "meat factor."
Unlike non-heme iron, heme-iron is not affected by anti-nutrients, such as phytic acid, often found in plant foods.
For this reason, vegetarians and vegans are more prone to anemia than meat eaters, especially women and people on macrobiotic diets (5, 77).
Bottom Line: Meat, especially red meat, contains a type of iron called heme-iron, which is much better absorbed than non-heme iron from plant foods.
7. Taurine
Taurine is a sulfur compound found in various body tissues, including the brain, heart and kidneys (78).
The function of taurine in the body is not entirely clear.
However, it appears that it may play a role in muscle function (79), bile salt formation (80) and the body's antioxidant defenses (81, 82).
Supplementation with taurine may have various benefits for heart health such as lowering cholesterol and blood pressure (83, 84, 85, 86, 87).
Taurine is only found in animal foods such as fish, seafood, meat, poultry and dairy products (88).
It is not essential in the diet since small amounts are produced by the body. However, dietary taurine may play a major role in the maintenance of taurine levels in the body.
Levels of taurine are significantly lower in vegans than in meat eaters (89, 90).
Bottom Line: Taurine is a sulfur compound that has many important functions in the body. It is only found in animal foods.
Take Home Message
Vegetarian and vegan diets may be very healthy for some people.
However, there are a few important nutrients that are impossible to get from commonly consumed plant foods.
If you plan to completely eliminate animal foods, then be extra prudent about your diet and make sure you are getting everything your body needs.
This article was reposted from our media associate Authority Nutrition.
YOU MIGHT ALSO LIKE
8 Vegetables You Should Eat Raw
Tips for Avoiding BPA in Canned Food
Prince William and British naturalist David Attenborough attend converse during the World Economic Forum annual meeting, on January 22 in Davos, Switzerland. Fabrice Cofferini /AFP / Getty Images
Britain's Prince William interviewed famed broadcaster David Attenborough on Tuesday at the World Economic Forum's annual meeting in Switzerland.
During the sit-down, the 92-year-old naturalist advised the world leaders and business elite gathered in Davos this week that we must respect and protect the natural world, adding that the future of its survival—as well as humanity's survival—is in our hands.
Electric vehicle sales took off in 2018, with a record two million units sold around the world, according to a new Deloitte analysis.
What's more, the accounting firm predicts that another 21 million electric cars will be on the road globally over the next decade due to growing market demand for clean transportation, government subsidies, as well as bans on fossil fuel cars.
Teenager Alex Weber and friends collected nearly 40,000 golf balls hit into the ocean from a handful of California golf courses.
Alex Weber /
CC BY-ND
Southwest Greenland had the most consistent ice loss from 2003 to 2012. Eqalugaarsuit, Ostgronland, Greenland on Aug. 1, 2018.
Rob Oo / CC BY 2.0
Greenland is melting about four times faster than it was in 2003, a new study published Monday in the Proceedings of the National Academy of Sciences found, a discovery with frightening implications for the pace and extent of future sea level rise.
"We're going to see faster and faster sea level rise for the foreseeable future," study lead author and Ohio State University geodynamics professor Dr. Michael Bevis said in a press release. "Once you hit that tipping point, the only question is: How severe does it get?"
Finally, some good news about the otherwise terrible partial government shutdown. A federal judge ruled that the Trump administration cannot issue permits to conduct seismic testing during the government impasse.
The Justice Department sought to delay—or stay—a motion filed by a range of coastal cities, businesses and conservation organizations that are suing the Trump administration over offshore oil drilling, Reuters reported. The department argued that it did not have the resources it needed to work on the case due to the shutdown.
Most people have heard of the Amazon, South America's famed rainforest and hub of biological diversity. Less well known, though no less critical, is the Pantanal, the world's largest tropical wetland.
Like the Amazon, the Pantanal is ecologically important and imperiled. Located primarily in Brazil, it also stretches into neighboring Bolivia and Paraguay. Covering an area larger than England at more than 70,000 square miles, the massive wetland provides irreplaceable ecosystem services that include the regulation of floodwaters, nutrient renewal, river flow for navigability, groundwater recharge and carbon sequestration. The wetland also supports the economies of the four South American states it covers.
Demonstrators participate in a protest march over agricultural policy on Jan. 19 in Berlin, Germany. Carsten Koall / Getty Images Europe
By Andrea Germanos
Organizers said 35,000 people marched through the streets of the German capital on Saturday to say they're "fed up" with industrial agriculture and call for a transformation to a system that instead supports the welfare of the environment, animals and rural farmers.

The fire that erupted after a pipeline explosion in Mexico Friday. FRANCISCO VILLEDA / AFP / Getty Images
By Patrick Rogers
If you have ever considered making the switch to an environmentally friendly electric vehicle, don't drag your feet. Though EV prices are falling, and states are unveiling more and more public charging stations and plug-in-ready parking spots, the federal government is doing everything it can to slam the brakes on our progress away from gas-burning internal combustion engines. President Trump, likely pressured by his allies in the fossil fuel industry, has threatened to end the federal tax credits that have already helped put hundreds of thousands of EVs on the road—a move bound to harm not only our environment but our economy, too. After all, the manufacturing and sale of EVs, hybrids, and plug-in hybrids supported 197,000 jobs in 2017, according to the most recent U.S. Energy and Employment Report.