This website uses cookies to ensure you get the best experience while browsing it. By clicking 'Got It' you're accepting these terms.
7 Issues President Obama Should Mention in State of the Union
Jan. 19, 2015 01:24PM EST
Climate
In his State of the Union speech next Tuesday night, President Obama is expected to focus heavily on challenges like economic inequality and international terrorism. But he is also likely to address at least some of the issues that Union of Concerned Scientists (UCS) works on directly, such as climate change and energy. Here's a quick take on what he may say on these issues, as well as some things he should say, but probably won't.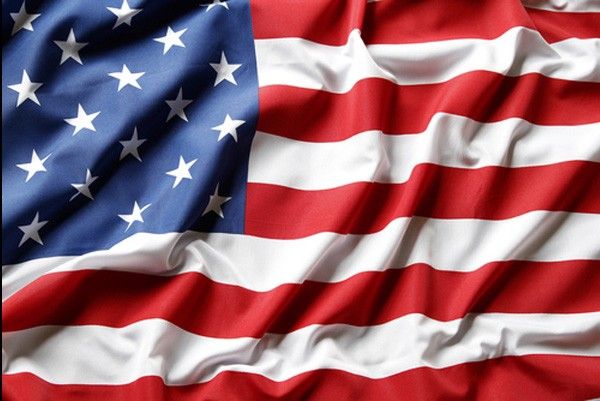 Photo credit: Shutterstock
Moving ahead on climate change
In last year's State of the Union, the president dismissed those who question the reality of the climate threat. "The debate is settled," he said. "Climate change is a fact. And when our children's children look us in the eye and ask if we did all we could to leave them a safer, more stable world, with new sources of energy, I want us to be able to say yes, we did." Since then, the president and his team have been moving full steam ahead on his Climate Action Plan, with the latest element, on methane emissions in the oil and gas sector, unveiled earlier this week. The centerpiece of the plan, though, remains the Environmental Protection Agency's proposed standards on the amount of carbon pollution that the nation's power plants are allowed to dump into the air, which Senate Majority Leader Mitch McConnell has said he will do "any and everything I can to block." Expect the president to reiterate the economic, environmental, and security benefits of his domestic climate initiatives; while he won't persuade Sen. McConnell or other Congressional opponents to change their stance, he knows that the public—including a majority of Republicans—support regulating carbon dioxide as a pollutant.
President Obama is also likely to underscore the need for U.S. leadership on climate on the global stage, building on his forceful speech at last September's climate summit at the United Nations, and his joint announcement with Chinese President Xi Jinping in November, where China committed to cap its total carbon emissions by 2030, if not earlier. It will take global collaboration on an unprecedented level for humanity to come to grips with the climate crisis, and as the president has acknowledged, "as the world's largest economy and second-largest carbon emitter, as a country with unsurpassed ability to drive innovation and scientific breakthroughs, as the country that people around the world continue to look to in times of crisis, we've got a vital role to play."
Finally, climate-related impacts—including tidal flooding linked to sea level rise, forest die-back, wildfires, heatwaves, drought, health effects, and threats to iconic landmarks and to our electricity system—are increasingly affecting local communities across the country. Mayors, governors, and other local leaders are on the front lines of the real-world fight to avert the worst impacts of climate change; several of them served on President Obama's Task Force on Climate Preparedness and Resilience, which presented its recommendations to the president last November. President Obama will likely refer to these impacts in his speech, and he should call on Congress to join him in ramping up federal assistance to state and local governments to prepare for and cope with the the consequences of climate change.
Clean vehicles and fuels: good progress, and more to come
The increasing fuel efficiency of our vehicle fleet is a major contributor to recent reductions in oil and gasoline prices; the president was part of a bipartisan group of Senators who helped pass historic legislation in 2007 that increased the federal corporate average fuel economy (CAFE) standards for light-duty vehicles for the first time in 20 years, and he built on that success during his first term as president. In last year's State of the Union address, the president committed to keep working to improve vehicle efficiency: "When we rescued our automakers," he said, "we worked with them to set higher fuel efficiency standards for our cars. In the coming months, I'll build on that success by setting new standards for our trucks, so we can keep driving down oil imports and what we pay at the pump." Those standards are expected out in March, and will be another major component of the comprehensive strategy that's needed to cut our oil use in half through efficiency and innovation. By taking additional steps to cut oil use, we can reduce the problems oil causes our economy, our security, our environment and our climate.
Grounds for caution on natural gas
As he did last year, President Obama may refer to the nation's expanding production and use of natural gas as a benefit to our economy and environment. It's true that substituting natural gas for coal in electricity production can help reduce carbon pollution in the near-term, though we must make sure that fugitive methane emissions from gas production and use don't overwhelm these carbon benefits. But ultimately, we need to virtually eliminate carbon pollution from all sources—including natural gas—if we are to avoid the worst impacts of climate change. An overreliance on natural gas over the long-term won't allow us to achieve the emissions reductions needed to address global warming, and could crowd out essential investments in renewable energy sources and improving energy efficiency. Also, when it comes to expanded oil and gas production, the federal government needs to take a much stronger role in protecting communities, and work with states to strengthen regulation and oversight of these industries. As UCS's toolkit on fracking makes clear, too many communities are being pressed to make decisions on new production projects without access to comprehensive and reliable scientific information about the potential impacts of hydraulic fracturing on their local air and water quality, community health, safety, economy, environment, and overall quality of life.
Protecting the government's ability to protect us through science-based regulations
The new Congress is wasting no time in resuscitating bad ideas on "reforming" the federal regulatory process.  While the White House issued a veto threat to the Regulatory Accountability Act passed by the House earlier this week, this is only the first in a likely onslaught of such bills. The president should make it crystal clear next Tuesday night that he will stand up to these efforts of special interests and their allies in Congress to undermine the ability of the federal government to protect the public health and safety.
Not so fast on trade deals
The President is almost certain to mention the trade pacts now being negotiated with theEuropean Union and with a set of key Asian countries, and may call on Congress to give him "fast track" authority to require only an up-or-down vote when he submits those agreements for approval. But there are mounting concerns amongst both public interest groups and members of Congress about the substance of these new agreements, as well as the lack of transparency in the negotiating process. It is crucial that these and other trade agreements are crafted to protect public health and safety and the environment, with standards based on the best available science. And these agreements must be negotiated in the sunlight, permitting the American public and law makers access to their details before they are concluded.
Needed: a National Food Policy
While the president is likely to once again refer to First Lady Michelle Obama's campaign against childhood obesity, it's unlikely he will address the disconnect between health and nutrition policies, on the one hand, and our national agricultural policy on the other. As UCS Food and Environment program director Ricardo Salvador and three colleagues put it in a recent Washington Post op-ed, "how we produce and consume food has a bigger impact on Americans' well-being than any other human activity. The food industry is the largest sector of our economy; food touches everything from our health to the environment, climate change, economic inequality and the federal budget. Yet we have no food policy—no plan or agreed-upon principles— or managing American agriculture or the food system as a whole." Pursuing such a shift in food and farm policies would require taking on some real sacred cows (pun intended), and given the president's need to defend his environmental, health care, immigration, and financial reform accomplishments, it's understandable, though unfortunate, that he will likely leave this issue to the next president to take on.
Increasing the safety of nuclear weapons
Less than three months after taking office, President Obama gave a stirring speech in Prague, where he said "I state clearly and with conviction America's commitment to seek the peace and security of a world without nuclear weapons." And in last year's State of the Union address, he observed that "American diplomacy has rallied more than 50 countries to prevent nuclear materials from falling into the wrong hands, and allowed us to reduce our own reliance on Cold War stockpiles." Locking down nuclear materials is an important achievement that UCS fully supports, but there are other steps the president can and should take to protect Americans, such as taking our missiles off dangerous high alert levels. This would also be a good signal to countries that are looking for signs that the U.S. and other nuclear weapons states are committed to reducing the nuclear threat, prior to the Non-Proliferation Treaty review conference this spring. The State of the Union address presents a great opportunity for President Obama to signal such an initiative, though there are no indications that he intends to do so.
YOU MIGHT ALSO LIKE
2014 Was the Hottest Year on Record
Pope Francis: Acting on Climate Change Is Essential to Faith
EcoWatch Daily Newsletter
A dire new report issued by the World Meteorological Organization (WMO) found that the climate crisis is on a worrying trajectory as the crisis's hallmarks — sea level rise, ice loss and extreme weather — all increased over the last five years, which will end as the warmest five-year period on record.
Line of soldiers walking.
Pexels
By Peter Gleick
War is a miserable thing. It kills and maims soldiers and civilians. It destroys infrastructure, cultures and communities. It worsens poverty and development challenges. And it damages and cripples vital ecological and environmental resources.
People take part in a ceremony to mark the 'death' of the Pizol glacier on Sept. 22. FABRICE COFFRINI / AFP / Getty Images
Hundreds of activists gathered in the Swiss Alps on Sunday to mourn the loss of Pizol, a glacier that has steadily retreated over the last decade as temperatures have warmed the mountain tops, according to CNN.
Luis Alfonso de Alba Gongora, the UN secretary-general's special envoy for the climate summit speaks at The World Economic Forum holds the Sustainable Development Impact Summit 2018 in New York on Sept. 24, 2018.
Ben Hider /
World Economic Forum
When United Nations Secretary-General Antonio Guterres decided to hold a high-level climate summit in conjunction with this year's General Assembly kicking off next week, he was well aware of the paradox of his initiative.
Acting U.S. Homeland Security Secretary Kevin McAleenan meets with Guatemalan farmers on May 29 in Santa Rosa, Guatemala. John Moore / Getty Images
The Trump administration ignored its own evidence on how climate change is impacting migration and food security when setting new policies for cutting aid to Central America, NBC reports.
Mike Pence brought the first motorcade to Mackinac Island on Saturday. Cars have been banned on the island since 1898.
13 ON YOUR SIDE / YouTube screenshot
Vice President Mike Pence sparked outrage on social media Saturday when he traveled in the first-ever motorcade to drive down the streets of Michigan's car-free Mackinac Island, HuffPost reported.
Inhaling from an electronic cigarette. 6okean / iStock / Getty Images Plus
By Shawn Radcliffe
As illnesses and deaths linked to vaping continue to rise, health officials urge people to stop using e-cigarettes.
Officials report 8 deaths have been linked to lung illnesses related to vaping.
Vitamin E acetate is one compound officials are investigating as a potential cause for the outbreak.
The number of vaping-related illnesses has grown to 530 cases in 38 states and 1 U.S. territory, federal health officials
reported
.
Activist Greta Thunberg leads the Youth Climate Strike on Sept. 20, 2019 in New York City. Roy Rochlin / WireImage / Getty Images
By Julia Conley
As organizers behind Friday's Global Climate Strike reported that four million children and adults attended marches and rallies all over the world — making it the biggest climate protest ever — they assured leaders who have been reticent to take bold climate action that the campaigners' work is far from over.