This website uses cookies to ensure you get the best experience while browsing it. By clicking 'Got It' you're accepting these terms.
643 Organizations Express Support for Conservation Title in the Farm Bill
Feb. 28, 2012 09:00AM EST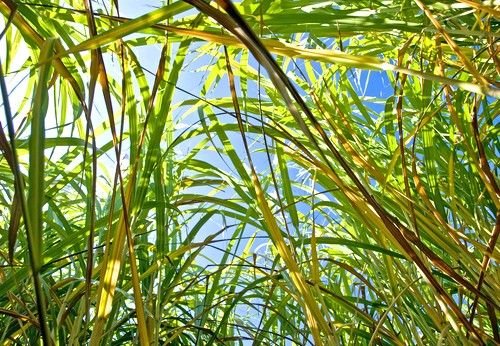 On Feb. 27, 643 organizations, representing tens of millions Americans, expressed strong support for the Conservation Title of the U.S. Farm Bill in a letter sent to Chairwoman of the Senate Agriculture Committee Debbie Stabenow (D-MI) and Chairman of the House Agriculture Committee Frank Lucas (R-OK), as well as the ranking members of those committees.
The letter urges the committees to provide the greatest possible priority for conservation programs in the funding and structuring of Farm Bill reauthorization.
The letter states that, "In our vast collective experience as landowners, farmers, ranchers, forest managers, agricultural and forest businesses, hunters and anglers, local and state government officials, and non-profit organizations representing a wide range of interests, we can say, without any doubt, that the programs within the Conservation Title work cost-effectively to serve the short and long term interests of the American people."
On behalf of the signers, 10 agricultural, forestry, and conservation organizations who coordinated distribution of the letter said that, "Farm Bill conservation programs provide a multitude of benefits for every region of America, not the least of which is helping landowners stay on the land as stewards of America's legacy of natural resources. We, and all the signers of this letter, urge the Agriculture Committees to reauthorize the Farm Bill in a manner that sustains conservation funding to meet our national needs. The conservation efforts in the Farm Bill are critical to a strong economy, healthy and productive rural lands and vibrant communities. We appreciate the leadership of the Chairmen and Ranking Members of the House and Senate Agriculture Committees on this issue."
Additional statements of support include:
Roger Wolf of the Iowa Soybean Association: "The Iowa Soybean Association supports a Conservation Title resulting in stronger soils and safer waters from our most productive working-land areas. Working in partnerships on priority resources concerns, keeping working-land productive and securing performance is key to our farmers."
Becky Humphries of Ducks Unlimited: "While we understand these are difficult times, we believe every possible effort should be made to provide sufficient funding for the Conservation Title programs over the next five years so that they can continue to benefit the American people."
Sara Hopper, agricultural policy director for Environmental Defense Fund and a former staff member of the Senate Agriculture Committee: "Farm Bill conservation programs are a smart government investment in the long-term health of both American agriculture and our environment because they leverage additional resources from agricultural producers, who share the cost of implementing conservation practices on the land. Because increasing global demand for food is intensifying pressure on America's land and water resources, it is more critical now than ever to maintain and strengthen conservation programs."
Ferd Hoefner of the National Sustainable Agriculture Coalition: "Our long-term food security depends on balancing production needs with protection and enhancement of natural resources. No farm bill investment is more important or more cost effective than helping farmers protect natural resources and prevent pollution."
The full text of the letter to the leaders of the Agriculture Committees can be found online, including the complete list of signers.
For more information, click here.
EcoWatch Daily Newsletter
Seventy Extinction Rebellion protesters were arrested outside The New York Times building Saturday.
SCOOTERCASTER / YouTube screenshot
Explosions and a blaze at the Philadelphia Energy Solutions Refining Complex on June 21.
VOA News / YouTube screenshot
A fire broke out at a Philadelphia oil refinery Friday morning, starting with an explosion so massive it was felt as far away as South Jersey and Delaware County, Pennsylvania, CNN reported.
Asian elephants in Bandipur National Park, India. Mike Prince / CC BY 2.0
By John R. Platt
Some of the tiniest creatures in Myanmar benefit from living near the largest species in the area.
Eucador's Waorani indigenous people celebrated a court ruling against oil extraction on their ancestral lands.
Oregon state capitol. Tashka / iStock / Getty Images
Oregon republicans fled their state rather than do anything to stop the climate crisis. The state republicans abrogated their duties as elected officials and ran away since they don't have the votes to stop a landmark bill that would make Oregon the second state to adopt a cap-and-trade program to curb greenhouse gas emissions, as Vice News reported.
The Burbo Bank Offshore Wind Farm in the Irish Sea in Wallasey, England. Christopher Furlong / Getty Images
The birthplace of coal power is changing its ways. For the first time since the industrial revolution, the United Kingdom will generate more electricity from clean energy sources like wind, solar and nuclear power rather than from fossil fuel plants, the country's National Grid said Friday, as the BBC reported.