This website uses cookies to ensure you get the best experience while browsing it. By clicking 'Got It' you're accepting these terms.


The best of EcoWatch, right in your inbox. Sign up for our email newsletter!
You've probably heard about parabens. These synthetic compounds are used in a host of products as preservatives to prevent bacteria and fungus growth. They've proven effective in doing that. But you may also have heard some of the scary stories that have been circulating for years about these chemicals.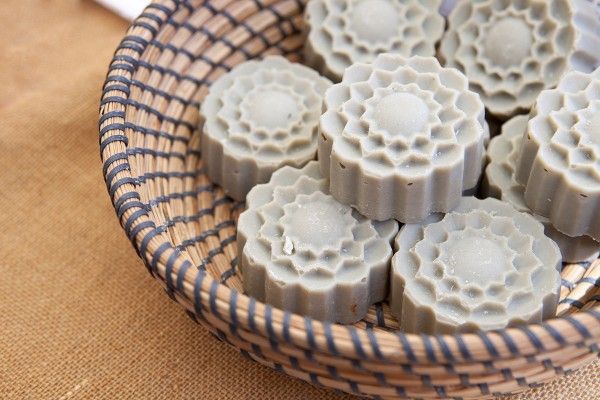 Photo credit: Shutterstock
Although non-toxic, parabens can cause rashes in those with a sensitivity to them, there have been stories that parabens are endocrine distruptors, which are implicated in early puberty, reproductive disorders and cancers, especially breast cancer. Surely you've heard the one about deodorants, which often contain parabens, increasing the risk of breast cancer due to their use in proximity to breast tissue.
Is it true? There has been a handful of inconclusive studies but no solid proof has emerged. As Wikipedia so aptly put it, "The above-mentioned studies have sparked scientific debate that in turn led to popular controversy, largely propagated by mass e-mail."
The best-known study, released in 2004, found small amounts of parabens in the tissue of 20 human breast tumors and concluded, "These studies demonstrate that parabens can be found intact in the human breast and this should open the way technically for more detailed information to be obtained on body burdens of parabens and in particular whether body burdens are different in cancer from those in normal tissues." This study did not compare tumorous tissue to healthy tissue to normal tissue. In other words, we don't know yet.
That's precisely what the U.S. Centers for Disease Control and Prevention (CDC) says: "Human health effects from environmental exposure to low levels of parabens are unknown." But if you want to avoid products containing parabens just to be on the safe side, here are some things you can do.
1. Buy products made in small batches, preferably by a local artisan who sells products directly to customers and whose bottled and jars don't sit on store shelves for months. You can also query the maker about what she uses and how long her products are intended to last. Parabens and other preservatives are found in moisturizers, shampoos, shaving gels, liquid hand soaps and other personal care products, so those are the ones to look for.
2. Buy products without a lot of moisture content, which limits the need for an antibacterial and antifungal preservative. Those preservatives are commonly found in moisturizers and lotions whose damp environment encourages the growth of microbes. Regular bar soaps don't require them, and lotion bars are becoming increasing popular.
3. Buy natural. There are an increasing number of product lines selling natural personal care products and makeup items, which are also a potential source of parabens. Burt's Bees is one of the best known, available in major chain stores. But there are many others. Be sure to read the ingredient label so you know what you are getting—all paraben-based chemical names end with "paraben." Many natural products use paraben substitutes like grapeseed oil, jojoba, Vitamin C and Vitamin E. However, these have been found not to be as effective as synthetic preservatives.
As Burt's Bees says, explaining why its product line is only 99 percent natural, "Preservation of natural formulas is challenging and we've found that natural preservatives simply aren't effective in some formulas. To ensure the safety, efficacy and aesthetic of our formulas, we use the synthetic preservative phenoxyethanol at 1 percent or below in some of our water-containing products. We chose it because it is a non-paraben, non-formaldehyde-releasing preservative and is used broadly in natural personal care products." However, more than half its products are 100 percent natural.
4. Use up your natural products quickly. If you buy makeup without preservatives, be sure to replace it regularly. The Campaign for Safe Cosmetics says, "Some companies have created preservative-free products that have shorter shelf lives than conventional products (six months to a year), but if used daily are likely to be used up before they expire."
5. Use common household substitutes for store-bought products. Parabens can be found in items like toothpaste and shaving gels. You can brush your teeth with baking soda, and your bar of soap makes just as good a lather for shaving as a can of shaving gel. Many kitchen staples, including honey, olive oil, oatmeal and yogurt are great for the skin.
6. Parabens are also commonly used as preservatives in foods intended to have a long shelf life, including beer, syrups, salad dressings, jams, canned foods, frozen desserts and other frozen dairy products and, according to a piece last year on the NPR blog The Salt, tortilla shells. The more fresh food you eat that doesn't require preservatives, the less parabens you will likely be getting. And whether or not parabens are carcinogens, eating less processed food with fewer chemicals can't do you any harm.
YOU MIGHT ALSO LIKE
Companies Respond to Women's Call for Toxic-Free Products
4 All-Natural Soaps Safe for Your Skin and the Planet
EcoWatch Daily Newsletter
A tropical storm above Bangkok on Aug. 04, 2016. Hristo Rusev/ NurPhoto / Getty Images
By Jeff Turrentine
First off: Bangkok Wakes to Rain, the intricately wrought, elegantly crafted debut novel by the Thai-American author Pitchaya Sudbanthad, isn't really about climate change. This tale set in the sprawling subtropical Thai capital is ultimately a kind of family saga — although its interconnected characters aren't necessarily linked by a bloodline. What binds them is their relationship to a small parcel of urban land on which has variously stood a Christian mission, an upper-class family house, and a towering condominium. All of the characters have either called this place home or had some other significant connection to it.
orn_france / iStock / Getty Images
Dioscorea alata is a species of yam commonly referred to as purple yam, ube, violet yam, or water yam.
Left: MirageC / Moment / Getty Images Right: Pongsak Tawansaeng / EyeEm / Getty Images
People march to TCF Bank Stadium to protest against the mascot for the Washington Redskins before the game against the Minnesota Vikings on Nov. 2, 2014 at TCF Bank Stadium in Minneapolis, Minnesota. Hannah Foslien / Getty Images
Maine Gov. Janet Mills signed a bill into law Thursday banning public schools or universities in the state from using Native American mascots, names or imagery. Mills' action will make Maine the first state in the nation with such a ban once it goes into effect later this year, The Bangor Daily News reported.
A man protests against the use of disposable plastics outside the Houses of Parliament on March 28 in London. John Keeble / Getty Images
Gov. Jay Inslee (D-WA) testifies during a House Energy and Commerce Environment and Climate Change Subcommittee hearing on Capitol Hill on April 2 in Washington, DC. Zach Gibson / Getty Images
By Julia Conley
A new climate action plan put forth by Democratic presidential candidate Gov. Jay Inslee on Thursday is being praised for highlighting the enormous benefits that would result from a rapid shift in the U.S. to a renewable energy economy that centers on the needs of workers and vulnerable communities.

6okean / iStock / Getty Images Plus
A federal judge ruled this week that the Food and Drug Administration must begin implementing regulations for the many types of e-cigarettes now on the market in the U.S.